How to do good at Christmas
Volunteer or donate to help those less fortunate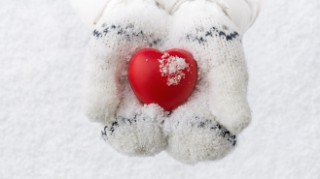 Christmas is a time for exchanging gifts, sharing food and spending time with family. But there are many who are less fortunate and less able to celebrate, from those sleeping rough over the festive period to elderly people living alone.
If you want to do some good this Christmas, by donating your time or money, we've a long list of ways you can help out those in need.
Help out at a homeless centre
Homelessness charity Crisis is looking for volunteers to help run homeless centres in London, Birmingham, Coventry, Newcastle and Edinburgh. The centres provide meals, entertainment and learning opportunities for people living rough or sleeping in hostels over Christmas.
Crisis needs 11,000 volunteers and although it started recruiting in October, your local one may still have places fill. You don't need any qualifications or experience to be a general volunteer, but they're also looking for people with specific skills, eg, chefs, hair and beauty therapists, tutors and counsellors.
You can choose which shifts you'd like to do when you apply, but Crisis advises applying as early as possible to ensure you get the shifts you want. It says generally it asks volunteers to commit to a minimum of two shifts, but for some specific roles this might vary.
Befriend an isolated older person
Age UK is looking for 'telephone befrienders' to have a 30-min call with an older person once a week. You'll be matched with someone with similar interests and given online training.
You don't have to give out your phone number, as Age UK's computer system automatically connects you with your telephone friend. You'll need to keep your conversations confidential.
This is a year-round opportunity, but loneliness can be acute at Christmas – particularly for elderly people living alone.
Give to a foodbank
December is the busiest month for foodbanks, with 45% more referrals from Citizens Advice and other organisations. Here are some ways you can help...

1. Participate in a 'reverse advent calendar'
The UK Money Bloggers community is encouraging people to take part in a 'reverse advent calendar' by donating an item to a foodbank every day in the run-up to Christmas. Find out what's needed and where your local foodbank is, then share pics of what you've donated on social media using #foodbankadvent. Don't worry if you've not started yet, foodbanks will need donations in January too.
2. Use supermarket coupons to make cheap donations
If you want to give, but don't have much spare cash, check out our Supermarket Coupons page to see if you can get suitable items for free or at a discount. If you fancy, try your hand at a bit of extreme couponing, then give your haul away. There are often coupons available for food, as well as for essentials such as toothpaste.
Quick questions
The Trussell Trust is one of the largest foodbank organisations – see a map of its locations.

You can also check your council's website for info about other foodbanks, while charities will often put out alerts on social media if they're accepting donations.

Places of worship often run foodbanks or welcome donations, no matter what faith you are. And schools and even supermarkets run food drives, so check these too – they'll explain the type of produce that they'll accept.

Forumites have asked the same question. Staples such as tinned meat, fruit, veg or soup, or tea bags, pasta sauce, pasta and cereals are always popular.

See the forum's Foodbank thread for a list of suitable products and where you can find them on offer.
Get Our Free Money Tips Email!
For all the latest deals, guides and loopholes - join the 12m who get it.
Donate blankets to animal shelters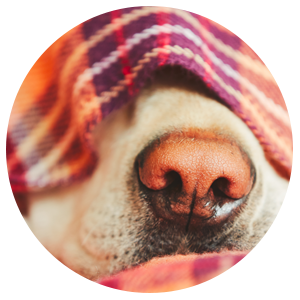 Sadly lots of unwanted pets will be spending Christmas in rehoming centres. You can support them by donating blankets, treats and toys.
To find a centre near you, search online for 'animal shelters' or 'animal rescue centres' in your area. They'll usually list online what donations they most need, or you can call and ask before you visit.
Plus if you're good with a knitting needle, Battersea Dogs & Cats Home has instructions on making blankets, cat toys, and even a bandana (on which calming scents can be sprayed for stressed dogs).
Feed the starving for free
Click on a host of charity websites, and sponsors donate on your behalf to those in need. On the Hunger Site – an example of a 'click 'n' give' website – over 1.5 million cups of food were donated in November alone.
Click through and amid a pile of banners you'll see an orange button in the middle of the site's front page. There's an emblazoned message: "Click here – it's free!" Click on this link and its sponsors will donate some money to charity.
The logic behind this site is brilliant. It's a win-win-win situation for the starving, the internet user and the sponsors. For companies it's a cost-effective, feel-good public relations exercise, especially powerful when helping to promote ethical brands.
Where does the food go?
The Hunger Site is a US site, and while two-thirds of donations go to alleviating hunger in the developing world, one third helps those within the US. Yet clicks from anywhere in the world count.
The food is distributed by non-profit partners such as Mercy Corps, a large US charity which provides aid in more than 40 countries. Last year visitor clicks paid for over 20 million cups of food to be distributed.
Give blood
Giving blood can be an invaluable gift for someone you don't even know. Donations are needed year-round, but this can be a great way to do good at Christmas without having to spend any money.
For full info on who can give blood and where you need to go, click the relevant country's link: England & N Wales, the rest of Wales, Scotland and Northern Ireland.
Join the MSE Forum Discussion