How to do good at Christmas
Volunteer or donate to help those less fortunate
Christmas is often a time for exchanging gifts, sharing food and spending time with family. But there are many who are less fortunate and less able to celebrate, from those sleeping rough to elderly people living alone. If you want to do some good this year, by donating your time or money, we've a long list of ways you can help out those in need.
Give charity gifts
Too many people do tit-for-tat giving at Christmas. The usual result? Unwanted tat. Instead, give a gift to charity in someone's name – then you know your money is actually paying for something useful.

From helping to save lives with vital vaccines to providing fresh water for villagers, this is our rundown of charity gifts, including how much of the donation goes to good causes. All the organisations below offer a customisable card or gift card that'll tell the recipient what you've paid for on their behalf.
If you've spotted something else we should include, let us know in the Charity Gifts forum thread.
Will my money definitely fund the gift I choose?
Charities have taken to selling specific charity gifts as a way of making donations more tangible. Yet whether you'll actually give the item you've chosen depends on the charity – some will simply allocate the money to a related area, or spend it wherever it's most needed. We've explained below what each charity's policy is.
Alternatively, you can just make a regular donation. If you want to give a direct donation to charity on somebody else's behalf, be sure to use Gift Aid – see below for the full lowdown.
UK taxpayers making online donations always have the option to include Gift Aid. This allows charities to claw back your tax from HM Revenue & Customs on one-off and regular donations, meaning your donation's increased by 25% or more.

All the charity needs is your name, address and a declaration that you're a UK taxpayer. As this can be verbal, it can also be done over the phone.

Your donations will qualify for Gift Aid as long as they're not more than four times what you've paid in tax (income or capital gains) that tax year – if you go over this limit, tell the charities you're supporting.

How much extra the charity gets from Gift Aid

Charities reclaim the tax at the basic 20% rate, which due to the way the numbers work means they get 25% more than you donate (so if you give £10, the charity gets £12.50).

Higher or additional-rate taxpayers need to make a claim to gift the full tax relief

Any higher-rate (40%) or additional-rate (45%) taxpayer who ticks the Gift Aid box will only see the charity get 25% more – as per the example above.

But they can reclaim the difference between the basic and higher rates (ie, 20% or 25%) on top of this – and if they choose to, they can then donate it.

For higher-rate taxpayers, on £10 that's another £2.50 (so £5 in total), and for additional-rate taxpayers, it's a further £3.12 (so a total of £15.62 from a donation of £10 – 56.2% on top of your original donation).

Higher and additional-rate taxpayers can claim the extra tax relief when filling in their self-assessment tax form, or if they don't do self-assessment, HMRC can change their tax code – contact HMRC and ask for a P810 form.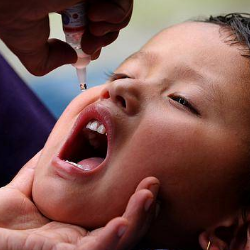 Save and change lives in communities around the world
Types of gifts: Tuberculosis vaccines for 100 children for £18, warm blankets for five babies for £23 or provide a solar lamp (so children can do their homework) for £33.
What does the charity get? Your donation provides the gift selected and covers the gift card costs, order processing, and so on. Occasionally, a substitute could be made based on need, such as measles vaccines instead of polio.
Link: Unicef Inspired Gifts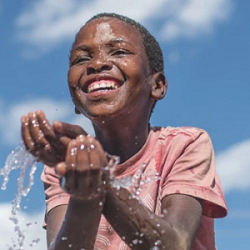 Support village projects
Oxfam is currently offering 50% off gifts (there's no end date for the offer on its site - we'll update this when we know more).
Types of gifts: You can choose a project to support, such as 'Bog Standards' for £5 (normally £10), which provides clean water and sanitation. There's also 'Climate Justice Now' for £7.50 (normally £15) and 'Let's Build Peace' for £10 (normally £20).
What does the charity get? Oxfam says your money will either be spent on your chosen gift or on something of a similar nature, depending on what is needed. For every £1 donated, 79p goes on projects, 11p on running costs and 10p on fundraising.
Link: Oxfam Unwrapped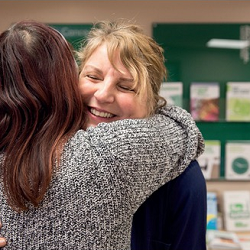 Helps provide care for patients with cancer
Types of gifts: Help with a child's grief for £10, provide a Macmillan information space for £25, or an hour's support from a Macmillan nurse for £32.
What does the charity get? The gifts are real examples of the way your money could be spent, but your donation goes where it is needed most.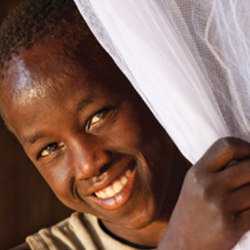 Gifts that can save lives in the developing world
Types of gifts: Buy a schoolbag kit for £12, five mosquito nets for £21 or an essential baby kit, which includes a washbowl, nappies, towels, a wrap, soap and warm baby cap for £33.
What does the charity get? When you buy a gift, your money goes towards projects within that theme, eg, education. For every £1 it gets, Save the Children spends 88p on its work to benefit children, 12p on fundraising and other costs.
Link: Save the Children
Tackle the world's water crisis
Types of gifts: A bag of cement for a toilet base for £10, training a water pump technician for £28 or a mason to construct a family loo for £54.
What does the charity get? For every £1 donated, WaterAid spends 74p on delivering services to those in need and 26p on fundraising. Your money goes towards its full range of projects, and isn't limited to the specific gift you choose.
Link: Shop for Life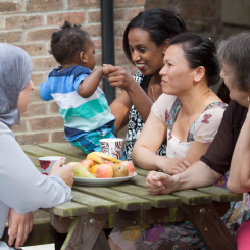 Support women and children escaping domestic violence
Types of gifts: Refuge has two types of Christmas gift – a 'gift list' where donations are used to buy presents for women and children using its services this Christmas (such as a teddy bear for £10).
Alternatively you can buy refuge parcels, such as a Christmas dinner parcel (for a woman and her children) for £25.
What does the charity get? Refuge is aiming to raise £1 million this Christmas to provide support for all those using its services. Your donation will be used to support women and children escaping domestic abuse throughout the year. For any type of donation, 88p out of every £1 donated goes directly to the charitable activity.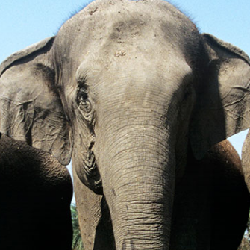 Help protect endangered species
Types of gifts: Adopt one of a range of animals, including elephants from £3/month, and receive regular updates on your chosen species, plus a cuddly toy or notepad.
What does the charity get? When you adopt an animal, the money goes towards conservation work for an individual animal or a small group (you won't be the only person who adopts that animal). For every £1 donated, 70p is used directly for conservation work and campaigns.
Link: WWF Adopt An Animal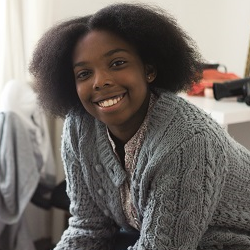 Help support the homeless
Types of gifts: Buy a homeless young person a Christmas dinner for £10, a set of toiletries for £15, or a safe, comfy bed for the night for £35.
What does the charity get? 69p of every £1 raised is used to continue Centrepoint's work to support homeless young people, 23p is used for fundraising and 8p for running the charity. The gifts are real examples of the way your money could be spent, but donations are distributed across Centrepoint's work and used where needed.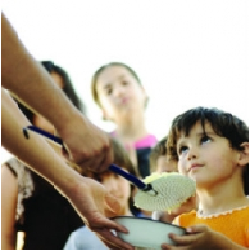 Transform the lives of those living in poverty
Types of gifts: Buy fruit tree saplings for £15, send a child to school for £18, or give the gift of clean water for £30.
What does the charity get? For every £1 donated, 86p is spent on direct charitable work and 14p on fundraising. Cash from gifts goes to projects within the relevant sector, eg, agriculture and livestock.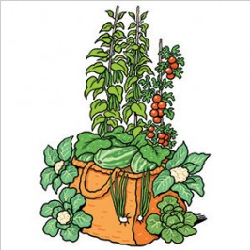 Help people in the UK and around the world
Types of gifts: An eye test and glasses for a child in Africa for £12, an hour's respite for parents of disabled children for £18, help fund a tailoring business in Africa for £22, or deworming tablets for 1,000 children for £50.
What does the charity get? Good Gifts guarantees that all of your money will go to exactly what you've bought. Instead of charging a handling fee as it used to, it now uses Gift Aid donations to keep the site running.
Link: Good Gifts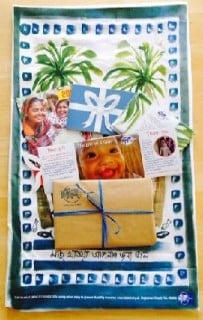 Improving health and preventing disability
Types of gifts: Tree saplings for £10, a home garden to feed a family for £25 or restoring a person's sight for £43.
What does the charity get? For every £1 donated, around 95p goes directly to the chosen project, 3p goes towards generating more income and 2p is spent on support costs.
Link: Impact gift tokens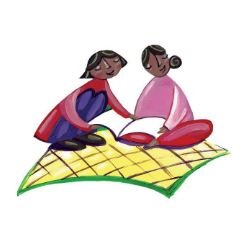 Teach vital life skills and support new mothers
Types of gifts: Catholic aid agency CAFOD's gifts include an emergency shelter for a refugee family for £40, a school starter pack for £25 or reading lessons for £10.
What does the charity get? For every £1 donated, 88p is spent on international emergency and development work, and 12p on fundraising. Donations go towards funding projects in that gift's category (eg, education and skills training, or water and food) rather than to a specific gift.
Link: CAFOD World Gifts
For all the latest deals, guides and loopholes simply sign up today - it's spam free!
Help out at a homeless centre
Homelessness charity Crisis is running its annual 'Crisis at Christmas' centres across the UK. The centres are in Birmingham, Coventry, Edinburgh, London, Merseyside, Newcastle, Oxford and south Wales.

The centres provide meals, entertainment and advice for homeless people over Christmas. While many roles have already been filled, we spotted a number still available including drivers, kitchen assistants, hairdressers and entertainment volunteers.
Some roles require you to have specific skills or qualifications (such as volunteer optometrists), but not all do.
Don't live in one of these areas?
To find opportunities near you, search online for Christmas volunteering opportunities at homeless shelters or soup kitchens in your area.
Look out for elderly neighbours
Age UK, a charity focused on helping those in later life, has a number of suggestions for 'small acts of kindness' to help out older neighbours who might be feeling isolated, or need a hand with quick tasks.
Here are a few examples – some are relevant to the Christmas period, but there's nothing stopping you keeping it up throughout the year:
Keep in touch (eg, a phone call or Christmas card). Try to check in regularly, to ask how they're feeling, and find out if there's anything they need. If you're unable to visit in person, there's still plenty you can do to show you care – a phone or video call, making homemade Christmas cards, letters or even small gifts.


Lend a hand (eg, drop off shopping). If you're able to and it's safe to do so, be a good neighbour by offering simple, immediate assistance to older people nearby, such as offering to pick up shopping or run errands. Visit Age UK for more tips on neighbourly volunteering.


Pass on Age UK's numbers if they need advice, or just a chat. For practical information and advice, there's Age UK Advice: 0800 1696 565. For 'a cheerful chat, day or night', there's The Silver Line: 0800 4708 090.
Give to a foodbank
December is usually the busiest month for foodbanks, but this year there's likely to be even higher demand. Here's how you can help:
1. Check where you can donate
The Trussell Trust is one of the largest foodbank organisations in the UK – find your nearest location.
You can also check your council's website for info about other foodbanks, while charities will often put alerts on social media if they're accepting donations.
Places of worship often run foodbanks or welcome donations, no matter what faith you are. And many schools and supermarkets run 'food drives', so check these too – they'll explain the type of produce they'll accept.
2. Use supermarket coupons to make cheap donations
If you want to give, but don't have much spare cash, check out our Supermarket Coupons page to see if you can get suitable items for free or at a discount. There are often coupons available for food, as well as for essentials such as toothpaste.
Quick question
MSE Forumites have asked the same question. Staples such as tinned meat, fruit, veg or soup, or tea bags, pasta sauce, pasta and cereals are always popular.

See the forum's Foodbank thread for a list of suitable products and where you can find them on offer.
For all the latest deals, guides and loopholes simply sign up today - it's spam free!
Buy toys for kids who might not get a gift this Christmas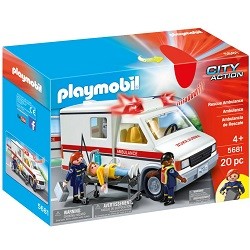 The Salvation Army runs a Christmas present appeal each year, where you can donate toys, games and books for children who might otherwise not get a gift at Christmas.
To take part, check whether your local branch is running the appeal. The end date for the appeal varies by branch. If yours doesn't mention a date online, it's worth getting in touch to check it's still accepting donations.
The Salvation Army website has a suggested gift list to help you choose a suitable present. It asks that gifts are new and unwrapped when you drop them off – they'll then be wrapped and distributed to those in need.
Feed the hungry for free
The Hunger Site is a 'click 'n' give' website where sponsors donate when you click – over one million cups of food were donated in November alone.
Click through and amid a pile of banners you'll see an orange button on the site's homepage. There's an emblazoned message: "Click to give – it's free!" Click on this link and its sponsors will donate some money to charity.
The logic behind this site is brilliant. It's a win-win-win situation for the hungry, the internet user and the sponsors. For companies it's a cost-effective, feel-good public relations exercise, especially powerful when helping to promote ethical brands.
Where does the food go?
The Hunger Site is a US site, and while two-thirds of donations go to alleviating hunger in the developing world, one third helps those within the US. Yet clicks from anywhere in the world count.
The food is distributed by non-profit partners such as Mercy Corps, a large US charity which provides aid in more than 40 countries. Last year, visitor clicks paid for over 17.5 million cups of food to be distributed.
Donate blankets to animal shelters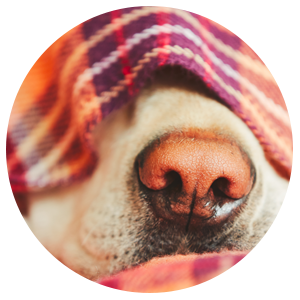 Sadly lots of unwanted pets will be spending Christmas in rehoming centres. You can support them by donating blankets, treats and toys.
To find a centre near you, search online for 'animal shelters' or 'animal rescue centres' in your area. They'll usually list online what donations they most need, or you can call and ask before you visit.
Plus if you're good with a knitting needle, Cats Protection has instructions for making mouse toys for cats, and there are plenty of other knitting patterns to be found online, such as this blanket pattern on The Guardian.
Give blood
Giving blood can be an invaluable gift for someone you don't even know. Donations are needed year-round, but this can be a great way to do good at Christmas without having to spend any money. It's worth noting, potential donors must wait at least seven days after receiving a Covid vaccination or booster before they can donate blood. See the Give Blood website for details.
For full info on who can give blood and where you need to go, click the relevant link: England, Wales, Scotland and Northern Ireland.

Offer what you have to charity shops
From bras to Blu-rays, donating to charity shops is a fab way to declutter – and help good causes at the same time. So why not do a personal stocktake and donate anything you haven't used since last Christmas?
What charity shops will accept varies, though the examples below are typical. It's worth calling ahead to check if you're taking bulky items.

Oxfam. It's looking for clean books, toys, clothing (even bras), shoes, accessories and homeware. On the tech side, we're talking DVDs, games, CDs and mobile phones. It will even accept furniture (though again, give the shop a call before lugging a sofa over).

Oxfam can't accept computers, medical equipment or anything broken/dirty. Electrical goods that run off the mains are also a no-no (though it says a few shops do accept these, so please check before donating). See a full list of what it can and can't take.
British Heart Foundation. If you're donating smaller items, such as books, clothes and children toys, you'll need to take them into a store. However, it offers a free collection service for larger items, including furniture, electrical and homeware donations.

What's more, if you've arranged a collection for larger items, it will collect any smaller items you have to donate at the same time. See a full list, including collection details.
Cancer Research. It will accept electrical items, though not white goods (it still advises to call ahead and check). Other donations welcomed include clothing, bed linen, homeware, books and mobile phones. See a full list.
Have your say in our forum!
Discuss MoneySavingExpert's guide to charity gifts and other ways to do good at Christmas