Credit Card Rewards
Get flights, points, cashback & more
Get Our Free Money Tips Email!
For all the latest deals, guides and loopholes - join the 12m who get it. Don't miss out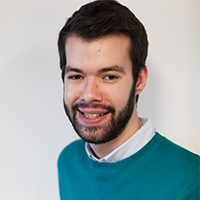 Sam | Edited by Martin
Updated June 2018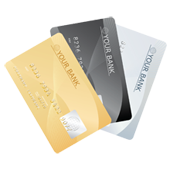 Spend on one of these cards and they pay you – either in pure cashback or points which can be converted into vouchers for shops, airlines, hotels and more. Do it with maximum care and discipline and you can earn £100s' worth of goodies each year.
If you're debt-free and pay off your card every month, you might as well get paid to spend. This guide analyses the top deals, and explains the potential pitfalls.
Best Buys
Top airline cards

There are a variety of different schemes, but part of the choice depends on which airlines you prefer and their availability, as often the big gain comes from using credit card points along with points from frequent flying.
Watch out for taxes and charges, though, as all reward schemes make you pay these on top when you book a flight using points.
In some cases (especially if travelling within Europe) it might be cheaper to fly with a budget airline instead of paying the tax on top of your Avios points. Read our Cheap Flights guide to see if you can get cheaper flights.
We've only listed the top fee-free card but you can earn more airline rewards with other cards which charge a fee. Frequent flyers should read Airline Credit Cards for all our top cards.
Best Buys
Top supermarket and stores loyalty cards
Some cards give boosted rewards, vouchers or cash for certain retailers or when spending in a particular store. They can be useful if you're a creature of habit, and like to do your weekly shop at the same place every week.
Best Buys
Top 'close to cashback' cards
Some reward cards give you points on all of your spending. These can come close to cashback cards as they offer the ability to spend points earned in a wide variety of places.
Best Buys
Top bank account-linked cards
With some cards you need to have the issuing bank's current account to be eligible. It's usually not worth switching just to get a credit card's rewards – however, the two cards below are associated with some of our top-pick bank accounts, so if you're switching anyway, see these cards as another perk on top.
Cashback sites may pay you for signing up
As an extra boon, members of specialist cashback websites can be paid when they sign up to some financial products. Do check that it's exactly the same deal though, as terms can be different. And remember the cashback is never 100% guaranteed until it's in your account.
Full help to take advantage of this and pros and cons in our Top Cashback Sites guide.
Reward cards

Q&A
Representative APR
Where credit cards or loans have a representative APR, this means that 51% of successful applicants will be given the stated interest rate.
Credit Cards
With credit cards, the rate for purchases (as opposed to balance transfers or cash withdrawals) is used as the main rate to advertise the card.
So if that is 19.9% representative APR, then 51% of people accepted will get 19.9% APR, but 49% will get a different rate (likely higher).
Personal Loans
Loans are slightly simpler as they only have one rate. So if a loan is advertised as being 7.5% representative APR, this means 51% of accepted applicants will get 7.5%, and 49% will get a different rate (likely higher).
Of course, some people will be rejected outright for the card or loan too.
Credit card minimum repayments
From 1 April 2011 the rules on credit card minimum repayments changed. For customers getting a new credit card agreement the monthly minimum repayment must be AT LEAST:
1% of the debt
Plus the amount of interest that appears on the statement
Plus charges for missed payments, going over limit or defaults
Plus any annual fees
This is a minimum, so card companies can charge more if they wish.
Some card providers (including Barclaycard, MBNA and Santander) have applied these changes to existing cardholders too.