Cheap Travel Insurance
Annual policy £9, family £17
Get Our Free Money Tips Email!
For all the latest deals, guides and loopholes - join the 12m who get it. Don't miss out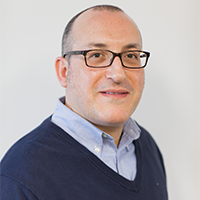 Tony and Rebecca | Edited by Johanna
Updated June 2018
Almost a third of you DON'T have travel insurance in place before jetting off, risking £1,000s in medical bills. If you've booked a trip but not insurance, do it NOW – it can cost as little as £9 for annual cover.
But it's not just about finding the best price – in this guide we also explain how travel insurance works and what to watch out for when you buy.
Travel insurance best buys
Travel insurance:
Your 16 need-to-knows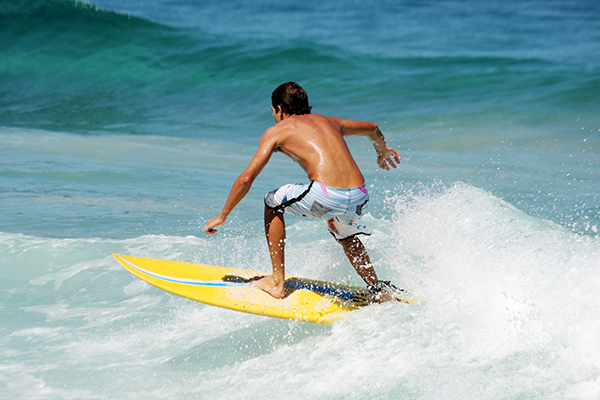 The aim of travel insurance is to cover the cost of the unforeseen, such as illness and injury or theft of your personal possessions while you are on holiday. It's also designed to cover you if you have to cancel your trip, or need to return early due to an emergency. But before you buy, here are 16 things you should know.
Get Our Free Money Tips Email!

For all the latest deals, guides and loopholes - join the 10m who get it. Don't miss out

Holidaying in the UK? Is travel insurance worth it? (The answer's not always clear-cut)

Standard travel insurance covers you in the UK but the cover here is not as powerful as when overseas, though it can still prove useful, so you'll need to weigh up the pros and cons. The problem is not all trips are covered, eg, most insurers only cover you if you've booked accommodation.

But there can be other restrictions. For instance, Holidaysafe* only covers holidays at least three days long, and LV* if you're more than 25 miles from home or your journey involves a sea crossing. So the message is to check policies carefully as they can vary.

In addition, you normally aren't covered for hospital treatment but that's not such an issue given you should be able to use the NHS. That said, you'll need to declare all pre-existing conditions as insurers want to know how likely you are to have to be driven or airlifted home in a medical emergency.

But if none of that is a worry, travel insurance in the UK offers all the usual protections you'd get abroad, such as loss, theft and cancellation.

Get Our Free Money Tips Email!

For all the latest deals, guides and loopholes - join the 10m who get it. Don't miss out

This insurance should also not be confused with Section 75 legal protection – which covers you if you buy anything that costs between £100 and £30,000 using a credit card (not a debit card). See our Section 75 Protection guide for more on this.

For accounts that may offer travel insurance (and other perks), see our Best Premier Current Accounts guide.

Get Our Free Money Tips Email!

For all the latest deals, guides and loopholes - join the 10m who get it. Don't miss out

The price of our top picks vs the travel firms

If you can avoid buying the agent or airline's insurance and instead check our full best buys below for a cheaper price.
Best buys:
Annual travel insurance for under-65s
The big question to ask yourself is – are you going away at least twice in the next 12 months? If so, consider an annual policy, if not go for single trip.
Below we list the cheapest annual policies for all travellers aged under 65 and without medical conditions which meet our minimum criteria (see our Over-65s and Pre-Existing Conditions travel guides for more).
Find the best policy for you
Select your options to see the best deals for you
No-frills cover:
The cheapest policies for aged
We've analysed 18 insurers to find the cheapest that meet our minimum cover criteria.. Many won't automatically include cover for gadgets (ie, laptop & mobiles), airline failure or cruises.
Provider
Worldwide Cover

Europe(ish) Cover
For 'better' cover without paying through the nose
If you want more protection, eg, gadgets, delays, airline failure, missed departure and more, you'll need to pay more. One option is to try the insurers above, which can offer enhanced level of cover. Then see if comparison sites can win. Try MoneySup* as it allows you to choose which features you want when you get your results.
Alternatively, CTM*, Confused.com* & Gocompare* work too but there's more work to do when you get the results to check what's suitable. Before paying for extra cover check if you're covered elsewhere, eg, home insurance may already cover your gadgets.
Our top pick for high-end protection
This is our top pick policy which includes all the above AND has a history of paying out in extraordinary situations such as 2010's volcanic ash disruption AND also has excellent feedback when paying out claims.
Provider
Worldwide Cover

Europe(ish) Cover
Not found the right policy for you? Go back and re-select from the options above.
Cover is possible via your bank
You may already have travel insurance if you pay a monthly fee for a bank account. If you believe you get insurance as a sweetener with your bank account, check the terms to see if it is appropriate for your trip.
For more bank accounts which offer travel insurance, see our Bank Accounts with Benefits guide.
Best buys:
Single travel insurance for under-65s
If you're only going on holiday once in the next year, a single trip policy could be the cheapest option but do compare the single trip premium against an annual multi-trip policy as it could be cheaper or better to opt for an annual policy. Also, before committing to a worldwide policy, check where your destination is deemed to be, as some providers – Allianz, Insure and Go* and Coverwise* – class Egypt, Morocco, Turkey and Tunisia as Europe.
For those aged 44 and under, the premium ranges from £5 for an individual visiting Europe for seven days (£16 worldwide) and from £10 for a family in Europe (or £30 worldwide including USA, Australia, etc) via Leisure Guard (Lite)*. Also get a quote from Holidaysafe Lite* as there's not much in it and can sometimes win.
If you're over 44, this is when Leisure Guard (Lite)* and/or Holidaysafe Lite* are the winners. You should get quotations from both where prices for going solo start from £7 in Europe (£18 worldwide) and travelling with a family costs from £14 in Europe (or from £36 for a family on a worldwide policy).
Looking for winter sports cover?
TThe cheapest starting price is via the Leisure Guard Lite (Winter Sports)* policy. For an individual, it costs from £11 if going to Europe. For worldwide travel, the price is from £30.
Travel as a family and the premium starts from £23 if you're only visiting Europe and from £76 if going further afield (worldwide), via this Holidaysafe Lite* link.
As you can see, always get quotes from Holidaysafe Lite* and Leisure Guard Lite (Winter Sports)* to compare, as they vary depending on certain combinations of age, location and number of travellers.
For a wider selection of insurers (with or without winter sports).
Also check out a comparison site such as MoneySupermarket*, Compare The Market*, Confused.com* and Gocompare* as they can undercut prices at times.
Cashback sites may pay you for signing up
As an extra boon, members of specialist cashback websites can be paid when they sign up to some financial products. Do check that it's exactly the same deal though, as terms can be different. And remember the cashback is never 100% guaranteed until it's in your account.
Full help to take advantage of this and pros & cons in our Top Cashback Sites guide.
How to claim on your travel insurance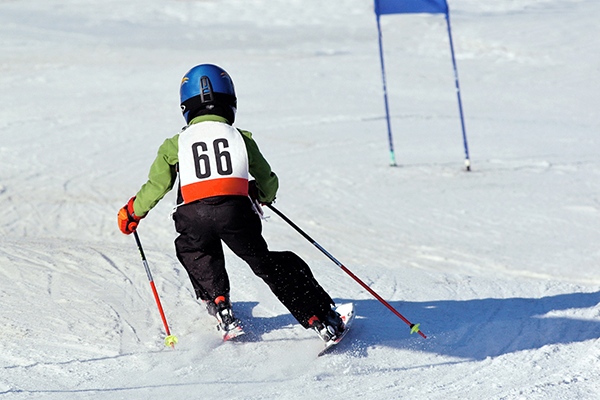 Claiming on your travel insurance shouldn't be daunting and – if you understand the terms and excesses on your policy – you shouldn't be in for any nasty shocks. Follow the five steps below in the event you need to claim.
Submit your claim as soon as possible

Contact your insurer as soon as you can. Some parts of your policy may have a short window to submit a claim and it may take a while to be processed.

If it's a medical claim get an insurer to accept it first

If you need to make a medical claim – and it is not an emergency – get an insurer to accept the claim over the phone first. For example, thieves make off with medicine kept in a handbag that you need urgently. If the insurer accepts the claim over the phone, you're less likely to be faced with a rejected claim later down the line. For obvious reasons, don't delay treatment if it is an emergency.

If it's a theft or loss claim notify the police

If something goes missing or is stolen when you are abroad you may need to get a crime reference number or the overseas equivalent to make a successful claim. Report the incident to the police as soon as you can – you often have to do it within 24 hours – to make sure your claim doesn't hit the skids.

Keep your receipts

If you are claiming for lost luggage or delay, remember to keep receipts of essential items you have bought in the interim, such as food and drink. Many insurers allow you to add these expenses to a claim and may ask for receipts as proof.

Complain if you feel your claim was unfairly rejected

If your insurance company rejects your claim and you think it has done so wrongly, do not take it lying down. Complain to the free Financial Ombudsman. The ombudsman is an independent adjudicator that will make the final decision on a claim if you are locked in a dispute with your insurer. For more on how to make a complaint, read our Financial Rights guide.
Get Our Free Money Tips Email!
For all the latest deals, guides and loopholes - join the 10m who get it. Don't miss out
How to complain about your insurance provider
The insurance industry doesn't have the best customer service reputation and while a provider may be good for some, it can be hell for others. Common problems include claims either not being paid out on time or at all, unfair charges, or exclusions being hidden in the small print. It's always worth trying to call your provider first, but if not then…
Free tool if you're having a problem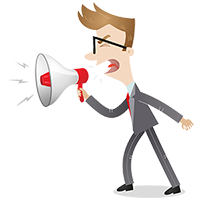 This tool helps you draft your complaint and manage it too. It's totally free, and offered by a firm called Resolver which we like so much we work with to help people get complaints justice.
If the complaint isn't resolved, Resolver will escalate it to the free Financial Ombudsman Service.
Important: if your issue is about a voucher or incentive that was part of an MSE Blagged deal, then instead just let us know by emailing voucherhelp@moneysavingexpert.com as that's usually quicker.