Cheap Travel Insurance
Annual policy £9, family £32
Many jet off without travel insurance, risking financial loss if they need to cancel, or £1,000s in medical bills. If you've booked a trip but not insurance, do it NOW – it can cost as little as £9 for basic no-frills annual cover. But it's not just about finding the best price – we also explain how travel insurance works and what to watch out for when you buy.
Travel insurance best buys
Your nine travel insurance need-to-knows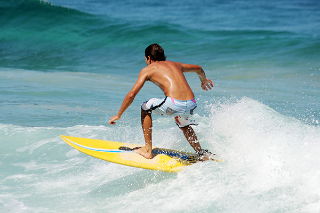 The aim of travel insurance is to cover the cost of the unforeseen, such as illness and injury or theft of your personal possessions while you are on holiday. It's also designed to cover you if you have to cancel your trip before you go, or if you need to return early due to an emergency. But before you buy, here are 9 things you should know.
Annual travel insurance for under-65s
The big question to ask yourself is – are you going away at least twice in the next 12 months? If so, consider an annual policy, if not go for single trip.
The tool below lists the cheapest annual policies for all travellers aged under 65 and without medical conditions which meet our minimum criteria (see our Over-65 and Pre-Existing Conditions travel guides for more).
Note: We order the no-frills options on the price of policies that meet our minimum cover criteria, and do not factor in payout record or customer service.
Buy an annual travel insurance policy by 11.59pm on Sat 31 Aug via this exclusive MoneySupermarket* link and you'll be able to claim a £15 voucher to spend at participating restaurants in some UK airports, including Belfast, Glasgow and Heathrow. The link you'll need to redeem your voucher will be emailed to you about 16 days after you purchase the policy.
Note: This deal is for annual policies only, not single trip. And while it's possible to get cheap annual travel insurance via MoneySupermaket, it may not always meet our minimum cover levels. So make sure the policy meets your needs and provides enough cover.
The £15 restaurant voucher is per annual travel insurance policy purchased (excludes single-trip policies).
After the 14-day cooling-off period, you'll be sent the email you need to redeem the voucher.
Click on 'Redeem a Meal Voucher' within the email and choose a restaurant from the list. A code will be generated for you to show the server. Printed codes will not be accepted.
You can only use the voucher once at participating airport restaurants on food and drink. The list could change at any time.
If you spend less than £15, no change will be given.
The voucher is valid for 12 months from the date of issue and can't be extended.
Multiple people sitting together can each use a voucher only if they inform the server when ordering that they each have a voucher. They also have to pay separately.
Cheapest no-frills single trip travel insurance for under-65s
If you're only going on holiday once in the next year, a single trip policy could be the cheapest option but do compare the single trip premium against an annual multi-trip policy as it could be cheaper or better to opt for an annual policy.
Before committing to a worldwide policy, check where your destination is deemed to be, as some providers – Allianz, Insure and Go and Coverwise – class Egypt, Morocco, Turkey and Tunisia as Europe.
Just want the cheapest cover?
Single trip no-frills cover, from £6
Note: We highlight the no-frills options based on the price of policies that meet our minimum cover criteria, and do not factor in payout record or customer service.
Single trip no-frills travel insurance premiums range from £6 for an individual visiting Europe for seven days (£18 worldwide) and from £12 for a family in Europe (or £30 worldwide including USA, Australia etc) via Leisure Guard Lite*.
Want to cover more things?
For a wider selection of insurers and more comprehensive cover check out comparison sites
If you want more protection, eg, gadgets, delays, airline failure, missed departure and more, then it's worth doing a full check using comparison sites such as MoneySupermarket*, Compare The Market*, Confused.com* and Gocompare* as they enable you to select more comprehensive cover and adjust your quote to suit your needs.
The cheapest starting price for no-frills cover is via the Leisure Guard Lite (Winter Sports)* policy. For an individual, it costs from £12 if going to Europe. For worldwide travel, the price is from £36.
Get Our Free Money Tips Email!
For all the latest deals, guides and loopholes - join the 12m who get it.
Cashback sites may pay you for signing up
As an extra boon, members of specialist cashback websites can be paid when they sign up to some financial products. Do check that it's exactly the same deal though, as terms can be different. And remember the cashback is never 100% guaranteed until it's in your account.
Full help to take advantage of this and pros & cons in our Top Cashback Sites guide.
How to claim on your travel insurance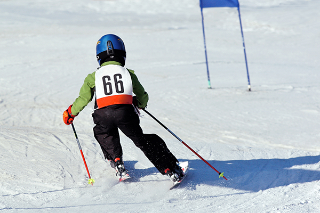 Claiming on your travel insurance shouldn't be daunting and – if you understand the terms and the excesses on your policy – you shouldn't be in for any nasty shocks. Follow the five steps below in the event you do need to make a claim on your travel insurance.
Contact your insurer as soon as you can. Some parts of your policy may have a short window to submit a claim and it may take a while to be processed.

If you need to make a medical claim – and it's not an emergency – get an insurer to accept the claim over the phone first. For example, if you sprained your ankle, call your insurer – if it accepts the claim then, you're less likely to be faced with a rejected claim later down the line. For obvious reasons, don't delay treatment if it is an emergency.

If something goes missing or is stolen when you are abroad you may need to get a crime reference number or the overseas equivalent to make a successful claim. Report the incident to the police as soon as you can – you often have to do it within 24 hours – to make sure your claim doesn't hit the skids.

If you are claiming for lost luggage or delay, remember to keep receipts of essential items you have bought in the interim, such as food and drink. Many insurers allow you to add these expenses to a claim and may ask for receipts as proof.

If your insurance company rejects your claim and you think it has done so wrongly, do not take it lying down. Complain to the free Financial Ombudsman. The ombudsman is an independent adjudicator that will make the final decision on a claim if you are locked in a dispute with your insurer. For more on how to make a complaint, read our Financial Rights guide.
If you're going away for more than 60 consecutive days then standard travel insurance is unlikely to cover you.

You'll therefore need specialist backpacker insurance – sometimes called gap year or extended leave insurance. These policies can protect you for up to 18 months as standard in most cases, and can even be extended.

Many people aren't aware that if they have an alcoholic drink on holiday, and lose something or have an accident, their insurance may not cover them – even if they only had the one drink. Insurers all have different interpretations – which we have seen in the T&Cs – ranging from 'drinking too much' to 'approx four pints' to 'alcoholic abuse'.

In practice, what most say is that it's all about if the drink has affected your decision-making ability. As we all have different tolerances, for some this could mean that just one drink could invalidate a claim.

It's also been reported that some insurers have gone as far as testing blood samples for your alcohol level (although we wonder how this works in practice) but as stressed, this does vary from policy to policy.

Having a claim refused could hit hard, possibly excluding you from medical or possessions cover. As a general rule, use your common sense as it's about safety as well as insurance. For example, if you're skiing and have two or three glasses of wine at lunch before hitting the slopes again, you're increasing the chance of an accident – which you also may not be covered for.

See our 8 things many of us do on holiday that could invalidate our insurance blog - it is an eye-opener.
The insurance industry doesn't have the best customer service reputation and while a provider may be good for some, it can be hell for others. Common problems include claims either not being paid out on time or at all, unfair charges, or exclusions being hidden in the small print. It's always worth trying to call your provider first, but if not then…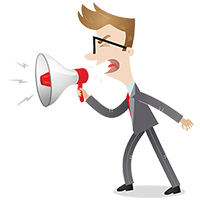 Free tool if you're having a problem
This tool helps you draft your complaint and manage it too. It's totally free, and offered by a firm called Resolver which we like so much we work with to help people get complaints justice.
Join the MSE Forum Discussion