Cheap Travel Insurance
Many jet off without travel insurance, risking financial loss if they need to cancel, or £1,000s in medical bills. If you've booked a trip but not insurance and it's been cancelled due to the coronavirus pandemic, there's little you can do now – you can't buy cover retrospectively. But if you have trips booked and you're looking for a new travel insurance policy, read on...
Coronavirus and travel insurance
This guide is primarily about getting NEW travel insurance – not about the ins and outs of what's covered under your current policy. For current policies, or if you're looking for more information about your travel rights and what your existing policy might cover, see our Coronavirus Travel Rights guide.
For new policies, many insurers currently have coronavirus exclusions on their policies, but we've managed to find a few that at least offer some coronavirus cover. We've highlighted those in our updated list of best buys currently available.
Important. If you have an annual policy and it's due for renewal, you should still be covered for coronavirus issues if you renew with the SAME insurer, which won't be the case if you change to a new insurer. Read more on why switching travel insurance may not be the best plan.

Your nine travel insurance need-to-knows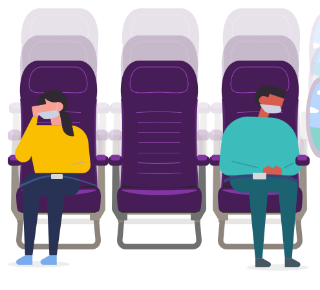 The aim of travel insurance is to cover the cost of the unforeseen, such as illness and injury or theft of your personal possessions while you are on holiday.
It's also designed to cover you if you have to cancel your trip before you go, or if you need to return early due to an emergency. But before you buy, here are nine things you should know.
New. Annual & single-trip travel insurance for under-66s with some coronavirus cover
Important: Please read first - coronavirus and these policies. None of these, or any mainstream, policies cover non-essential travel while the FCO continues to warn against it, nor if that's lifted and your holiday's cancelled due to UK or other countries' coronavirus travel restrictions in place in the future. However, all below should cover medical costs relating to coronavirus if you catch it overseas or if you or a family member get coronavirus before travelling and can't then travel.

We've based our picks on medical cover for coronavirus, price, and the fact they meet our minimum cover levels for normal travel insurance issues. It is impossible to know how good the service will be, especially in this extraordinary time. We hope this table helps, though.
We are about to take you through our top picks but before we do, you must know ...
Very few policies cover you for coronavirus at the moment but we've found the few that give you some cover.
As long as there's no Government warning in place against travel, you'll be covered for all the other normal stuff, eg, bereavement, theft, loss.
Insurer
Annual cover - from (i)
One wk single trip - from (i)
Medical cover abroad for coronavirus?
Cancellation cover for coronavirus?
Excess
Leisure Guard (Standard)*
£17.99
£7.50
Yes
No
£100
Coverwise (Silver)*
£18.40
£8.50
Yes
Yes, but only if family member is receiving treatment for coronavirus
£100
Axa (Silver)
£26.92
£18.95
Yes
Yes, but only if family member is receiving treatment for coronavirus
£100
CoverForYou (Silver)*
£32
£10.75
Yes
Yes, but only if family member is receiving treatment for coronavirus
£0
Staysure (Comprehensive)*


£33.96
£10.86
Yes
No
£65
Saga* (must be aged 50+)
£45
£18.71
Yes
No
£75
Post Office (Standard)
£49.14
£25.04
Yes
No
£100
AllClear (Gold Plus)*
£98
£24.04
Yes
No
£75
Trailfinders
£155 (ii)
£27
Yes
Yes, but only if family member is receiving treatment for coronavirus
£75

(i) The price is based on an individual, to Europe. The price will increase if you require worldwide travel, winter-sports, or need family cover, for example.

(ii) Annual policy automatically includes worldwide cover with winter-sports extension as standard.
Also... the Nationwide FlexPlus account is a cracking deal – but only IF you use the features. For £13/mth, you get worldwide family travel insurance (including winter sports) up to your 70th birthday, including coronavirus medical cover (and cancellation cover if a family member is receiving treatment for coronavirus), family smartphone insurance and UK and Europe breakdown cover for the account holder(s).
For a wider selection of insurers... then it's worth doing a check using the following comparison sites (the others we usually mention - Gocompare, Confused.com and Compare The Market - have suspended travel insurance sales):
These comparison sites will enable you to adjust your quote to suit your needs, eg, single trip or annual, or in case you want to add travel disruption cover, scheduled airline failure, cruise cover etc.
Please note: These sites are independent of MSE and may include providers we wouldn't. See FAQs below.
Get Our Free Money Tips Email!
For all the latest deals, guides and loopholes - join the 12m who get it.
How to claim on your travel insurance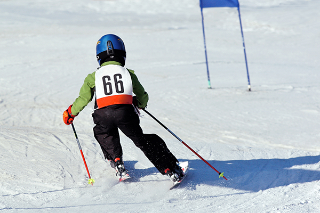 Claiming on your travel insurance shouldn't be daunting and – if you understand the terms and the excesses on your policy – you shouldn't be in for any nasty shocks. Follow the five steps below if you do need to make a claim.
Contact your insurer as soon as you can. Some parts of your policy may have a short window to submit a claim and it may take a while to be processed.

If you need to make a medical claim – and it's not an emergency – get an insurer to accept the claim over the phone first. For example, if you sprained your ankle, call your insurer – if it accepts the claim and approves you to go and get it treated, you're less likely to have the claim rejected later on.

For obvious reasons, don't delay treatment if it is an emergency.

If something goes missing or is stolen when you are abroad you may need to get a crime reference number or the overseas equivalent to make a successful claim. Report the incident to the police as soon as you can – you often have to do it within 24 hours – to make sure your claim doesn't hit the skids.

If you are claiming for lost luggage or delay, remember to keep receipts of essential items you have bought in the interim, such as clothing, or food and drink. Many insurers allow you to add these expenses to a claim and may ask for receipts as proof.

If your insurance company rejects your claim and you think it has done so wrongly, do not take it lying down. Complain to the free Financial Ombudsman. The ombudsman is an independent adjudicator that will make the final decision on a claim if you are locked in a dispute with your insurer. For more on how to make a complaint, read our Financial Rights guide.
If you're going away for more than 60 consecutive days then standard travel insurance is unlikely to cover you.

You'll therefore need specialist backpacker insurance – sometimes called gap year or extended leave insurance. These policies can protect you for up to 18 months as standard in most cases, and can even be extended.

Many people aren't aware that if they have an alcoholic drink on holiday, and lose something or have an accident, their insurance may not cover them – even if they only had the one drink. Insurers all have different interpretations – which we have seen in the T&Cs – ranging from 'drinking too much' to 'approx four pints' to 'alcoholic abuse'.

In practice, what most say is that it's all about if the drink has affected your decision-making ability. As we all have different tolerances, for some this could mean that just one drink could invalidate a claim.

It's also been reported that some insurers have gone as far as testing blood samples for your alcohol level (although we wonder how this works in practice) but as stressed, this does vary from policy to policy.

Having a claim refused could hit hard, possibly excluding you from medical or possessions cover. As a general rule, use your common sense as it's about safety as well as insurance. For example, if you're skiing and have two or three glasses of wine at lunch before hitting the slopes again, you're increasing the chance of an accident – which you also may not be covered for.

See our 8 things many of us do on holiday that could invalidate our insurance blog - it's an eye-opener.

As we say above, we have minimum cover standards, and so we do exclude some providers that don't meet these.


In addition, one insurer, Holidaysafe (which was listed for a long period in our travel insurance best buys as a cheap 'no frills' provider) is currently excluded because of serious allegations made in The Times in November 2018 about its parent company, TIF. We took the decision to remove it from the guide while investigations continue. As they're ongoing, Holidaysafe (and any TIF – Travel Insurance Facilities – policies) are currently excluded from our guide.

However, we do link to comparison sites within our travel insurance guides and as they're independent of MSE, they may include providers we wouldn't.

We regularly review our policy on excluded providers and update our guides accordingly.
What to do if something goes wrong
First, you need to complain to your insurance company directly. If it doesn't respond, or if you don't like what it says, then you don't need to just take it.
You can escalate your complaint to the free Financial Ombudsman. The ombudsman is an independent adjudicator which will make the final decision on a claim if you are locked in a dispute with your insurer. For more on how to make a complaint, read our Financial Rights guide.
Get Our Free Money Tips Email!
For all the latest deals, guides and loopholes - join the 12m who get it. Don't miss out
Join the MSE Forum Discussion