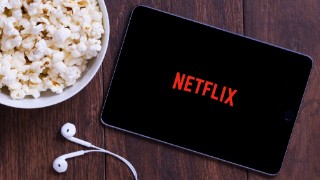 18 Netflix Hacks
Cut the cost & get more from your subscription
Netflix has become a fixture in many UK living rooms, with over 13 million households using it to stream TV and films. It no longer offers free trials to new customers, but we've a host of MoneySaving hacks to cut costs – including how to save up to £72/year and a trick to watch for just £3/month. Plus we've clever ways to make the most of your subscription, such as adding review ratings and unlocking 'hidden' genres...
What is Netflix?
Netflix first hit the UK in 2012, and it's quickly become the UK's most popular subscription streaming service, allowing you to watch 1,000s of films and TV programmes via the internet, on your TV or another screen. It boasts loads of well-known series, exclusive Netflix Originals shows such as Stranger Things, Ozark and The Crown, and a wide range of films, including newer releases like Extraction, Marriage Story and The Irishman.

You can watch TV and films on Netflix whenever you like, and pause, rewind and fast forward as you please. Unlike traditional TV, it has categories rather than channels. It doesn't have any adverts apart from occasional trailers for other content on Netflix.

While you can watch Netflix via a web browser on a computer, tablet or smartphone, you'll likely find it easier to use by downloading the Netflix app (although if you watch via browser there are extra hacks you can use).
Get Our Free Money Tips Email!
For all the latest deals, guides and loopholes - join the 12m who get it. Don't miss out
How to cut the cost of Netflix (and get the most out of it)
Here are our top MoneySaving hacks for Netflix – let us know yours in the Netflix Hacks forum thread.
Get Our Free Money Tips Email!
For all the latest deals, guides and loopholes - join the 12m who get it. Don't miss out
Join the MSE Forum Discussion
Week of the 12 August 2020
For all the latest deals, guides and loopholes, join the 12m MoneySavers who get it now