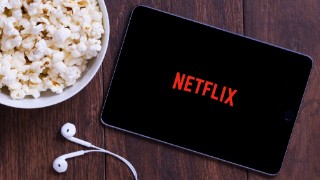 18 Netflix Hacks
Cut the cost & get more from your subscription
Netflix has become a fixture in many UK households, with over 15 million using it to stream TV and films. We've a host of hacks to cut costs, including how to save up to £96/year and a trick to watch for just £3.50/month. Plus we've clever ways to make the most of your subscription, such as adding review ratings and unlocking 'hidden' genres...
Netflix is hiking prices for millions
Netflix is increasing the cost of its standard and premium accounts by up to £24 a year for existing subscribers over the next couple of months. Where there's a hike, newbies will pay the new prices below:
The basic plan will stay at £5.99/mth.
The standard plan is rising from £8.99/mth to £9.99/mth.
The premium plan is rising from £11.99/mth to £13.99/mth.
Netflix started notifying customers in January (it's staggered depending on your billing cycle) – you'll get a month's notice before the new prices kick in. Full info in the Netflix price rises MSE News story.
We've updated the rest of this guide to reflect the new price changes.


What is Netflix?
Netflix first hit the UK in 2012, and it's quickly become the UK's most popular subscription streaming service, allowing you to watch 1,000s of films and TV programmes via the internet, on your TV or another screen. It boasts loads of well-known series such as Peaky Blinders and Schitt's Creek, a wide range of films, including newer releases such as Fighting With My Family and Missing Link, and exclusive Netflix Originals such as Norsemen and Enola Holmes.

You can watch TV and films on Netflix whenever you like, and pause, rewind and fast forward as you please. Unlike traditional TV, it has categories rather than channels. It doesn't have any adverts apart from occasional trailers for other content on Netflix.

While you can watch Netflix via a web browser on a computer, tablet or smartphone, you'll likely find it easier to use by downloading the Netflix app (although if you watch via browser there are extra hacks you can use).
For all the latest deals, guides and loopholes simply sign up today - it's spam free!
How to cut the cost of Netflix (and get the most out of it)
For all the latest deals, guides and loopholes simply sign up today - it's spam free!