What to do if you're struggling to pay your energy bills
Energy prices remain desperately high, with typical standard energy bills capped at £2,074 a year, leaving many people struggling. In this guide we walk you step-by-step through the support that's out there.
Step 1: If you're struggling, talk to your supplier ASAP – it HAS to help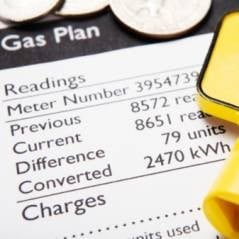 If you're falling behind with your energy bills, and finding yourself struggling to pay, the best thing to do is contact your supplier as soon as possible. Under rules from regulator Ofgem, your supplier has to help you – usually by negotiating a payment plan that you can afford.
There are a range of options suppliers could offer if you're struggling, including:
A full payment plan review

Affordable debt repayment plans
Payment breaks (though this won't be right for everyone)
Payment reductions
More time to pay
Access to hardship funds
What help you can get is decided on a case-by-case basis, but importantly, repayment must be based on your ability to pay. So get in touch with your supplier as soon as possible.
There's a new code of practice for forced installations of prepayment meters
The regulator has announced a new code of practice for forced prepayment meters, which all suppliers must abide by. The code, which was originally voluntary, will become mandatory from 8 November. It sets out new rules and guidance for providers, which suppliers must follow when force-fitting prepay meters in any home. The code includes:
A ban on forcibly installing meters for certain vulnerable customers. For households considered 'high risk', including those aged 85 or over (to include those 75 or over from 8 November) with no support in their home, households that need a continuous energy supply for health reasons, or those who are unable to top up meters due to a physical or mental disability.


Vulnerability and affordability assessments before force-fitting a prepayment meter for certain homes. For households considered 'medium risk', including households with children under five years old, and those that are temporarily considered vulnerable due to being pregnant or bereaved. From 8 November, households with children aged under two will be classed as 'high risk'.

If the assessment finds that you're likely to run out of credit ("self-disconnect") as a result of being switched to prepay, the firm shouldn't proceed.


The need for "welfare visits" to homes before installing prepayment meters. This includes if you're already on a smart credit meter and your supplier wants to switch this over to prepayment mode remotely, as well as switching out traditional meters for prepayment meters.


Firms should make at least 10 attempts to contact you before a prepayment meter is installed.


The wearing of body cameras during all welfare visits and when installing your prepayment meter. This means footage can be audited to ensure firms are sticking to the rules, and to help with any disputes and complaints.


Providing alternative repayment options to help you clear your debt before suppliers fit a prepayment meter.


Providing a £30 top-up credit to your meter if your supplier decides to install a prepayment meter. This is to remove the risk of households being left with no supply, though it will have to be repaid.
While it's currently a voluntary code, Ofgem has announced from 8 November, these rules will be added to suppliers' licence conditions, making them legally enforceable.
When CAN suppliers force you to get a prepayment meter?

Force-fitting prepayment meters should only be the last resort to avoid disconnecting you, and your supplier should have explored all other options to recover the debt first.
Once a supplier has exhausted all options to recover the debt, and has followed the new processes above, it can remotely switch you to a smart prepay meter, if you already have a smart meter. If you don't have a smart meter, your supplier will need to get a court warrant to force you to get a prepay meter.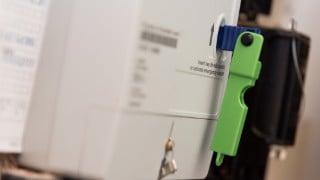 If you prepay for your energy, and you find yourself struggling to top up and facing self-disconnection, there's help available from your supplier – so do contact it as soon as you start to get in trouble. Citizens Advice estimates that 3.2 million people in Britain ran out of credit on their prepayment meter last year as they couldn't afford to top up, so make sure you are getting all the support you are entitled to.
Here's what energy firms will do:
All suppliers offer small amounts of emergency credit. You'll usually get £5 of emergency credit on your gas and electricity meter (though some have increased this in response to the energy crisis), which you can access through your meter. The option to use it usually becomes available when you've little money left on your meter (usually about less than 50p for electricity, or £2 for gas).

How you access it depends on your meter, either by inserting your key/card or clicking a button when the option pops up – your supplier will be able to tell you how it works for your meter. You will need to pay this back when you next top up.


'Friendly credit' means you can't be cut off at certain times if your meter runs out. Friendly credit is there to protect you if you start running out of credit when the shops are closed. It means you won't be cut off, and can keep using gas and electricity if you run out of credit during evenings, weekends and bank holidays.

Times can vary by supplier and season, but generally, you won't be cut off between about 6pm and 9am Monday to Saturday, all day Sunday, and on bank holidays. You'll need to pay back anything you've used during this time the next time you top up.


Additional support credit is available to some if you can't afford to top up. If you can't afford to top up and you're facing self-disconnection through being unable to keep enough money on the meter, you may be able to get additional support credit (or extra support credit). What you can get, how this works and if you're eligible will depend on your supplier, so speak to it as soon as possible.

In general, additional support credit is usually for those in vulnerable situations (such as those of state pension age, or with a disability or long-term medical condition). It's also up to the supplier to assess how much additional credit you'll get and to work with you to come up with a repayment plan, based on your ability to pay.

But even if you're not in a vulnerable situation, your supplier could still help if you're unable to top up. It may still be able to offer support credit, or can review any debts you may be paying off through your meter, or give you access to hardship funds. It's all done on a case-by-case basis, so do get in touch with your supplier as soon as possible.
What's more, regulator Ofgem has strengthened protections for prepayment customers, requiring suppliers to proactively identify and contact customers that have self-disconnected due to being unable to afford to top up. This includes support for repaying any outstanding standing charges.
The Priority Services Register is a free support service operated by energy suppliers and network operators (the firms that own the pipes and wires). It offers a range of services to help people in vulnerable situations, for example, if you've reached state pension age, or you have a long-term medical condition, or have children under five (see full eligibility below).
The help you can get includes:
Advance notice of planned power cuts. If you rely on energy supply for medical reasons, your network operator will inform you of planned power cuts.


Priority support in an emergency. Network operators can provide you with heating and cooking facilities during unexpected power cuts.


Identification and password scheme. To reassure you that energy and network employees are genuine, they can arrange checks such as a particular password or picture card if they need to visit you.


Nominee schemes. You can nominate someone to receive communications and bills from your supplier.


Help with prepayment meter access. For example, suppliers could move your meter if you can't access it easily to top up.


Regular meter reading services. If you can't easily read the meter yourself, or nobody else can.


Accessible information. For example, account info and bills in large print or Braille.

A dedicated website has been launched to make it easier to be added to the Priority Services Register. You no longer need to ask your supplier to do this for you. There are several ways you can register, including an online form, by email or by calling 0800 169 9970, as well as messaging via WhatsApp, Facebook or Twitter.
You are eligible for the Priority Services Register if one of the following applies to you:

You've reached state pension age.
You are disabled or have a long-term medical condition.
You are recovering from an injury.
You have a hearing or sight condition.
You have a mental health condition.
You are pregnant or have children under five.
You have extra communication needs (such as if you don't speak or read English well).

You might still be able to register for other reasons if your situation isn't listed. For example, if you need short-term support after a stay in hospital.
Enter your email address – it's spam-free!
Step 2: Check if you qualify for special short-lived government support
In this section we'll look at the specific, short-lived cost-of-living support that's being made available by the Government.
It's worth having a good rummage around here, as in some cases the help you can access will depend on your specific circumstances. Exactly what you can get depends on factors including whether you're on certain benefits or whether you're a pensioner. Check what you could benefit from, including:
Over eight million households in the UK on means-tested benefits will get a £900 cost of living payment in 2023/24 (up from £650 in 2022). It'll be paid in three instalments, with the first already paid:
£301 – paid between 25 April and 17 May
£300 – to be paid between 31 October and 19 November 2023
£299 – to be paid in spring 2024 (before the new financial year starts on 6 April)
To qualify for the second payment, you'll need to be claiming one of the following benefits (or later found to be entitled to the benefit) between 18 August and 17 September 2023 (for Universal Credit, you need to have an assessment period that ends between those dates):
Child Tax Credit

Income-based jobseeker's allowance

Income-related employment and support allowance
Income Support
Universal Credit

Working Tax Credit
Pension Credit
This means that you may be eligible for this payment even if you didn't receive last year's £650 cost of living payment or this year's first cost of living payment. These payments are tax-free, will not count towards the benefit cap, and will not have any impact on existing benefits. Read our full story on the Second cost of living payment.

If you didn't receive the first payment, but think you're entitled, the Government has launched a webpage for those who haven't received it, but think they should have.
Use our 10-minute benefits check to ensure you're receiving all the support you're entitled to, as up to seven-and-a-half million households are missing out on state help they're eligible for.
If you're struggling to pay for your energy and you're on certain benefits, you may be able to pay directly from your benefit payments instead, under a Government scheme known as Fuel Direct (also known as 'third party deductions'). The scheme lets you arrange to have a small, fixed amount deducted directly from your benefit payments each week to go towards paying off energy debt.

To use the scheme, you need to contact your Jobcentre (or Pension Centre if you are claiming Pension Credit) and give them details of your supplier and what you owe. Your Jobcentre or Pension Centre will then get in contact with your provider.
How much will be dedicated depends on which benefit scheme the payment is deducted from:
If you claim Universal Credit. A fixed rate of 5% of your entitlement can be deducted and paid directly to your supplier for gas and electricity (and water).


For other benefits. A set amount of £3.85 will be directly deducted each week to pay off the debt you owe, plus an additional amount to cover your ongoing usage. For example, if you use £5 of energy a week, a total of £8.85 will be deducted directly from your benefits.

Be aware though, if the set amount to cover your debt and the additional sum for your ongoing usage comes to less than 25% of your total benefits, the payment to your supplier can be set up without your permission. So be sure before you apply. You can use the Fuel Direct scheme with income-based jobseeker's allowance, employment and support allowance, Income Support and Pension Credit.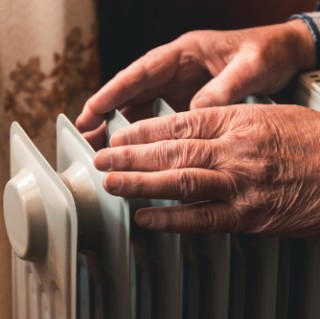 Pensioner households are entitled to help towards their energy costs under the Government's Winter Fuel Payment scheme. It's usually between £100 and £300 and is paid automatically to eligible pensioners or pensioner households.
In 2022, the cost of living support package included a top-up to the winter fuel payment of £300 per household, so some got up to £600. The Government has announced that pensioners will also get the extra £300 this winter.
Every household with someone born on or before 24 September 1957 is entitled to help towards their winter energy costs, and if you live with someone that also qualifies, you'll both get the cash (either individually or as a household). How much you get depends on your circumstances:
| | | |
| --- | --- | --- |
| If between 18 and 24 September 2023 you: | Born between 25 Sept 1943 and 24 Sept 1957 | Born before 25 Sept 1943 |
| Live alone (or none of the people you live with qualify) | £500 | £600 |
| Live with someone under 80 who also qualifies | £250 | £350 |
| Live with someone 80 or over who also qualifies | £250 | £300 |
| Live in a care home but won't receive Pension Credit, Income Support, jobseeker's allowance or income-related employment and support allowance | £250 | £300 |
If you've not got the winter fuel payment before, or you've deferred your state pension since your last winter fuel payment, you'll need to claim it. You can claim by post from 18 September 2023 (by phone from 4 October 2023..

Under the Household Support Fund, councils in England have access to a pool of £1 billion in funding to help those most in need.
Local authorities can spend the cash until March 2024, to support the most vulnerable with essentials, and the fund is aimed at providing small grants to meet daily needs, such as energy bills, as well as other utilities, housing and food costs.
Eligibility varies, as it's up to councils to decide, but generally the grant is for vulnerable households, and those in most need of support. To find out what your council offers and whether you might qualify for support, and to apply, contact your council as soon as you can, as funding could run out at any time.
Step 3: Find out how energy firms and others may be able to help you
Step 4: Find out where to go for free one-on-one advice and wider debt help
There are a number of organisations and charities out there that can provide one-on-one support and advice. We've focused on the main ones that operate nationwide, but there could be more local support offered by regional charities and your local authority too.
All of the organisations below can help with common energy issues and problems, including providing info on your options if you're struggling to pay, the government grants and schemes available, help accessing hardship funds, and general ways to reduce your energy use. Yet some do specialise in certain areas.
Important: Bear in mind that these organisations are very busy right now, and have limited resources – Citizens Advice, for example, says it's seen a 40% uplift year-on-year in people needing support due to energy debt issues. So please be patient and polite.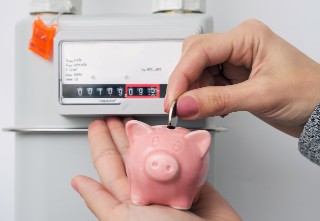 Energy help and grant specialists

The charities below offer help and advice on most energy bill problems if you're struggling to pay, including help with finding government grants and schemes you might be eligible for, help applying for support through energy suppliers' charitable trusts, and help with complaints.
National Energy Action (NEA).

The NEA is a national fuel poverty and energy efficiency charity that offers a free support service known as WASH (Warm and Safe Homes). It provides energy advice to households in England and Wales. You can contact it on 0800 304 7159, or fill in an online form.

It offers advice on income maximisation, energy billing, fuel debt, energy efficiency and trust fund applications.

Due to the current crisis, the charity is very busy, which is why MSE founder Martin Lewis announced funded £100,000 for it to set up a webchat service to help more people. The NEA launched this webchat service in April 2022.


Home Energy Scotland. A non-profit organisation backed by the Scottish Government that offers free, practical advice and info on energy in Scotland. You can call it on 0808 808 2282 or contact it online.

It says as well as offering impartial advice on energy saving and reducing bills, it'll check your eligibility for funding options including Scottish Government grants and interest-free loans.


NI Energy Advice. This service offers impartial energy advice for those in Northern Ireland.

You can contact it via its online form or by calling 0800 111 4455.
If you're struggling with more than just your energy bills
While the organisations below offer help for all types of energy problems, their main aim is helping with budgeting and debt. So if you find yourself in energy arrears, or your problems stretch beyond energy, these might be best.
Specialist help for older people
While older people can use the services above, Age UK can offer more specialised support.

Age UK. A leading charity, it says it can help any older person or those entitled to claim benefits. You can contact it on 0800 055 6112 (0800 124 4222 in Scotland), or via webchat and email.

Age UK is urging older people to contact it before turning their heating off or down. It says it can check if people are receiving all the support available to them, point people towards more help for heating their home, and provide guidance on billing, meters and complaints.
Specialist energy support for disabled people
If you have a disability, as well as the organisations above, you can also get additional help from Scope.
Scope. A disability equality charity, it offers free energy advice to disabled people in England and Wales. You can contact it on 0808 801 0828 or email it.

Through its disability energy support scheme, it can offer advice on a range of issues, including managing debt, efficiency, accessing benefits, grants and trusts, access to fuel vouchers, understanding bills and support with registering for the Priority Services Register.


Disability Information Scotland. If you live in Scotland, Disability Information Scotland can provide similar help. You can contact it on 0300 323 9961 or email it.
For more generalised help if you're struggling with debt, see our full Debt help guide.
Community support groups

For a lot of people, a place to talk to others in similar situations and share ideas is really important, which is why community support groups on social media are thriving. While we can't vouch for every piece of information, these groups often have knowledgeable users – some with industry experience – sharing information, so can be very useful.
Energy Support and Advice UK. This Facebook group, launched in 2020, is one of the most active, with over 100,000 members sharing advice and tips.
Step 5: Know your rights
It's crucial that you're aware of your rights at this difficult time, especially around some really serious issues such as having your energy supply cut off, and being able to get a breather from your debts. Find full info on:
The Government's breathing space scheme – officially known as the Debt Respite Scheme – can relieve some of the pressures and stress of being in debt.
If you pass eligibility, your creditors are informed and must stop collection or enforcement activity, and won't be able to add interest or fees to your debt for up to 60 days.
Debt charity StepChange has full info on eligibility, and can take you through the application process.
There are very strict rules for disconnection and suppliers very rarely disconnect people due to debt.

Firms must take all reasonable steps to avoid disconnecting an energy supply for debt, and it should always be a last resort. Suppliers cannot disconnect you if you:
Owe a debt to a previous supplier
Are bankrupt and the energy debt is from before you were bankrupt
Owe a debt for a service or appliance from a supplier, and not for your gas or electricity usage
What's more, if it's during winter (between October and March), you can't be disconnected if you have reached state pension age and live on your own, or live with children under the age of 18.
Most suppliers have also voluntarily agreed never to disconnect you, at any time of year, if you have children under the age of six, are disabled, have long-term health problems or have severe financial problems. They also won't disconnect you during winter if you have children under the age of 16.
If you are struggling with your bills and you find your provider won't help, or you experience any of the other common problems faced by energy customers, such as incorrect bills, switching issues, direct debits being too high, refund delays and more, then complain.
Remember to try calling your provider to sort the issue first, but if not then you can use free complaints tool Resolver. The tool helps you manage your complaint, and if the company doesn't play ball, it also helps you escalate your complaint to the free Energy Ombudsman.
Suppliers will sometimes use prepayment meters as a way of recovering debts – but only as a last resort. However, regulator Ofgem has introduced a new code of practice, designed to better protect customers and reduce the need for prepayment meters to be installed. We've more info on who can and can't have a forced prepayment meter installation and under what circumstances.
Step 6: Read our energy cost-cutting tips
There are small changes you can make that can have a huge impact on your energy use and how much you end up paying, which we go into here, as well as more ways to reduce other household bills, including: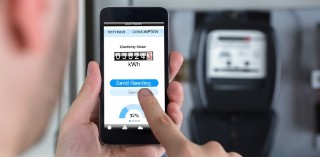 Most can't save any other way, so using less can really pay off and is simple to do (unless you're already using the minimum, in which case, read on).
Turn down the thermostat and wear jumpers, turn lights off when you leave a room, take shorter showers, use energy-saving light bulbs and don't leave electrical goods on standby.
For more info, see our top energy-saving tips, or read the MSE Forum's Energy Saving Hunt.
According to experts at the Energy Saving Trust, the idea it's cheaper to leave the heating on low all day is a myth. They're clear that having the heating on only when you need it is, in the long run, the best way to save energy and therefore money. (A timer's best, as your thermostat turns your heating on and off to keep your home at the temperature you set.)
For full info and answers to other energy-saving myths, see our full Energy mythbusting guide.
Don't rely on your energy provider's estimate, as these are often way out. If it's underbilling you, you'll have a big whack to pay when your supplier receives your actual meter reading. If it's overbilling, then it's unfairly got your cash.
If your direct debit is way off kilter, call up and ask for it to be changed. You have a range of rights to ensure it's correct. See our Energy direct debits guide for full help.
Smart meters can help stop this as they send meter readings automatically to your supplier, so you only pay for what you use. See our Smart meters guide for more.
Paying by monthly direct debit can cut bills by about £100 each year on average, as companies are sure you won't default and they earn interest on any overpayments. So if you can do this, go for it.
See our Energy direct debits guide for full help.

Check your bills NOW as you could save £100s on broadband, mobiles, fuel, food and more by systematically working through your finances to ensure you've the best deal on everything.
This could really help mitigate the pain of the energy price hikes, with many people saving £1,000s over the year. We've full help in our Money makeover guide.
Enter your email address – it's spam-free!
Have your say in our forum!