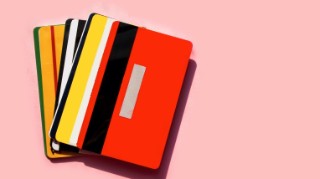 Prepaid Cards
Alternatives to credit or debit cards
Prepaid cards let you load cash on to them before spending on them in shops or online. Or they can be used like a bank account if you can't get or don't want one. In this guide, we run through how to use prepaid cards, and the best buys.
What are prepaid cards?
Prepaid cards do exactly what they say on the tin. You load cash on to a card, which can then be used in shops and restaurants. But remember the crucial point:
If you haven't loaded money on it, you can't spend on it.
Think of them like pay-as-you-go mobile phones. You can't spend beyond £0, forming a 'safe' barrier if you tend to overspend.
Another bonus is that you won't get credit-checked when you apply, making the application process much simpler. They're a good option for those who have just moved to the UK, or have a bad credit history.
Six prepaid card need-to-knows
Best prepaid cards
The following cards are our current top picks, based on low fees or other perks. See if there's one that is right for you.
Best for teenagers
If you're looking for a card to give to teens so they can learn how to manage their money, then it's worth checking out our Top Cards For Under-18s guide. It covers the best prepaid cards and children's bank accounts that allow parents a certain level of control over the cash, while still giving teens an easy way of spending both in stores and online.
Prepaid cards and bank accounts for kids offer different features, so depending on what your child (and you!) want, one could be better than the other.
Cashback sites may pay you for signing up
As an extra boon, members of specialist cashback websites can be paid when they sign up to some financial products. Do check that it's exactly the same deal though, as terms can be different. Remember, cashback is never 100% guaranteed until it's in your account.
Full help to take advantage of this and pros & cons are in our Top Cashback Sites guide.
For all the latest deals, guides and loopholes simply sign up today - it's spam free!