If you click a link with an * to go through to a provider, we may get paid. This usually only happens if you get a product from it. This is what funds our team of journalists, and keeps us free to use. Yet there are two crucial things you need to know about this.
This never impacts our editorial recommendations – if it's in, it's in there because we independently rate it best.
You'll always get as good a deal (or better) than if you went direct.
For a more detailed explanation see How MSE is financed.
Prepaid cards
Alternatives to credit or debit cards
If you're unable to get a bank account, or want a simple way to limit your spending, then a prepaid card is worth considering. There's no credit check to pass and you can only spend or withdraw the amount you add to it. This guide has full information, alternatives and our top-pick cards.
For all the latest deals, guides and loopholes simply sign up today – it's spam-free!
What is a prepaid card?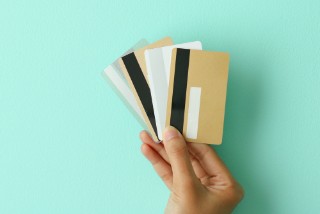 A prepaid card is essentially a pay-as-you-go debit card. You add money to the card, which can then be used in most places where card is accepted, including online and cash withdrawals. You can only spend the money you've loaded to it, so there's no risk of getting into debt or pricey overdraft charges.
There's also no hard credit check involved, so could be a lifeline if you're unable to get a bank account due to a poor credit history or if you're lacking proof of address – though see our Basic bank accounts guide first for the top easiest-to-get accounts.
There are three main types, suiting different purposes:
Everyday spending. Best used as a substitute to debit or credit cards as a simple way to stick to a budget – the focus of this guide.
Travel and overseas use. Offers near-perfect exchange rates with no or low fees to spend or withdraw cash abroad. See Prepaid travel cards for full information and our top picks.
Under-18s. Cards that allow teenagers to spend in stores and online, while still giving parents a certain level of control. Our Top cards for under-18s compares the best cards and children's bank accounts.

A well-managed credit card is often a better option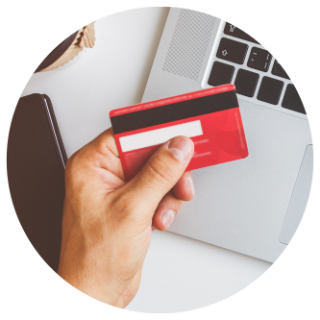 Prepaid cards protect you from hard credit checks or running up debt, which is a bonus if you tend to overspend. However these cards don't show on your credit report, so even a perfectly-managed prepaid card won't make any difference to your creditworthiness.
Provided you're disciplined enough to repay on time each and every month (ideally IN FULL) and are not tempted to spend more than you can afford, a credit card is likely to boost your credit history, which can make getting credit in the future cheaper. Plus you get greater consumer protection and avoid the faff of having to top up the card.
See How do credit cards work? for the full lowdown or our Credit Card Eligibility Calculator to see which cards you've the best chance of getting.
Prepaid card need-to-knows
If you think a prepaid travel card is right for you, here are our key need-to-knows to consider before getting one.
Money on prepaid cards is classed as 'electronic money', and all prepaid card providers are required to hold your cash in a bank account ringfenced from their own operating cash.

So, provided the prepaid card company has followed the rules, if it were to go bust, the bank or building society where your money's held will still retain your cash and you'll be able to get it back.

The slight risk comes if the bank or building society goes bust, because your cash is NOT protected in this case. Always try and find out which bank the provider uses for its ringfenced accounts, so you can then understand the risk. For example, you may think your cash would be safer at a big bank like Barclays or NatWest than at a bank you've never heard of.

Either way, it's best to think of your prepaid card as one that you'll keep cash on for immediate or short-term spending requirements, rather than as a place to store heaps of it for long periods of time.

As long as you contact the provider of your prepaid card and get it blocked, you shouldn't lose out on any money, though you may have to pay up to £10 for a replacement card.

Pay special attention if your prepaid card is contactless, as it could be used for a series of fraudulent transactions, so always alert your card provider as soon as possible. It's also worth alerting local police or security services if there's been a theft – you may need an incident number to claim losses back if you have cover on your home insurance.

Prepaid cards aren't like credit cards, which offer Section 75 protection as part of the Consumer Credit Act. However, you'll have access to Visa and Mastercard's chargeback schemes instead.

Chargeback schemes give you a chance to get your money back if you buy faulty goods, a service isn't provided, or a company goes bust and goods aren't delivered – you'll get your money back straightaway. Our Chargeback guide explains how it works.

There are a number of fees associated with prepaid cards that you need to keep an eye out for. These can include:


Application fees. A one-off charge to open the account, usually up to £10 if applicable.


Monthly fees. Not all do, though £2-£5/mth is typical.


Renewal fees every three years. Some may charge to issue a replacement card when it hits the expiry date.


Transaction fees. Some cards charge you for retail purchases (just buying something in a shop), or withdrawing money from an ATM.

Spending. Charged as either a percentage of the amount or a flat fee per transaction. If you make a high number of small purchases, go for a percentage fee. If you make fewer and higher-value purchases, go for a set fee.

Withdrawing cash. Usually £1.50 to £2.50 per withdrawal. It's also worth checking the cards for loading and transaction limits. If you're likely to want to withdraw lots of cash, it's no good picking a card with a £50 or £100 per day limit for cash withdrawals.


Inactivity fees. Some may charge you a small monthly fee if you don't make any transactions for a certain period, such as 12 months. So just make sure you keep the account running – add a few quid and buy a packet of crisps and a chocolate bar if push comes to shove.

Although, if you've not used the card in so long, it might be that you don't need it any more and you're better to shut the account down.


Fees to move unspent money back from the card. Often up to £10, so how much you have left will determine if it's worth taking the hit.

While these cards say they're accepted anywhere you see the Mastercard or Visa symbol, there are some notable exceptions. You may have difficulty using prepaid cards for transactions that require a security deposit or preauthorisation, such as car hire firms, hotel bookings and at some petrol stations.

And even if you are able to, you may not want to. When you offer a card for a deposit, the company will 'lock' funds on the card for the duration of the hire and you won't be able to use it until the final bill has been settled and cleared.


So, if you can, use another card as a security deposit, preferably a credit card.
For all the latest deals, guides and loopholes simply sign up today – it's spam-free!
Top-pick prepaid cards
Prepaid cards for everyday UK spending – our review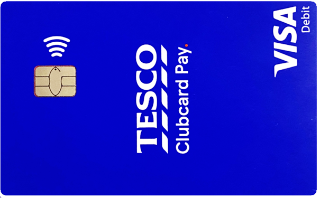 Clubcard Pay+

The Clubcard Pay+ card from Tesco Bank is our top-pick as it has no charges and has greater protection than the other cards here – your money gets the usual Financial Services Compensation Scheme (FSCS) protection most bank and savings accounts offer (so up to £85,000 per person, per financial institution is guaranteed).
You'll need to have a Clubcard to get it, but you can sign up for one for free to instantly qualify. It then pays one point for every £8 spent outside Tesco, in addition to the usual one point per £1 at Tesco you'd get with a standard Clubcard (though this is doubled for the first 100 days). You'll need a smartphone to manage it via the Tesco Bank app, plus it's worth noting that this has nothing to do with its very similarly named Clubcard Plus subscription service, which costs £7.99/month.

Ode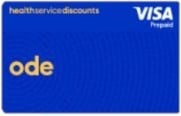 Alternatively, if you're a carer, charity worker, work in education or healthcare, the Ode prepaid card gets you cashback at over 80 retailers, including Asda, Boots, M&S, Sainsbury's and Waitrose, though not at petrol stations. This works in addition to any discount code or loyalty points you may already get, so you can max savings.
After an initial £5 top up to get the card, you can add extra credit (min £10) online or via its app with the funds available instantly. After the first year, a £2.99 annual fee kicks in, so diarise to cancel if you find you're not earning much cashback from it.
HyperJar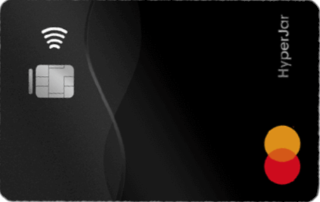 For a card that's open to all, HyperJar is fee-free, though it's app-only and doesn't allow cash withdrawals. It allows you to set up 'spending jars' within the app, which can help with budgeting as it keeps your cash visibly separate.

TABLE_CELL_STYLE

Ode Card
HyperJar*
Who can get it?
Clubcard holders aged 18+, though you can sign up for free to qualify

Carers, charity workers and those working in education or healthcare – aged 18+ with a work email

Anyone a

ged 16+
Perks
Clubcard points – 2 per £1 spent at Tesco in first 100 days, 1 per £1 after and 1 per £8 spent elsewhere
Cashback at 80+ retailers, for example, 5% at Boots and John Lewis and 2.5% at Asda and Sainsbury's (i)
None
Annual fee

No fee

Free in first year, then £2.99/yr

No fee

ATM fee

No fee

It doesn't allow cash withdrawals


It doesn't allow cash withdrawals

Fee to get your cash back

No fee

£5

No fee

Inactivity fee

No fee

£5/mth after 12mths of non-use (cards 2yrs+ old)

No fee

How to manage

App

Online/ app

App

TABLE_CELL_STYLE

Apply

Apply
Apply*
Cashback sites may pay you for signing up
As an extra boon, members of specialist cashback websites can be paid when they sign up to some financial products. Do check that it's exactly the same deal though, as terms can be different. Remember, cashback is never 100% guaranteed until it's in your account.
Full help to take advantage of this and pros & cons are in our Top cashback sites guide.
For all the latest deals, guides and loopholes simply sign up today – it's spam-free!
Have your say in our forum!