Sell your old mobiles
Earn £100s for old handsets
Do you have hidden treasure in the form of an old mobile? You could make £100s, especially if you're selling a fairly recent high-spec phone such as the iPhone 13 or Samsung S21. This is a step-by-step guide to phone recycling, to help you get the most for your unneeded handset.
How to sell your phone
Of course, it's likely more MoneySaving to hang on to your device and use that, rather than fork out for a new one, but if you are looking to sell, here's what you need to know. There are several different ways to make money out of old mobiles: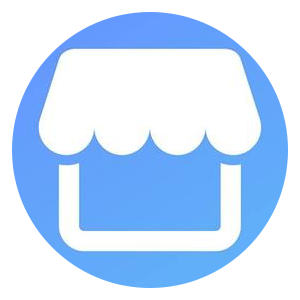 Flog it yourself on eBay or Facebook
If you're prepared to put in a little more effort and flog your handset yourself, you can quite often get a better price on eBay* – though the nature of the auction site means it's more hassle and there are no guarantees. You'll need to list your phone yourself, and when it's sold, safely package it up and send it. See our eBay Selling Tricks guide for more details.
If you want to give eBay a shot, it's worth having a look at the price your phone will fetch on recyclers' sites first to give you a benchmark. Set your reserve price at a level you'd be comfortable parting ways with your handset for.
If you don't want to have to post your phone, you could try listing it locally on Facebook Marketplace. See Facebook Selling Tips for more.
Sell it to a friend
If you don't want to just give your phone to a friend, selling it can be mutually beneficial, both earning you more and costing them less than doing it commercially. The difficulty is deciding on a price without ruining the friendship.
Our easy formula is... take the best price from the phone-buying companies and add 10%. If there's a dispute, simply show them this guide, proving it's an unbiased party's assessment.
Donate your phone
If you just want to give your phone away, there are a number of schemes to help redistribute old tech to people who need it most. Two of the largest schemes have been set up by the big mobile networks: Virgin Media O2's Community Calling, in partnership with Hubbub, Vodafone's Great British Tech Appeal and Three's Reconnected. You don't have to be with those networks to donate.
Both schemes will provide you with a free returns envelope to send your device to it and it'll then ensure its data is wiped clean before it's rehomed. Once rehomed, each recipient gets access to free data so they can use the device.
The Greater London Authority (GLA) has also provided a list of organisations that rehome old tech to those that need it. Although the information is provided by the GLA, some of the organisations listed also operate nationally. It also provides a handy table of device types each organisation is in most need of and if there are any fees attached, but it's always best to double-check with the individual organisation first.
Trade in a phone with your new provider
If you're trying to get a new phone, you could try to trade it in with the company you're buying a new one from (this applies mainly to high street retailers).
Carphone Warehouse, for example, offers competitive prices on old phones. Check its trade-in calculator to see how much you'll get. Don't choose a new phone from it on this basis, but if you do fall into this category it's worth a look. For info on how to get the best mobile tariff, see Cheap Mobile Tips and our Cheap Mobile Finder tool for the best deals.
Use a mobile-buying firm
These are specialist, super-speedy, mainly web-based companies which will take an old phone and give you cash in exchange. You go to the website, enter in your mobile model and you'll be given a quote. We found one that pays £200 for a 128GB iPhone XR.
The bulk of the rest of this guide tells you how to use these, so read on...
How mobile-buying firms work
To sell your mobile phone it must be in a reasonable condition, with no more than mild cosmetic damage, and you must be able to switch it on.

Most mobile-buying firms tend to offer one price for a fully working phone, and another if it's damaged but still meets certain criteria.

If your phone's only slightly under the weather, check how much you'd get for a fully working model. Often all it takes is replacing the battery, so it may be worth doing that yourself to get a higher sales value. But factor in the battery price first, and some recyclers may ask for the original battery, so it's worth checking this before you send your handset off.

You don't usually need to provide the charger, but most will recycle it properly for you (you could keep it as a spare or flog it on eBay separately, though). Find out which firms pay the most for used mobiles.

Even if it's not working, you could still get something for your phone

Most providers will look at non-working phones, offering a reduced price for these – expect to get around 10-50% of the working price. Others will at the very least recycle them for you.

Typical examples of mild damage include badly-dented casing or a phone that won't turn on. Phones that are water damaged, physically broken or have unresponsive or cracked screens aren't likely to net you any cash.

To see what price you can get for a damaged phone, select the 'damaged' or 'faulty' box when searching for the best quote.

After you've entered your details, you'll be offered a price. If you accept it, you're usually sent a padded envelope or prepaid postage label for the phone, which you can return by Freepost.


Yet most of these free postage options DON'T include insurance, meaning you send your phone at your own risk – and some won't accept responsibility if your phone doesn't arrive. If so, it may be worth paying to send the phone by recorded 'Signed For' delivery, which insures it for up to £50. This normally costs a few quid though, depending on the weight of your phone.

Send the phone charged, switched off and without the Sim or memory card, and remove any security or PIN codes that'll hamper its testing. To do this, just opt for 'reset factory settings' on your phone's menu. Don't forget to wipe any private data.

If it isn't up to scratch, you'll be contacted and offered a reduced price. You can either accept this or opt to have the phone returned – depending on the company, you might have to pay for return postage.

If you've sent your phone to the company and something goes wrong, or the company goes bust before it's paid you, sadly you've little protection.


If the company goes into administration (when an insolvency firm is called in to run the company), the administrators will keep it trading, if possible. If the company isn't able to keep trading, you'll need to apply to the administrators for a refund, which can be harder. For more info, see our Administration Help guide.

To be on the safe side, before using an old-mobile-buying company, take the following steps:

Read reviews on sites such as Trustpilot and Reevoo.

Have a look for people's opinions on Facebook and Twitter.

Read the small print – find out how long you have to accept or reject a quote and whether you have to pay for your phone to be returned if you reject it.

Check the company has published contact details, including a phone number, and/or what its complaint process is.

Once they're tested, if the phones are decent, they're flogged. For example, Envirofone has a seperate part of its website where it sells refurbished phones.

If it's a particularly high value phone, there's a chance these companies will sell it on eBay* to get the most money. Therefore if you find your phone is high value, you may want to consider doing that yourself and cutting out the middleman (see the eBay Selling Tricks guide).

If your phone is of a lower value, then it'll be broken down and sold off as component parts. And if it's not worth anything, these companies will dispose of it in an environmentally-friendly way.
How to find the top payer for your phone
There are dozens of mobile phone buying companies out there, and depending on what handset you have and its exact specs, prices can vary widely.
To check lots of firms at speed and ensure you find the top payer, it's best to use a comparison site. No single comparison site covers ALL the mobile phone recyclers, and the price you're offered can vary depending on the site you're checking on, so ideally search all three big ones.
Below is our suggested order, though as prices are much of a muchness and change day-to-day, as do the number of firms on each site, we've simply based it on the number of features each offer, such as if you can lock in quotes – so it's best to compare as many as you can.
Once you've found a good price, check it against a few sites often missed by the above as they can be competitive:
Don't just put your old phone in the bin
Getting rid of your old phone isn't just about decluttering – there are potentially noxious substances in decaying phones. If placed in landfill, it's reckoned batteries can infect the water system, while lead, flame retardants and beryllium can all harm the environment. So even if you can't sell it, don't throw your old phone out with your household rubbish.
Have your say in our forum!