Cheap Private Health Insurance
How to slash the cost of getting treatment
Get Our Free Money Tips Email!
For all the latest deals, guides and loopholes - join the 12m who get it. Don't miss out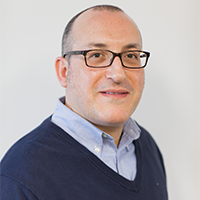 Tony | Edited by Gary
Updated July 2018
Private medical insurance is a luxury as the NHS provides comprehensive treatment to anyone, regardless of their ability to pay. This guide explains how it works and what to watch out for.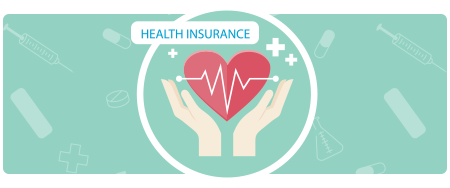 Who's this guide for? Anyone looking for private medical treatment in comfort and at a time and place that suits them. Alternatively, if you just want to claim back optical, dental or physio costs, see our Healthcare Cash Plans guide.
What is private health insurance?
Health insurance, also known as private medical insurance (PMI), covers the cost of private medical treatment for acute conditions which are likely to respond quickly to treatment – musculoskeletal problems (eg, back pain) and digestive system conditions are the most claimed-for issues.
There are lots of different plans to choose from and while basic policies cover essential treatments, more comprehensive policies may include specialist therapies and medicines such as acupuncture or chiropody. In short:
You pay a monthly sum to the insurer and it pays for your treatments incl hospital care and surgery.
I have a healthcare cash plan. Won't that do the same job?
Healthcare cashback plans are totally different but you can have one of these and PMI, so don't feel you have to choose one or the other.
They cover regular, everyday treatments including a visit to the dentist or optician, as well as treatments such as physiotherapy and sometimes even massages.
Here you pay a monthly fee to an insurer and if you need to pay for NHS or private treatment, you pay upfront, and can claim some or all of the cash back depending on your policy, up to an annual maximum limit.
Whether one could work for you comes down to a simple equation: are you likely to get more cash back than you pay for your plan each year? If so, they can be a no-brainer.
For full details, read our Healthcare Cash Plans guide.
I'm already covered under a workplace scheme. Do I need to buy cover?
If you have a workplace scheme, and it is right for your needs, you are unlikely to need extra insurance.
Some employers may pay for health insurance for you and your whole family, although this is classed as a 'benefit in kind', so you'll pay tax on it.
But this can still be cheaper, even if you pay the whole lot yourself, because firms' bulk-buying power means they can negotiate big discounts. So find out the cost and compare it with the cheapest plans. If your employer doesn't have a scheme, your partner's company may allow you to join it.
What's the difference between health insurance and critical illness cover?
They are very different. Private medical insurance pays for medical treatment you need for diseases, illnesses or injuries to get you better. Critical illness pays out a tax-free lump sum to help offset any loss in income due to serious illness. You'd usually need to select this as an add-on and pay extra.
A critical illness could be:
Alzheimer's or presenile dementia
Cardiac arrest
Deafness
Loss of speech
Paralysis of a limb
Stroke
Brain injury
Private health insurance:
Your nine need-to-knows
Health insurance covers the cost of private medical treatment and people who buy it typically do so because they receive faster consultations and private treatment – note that this can be in a private or NHS hospital.
Here are nine need-to-knows to help you decide if it's right for you and where to find the best cover at an affordable rate.
The NHS may be sufficient for your needs
The UK is one of a handful of countries in the world which provides people with free medical treatment at the point of delivery via a visit to a GP or A&E – so paying for private healthcare is a luxury.
Private medical insurance is a perfectly legitimate choice for those who need non-critical care and want to be seen more quickly and conveniently and in hospitals with more luxurious conditions.
Can I use private medical insurance and the NHS?
Health insurance works alongside the NHS, so you won't lose your entitlement to NHS treatment just because you have health insurance.
If you really don't need to avoid waiting lists, or won't benefit from faster consultations, consider sticking with NHS treatment.
What is typically included under a private health insurance policy?
What is covered will differ from policy to policy, but there are some features commonly included:
Tests or surgery as an inpatient or day patient

Hospital accommodation and nursing care
Outpatient tests, consultations and therapy
Early stages of chronic conditions
Exclusive drugs
What is typically excluded from health insurance?
Health insurance isn't designed to cover you for every health issue that might occur; it covers treatment for acute conditions that start after your policy began. Many chronic and pre-existing conditions (eg, arthritis or asthma) are excluded as standard and injuries suffered doing dangerous pastimes, such as skydiving, may also not be covered.
List of common exclusions
Dental services

Organ transplant

Prescription drugs and dressings, after leaving hospital or as an outpatient

Drug abuse

Kidney dialysis

Experimental or unproven treatment or drugs

HIV/AIDS

Normal pregnancy

Cosmetic treatment

Mobility aids, such as wheelchairs

Deliberately self-inflicted injuries

Infertility

Any other restrictions to private health insurance?
If these make the product less attractive, consider going without.
It's possible you'll be put in a private patient unit within an NHS hospital, but you could also end up on an NHS ward rather than a private room.
If you get a serious illness, you won't necessarily receive treatment more quickly by being covered by a health insurance policy than you would under the NHS.
You won't have unconstrained choice over where you are treated, or who you are treated by. When you buy your policy, typically you'll choose a hospital list which will determine where you can be treated. The broader selection of hospitals you choose, the higher your premium will be.
You won't be refused cover if you have a disability, but as with other pre-existing conditions, your insurer might not include cover for treatment needed as a direct result of your disability. But under law, the provider must act reasonably.
Self-insuring could be a better option and you'll keep the cash if you don't claim
If you're normally healthy you might not need insurance and instead of paying £300 a year to an insurer, pay £25 a month into a high-interest savings account and if you need treatment, dip into your insurance fund. Stay fit and healthy and you get to keep your 'premiums' with interest on top.
However, remember that treatment for some conditions, such as cancer, can cost £100,000s for private healthcare, so in some situations it could be worth paying for private health insurance, if your policy covers the illness.
The price of private medical insurance rises annually – but you could switch and save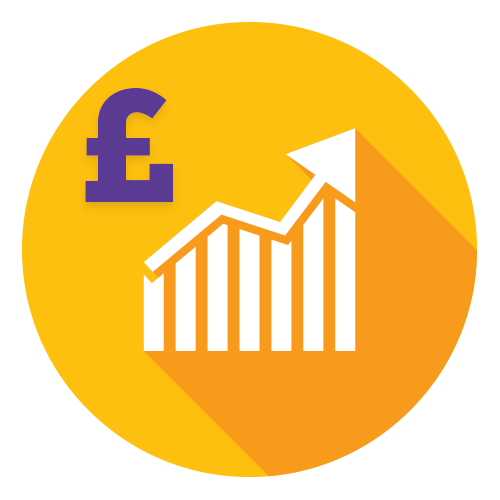 Health insurance premiums aren't fixed and the price will normally rise over time, usually annually. In addition, as you get older, you're more likely to need treatment and premiums increase to reflect this.
But be careful as most providers won't accept you if you have pre-existing conditions, so to remain covered for a condition you have, it may be better to stick with your current insurer. If you've had treatment via your policy in the last five to seven years, while your existing insurer will usually cover reoccurrences, a new one may exclude it as a pre-existing condition if it recurs within two to seven years.
Tips to bag a cheaper premium

Try to haggle with your provider
If the comparison sites (see how to cut costs below) show you're paying over the odds, take that price to your existing provider and see if it'll match it. If not, consider leaving (and politely tell it so, it may help). This MoneySaver told us:
I'm paying £238/mth for couple's PMI with Bupa, but I got a quote from Axa for £146/mth for better cover. I'm two months away from renewal with Bupa, and after telling them they're giving me one of those months for free.
We've heard providers may even switch you to another of their own brands at a much lower cost (do
let us know
if that happens).
Switch policy to halve price
If you already have a health insurance policy, and you find a cheaper quote elsewhere (make sure the cover is at the same level), all you need to do is set up the new cover to cut your costs. The savings can be huge...
Was paying £175/mth – got it down to £96/mth by shopping around for the same level of cover.
Show your insurer you have a healthy lifestyle to cut costs
Some insurers will charge you less if you can prove you can stay in good health with regular exercise and healthy eating. Non-smokers will also benefit from preferential prices.
With Aviva's Healthier Solutions, for example, you can save up to 15% if you renew and remain in shape, while VitalityHealth (previously PruHealth) offers cashback if you can show you're leading a healthy lifestyle. However, be aware that you might save more by switching provider.

Don't just buy a policy for the perks – though they're worth a look
There are often perks on offer such as discounted gym membership which can be a winner as not only could your monthly gym fees go down, eg, by 50% with VitalityHealth via its Active Rewards scheme, you'll also have the benefit of the health insurance policy which you pay for.
But never choose a product based on the freebies and sweeteners – make sure you get the coverage you need for a price you can afford.
What other perks are on offer?
It's not just gym discounts, the VitalityHealth Active Rewards scheme also offers free weekly cinema tickets to those signed up to its health insurance plan.
Another big name insurer which gives perks if you are a member is Bupa. This ranges from 25% off any Philips electrical product, three months' free membership or a free starter at Loch Fyne restaurants.
Axa PPP operates Axa ActivePlus, giving discounts on products such as smartwatches as well as gym memberships.
Paying an excess will lower the monthly cost – but how often do you want to pay it?
The larger the excess, the cheaper the premium. So consider what you'd be claiming for – if it would only be in extreme circumstances, rather than every problem, look at a higher excess (if you could afford it) to cut your monthly costs.
Once you have selected the excess, you then usually need to select the frequency of paying the excess. The options are:
Each time you make a claim
This is where you pay an excess for each new claim you submit. So if you have a policy excess of £200 and you have to make two claims, the excess works out at £400.
Only on your first claim
If you've a £200 excess on the policy, and needed to make two claims in the insurance year (ie, the 12 months from policy start date), you will only pay the £200 excess on your first claim. However, your premium would likely be more expensive and not every insurer offers this option. Also, if the claim (ie, treatment) continues into the next year, you'll need to pay the excess again.
You pay a percentage of the claim, but no excess
Insurer WPA offers a 'shared responsibility' plan where customers who choose its Premier or Elite plan pay up to 25% of any claim up to an agreed limit. If you choose the shared responsibility option, a discount of up to 50% is applied.
Insurer CS Healthcare runs a similar scheme and customers pay 15% of each claim per year, up to a maximum of £250 per person, per year, after which the insurer will pay 100% of each claim.
If you go for this option make sure you have enough money set aside in a high-interest savings or current account to pay for any claims you'll need to make.
With a pick 'n' mix policy you only pay for what you need
Many providers sell cheap, basic plans where you can add on extras such as extra cancer care or outpatient treatment to suit your needs and budget. Decide why you need private medical insurance – to cover every eventuality or more specific medical conditions.
You can also cut the cost by restricting when you use the policy. Several insurers will lower your premium if you choose what's called a 'six-week option'. This means if the waiting time with the NHS is six weeks or under, you'll be treated with the NHS. If it's more you'll be eligible for private healthcare.
How to slash the cost of private health insurance
Cheapest doesn't necessarily mean best but you can cut the cost once you've decided what you want.
Step 1: Use comparison sites to benchmark a good price
The easiest place to find out roughly what you can get, and whether it is affordable, is to use a comparison website. It can be a really quick and easy way to check whether the company you like is too expensive, and what is out there.
Things to consider to cut the cost of premiums
Is an extensive hospital list worth it?
Most insurers will give you a choice of hospitals to go to but you can usually reduce your payments if you're willing to have a more limited choice of hospitals. An extensive hospital list may not always be worth it, especially if you have some good hospitals near you – so always check first.
Is it worth having add-ons?
Decide whether you need the all singing-and-dancing policy, or just want to ensure you are covered for the things you really need. Options can include improved levels of cover for cancer and mental health for example, so consider what you'd be happy to use the NHS for.
Should you choose a big excess?
Are you getting this to cover everything OR are you getting this only in case of a big medical issue such as a hip replacement? If the latter, look at pushing the excess up high to reduce your premium. For example, a 40-year-old's policy that's £1,520/year with no excess dropped to £1,080 with a £500/year excess.
The difference between 'full medical underwriting' and 'moratorium'
The full underwriting plan is where you disclose your full medical history from the outset, so you clearly know which medical conditions the provider will cover, or exclude. In some cases, the insurer may need to talk to your doctor to get further information.
The moratorium underwriting option is where you don't need to complete a health questionnaire at the time of purchase. This is usually cheaper, quicker and easier, especially if you have a clean bill of health.
However, claiming is usually slower as you'll often need to prove you haven't had the condition before if you claim within the first two years (or longer for some conditions).
Discounts for paying for a year upfront
Many insurers will give you discounts if you pay in one payment. For example, Axa PPP will give you 5-10% off and Saga* will give you a 7.5% discount if you pay for the whole year upfront. But only go for a policy if it works for you, no matter how good the discount is.
Aged 50+?
Big insurer Saga* is not on comparison sites and may not be mentioned by brokers (see below) as it usually only offers its products directly.
Step 2: Contact a broker for more options and specialist advice
If you're not sure which policy to get, or have conditions making it difficult to get the right policy, contact a broker for a thorough fact find. It does take a bit longer but they will be able to give you a much more bespoke quotation and clearly explain the exclusions connected to your policy.
Is there a fee?
Brokers get paid commission by the insurer, so if you are charged a fee (which must be disclosed upfront), do weigh up if that is the best or your only option.
Brokers are not only useful if you want advice on what policy to pick, but they often have connections with various insurers and might be able to offer you a deal.
How to find a broker
Your best option to find a broker is via the Association of Medical Insurers and Intermediaries (AMII), which is a trade association for independent medical insurance advisers and has a list of members to choose from.
Via the AMII, you can also ask an expert and find an expert to ask an adviser a question and get a free reply. This could be anything from a claims issue to a question about cover.
If you've had a positive experience with a broker, please let us know.
What are typical costs?
We got quotes from the big players in the market to see which came out top. To make it fair, all quotes had a zero excess (so you pay nothing towards a claim), unlimited outpatient care and full cancer treatment coverage.
Health insurance policies aren't easy to compare, so we're never going to be able to provide a like-for-like comparison. Some areas of coverage are standard with some providers, optional with others, while some have discount offers for the first year or perks.
For a healthy, non-smoking 35-year-old
Provider
Cost per year

£848

£922

£974

£1,014

£1,092

Correct as of July 2018.
For a healthy, non-smoking 70-year-old
Provider
Cost per year

£1,876

£2,424

£2,530

£3,063

£3,216

£3,336

Correct as of July 2018.
Q&A
What are the top treatments claimed for?

To give you an indication of the treatments private health insurance is used for, the greatest number of claims Bupa received in 2017 were as follows:

1. Musculoskeletal problems (eg, back or neck pain)
2. Digestive system conditions (eg, gastroenteritis, Crohn's disease, irritable bowel syndrome)
3. Eye and ear conditions (eg, labyrinthitis – an inner ear imbalance)
4. Cancer
5. Heart and circulatory diseases (eg, coronary heart disease, arrhythmia – an abnormal heart rhythm)

How do I pay for treatment?

How you pay depends on your insurer, but most have similar processes. First you'll need a referral from your GP for the treatment. Then check with your insurer to register the claim and make sure you're covered for it.

You'll need to give details such as membership number, the date of the treatment, details of the procedure and the charge for each service and the total of all charges.

Your GP will need to refer you to a hospital from a chosen list approved by the insurer, and throughout the process you need to keep your insurer up to date.

Will a policy include my children and partner as well?

Family policies are available. You can also buy an individual child's plan, although these are less common.

Policies for children are designed to cover short-term conditions, in the same way that adult plans are, although some policies won't protect children for certain conditions or will only cover them for inpatient and outpatient hospital treatment – so always check the policy before you buy.

Make sure you know what your family's needs are, then make sure the policy matches up. And remember – as most children's treatments are free on the NHS, the amount you can claim for is limited.

Also be aware that some hospitals won't admit children, so before you buy, check the hospitals allowed in the policy will treat your children.

Can I choose my own consultant?

Insurers will pay in full, or up to the policy limit, for any consultations – but only if the consultant is on their approved list.

If you do choose to have a consultation with a specialist or other practitioner who is not on an approved list, the insurer may not reimburse you the costs or will only pay up to the limits it would usually pay. This could leave you with a shortfall that the policy does not cover.

What is a chronic condition?

Chronic conditions, such as arthritis and asthma, aren't covered by private medical insurance. These are generally defined as something that:

Needs ongoing or long-term monitoring through consultations, examinations, check-ups and/or tests
Needs ongoing or long-term control or relief of symptoms
Requires your rehabilitation or for you to be specially trained to cope with it
Continues indefinitely
Has no known cure
Comes back or is likely to come back

What about a no-claims bonus?

The point of buying health insurance is to make a claim when you need it. But you can keep future premiums down with some providers if you don't make a claim. For example, VitalityHealth gives a no-claims discount of up to 65% a year.

What to do if things go wrong with your insurer

If your health insurance company rejects your claim and you think it has done so wrongly, don't take it lying down. First complain to it directly, then if you don't get a response within eight weeks, complain to the free Financial Ombudsman.

The ombudsman is an independent adjudicator that will make the final decision on a claim if you're at loggerheads with your insurer. For more on how to make a complaint, read our Financial Rights guide.

Free tool if you're having a problem

This tool helps you draft your complaint and manage it too. It's totally free, and offered by a firm called Resolver which we like so much we work with to help people get complaints justice.

If the complaint isn't resolved, Resolver will automatically escalate it to the free Financial Ombudsman Service.