If you click a link with an * to go through to a provider, we may get paid. This usually only happens if you get a product from it. This is what funds our team of journalists, and keeps us free to use. Yet there are two crucial things you need to know about this.
This never impacts our editorial recommendations – if it's in, it's in there because we independently rate it best.
You'll always get as good a deal (or better) than if you went direct.
For a more detailed explanation see How MSE is financed.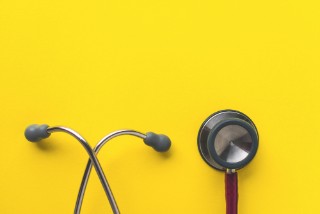 Private health insurance
What it is, how it works and where to buy
The NHS provides comprehensive treatment to anyone, regardless of their ability to pay. Yet if you want to opt for private care, it can be costly, so that's where health insurance comes in. It covers planned consultations, treatments and operations – be it hips, cataracts or ears. Yet it's a lifestyle choice, and it ain't cheap. This guide explains how it works, what to watch out for and how to keep costs as low as possible.
1-min read on finding private health insurance
Many can save £100s by comparing policies to find the cheapest one. Here's a quick lowdown if you know what you're doing and just want to find a cheap policy (alternatively, for more help, read our full guide below).
1. Use comparison sites to benchmark prices, if you know what you want (and don't need advice). You'll get multiple quotes from one form, but you'll need to compare the cover yourself to find the best policy for you (and do note that existing medical conditions WON'T be covered).
We'd suggest checking both comparison sites if you've time:
ActiveQuote (the link takes you to details of its £110 cashback offer)
Assured Futures (the link takes you to details of its £90 cashback offer)
2. If you need specialist advice, for example, you have complicated medical conditions, a broker can recommend a policy. This usually takes longer, but should return a much more bespoke quote. Some (not all) brokers charge a fee, but this must be disclosed upfront. You can find a broker via the trade body AMII.

For all the latest deals, guides and loopholes simply sign up today – it's spam-free!
What is private health insurance?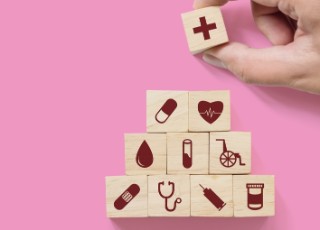 Put simply, private health insurance – or private medical insurance (PMI) – is a policy that covers the cost of private medical care should you become unwell. It works alongside the NHS, and often gives you access to shorter wait times, a choice of location, and treatments only offered privately.
You pay a monthly sum to the insurer, then it pays for certain private treatment you may need during the policy, such as consultations or surgery.
What does and doesn't it cover?
Health insurance is designed to cover you for non-routine tests and treatment for acute conditions. These are those that are serious but curable and usually short-lived, which start after your policy begins.
Therefore many chronic conditions (often incurable, long-term issues such as arthritis or asthma), as well as those that exist before you take out a policy, are excluded as standard.
The exact range of medical treatments covered will vary by policy and price, though here are some examples:

Tests or surgery as an inpatient (where you need to stay in hospital)

Hospital accommodation and nursing care

Consultations, tests and therapy as an outpatient (no stay required)
Medicine or drugs not available on the NHS
Basic plans usually cover essential treatments, whereas comprehensive cover can also include specialist therapies or medicines.

Typical conditions that are covered include musculoskeletal problems (for example, short-term back pain), digestive system conditions (such as gastroenteritis), heart and circulatory diseases (for example, coronary heart disease) and eye and ear conditions (such as an inner ear infection).
If your tests lead to a diagnosis of a chronic condition, the initial tests are usually covered, but the long-term treatment isn't. For example, if you developed symptoms of diabetes and your GP referred you to a specialist to diagnose the issue, your policy should cover this. However, if you are then diagnosed with diabetes, any treatment, medication or check-ups would no longer be covered, and would instead pass to the NHS.
It's different from a critical illness insurance policy. Private health insurance pays for medical treatment to get you better, while critical illness pays out a lump sum to help offset any loss in income. A critical illness could be defined differently by each policy, but could include Alzheimer's or presenile dementia, cardiac arrest, deafness, loss of speech, paralysis of a limb, stroke or brain injury.
Should I get health insurance?
Any policy is optional, so you'll need to weigh up whether the monthly cost is worth it for you. But here are some key points to consider: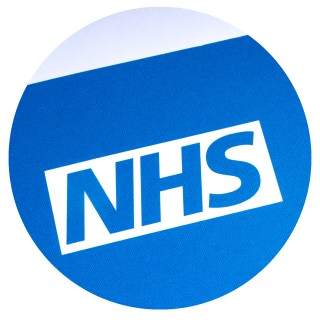 The NHS may be sufficient for your needs. Even with private health insurance, you'll still use the NHS for services such as your GP or A&E. Equally, if you get a serious illness, you won't necessarily receive treatment more quickly by being covered by a health insurance policy than you would under the NHS.

For less serious cases, the benefits of a policy can include being referred to a specialist for treatment, as you may have a wider choice of times or locations by going private, over sticking with the NHS. So paying for healthcare could be considered a luxury.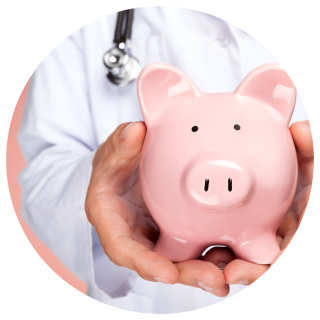 Consider self-insuring. You don't need insurance to go private – you could opt to pick up any bill yourself. Rather than paying a monthly premium to an insurer, instead pay that amount into a top savings account. If you need treatment, you can dip into your 'insurance fund'. Plus you'll keep the cash if you don't claim.

However, be aware that it'll take time to build up cash and the treatment for certain conditions can be expensive. For example, carpal tunnel release on one wrist is often about £2,000, cataract surgery on one eye around £3,000, but a hip or knee replacement starts around £10,000. So a combination of treatments could potentially run into £100,000s.

You could combine self-insuring with a private medical insurance (PMI) policy with a high excess. That way you pay less for the policy, and pay for cheaper expenses yourself, yet you're covered for the more expensive procedures, such as major surgery. Read more on how PMI excesses work.
Check if you're already covered by your employer (though there is a problem here). If you or a partner is employed, it's always worth checking if your employer(s) offer individual or family private health insurance. This can sometimes be a no-cost standard benefit (though you may pay tax on it) or an option you can choose to pay for, often via your payslip.

Firms' bulk-buying power often means they can negotiate big discounts, so find out the cost and cover, then compare it with the cheapest plans that match your needs.

There is a 'but' though... If you need treatment, claim, and then later decide to leave your employer, will you be able to continue your membership with the healthcare firm on the same terms? If not, you may then be stuck without being able to get a new insurer to cover an existing condition (or need to pay huge premiums every month to keep it covered).
Health insurance need-to-knows
If you think private health insurance is right for you, here are our six need-to-knows to understand before opting for a new policy.

Many providers sell cheap, basic plans that you can add extras to, such as extra cancer care or outpatient treatment, to suit your needs and budget. Decide why you need private medical insurance – to cover every eventuality or more specific medical conditions.

You can also cut the cost by restricting when you use the policy. Several insurers will lower your premium if you choose what's called a 'six-week option'. This means if the waiting time with the NHS is six weeks or under, you'll be treated with the NHS. If it's more, you'll qualify for private healthcare.

You can extend your policy to cover your family



Family policies are available, as are individual child plans, though these are less common.

Policies for children are designed to cover short-term conditions, in the same way that adult plans are. Although some policies won't protect children for certain conditions or will only cover them for inpatient and outpatient hospital treatment – so always check the policy before you buy.

Make sure you know what your family's needs are, then make sure the policy matches up. And remember – as most children's treatments are free on the NHS, the amount you can claim for is limited.

Also be aware that some private hospitals may not be set up to accommodate children, so before you buy, check the insurer's list of hospitals to see if children are allowed, and that they're local.

As with most insurances, you usually have to pay an excess, which is an amount towards the claim. The larger the excess, the cheaper the premium, and it has a huge impact on cost. For example, a £1,000/year policy with no excess dropped to £720/year with a £500 excess.

So consider what you'd be claiming for. Are you getting insurance to cover everything OR are you getting it only in case of a big medical issue such as a hip replacement? If the latter, look at pushing the excess up high to reduce your premium.

One strategy some consider is to combine a policy with a high excess (£1,000+) with self-insuring – where you put cash in savings to use for basic private treatments but also have the ability to claim for expensive treatment.

Once you've decided on your approach, you'll then usually need to select the frequency of paying the excess – which differs from many other forms of insurance. The options are:


Each time you make a claim. Here, you pay an excess for each new claim – so if you have a policy excess of £200 and you have to make two claims, the excess is £400.


Only on your first claim. If you've a £200 excess on the policy, and needed to make two claims in the insurance year (the 12 months from policy start date), you will only pay the £200 excess on your first claim. However, your premium would likely be more expensive and not every insurer offers this option. Also, if the claim (in other words, the treatment) continues into the next year, you'll need to pay the excess again.


You pay a percentage of the claim, but no excess. Insurer WPA offers 'shared responsibility' on its Premier and Elite plans, which means you'll pay 25% of any claim up to an agreed annual limit, rather than a fixed amount per claim.

If you go for this option make sure you have enough money set aside to pay for any claims you'll need to make.

In addition to excluding existing or chronic conditions (such as arthritis or asthma), there will usually be other exclusions or situations where you'll be unable to claim. These include cosmetic treatment, pregnancy, dental, self-inflicted injuries, or those suffered doing dangerous pastimes (such as skydiving).

Always check your policy carefully to avoid any nasty surprises if you were to make a claim.

Your choice of location and practitioner could still be restricted

Your policy will contain a list of hospitals you can attend, but extended choice can be costly. When you buy your policy, you'll typically choose a list of hospitals where you can be treated. The broader selection of hospitals you choose, the higher your premium will be. An extensive hospital list may not always be worth it, especially if you have some good hospitals near you – so always check first.


Treatment must be approved by the insurer. Insurers will pay in full, or up to the policy limit, for any consultations – but only if the consultant is on their approved list.

If you do choose to have a consultation with a specialist or other practitioner who is not on an approved list, the insurer may not reimburse you the costs or will only pay up to the limits it would usually pay. This could leave you with a shortfall which the policy does not cover.

Always check with your insurer, but here's a typical claims process as a rough guide:

a) Be referred from your GP for the treatment first.

b) Registering the claim with your insurer: you'll need to give details such as membership number, date of treatment, details of the procedure, the charge for each service and the total of all charges.

c) Your insurer will check if you're covered.

d) Your GP will then need to refer you to a hospital from a chosen list approved by the insurer, and you'll need to update the insurer throughout the process.


You'll be able to choose between getting 'full medical underwriting' or 'moratorium underwriting'. This is the difference:


If you have to disclose your full medical history at the start. This is a full underwriting plan, so you clearly know which medical conditions the provider will cover, or exclude. In some cases, the insurer may need to talk to your doctor to get further information, so this could mean it takes longer to get cover. However, any future claims shouldn't then require proof, so may be processed quicker.


If there's no health questionnaire. This is a 'moratorium underwriting' option which is usually cheaper, quicker and easier at the start, especially if you have a clean bill of health. But claiming is usually slower as you'll often need to prove you haven't had the condition before, if you claim within the first two years (or longer for some conditions).

As private medical insurance prices have been walked up each year (rising year-after-year so before you know it they're far more than when you started), a comparison can often reveal huge savings. Great, if you've never claimed.

Yet if you have had treatments on the policy in recent years, and the issue reoccurs within two to seven years (varies by policy), a new one may exclude that as an existing condition. If that's an issue, you may essentially be locked in to your current provider.

Then the best route is to haggle with your existing provider at renewal seeing if it will price-match the cheapest found.
How to buy private health insurance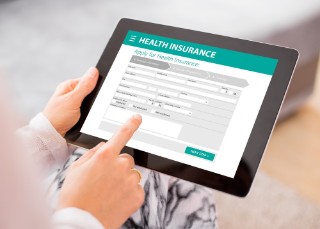 With any insurance, the most important factor is ensuring it is fit for purpose and meets your needs. Any like-for-like comparison is tricky for health insurance policies, as there are so many variables. Some policies may include cover as standard, whereas on others it's an optional extra.
You should always get quotes from a number of providers as prices can vary. We ran quotes from the biggest players in the market, based on a zero excess (so you'd pay nothing towards a claim), unlimited outpatient care and full cancer treatment coverage to show how much costs can differ:
A healthy, non-smoking 35-year-old. Prices ranged from £688/year to £935/year.

A healthy, non-smoking 70-year-old. Prices ranged from £2,238/year to £2,834/year.
If you can afford to, it's usually cheapest to pay upfront for your annual policy as insurers often provide discounts. Though always remember to go for a policy that works for you, no matter how good the discount is.
Here are two steps to help you find the best policy for you, and at the cheapest price.

While big-name comparison sites offer private medical insurance comparisons, actually they're mostly just 'white labels' of two specialist comparisons (in other words, while they may be branded Gocompare or MoneySupermarket, under the bonnet the engine providing the comparison is one of the two below).

So we've gone direct to the specialists, and blagged extra discounts. The two sites have 10 policies in common, while the others differ. Yet as they can also have their own special prices (as long as they're not more than going direct to the insurer), do check both if you have time.
Site
Insurers it compares, and details of special offers

ActiveQuote*


Get up to £110 in Amazon vouchers if buying a policy from one of the 12 providers it compares. Via our links*, buy a policy that starts before 11.59pm on 30 April and you're emailed one of the following voucher amounts after six months of payments:


- £50 if your policy costs £35 to £39.99/month
- £110 if your policy costs £40/month or more


ActiveQuote compares quotes from Aviva, Axa, Benenden, Bupa, The Exeter, Freedom, General and Medical, Health On Line, National Friendly, Now Health Insurance, Vitality and WPA.


Get £90 cashback for a new policy and compare quotes from large provider list. Assured Futures* compares a similar range of insurers to ActiveQuote above; Aviva, Axa, Bupa, Equipsme, The Exeter, Freedom, General and Medical, Health On Line, National Friendly, Saga, Vitality and WPA.

If you then go on to buy a new policy via our Assured Futures links*, and the cover starts by 11.59pm on 30 April, you'll get £90 cashback paid in to your account shortly after you've made 6 monthly payments.
Annoyance alert: Both comparisons want you to put your phone number in, and may try to contact you by phone or email to discuss your quote. There's no way to opt out. It would of course be terrible if you accidentally put in a non-working phone number.
Under 40, healthy and exercise a lot? Factor in Vitality's PMI perks (for example, £39 Apple Watch Series 8 or 50% off gyms)
Vitality's private medical insurance (PMI) policy is included in BOTH comparisons. Yet the perks it offers are so strong, they can skew what's best value, especially for the younger and healthier who'll therefore have lower quote levels.

It's got many different perks (we link so you can see them, but remember to buy via the comparisons above if you want the cashback/voucher offer). Though the standout is the Apple Watch Series 8, which normally costs £419. Vitality PMI members can get one by:
Paying £39 upfront.
Repaying the rest over three years at up to £9.50/month. You sign up to a credit agreement with a third-party lender. However, the amount you pay back each month depends on how many 'Activity Points' you earn.

At the top level (for example, 12,500 steps a day) you pay nothing each month as Vitality meets the whole cost – so it's equivalent to a £9.50/month gain. If you do less exercise, you'll pay more each month, up to the normal £9.50/month cost.
Therefore if you'll stick with Vitality for three years, do the exercise, and would've bought a watch anyway, factor this in as a cost reduction to see how it stacks up against the other comparison results. See more details on how the watch deal works – though remember to buy through the comparisons above if you want the cashback/voucher deal too.
If you leave Vitality's PMI scheme before the three years are up, your credit agreement continues as normal; you'll just be responsible for paying the full amount due each month.
Vitality also offers 50% off many Virgin Active, Nuffield Health and PureGym monthly gym fees, plus other retail discounts.
Check other perks too
There are often perks such as discounted gym membership. We've listed some examples below, but never choose a product based on freebies and sweeteners – make sure you get the coverage you need for a price you can afford.
Aviva's 'Healthier Solutions' insurance includes a scheme called 'My Health Counts'. This lets you save up to 15% on your renewal premium in the second year if you sign up, complete a health questionnaire and follow its recommended actions to improve your lifestyle. You'll also need to log back in to retake the questionnaire between six and nine months into your policy.


Bupa offers discounts on Fitbits, gym membership, English Heritage membership and relaxation remedies.
While we've included links here for you to find out more, it's always better for you to go via the comparison sites above, rather than applying direct, so you get the cashback or voucher too.

If you're not sure which policy to get, or have conditions making it difficult to find the right one, contact a broker for a more thorough search. It usually takes a bit longer but you should receive a much more bespoke quotation, with any exclusions clearly explained. Brokers often have connections with various insurers so may also be able to offer you a special deal.

To find a broker, use the AMII, a trade association for independent medical insurance advisers. It has a list of members to choose from.
Brokers can answer questions about cover, particular insurers' records, rules and more. Most are free to you, because they take commission from insurers if you get a policy. Though, of course, check how and if they'll charge before you get the advice.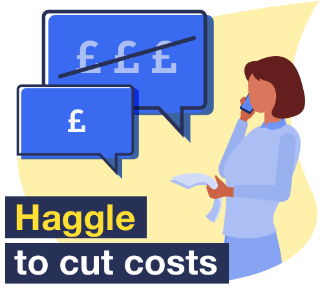 Health insurance premiums aren't fixed and the price will normally rise over time, usually annually (so before you know it they're far more than when you started). A comparison can therefore often reveal huge savings, which is great if you've never claimed.
Yet be careful if you've received treatment via your policy in recent years. Most providers won't accept you if you have 'pre-existing conditions', so to remain covered for a condition you have, it may be better to stick with your current insurer.
Haggle with your existing insurer
If you have existing conditions that wouldn't be covered by a new insurer, your best route is to haggle (though anyone can do this). Use the comparison sites above to find your cheapest price elsewhere, then give your existing insurer a call to see if it'll match it. This MoneySaver told us:

I saved £1,001 (35%) on a private health insurance renewal quote by haggling.
We've also heard providers may offer to switch you to another of their own brands at a much lower cost (do let us know if that happens).
Switch policy to cut the price
If your current insurer won't budge (and you're not worried about cover for any existing conditions) then politely tell it you want to leave. Then all you need to do is set up the new cover with the cheaper provider to cut your costs. The savings can be huge...
Was paying £175/month – got it down to £96/month by shopping around for the same level of cover.
How to complain about your insurance provider
The insurance industry doesn't always have the best reputation for customer service. Plus, while a provider may be good for some, it can be hell for others.

Common problems include claims either not being paid out on time or at all, unfair charges, or exclusions being hidden in small print.
It's always worth trying to call your provider first, but, if not, then you can use free complaints tool Resolver. It helps you manage your complaint, and if the company doesn't play ball, it also helps you escalate your complaint to the free Financial Ombudsman Service.
For all the latest deals, guides and loopholes simply sign up today – it's spam-free!
Have your say in our forum!