Cheap Private Health Insurance
How to slash the cost of getting treatment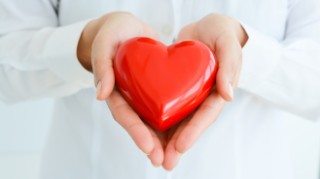 Private medical insurance is a luxury as the NHS provides comprehensive treatment to anyone, regardless of their ability to pay. This guide explains how it works and what to watch out for.
Get Our Free Money Tips Email!
For all the latest deals, guides and loopholes - join the 12m who get it. Don't miss out
What is private health insurance?
Health insurance, also known as private medical insurance (PMI), covers the cost of private medical treatment for acute conditions which are likely to respond quickly to treatment – musculoskeletal problems (eg, back pain) and digestive system conditions are the most claimed-for issues.
There are lots of different plans to choose from and while basic policies cover essential treatments, more comprehensive policies may include specialist therapies and medicines such as acupuncture or chiropody. In short:
You pay a monthly sum to the insurer and it pays for your treatments incl hospital care and surgery.
Healthcare cashback plans are totally different but you can have one of these and PMI, so don't feel you have to choose one or the other.

They cover regular, everyday treatments including a visit to the dentist or optician, as well as treatments such as physiotherapy and sometimes even massages.

Here you pay a monthly fee to an insurer and if you need to pay for NHS or private treatment, you pay upfront, and can claim some or all of the cash back depending on your policy, up to an annual maximum limit.

Whether one could work for you comes down to a simple equation: are you likely to get more cash back than you pay for your plan each year? If so, they can be a no-brainer.

For full details, read our Healthcare Cash Plans guide.

If you have a workplace scheme, and it is right for your needs, you are unlikely to need extra insurance.

Some employers may pay for health insurance for you and your whole family, although this is classed as a 'benefit in kind', so you'll pay tax on it.

But this can still be cheaper, even if you pay the whole lot yourself, because firms' bulk-buying power means they can negotiate big discounts. So find out the cost and compare it with the cheapest plans. If your employer doesn't have a scheme, your partner's company may allow you to join it.

They are very different. Private medical insurance pays for medical treatment you need for diseases, illnesses or injuries to get you better. Critical illness pays out a tax-free lump sum to help offset any loss in income due to serious illness. You'd usually need to select this as an add-on and pay extra.

A critical illness could be:

Alzheimer's or presenile dementia
Cardiac arrest
Deafness
Loss of speech
Paralysis of a limb
Stroke
Brain injury
Get Our Free Money Tips Email!
For all the latest deals, guides and loopholes - join the 12m who get it. Don't miss out
Private health insurance: Your nine need-to-knows
Health insurance covers the cost of private medical treatment and people who buy it typically do so because they receive faster consultations and private treatment – note that this can be in a private or NHS hospital.
Here are nine need-to-knows to help you decide if it's right for you and where to find the best cover at an affordable rate.
How to slash the cost of private health insurance
Cheapest doesn't necessarily mean best but you can cut the cost once you've decided what you want.
Step 1: Use comparison sites to benchmark a good price
The easiest place to find out roughly what you can get, and whether it is affordable, is to use a comparison website. It can be a really quick and easy way to check whether the company you like is too expensive, and what is out there.
Things to consider to cut the cost of premiums
Most insurers will give you a choice of hospitals to go to but you can usually reduce your payments if you're willing to have a more limited choice of hospitals. An extensive hospital list may not always be worth it, especially if you have some good hospitals near you – so always check first.

Decide whether you need the all singing-and-dancing policy, or just want to ensure you are covered for the things you really need. Options can include improved levels of cover for cancer and mental health for example, so consider what you'd be happy to use the NHS for.

Are you getting this to cover everything OR are you getting this only in case of a big medical issue such as a hip replacement? If the latter, look at pushing the excess up high to reduce your premium. For example, a 40-year-old's policy that's £1,520/year with no excess dropped to £1,080 with a £500/year excess.

The full underwriting plan is where you disclose your full medical history from the outset, so you clearly know which medical conditions the provider will cover, or exclude. In some cases, the insurer may need to talk to your doctor to get further information.

The moratorium underwriting option is where you don't need to complete a health questionnaire at the time of purchase. This is usually cheaper, quicker and easier, especially if you have a clean bill of health.

However, claiming is usually slower as you'll often need to prove you haven't had the condition before if you claim within the first two years (or longer for some conditions).
Wide choice of providers – at least 11
Boxes clearly display the cover you get
Option to select comprehensive, basic, mid-range or all covers
Another option with a panel of at least 11 insurers
Clear editing options if you want to increase the excess
If you provide your contact details, it will contact you
Searches at least 10 insurers
Automatically provides basic, medium and comprehensive quotes
Easy option to adjust the excess
Bit clunky getting a quotation
Aged 50+?
Big insurer Saga* is not on comparison sites and may not be mentioned by brokers (see below) as it usually only offers its products directly.
Step 2: Contact a broker for more options and specialist advice
If you're not sure which policy to get, or have conditions making it difficult to get the right policy, contact a broker for a thorough fact find. It does take a bit longer but they will be able to give you a much more bespoke quotation and clearly explain the exclusions connected to your policy.
Is there a fee?
Brokers get paid commission by the insurer, so if you are charged a fee (which must be disclosed upfront), do weigh up if that is the best or your only option.
Brokers are not only useful if you want advice on what policy to pick, but they often have connections with various insurers and might be able to offer you a deal.
How to find a broker
Your best option to find a broker is via the Association of Medical Insurers and Intermediaries (AMII), which is a trade association for independent medical insurance advisers and has a list of members to choose from.
Via the AMII, you can also ask an expert and find an expert to ask an adviser a question and get a free reply. This could be anything from a claims issue to a question about cover.
If you've had a positive experience with a broker, please let us know.
What are typical costs?
We got quotes from the big players in the market to see which came out top. To make it fair, all quotes had a zero excess (so you pay nothing towards a claim), unlimited outpatient care and full cancer treatment coverage.
Health insurance policies aren't easy to compare, so we're never going to be able to provide a like-for-like comparison. Some areas of coverage are standard with some providers, optional with others, while some have discount offers for the first year or perks.
PROVIDER

COST PER YEAR

£848

£922

£974

£1,014

£1,092

Correct as of July 2018.
PROVIDER

COST PER YEAR

£1,876

£2,424

£2,530

£3,063

£3,216

£3,336

Correct as of July 2018.
To give you an indication of the treatments private health insurance is used for, the greatest number of claims Bupa received in 2017 were as follows:

1. Musculoskeletal problems (eg, back or neck pain)
2. Digestive system conditions (eg, gastroenteritis, Crohn's disease, irritable bowel syndrome)
3. Eye and ear conditions (eg, labyrinthitis – an inner ear imbalance)
4. Cancer
5. Heart and circulatory diseases (eg, coronary heart disease, arrhythmia – an abnormal heart rhythm)

How you pay depends on your insurer, but most have similar processes. First you'll need a referral from your GP for the treatment. Then check with your insurer to register the claim and make sure you're covered for it.

You'll need to give details such as membership number, the date of the treatment, details of the procedure and the charge for each service and the total of all charges.

Your GP will need to refer you to a hospital from a chosen list approved by the insurer, and throughout the process you need to keep your insurer up to date.

Family policies are available. You can also buy an individual child's plan, although these are less common.

Policies for children are designed to cover short-term conditions, in the same way that adult plans are, although some policies won't protect children for certain conditions or will only cover them for inpatient and outpatient hospital treatment – so always check the policy before you buy.

Make sure you know what your family's needs are, then make sure the policy matches up. And remember – as most children's treatments are free on the NHS, the amount you can claim for is limited.

Also be aware that some hospitals won't admit children, so before you buy, check the hospitals allowed in the policy will treat your children.

Insurers will pay in full, or up to the policy limit, for any consultations – but only if the consultant is on their approved list.

If you do choose to have a consultation with a specialist or other practitioner who is not on an approved list, the insurer may not reimburse you the costs or will only pay up to the limits it would usually pay. This could leave you with a shortfall that the policy does not cover.

Chronic conditions, such as arthritis and asthma, aren't covered by private medical insurance. These are generally defined as something that:

Needs ongoing or long-term monitoring through consultations, examinations, check-ups and/or tests
Needs ongoing or long-term control or relief of symptoms
Requires your rehabilitation or for you to be specially trained to cope with it
Continues indefinitely
Has no known cure
Comes back or is likely to come back

The point of buying health insurance is to make a claim when you need it. But you can keep future premiums down with some providers if you don't make a claim. For example, VitalityHealth gives a no-claims discount of up to 65% a year.
What to do if things go wrong with your insurer
If your health insurance company rejects your claim and you think it has done so wrongly, don't take it lying down. First complain to it directly, then if you don't get a response within eight weeks, complain to the free Financial Ombudsman.

The ombudsman is an independent adjudicator that will make the final decision on a claim if you're at loggerheads with your insurer. For more on how to make a complaint, read our Financial Rights guide.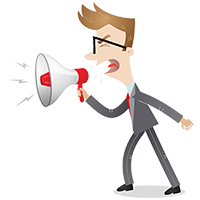 Free tool if you're having a problem
This tool helps you draft your complaint and manage it too.

It's totally free, and offered by a firm called Resolver which we like so much we work with to help people get complaints justice.
Get Our Free Money Tips Email!
For all the latest deals, guides and loopholes - join the 12m who get it. Don't miss out
Join the MSE Forum Discussion