18 Easyjet tricks
How to manipulate the budget behemoth
Get Our Free Money Tips Email!
For all the latest deals, guides and loopholes - join the 12m who get it. Don't miss out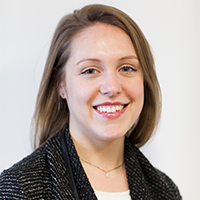 Sally | Edited by Guy
Updated May 2018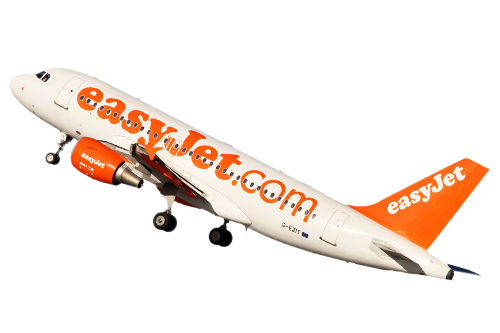 Easyjet is one of the UK's biggest airlines – and if you know what you're doing, its booking complexity means there are a host of clever tricks to help bring down costs.
Always compare against the best alternatives using our Cheap Flights guide, and also see our Ryanair Tips guide for more budget flight MoneySaving – but if you're looking to bag a bargain flight with the orange-loving airline, read on.
18 tricks to cut Easyjet costs, including...
Beat the school hols price hike with the 'book the wrong date' trick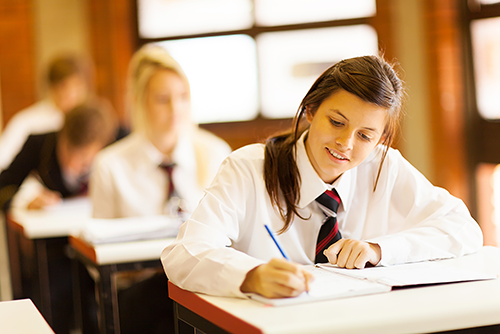 No matter which airline you fly with, prices fluctuate wildly according to demand – especially during the school holidays. Yet with Easyjet, we've found a clever way to battle price hikes. Its 'Flexifares' let you switch dates by a few weeks without paying extra. It works at any time of year – but it's particularly useful when prices really take off.
The idea is to book a Flexifare on the same route at a less busy time when flights are cheaper. Do note that restrictions mean you can only move the phantom ticket one week earlier or three weeks later, so you can't just book any old date.
You'll usually pay more than a standard flight for a Flexifare ticket, but as you'll get the flexibility to switch dates, so long as it's cheaper than the cost of a peak time standard ticket you win. Plus as an added bonus you'll also get speedy boarding, an Up Front seat, up to £7 to spend on onboard food and drinks and one piece of hold luggage (max 20kg) free per person.
Provided there's capacity, 24 hours after booking you can switch to the dates you originally wanted at no extra charge, possibly saving you £100s. (It's worth noting Flexifares aren't available on every flight and are only available 120 days in advance.)
MSE Steve saved a cool £431 on flights to Sardinia (read his blog here):
We had to go away in the last week of May – prices were through the roof because it was half-term. Flights for the family, travelling at the weekend with luggage, cost £836 all-in. But booking flexi-flights two weeks earlier cost just £405. After a nervous 24-hour wait we switched them to the weekend we wanted.
Forumite Green1960 used the trick on flights to Lanzarote:
When we went on the Easyjet website the flights were over £1,500 including bags. We then booked the flexi-flights, which were £848 – a saving of £700. A bit nerve-wracking for the 24 hours, but we know it works.
It's worth noting since we first revealed this trick, some forumites who've tried it have found Flexifare tickets on their route have come up too expensive too make it work. Let us know if you've had success on the Easyjet tricks forum thread.
How to do it: full step-by-step help
It's not guaranteed but follow our steps to see if it works for you.
Step 1: Check at least 20 seats are available on the date you want to fly. This trick is a bit of a gamble – because you have to wait before switching your flights, there's always a risk the seats you want could be snapped up in the meantime and that you could be left with a ticket for the wrong dates.

Our suggestion is that you go through the process to book standard tickets for a large party on the dates you actually want to fly but don't actually go through with the purchase. If you can still get a quote for, say, 20 seats (or 10 seats if you're using the app), chances are there'll still be room once you switch flights. The fewer seats there are left, the more of a gamble you're taking.

Step 2: Book a cheaper Flexifare on an alternate date. Find and book a 'Flexifare ticket' on the same route, no more than three weeks before or one week after you want to fly. As a bonus, these tickets also include perks such as speedy boarding and a piece of hold luggage.

Step 3: Watch and wait. This is the nerve-wracking bit. You'll need to wait at least 24 hours until you switch your Flexifare tickets to the dates you want. You'll be able to move each ticket by up to one week back or three weeks forward if there's space on a flight. You can change the dates as many times as you like – if there's availability.

Step 4: Switch your flights as soon as you can. As soon as the 24 hours are up, log on to the Easyjet website, check the dates you're after are still available and switch your flights.
Boost your hand luggage allowance using a duty-free carrier bag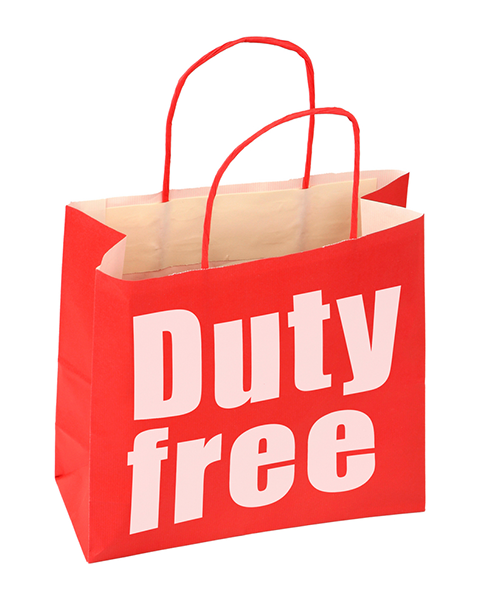 Easyjet normally has a strict hand luggage limit of just one item – so you can only take one small suitcase or handbag, laptop bag etc. It's a far stricter policy than some of its rivals (even Ryanair).
However, there is a loophole to get a second bag on, and it lies in duty-free, post-security shopping. In addition to your standard hand luggage allowance Easyjet allows you to take one duty-free bag on board (see its full baggage policy).
Now it's worth noting that officially Easyjet says this must be "one standard-size bag of duty-free goods from the departure lounge in the airport" – and of course, we're not suggesting you purchase unnecessarily.
But if you do have a carrier bag from duty-free, it'll give you some room for manoeuvre when you walk through the departure gate. Some flyers report they've been able to stuff the odd item which won't fit in their hand luggage into it, or even a handbag – others say they've successfully boarded with a carrier bag they brought with them specially.
Take squishable hand luggage – it can defy size limit restrictions

Like most airlines, Easyjet has specific hand luggage size restrictions – but while size matters, the type of bag you take can make a big difference too.
Holdalls can carry all you need, and are likely to fit into the overhead lockers even when they're mostly full of hard–sided wheelie cases. Plus you're more likely to be able to cram one into the bins all hand luggage must fit into if asked to prove it's the right size.
It's also possible that staff may let a holdall through even if it's slightly bigger than the rules for cabin luggage allow.
Get Martin's Free Money Tips Email
For the latest on Easyjet tricks, join the 12m who get the weekly email.
When to book the cheapest Easyjet seats
Easyjet's prices are fluid and move based on demand for any particular flight. When they're released, they're usually priced cheaply, but this can change quickly depending on how many people are booking. So if you can pounce when they're launched, you're often getting the very cheapest deal.
When does it launch tickets?
They're released in several tranches throughout the year. Easyjet's prices are based on demand, so be ready to buy when it launches a new wave of tickets and you're likely to get a good deal.
The most recent seat release was on Thursday 26 April, for tickets from 4 Feb 2019 to 24 March 2019. There was also a release on Thursday 12 April, for tickets from 28 October 2018 to 3 Feb 2019.
Lots of MoneySavers managed to find bargains on recent seat release days, eg:
2 of us are visiting family in Germany during December. £150 including luggage! We spent that each last year 😱

— Wade Urry (@iWader) 13 April 2018
2 return flights to Reykjavik in December for £110 👏👏👏👏

— Mark (@WhiskyOneIce) April 12, 2018
Flights booked for Christmas for my little family of 3 at 6am this morning ! Just checked and they have already gone up by £150! Thank you!

— katka c (@katerinecka) April 12, 2018
If you've managed to bag cheap seats just after a release, tell us in the forum.
Will I definitely get the cheapest tickets as soon as they're released?
There's no way to know that. If there's no demand for a flight, prices could come down. Plus Easyjet does occasionally run flight sales, and there's also the chance it changes its pricing policy.
But in the past, booking on seat-release day has worked well – and booking in the days after has normally ensured a decent price too. Only book if it feels right and always do a flight comparison to see if other airlines can beat it.
Easyjet's ticket release calendar
Here's a quick summary of which tickets are being released when:
| Travel period | Tickets go on sale |
| --- | --- |
| Up to 24 March 2019 | Already on sale |
| 25 March - 22 June 2019 | October 2018 |
To make sure you don't miss out, if you 'like' Easyjet's Facebook page it'll give you a heads-up a few days before new seats are released. You can also sign up to Easyjet's email to get an alert on the day (ensure you don't opt out of receiving special offers and promotions otherwise you won't get email alerts).
Easyjet's axed its free refund trick for most - but Easyjet scheme members can still use it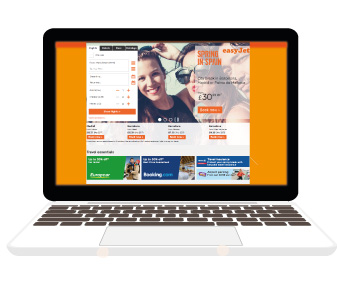 Easyjet's price promise guarantees that if you do find the same flight for less after booking, you'll get the difference back as a credit voucher, which you have to use within six months. You'll need to have booked direct though, and you won't get the difference back if the lower price you've found is a sale price.
Until February 2017 this refund trick was open to all, and it's been a favourite of MoneySavers over the past few years. But Easyjet now only offers this if you're a member of – or join – Easyjet Plus or Flight Club.
With Easyjet Plus, only individual members are covered by the price promise – with Flight Club, everyone on the booking is eligible. You can also do the trick if you join Easyjet Plus or Flight Club AFTER booking your flight.

What are Easyjet Plus and Flight Club?

Easyjet Plus membership costs £199/year per person and gives you allocated seating, speedy boarding, an additional small cabin bag and dedicated bag-drop desks, as well as the price promise. Easyjet's Flight Club is an invite-only scheme aimed at frequent flyers who take about 20 flights a year – members get fee-free flight changes and free name changes.
See the Easyjet axing free refund trick MSE News story for more info.
How to check if the price has dropped and make a claim
Step 1. Check if the price has dropped. Compare the price Easyjet's website lists with what you paid. If it's cheaper, and there isn't a sale on, you should be able to claim the difference. Don't forget the final price you paid may include extras such as baggage and seat selection, so factor that in.

Step 2. Call to claim your voucher. Have your booking reference and flight details to hand, then call Easyjet customer service on 0330 365 5000 (as it's an 03 number, the call will be part of your minutes allowance or cost no more than a standard number). You have to call – you can't claim by email or letter.

Step 3. Use your credit voucher within six months, by phone only. The difference in price will be emailed to you as an Easyjet credit voucher, usually immediately. If you don't get it, check your spam folder. You'll then have six months to use it on any Easyjet flight – you'll have to call when booking but Easyjet says you'll always pay the price it quotes online.
Quick question
Does this trick work on other airlines?
Unfortunately it seems to be limited to Easyjet – we checked other popular airlines (British Airways, Flybe, Jet2, Ryanair, Thomas Cook Airlines, Thomson and Virgin) and couldn't find any that offer the same.
However, British Airways, Ryanair and Virgin will refund the difference if you find the same flight cheaper with another firm, eg, a travel agent, as long as you booked direct in the first place.
Going with a family, couple or group? Book in one go to avoid multiple admin fees
Easyjet charges a one-off £15 admin fee on every booking, regardless of how many people are flying. So an easy way to avoid paying it multiple times is to pay for all flights in one go, assuming you've got the room on your card to do it.

The only problem you may face is keeping track of who owes what and ensuring everyone pays you back, if they need to.
Check in 30 days in advance for a better seat on your flight – at NO extra cost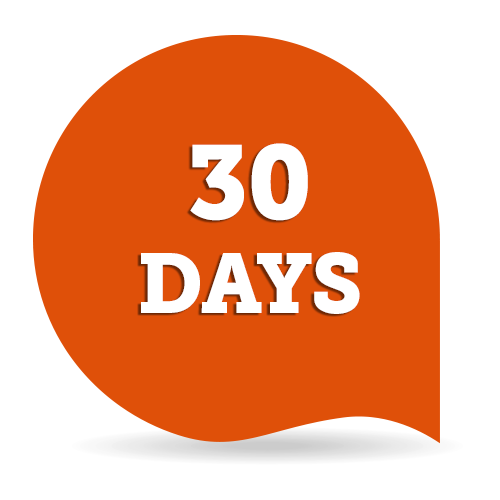 Unlike other airlines, Easyjet lets you check in and allocates you a seat 30 days before you fly, free. You'll have to pay if you want a specific seat, but the earlier you check in, the more likely it is that you get allocated a better seat.
If you don't want to take the risk and would prefer to reserve a seat when you book, Easyjet charges anything from £1.99 for a basic seat on a short flight to £29.99 to stretch out in the front row on a longer trip (for a list of costs, see Easyjet's fees and charges).
Whether you pay or just check-in for free 30 days ahead, don't leave it until the last minute. Many seats will already have been snapped up and there's a greater chance you'll be sat away from your family, partner or friends.
The best bet is to check in online (and secure your seats) as early as possible.
Travelling with kids? You DON'T have to pay extra to sit near them
Some budget airlines charge a 'family tax', whereby parents have to fork out extra for seat allocations simply to guarantee they can sit next to their children. We're campaigning for this to change – see the MSE calls for airlines to scrap 'family tax' MSE News story for more.
Easyjet however doesn't charge parents extra. It says it will seat parents next to children even if they don't pay to reserve a seat, although there's no such guarantee for other passengers travelling in groups.
For other airlines' policies, and more tips on how to beat the seat allocation charge rip-off, see our Airline Seating guide.
Trick to check in luggage for free
If you'd prefer not to lug heavy luggage or want the convenience of putting your bags in the hold without paying the standard fee of up to £47, there's a clever way to get hand luggage-sized bags checked in for free.
Overhead lockers get full quickly on busy flights so staff often ask for volunteers to check in their hand luggage. So ask if it's an option at the gate (or even check-in), and you may be able to stow your gear in the hold free of charge.
If you do this, remember to pack a small bag within the luggage you hope to check in, so if you're successful you can whip it out and use it to carry your actual hand luggage. And remember you won't be able to pack lots of liquids, as you may have to take the bag through security as if it was hand luggage (or even take it onto the plane – this trick doesn't always work).

What size of bag can I take?
Easyjet's cabin luggage maximum is 56 x 45 x 25cm, including wheels, handles etc. If you're hoping to get it checked in free, ensure it's no bigger than this otherwise they could still charge you.
It's worth remembering too than on Easyjet there's no weight limit for hand luggage (see more below). So a good option if you're weighed down is to put the heavier stuff in your hand luggage, then try and get it checked in for free so you don't have to haul it around.
Avoid sky-high food prices – pack a mile-high picnic instead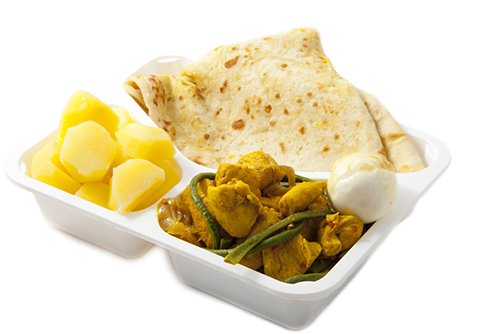 It's a little known fact than mid-air picnics are perfectly within the rules – it's only liquids over 100ml that are banned for security reasons.
Protect your pennies and plan ahead – stocking up on snacks could save a fortune compared to flight prices, and even prices in the shops after security. For instance, when we checked, an Easyjet ham and cheese sandwich cost £4.50. Even at inflated airport prices, a Boots Meal Deal is around £4, and it comes with a drink and a snack as well.
Easyjet may call its in-flight food a 'bistro' to make it sound fancy-schmancy, but according to those at MSE Towers who've sampled it... well, let's just say it isn't going to win Masterchef. So bringing your own food may mean you win on taste as well as price.
And the food doesn't have to be boring, either. Why not make it part of the holiday and theme it around where you're going – chorizo and olives for Spain, cold pizza for Italy, sausages and sauerkraut for Germany? Check out the forum for a host of ideas – plus if you've a good one, join the discussion and add your own.
Get Martin's Free Money Tips Email
For the latest on Easyjet tricks, join the 12m who get the weekly email.
Board earlier to ensure you and your luggage stick together
Yes, it really is worth getting in the queue as soon as you can.
As with most airlines – and those that fly short-haul in particular – storage space in Easyjet cabins is at a premium. If you board late, there is a chance the overhead lockers near you may be full, meaning you may be forced to put your bag at the other end of the plane.
So to avoid negotiating the scrum to collect it once you've landed, or annoying other passengers if you need something from it during the flight, get to the gate and queue early.
Pay the right way for extra protection
The safest way to pay for flights over £100 is on a credit card (fully repaid so there's no interest) – then you get Section 75 protection. This means the card company's jointly liable if anything goes wrong. But with flights, it's not quite as straightforward as this.
Under Section 75 each flight counts as a transaction. So if you book a return where each leg is £50, even though the total is £100, you're not covered. Each individual single flight would need to be £100 or more to get the extra protection.
Since all card charges were banned in January 2018, there's no extra cost to pay by credit card.
Debit card payments get some protection too
If you're paying by debit card, there's also some protection that means you may be able to get your money back if something goes wrong – though it's not as powerful as Section 75.
It's called 'chargeback', and applies to most debit and charge cards, as well as Visa, Mastercard and Amex credit cards – though it isn't a legal requirement. See the Chargeback guide for more info.
Avoid expensive Easyjet extras such as car hire, hotels and travel insurance – always check prices independently
Once you've chosen your flight, Easyjet will try to bombard you with extras such as hotels, car hire and travel insurance.
While all can be useful or important, don't fall for the flashy graphics, and always check prices elsewhere before booking.
Take travel insurance. Buying it via airlines or holiday agents/brokers is usually far costlier than doing a comparison and finding your own policy (see Travel Insurance for full help finding one).
When we looked, Easyjet was offering single trip insurance on a trip to Tenerife for £18.80 per person – for single trip bought separately, prices start at around £5 for an individual Europe policy.
For our top tips to cutting costs, check our Cheap Travel Insurance, Cheap Hotels and Cheap Car Hire guides.
There's no weight limit for hand-luggage – pack right, and you might be able to take more than you think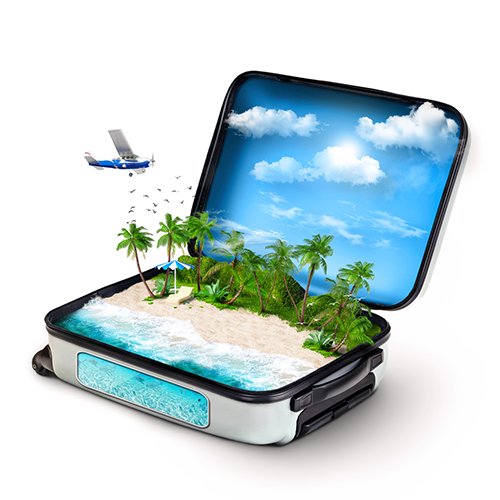 Like other budget airlines, Easyjet is pretty strict with its hand luggage policy in terms of the size of your bag – its maximum allowed bag is no more than 56 x 45 x 25cm. But crucially there's no weight limit. As long as you can carry and stow it, you're good to go – far better than the likes of Thomas Cook, which restricts hand luggage to a measly 6kg.
You do still have to contend with (what some may consider) a small bag but you may be able to squeeze in more than you think. Here are some general packing tips – if you've got more you'd like to share, let us know in the forum.
Stick to carry-on rules
You must carry liquids and gels in individual, 100ml-maximum containers. All containers must be in one transparent, 20cm x 20cm, resealable bag.
You're allowed to carry more than one 100ml container, so you could, say, decant sunscreen into two 100ml bottles. See the Government's full regulations.
Don't buy posh travel-size toiletries
Travel-size lotions and potions can be hugely pricey. So grab small transparent empty bottles, wash and dry them carefully, and fill 'em up from your everyday toiletries. Complimentary mini-toiletry bottles from previous hotel stays are perfect.
Buy cheap, lightweight cases
Don't be fancy – you can get cheap ones for around £10 and it's more than likely to fall within Easyjet's size restrictions (most are built to cover budget airlines these days).
Take a soft case
You can usually stuff more into these than hard cases, as they have a little more give. They're also lighter to begin with even before you've packed, so can be easy to get in and out of the cabin lockers.
Take travel laundry wash
This means you'll be able to take a small capsule wardrobe and wash as you go. Plus you won't have to pay for a laundry service.
Leave space for your return
Many people jet home from a holiday with more than they took. If that's you, ensure you leave space in your luggage for some miniature clogs or an "I heart Rome" mug.
Watch MSE Rose packing like a pro
To really push hand luggage packing to the max, watch this top packing tips video from former MSE team member Rose, who is now studying for a PhD (though we don't think it's in luggage packing). She has tons of experience flying on budget airlines and there's nothing like a visual demonstration to help you master the art too.
Top packing tips for flying hand-luggage only
With MSE Rose – filmed on 23 July 2013
Get an extra piece of cabin luggage AND extra legroom from £9ish each way
If your luggage won't fit into your cabin bag but you don't have a huge amount extra to bring, you can get an extra cabin bag from as little as £8.99 each way – and some extra room to stretch your legs into the bargain.
Easyjet charges £8.99-£29.99 to check an extra bag of up to 15kg (it's £13.99-£33.99 online to check a larger bag up to 23kg, and more at the airport).
Yet if you book an extra legroom seat, you're entitled to take an extra bag in the cabin (maximum size 45 x 36 x 20cm – the usual Easyjet small cabin bag restriction). It works the same if you book an upfront seat – those in the first three rows of the plane – too.
Prices for extra legroom and upfront seats range from £8.99 to £29.99 each way - the same as just checking a small extra bag - meaning you can get both an additional bag and a premium seat for the price of one.
Always decide how much luggage you'll need and book checked bags in advance

To max a budget flight and keep costs down, hand luggage is obviously best. But if the thought of limiting your holiday luggage to a small case leaves you feeling cold, always pay in advance to check luggage in, otherwise you could be charged as much as £94 per return flight (see Budget Airline Fee Fighting for other airlines' policies).
Easyjet's new baggage policy
Easyjet changed its luggage policy for hold bags in November 2017. This means you now have more options, including a slightly cheaper 'up to 15kg' bag, which is £8.99-£29.99 per flight. You can only book this bag size online, not at the airport.
The next option is 'up to 23kg' (3kg more than its old standard policy), which is £13.99-£33.99 per flight. This rises to £37/flight if you choose it at check-in though, and £47/flight if your bag is too big and you have to pay at the gate – costs that easily make a budget flight not so purse-friendly.
For both options, you can increase your weight limit for £12 per 3kg (up to a max of 27kg if you've booked a 15kg bag and 32kg for other bags). It's worth noting this cost only applies if you decide to add weight before you get to the airport. If you go over your pre-booked limit, it's £10/kg at the airport - so ensure you weigh before you go.
What if I booked before the new policy came into place?
Easyjet says if you made your booking before 15 November 2017 and bought a 20kg hold bag, the new bag policy will not affect your booking and your bag allowance will remain at 20kg.
Get Martin's Free Money Tips Email
For the latest on Easyjet tricks, join the 12m who get the weekly email.
Don't carry your luggage – wear it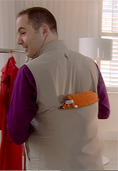 Unless you've paid for an Easyjet Flexifare which includes a second, small item of hand luggage (ie, a hand or laptop bag), you're restricted to one item of hand luggage only (plus duty free shopping – see above for how to make the most of this).
And if you've already experienced the boarding gate of an Easyjet flight, there's usually a fair few trying to cram or rearrange luggage in order to fit handbags.
Don't let that be you. Make use of a very valuable asset that you have no choice but to take everywhere with you – your person. The more you carry on you, the less you need to squeeze everything into your cabin bag.
Think large, deep pocketed coats and jackets. Examples include the likes of a 22-pocket Scottevest, a special US survivalist jacket that Martin tested for an ITV show. It was heavy but somehow managed to fit a laptop, two books, a towel, passports, a T-shirt, socks, magazines and much more.
Until recently, a less extreme version popular with forumites was the Rufus Roo, but unfortunately it's no longer available. You might want to try looking for a second-hand one, but we couldn't find any when we looked.
Or for a less extreme idea, try wearing any heavy coats, big boots or chunky jumpers you're taking with you. They all take up valuable space in a case. Stow items under the seat in front of you if it gets too stuffy on the plane.
Don't assume Easyjet is cheapest – always compare
Easyjet may have the reputation of being a low-cost carrier, but while it can be possible to nab a dirt-cheap flight, you may find a better deal elsewhere.
So after using these tricks always compare the final price you're quoted to the best alternative, using our Cheap Flights guide. Plus see our guide to Beat Budget Airline Fees for loads more hints and tips.

Flight delayed in the last six years? You could be owed £100s in compensation
No one wants their flight to be delayed, but thanks to a European Court of Justice ruling, you could at least get some money back for your time.
If you're delayed more than three hours, or your Easyjet flight is cancelled, you could be owed anything between £110 and £550.
Whether you can claim depends on factors such as where your plane took off from, when it arrived and what caused the delay. To see if you could be owed compensation see our Flight Delay Compensation guide.