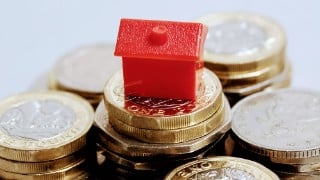 Reclaim overpaid council tax
Moved home since 1993? Check if you're owed £100+ back
A MoneySavingExpert.com investigation has found there is at least £230 million in overpaid tax sitting in council coffers – and if you've moved home since 1993, you could be owed £100+ of it. Many people aren't aware they pay council tax a month (or sometimes a year) ahead, meaning it's common to be in credit when you move home. This guide explains how to check if you're owed and claim if you are.
For all the latest deals, guides and loopholes simply sign up today - it's spam free!
Why are so many owed cash back?
Data gathered in 2019 under the Freedom of Information Act from over 280 councils showed across England, Scotland and Wales more than £230 million was sitting unclaimed in 1.7 million council tax accounts that were closed or inactive. (See how much your council owes below – in Northern Ireland, where you pay rates not council tax, it works differently.)
In basic terms, a council tax account will be in credit if you've paid more than you owe at any point. Normally, this isn't a problem – in fact, as council tax is usually paid in advance you'll often be in credit. But when an account is closed while in credit, usually because you or another resident has moved out or someone in the property's died, it can be an issue.
Here's why closed accounts can end up in credit (in rough order of likelihood):
You pay for your council tax in advance, and the account's closed before the point up until which you've paid. Eg, if you pay for a year's worth of council tax in 10 instalments, covering April to March, but move out in mid-February, you've overpaid by a month and a half. Councils will often automatically give you a refund before closing your account – but if yours doesn't and you don't reclaim, it'll be closed in credit.


You forget to cancel a payment. This means you could end up paying when you no longer live in the property – particularly likely to be an issue if you pay by standing order.


You get a retrospective discount, eg, if your property's rebanded. The examples we've heard of with this relate to council tax rebanding. If the person who moves into your property after you successfully applies to get the tax band lowered, this technically means that you overpaid and so a credit could be applied to your (already closed) account.

Knowing whether or not you fall into the categories above can be difficult, and we don't want everyone just calling their council on spec to find out. It'd waste your time and kill their switchboards - especially during the coronavirus pandemic when many will be needing to speak to their council for essential support. So to help, we've tried to narrow down who's most likely to be able to claim, so you can weigh up whether to try it.
Based on our research, we believe:
You're MOST likely to be able to claim if you've moved out of a council or local authority area in the last 29 years, and weren't paying by direct debit.
We believe this is a good guide because:
If you moved within the same local authority area, it's more likely the council would have spotted your old account was in credit and refunded you/reduced your bill at your new address – whereas you're more likely to be owed if you left the area, especially if you didn't leave a forwarding address.


Eight out of 10 councils told us they try to refund credit wherever possible, and if your council has your direct debit details, this should have been straightforward. But the vast majority of councils that do try to refund credit told us they can't if you paid by any method other than direct debit – eg, if you paid by cash, standing order or cheque.
However, to be clear, there will be exceptions – some who have moved within local authorities and/or paid by direct debit WILL be owed too. If that's you, you'll need to weigh up whether it's worth contacting your council anyway.

Martin: 'Use this guide to try and get cash back'
Martin Lewis, founder of MoneySavingExpert.com, said: "Councils are sitting on a staggering amount of money, at least £230 million spread across 1.7 million accounts – which works out at an average of well over £100 sitting in each closed account.
"And while councils do make efforts to track down those who are owed, many don't do it well enough, especially when people have moved out of their area and are no longer their responsibility. That means we all need to take responsibility for ourselves.
"Yet we don't want just to encourage everyone to call their council on spec – that'd waste people's time and clog up council call centres. So if you're someone who's moved home since 1993, especially if you changed council or local authority area and didn't pay by direct debit, you should take a look at this guide, see how your council does it and then try and get your money back."
How do I check if I'm owed & reclaim?
The best way to check if you're owed cash – and to reclaim it if you are – will depend on your council, as some have different options:
Option 1. Check if your old council offers an EASY online claims form. The councils we spoke to told us this is the best way to find out if you're owed, and for some it will be the simplest way. Just google "[council name] council tax refund form" – we found that half the time this'll take you to an online claims form, and if not it should take you to a page explaining your council's process.

This won't be best for everyone though. Many councils' forms require you to have your old council tax reference number, and some forms we've seen are long – if either of these is a problem, try the option below instead. But the advantage of doing it this way is that if you find you ARE owed, you won't need to do anything else to reclaim.


Option 2. Call or email your council. If there's no online form, you don't have enough details or the form's off-puttingly long, you can try calling, emailing or live chatting with your council instead. (You can check contact details on Gov.uk.)

We asked 10 of the MSE team to phone their old council, and found it was usually straightforward to check if they were owed money. Usually they just had to give their name and old address – in some cases, they were asked security questions too.

Some, however, struggled to get through automated phone menus, and in one case an automated phone system asked for a council tax reference number. So it may be easier to email or even live chat with your council instead.

While this may seem the more straightforward option, it's worth noting if you do find you're owed cash, you'll likely then have to fill in a form to reclaim it (or at least give further details).
Quick questions
'I claimed back £100+ after moving'
Here are a couple of success stories to show that it really does work.
Laurence Prax, 28, from London, reclaimed council tax credit after moving away from the London Borough of Tower Hamlets – though in his case, he did so after being told by the council he could reclaim. He was owed despite having paid by direct debit, and his story (he even sent his own freedom of information request to Tower Hamlets) inspired our investigation. He said:
I claimed back £103. I was paying by direct debit for five years from the same account with no arrears [before I moved out]. There was only credit because I left the borough part way into the month after my direct debit had gone out.
I then received a letter from them informing me that, if I wanted a refund, I had to fill out a paper form and return this to them by post.
I thought this was ridiculous given the ease of simply returning the credit to the bank account that it came from.
MSE Will also had a nice surprise, when he found he was owed money by Manchester City Council after a new tenant successfully lowered the council tax band. He said:
Three years after I moved out of my flat, I got an email to my old email address telling me the property was rebanded and I was owed £400.
I genuinely thought it was a scam. It was only when I got round to ringing the council directly that they confirmed it was real.
We want to hear your stories. Whether you've successfully claimed, or tried to but had problems, tell us at news@moneysavingexpert.com.


See how much your council owes
Our investigation showed that in 2019, some 283 local authorities in England, Scotland and Wales had more than £230 million in just over 1.7 million closed or dormant (no longer active) accounts – an average of £137.
As almost 100 councils didn't give us the figures we asked for, the total across the country is likely to be significantly higher.
Two councils had over £10 million in unclaimed council tax credit, and a further five had over £5 million. Only six of the authorities to respond told us they had less than £10,000 in closed and dormant accounts.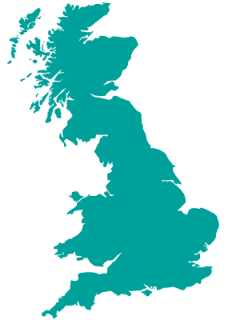 Of course, there is a wide range of factors behind the different amounts held by councils. Larger councils are naturally likely to have more unclaimed credit, and there will be differences too because some councils' records date back to 1993, and others are more recent. Some also didn't include accounts owing less than a certain amount – usually £5 – when giving us figures.
Check how many closed accounts your council has and how much credit it's holding using our council-by-council credit list. Those with the most sitting in their coffers (at the time of publishing our investigation) are listed below:
| | | | | |
| --- | --- | --- | --- | --- |
| Rank | Council | Amount held | Number of accounts in credit | Average amount in each account |
| 1 | City of Edinburgh | £13,201,363 | 119,061 | £111 |
| 2 | Glasgow City | £12,790,250 | 65,636 | £195 |
| 3 | Birmingham City | £6,684,216 | 39,274 | £170 |
| 4 | Tower Hamlets | £6,547,419 | 66,072 | £99 |
A spokesperson for the City of Edinburgh Council told us: "As a capital city, Edinburgh has a fairly transient population where residents move regularly from one property to the next. This can result in situations where council tax is under or overpaid.

"We write to everyone who is due a rebate in the hope of settling payments. Because we place no time limit on collections, this means we have many cases in Edinburgh which are historic and these can still be claimed."

Councillor Rebecca Rennison, responsible for finance and housing needs at Hackney Council, said: "We try to automatically refund credit where possible and will always send a credit statement letting residents know that there is credit on their account.

"To ensure residents have the maximum opportunity to reclaim any credits, unlike many councils, Hackney does not clear unclaimed credits after a set time period (often six years) but instead allows residents to claim it indefinitely. For that reason, our total credit value may appear comparatively high."

A spokesperson for the London Borough of Tower Hamlets confirmed that it puts no time limit on reclaims and said: "When an account is closed, we send a bill detailing the credit due and advising of the refund process. When a claim is made, refunds are processed as a priority.

"Due to resource restrictions it is not practical to individually investigate each case where a claim has not been made. A new self-service digital process will be available early in the next financial year which we hope will streamline the process."

Glasgow City Council and Birmingham City Council did not respond to requests for comment.
This is the first incarnation of this guide. Please feed back and let us know your reclaim successes in the Unclaimed Council Tax forum thread.