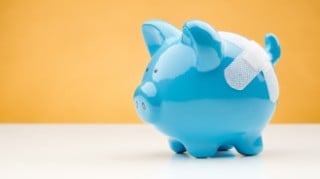 Debt Problems
What to do & where to get help, incl coronavirus support
As a result of the coronavirus pandemic and subsequent reduced earnings and job losses, sadly more people are finding themselves struggling with debt. But no debt problems are unsolvable. It might not be easy or quick, but there's always a route. And the earlier you tackle them, the easier they are to deal with.
Before you start reading the rest of this guide, if your debts are spiralling and coronavirus is the last straw to your ability to pay them, there is now more help available:
Three to six months' payment holidays on mortgages. If you're finding it hard to keep up with mortgage payments, you can speak to your lender to take a payment holiday. This can be for your whole monthly payments, or just some of the amount.

If you haven't yet applied, you have until 31 October 2020 to do so.


Three to six months' payment holidays on credit and store cards and personal loans and catalogue debt. The original three-month payment holiday for those struggling can be extended by another three months if you ask for this – you'll have until 31 October 2020 to apply. You can also request payment holidays on payday loans, pawnbroker and buy-now-pay-later agreements (lengths vary).


Help with insurance premiums. You can also defer your insurance payments for up to three months or review your cover level to potentially reduce premiums.
£500 interest-free overdraft for three months. You can also ask your bank to make the first £500 of your overdraft interest-free for at least three months. If your overdraft limit is less than £500, you can ask for the whole of your overdraft to be interest-free. You have until 31 October 2020 to ask.
Three to six months' payments holidays on car finance. There's help available for borrowers with car finance plans, who can apply for three-month payment holidays if they're struggling due to coronavirus (you've until 31 October 2020 to ask). If you're already on a car finance payment holiday, you can ask for an extension up to six months.
Get Our Free Money Tips Email!
For all the latest deals, guides and loopholes - join the 12m who get it. Don't miss out
Step 1. Assess how serious your situation is
There are two ways to deal with problem debt. Which one is right for you depends on whether you're in debt crisis or if you just have worrying or large debts (sadly a growing problem because of coronavirus).
What counts as debt crisis depends on who you ask, but a good indication that you might be in one is if you answer yes to either of these two questions:
1. Are you struggling to pay all basic outgoings, eg, mortgage, rent, energy bills and credit card minimums?
2. Are your debts (excluding your mortgage) bigger than a year's after-tax income?
First of all, don't panic at the name. We've never yet heard of someone with debts so bad there isn't a path through them. Starting to deal with them will make you feel better and will speed up the process. Even for those in crisis, the nuclear option – bankruptcy – is rare. Even then, there's always hope.
If you're in crisis, the fact you're here and reading about it is a great start. Many people simply close their eyes to reality, which is the worst thing to do. Now you know there's a problem, it may feel worse than before. But the fact you're about to sort it out means in reality, you're better off.

First, read the debt help checklist
The debt help checklist below is designed primarily to prevent people from getting into debt crisis, rather than for those already there. Much of the info won't be applicable, but it's worth scanning through for anything relevant. It may allow you to meet your minimum outgoings and thus avoid your crisis snowballing out of control.
Access free one-to-one help available
The reason this guide doesn't cover crisis solutions in detail is simple. There's a range of great, free, non-profit debt counselling agencies that will give you one-to-one help if you're in crisis; and no web guide can come close to that personal service. See the free debt counselling section.
If you've got debt problems but are NOT in a debt crisis
Don't visit a debt counselling agency. Not just because they're heavily oversubscribed – especially during these unprecedented times – and should be left to those in urgent need, but more importantly, the solution they use isn't for you.
Debt counselling involves negotiating with creditors and even bankruptcy, individual voluntary arrangements (IVAs) or debt relief orders (DROs). These are serious measures, designed for those with limited alternatives, in effect drawing a line and saying "this person is no longer within the system". The result is the debilitation of your credit score and less access to financial and some consumer products. Instead, there are a couple of sources of help:
Take time to go through the checklist

The debt help checklist below is designed to take you through every single way to take on your debts, cut the costs, and speedily pay them back. So take some time and go through each to check whether it applies to you.

Help and support from those in the same boat

Want help, or want to talk about it? There are many people in the Debt-Free Wannabe forum in a similar boat, all supporting and helping each other reach what they call their "debt-free day" after going through the checklist. This is an amazing resource.
If you're wondering how bad your debts are, as the old adage says, size isn't everything. What counts is your debt in proportion to your ability to repay.

Are your non-mortgage debts bigger than a year's after-tax salary?

If your non-mortgage debts (usually credit cards and loans) are more than a year's salary after tax, then they're quite severe. After all, that means you'd need to work more than a year to repay them, even if you had no outgoings.

Yet even if your debt is manageable, if you don't know where it came from, that's a big danger signal. Compare these two answers:

Q) So how did you build up debts of this size?

A) "Well I planned for and budgeted, shopped around to get the cheapest borrowing in order to buy a car/conservatory/caravan and now we're repaying it."

... and compare that with:

Q) So how did you build up debts of this size?

A) "Well I'm not sure really, I just used my credit card and the cost built up."

The latter is, of course, the most worrying. It means you are spending more than you earn and using borrowing as a means to fill the gap.

If you continue to do that, you'll get in a debt spiral.

Traditional debt help says: "Never borrow your way out of a debt problem." But this ignores the varying cost of different debts.

The MoneySaving approach is: "Never borrow more to get out of a debt problem."

If it's possible to borrow more cheaply elsewhere to replace existing borrowing, then this can provide a huge boost, as lower interest rates mean more of your cash goes towards repaying the actual debt rather than just servicing the interest.

Those with big debts may save £1,000/year in interest by being more savvy with their borrowing.

Many people hide their debts from friends and family, or sometimes even themselves (by not opening statements or not adding up their liabilities). If that's you, then it's time to come out of the closet. You can only sort your debts out if you know the scale of them. It may feel better not to know, but in the real world it makes things worse.

For those hiding debts from a partner, spouse, family or loved ones...

Seek help, or work out an action plan first, so you're telling them about solutions, not just problems. It's easier to break the news if you can show you're determined to improve.

It's much easier that way. Remember, if you're prepared to take action, the question isn't "will I ever get through this?" but "when will I be through this?"

Debt isn't purely a financial issue. It can be a cause or consequence of external factors such as health, employment, family or housing problems.

Money worries can break up families, take the roof from over your children's heads, destroy confidence, pile on stress, cause depression and even lead some to take their own lives. If you're feeling depressed then Samaritans is always there to help, either through its website or on the phone number 116 123 (UK and Republic of Ireland).

For a full guide to handling debts when stressed, working with banks, getting free one-to-one debt counselling, and specific tips for bipolar and depression sufferers, read our free Mental Health & Debt Help PDF booklet.

If you're worried about your relationship, Relate has lots of useful info. For specific help if you or a friend or family member have been diagnosed with cancer, try the Macmillan support line.

There are a number of debt collection agencies, whose job it is to chase down unpaid debts for other companies.

If receive a phone call or letter asking for money, the onus is on THEM to prove that you DO owe the money and that it's genuine debt. So if the debts aren't yours, don't panic; send a letter to say you're not responsible. National Debtline has a template letter you can use.

For older debts, the law says you can't be pursued in court for civil issues six years after the event (five in Scotland).

So for a personal loan, credit/store card or bank account where there's been no contact for six or more years, a lender usually can't get a court action against you. This is increased to 12 years for mortgages/secured loans – but for most tax debts there is no time limit.

Bear in mind that contact can mean anything, including making a payment, and that restarts the clock. Courts may also extend the time, for example, if lenders have taken reasonable steps to contact you. Some lenders still chase for the money after that period, but only a court can force you to pay.

If it's happening to you, see the National Debtline factsheet and template letter, or get help before speaking to the creditor.
Get Our Free Money Tips Email!
For all the latest deals, guides and loopholes - join the 12m who get it. Don't miss out
Step 2. Debt help checklist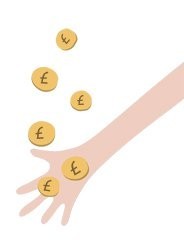 The idea of the checklist is simple: to explore every option and use each one that works for you.
Most link to more detailed guides focusing on those subjects. Once you've found something that works, don't stop. Continue down the list to see if there's anything else that will help.
Some of the suggestions only work for those with a decent credit history and not too severe debts, but it's still worth checking.
Firstly... sort your spending
The following are a few ways to manage your cash and reduce your outgoings that are specifically useful for those with debt problems.
If you've time, it's far better to go through the full Money Makeover guide.
It's very important to get on top of debts as soon as possible. Don't default or miss payments. It's always better to let your lender know if you're going to be unable to pay. Of course, preventative measures such as reducing interest, expenditure, and being a smart consumer are the best form of action. If you've received a letter asking you to pay more on your credit card, see our persistent debt guide for specific help.

There are a few ways that could provide you with interest-free borrowing rather than getting any commercial debt.

Local council support schemes: Since April 2013, each local authority has been responsible for providing help to residents struggling with an emergency. This could include you or your family's health being at risk, not being able to afford to buy food, needing help to stay in your own home and coming out of care, hospital or prison.

Sadly this is a postcode lottery. Each council can choose whether to offer financial help or not or who is eligible. For example, some may give furniture or food grants while others may give cash. Contact your council to find out its procedure.

Budgeting loans and advances: This is a Government scheme providing interest free loans to those on certain income-based benefits. They can help you pay for essential items for your home or other things that you cannot pay for in a lump sum, such as clothes and furnishings.

Apply for one via the Jobcentre Plus or via the form on Gov.uk. If you have the means to get money any other way, you won't qualify. You could be lent as much as £812 (if you have children – it's less if you don't), and repayments are dependent on what you can afford to pay.

Sadly, demand is extremely high at the moment and there isn't a bottomless pot of money. If the Jobcentre Plus decides your circumstances aren't urgent or you're not struggling, you may not get anything. But if you think you qualify and really need the cash, it's definitely worth a shot.


If you weren't able to get this help, check to see if there are other grants available in the Low Income Grants guide.

Suitable for: Very poor to poor credit scorers, but be careful

Secured or 'consolidation' loans are something to beware of. We've campaigned against many elements of them, and they can be dangerous. They are, at best, loans of last resort and if you fail to repay them you can lose your home. Plus, unlike personal loans, the rate is variable, so it may sound cheap at the start, but soon they can push it up.

However, in a few, very limited circumstances, they're a good solution. If you've got expensive debts and some (not too substantial) credit history problems, you may be able to cut their interest rate this way.

A debt management plan (DMP) is an agreement between you and your creditors to pay your debts. You make regular payments to a licensed debt management company, the company then shares this money out between your creditors.

This is one the least serious of the debt solutions options as it's the only one that doesn't go through the courts. DMPs rely on you having spare cash to repay your creditors, and for them to accept that they'll get their money over a longer period than set out in your credit agreement. For full information see the Debt Solutions guide.

If you've seen the adverts on TV, you'd be forgiven for thinking that an individual voluntary arrangement (IVA) is the answer to all debt worries. The promise of a scheme that can write off 75-90% of your debt is not to be taken lightly.

An IVA is a serious financial arrangement and is only suitable for a small number of people. If you are in debt crisis, read our Debt Solutions guide to find out if it could be the right thing for you. It's also worth talking it through with one of the debt counselling agencies.

Since April 2009, a new type of insolvency (of which IVAs and bankruptcy are another) called a debt relief order (DRO) has been available. It's specifically aimed at those with debts of less than £20,000 who do not own a house (or have any other assets totalling over £1,000, such as savings).

To get a DRO you need to go via an approved intermediary, such as StepChange Debt Charity or many Citizens Advice bureaux. See their contact details in the free debt counselling section, check out our forum thread, and read up on debt relief orders.
Step 3. Still struggling? Seek debt help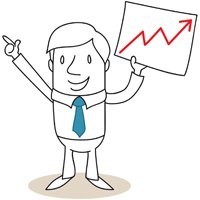 For those in debt crisis (see debt crisis definition) who are consistently struggling with debts and meeting repayments – a sad consequence of coronavirus for some – free personal help is invaluable.
Though if you'd like to see roughly where you stand before you start, try our DIY options below.

The right people to go to...
The aim is to find non-profit debt counselling help. In other words, a one-to-one session with someone paid to help you, not to make money out of you. Be careful not to confuse this with 'free help': many commercial companies say they're free as you're not charged directly, but you'll still pay somehow.
Stop debt collectors harrassing you for 30 days
These non-profit agencies are also the ideal people to go to if you're being harassed and bullied for payments by debt collection agencies.
An agreement between the Government and Credit Services Association, the body that represents debt collecting agents (see its Code of Practice), gives new powers that guarantee debt collectors won't contact you for at least 30 days, provided you've sought debt help or can show you are trying to repay your debts using a self-help tool.
The debt counselling service will inform collectors, which will then give you a month's breathing space to get yourself on a better footing.
Three organisations to contact for advice: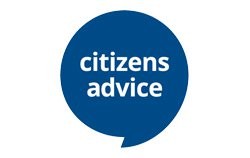 Citizens Advice
Full debt and consumer advice service. Many bureaux have specialist caseworkers to deal with any type of debt, including repossessions and negotiation with creditors.

StepChange Debt Charity
A full debt help service is available across the UK. Online support is also available via its debt advice tool where you can create a budget and get a personal action plan with practical next steps.
Tel: 0800 138 1111

Opening Times: Mon - Fri 8am to 8pm, Sat 8am to 4pm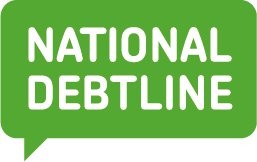 National Debtline
National Debtline provides free advice and resources to help people deal with their debts. Advice is available over the phone, online and via webchat.
Tel: 0808 808 4000

Opening Times: Mon - Fri 9am to 8pm, Sat 9.30am to 1pm
Christians Against Poverty: Also specialises in helping those who are struggling emotionally. The religious focus is why they do it, not how they do it.
Civil Legal Advice: Legal advice on a small range of issues, including debt where your home is at risk.
Debt Advice Foundation: A debt advice and education charity offering one-to-one advice.
Debt Support Trust: A not-for-profit UK debt advice charity. Includes online debt analyser tool.
Business Debtline: Provides free advice and resources for both business and personal debts.
PayPlan: Free debt advice and solutions. It's a private company, but the advice is free.

Make sure to check your local service is not-for-profit or a charity before signing up.


Community Money Advice: It has a map showing where you can get face-to-face debt advice – see if there's one in your area.
Money Advice Service: Its debt advice locator helps you search for a debt advice service near you.
Council: Ask your council if it knows of local advice centres.

These counsellors use a variety of techniques, such as:

Negotiating with creditors to freeze your interest.

They will certainly show you how to prioritise the most important debts to enable you to keep food on the table and a roof over your head.

Many people are nervous about going or calling up, but these organisations are not judgmental. They're not there to tell you off, just to help you sort out the problem. Talking to them may help you sleep at night.

Unfortunately, the counselling services can be oversubscribed. If may take time to get an appointment with them. Meanwhile, use the information on their websites to start to plan.

The wrong people to go to...
Avoid any debt help or loan consolidation companies that advertise on TV or in some newspapers. Their job is to make money out of you, plain and simple.
While in the short term their plans will make your payments lower, in the long run it'll cost you dear. Avoid them. Don't touch them. Don't go near them.
This post from the forum explains it better than we ever could:
My wife and I are on a seven-year plan with StepChange Debt Charity having recently changed from a commercial debt management company after hearing Martin on Radio 2's Jeremy Vine show.
The simple action of swapping to StepChange Debt Charity has shaved over two years off the length of our plan as the money we were paying the management company now goes to our creditors instead!
Of course, that also means a financial saving of nearly eight grand over the term of the original plan's 10-year period.
This includes IVAs and debt-wiping companies. While they sound good, they're only for a few people. If either is for you, the debt counselling agencies should suggest it.
If you've used a debt management provider that's now gone out of business, check the Money Advice Service website for what to do if your debt management plan has stopped.
Debt tools: Free online help
You can't even start to sort out your finances unless you've done a detailed budget to understand where your money is going now. To help, first use our specially designed free Budget Planner. The aim is to show you whether you spend more than you earn, can afford what you currently spend and exactly how much you have left to repay any debts.

Knowing your genuine monthly outgoings will then feed into the next steps.

Debt counsellors don't have special powers, though they are taken a lot more seriously by creditors than individuals acting by themselves. If you want to, it is possible to make your own arrangements to try to freeze interest and make special repayment plans.

In general, the free help is usually a better idea. However, if you're keen to do it yourself, read the summary guide from Citizens Advice. Working through the techniques by yourself to see what's available is a useful guide, and should help you understand what the debt counsellors will do.

Here are a few tools to help you:

If you're going through the scheme alone, you will almost certainly have some questions. There are a number of ways to get expert help while doing this:

StepChange Debt Charity has several counsellors answering questions in the MSE Forum on any debt issue. You can ask an open question in the discussion thread or send a private question to one of the counsellors. You need to be registered on the forum to ask a question.

Chat to a counsellor anonymously. By using the debt remedy tool, again from StepChange, you can get online help (click on the 'Get Help Now' button to get into the chat function at any time) from 8am to 8pm Monday to Friday.
Become a Debt-Free Wannabe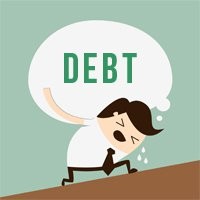 One important thing to remember about debt is you're not alone. Among the wider group of MoneySavers, this site has a specific community of people in various level of debt (from bankrupts to limited credit card overspending) all working together and supporting each other to get debt-free.
For support and encouragement, and to post your SOA (statement of affairs) to let others who are in debt and have been through many similar issues to pick through your finances, visit the Debt-Free Wannabe board (though for specific questions about this article itself click this link).
It's completely free and can be anonymous
While it is necessary to register and pick your user name, only MoneySavingExpert.com itself will have access to your email – and the only reason this is needed is to stop people spamming the site. Rest assured, you will never be contacted or sold anything, and your email will never be passed on.
Join the MSE Forum Discussion
Week of the 16 September 2020
For all the latest deals, guides and loopholes, join the 12m MoneySavers who get it now