Dental Insurance
And other ways to pay for dental costs
Get Our Free Money Tips Email!
For all the latest deals, guides and loopholes - join the 12m who get it. Don't miss out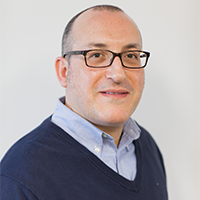 Tony and Rebecca | Edited by Johanna
Updated July 2018
Visiting the dentist can be a terrifying experience even without the bill. The NHS is the cheapest option, but you'll still have to pay for treatment.
If you're struggling to pay, or considering alternatives to the NHS, dental insurance can help cover your costs. In this guide we explain what's covered by the NHS, how dental insurance works and how to find the right cover.
What is dental insurance?
Your 10 need-to-knows
The best way to keep dental costs down is to take good care of your gnashers but, according to the Oral Health Foundation, one in three people have NEVER flossed their teeth, and one in four don't brush twice a day.
If your teeth are in good shape, an NHS dentist may be the best option as it is, after all, the cheapest way to care for your teeth. However, if your pearly not-so-whites need a fair amount of attention, you'd like the option of private dental treatment or you want to insure against the cost of dental emergencies or accidents, dental insurance could lower your costs.
What is dental insurance? In a nutshell there are 2 main types:
A policy to cover NHS treatment
A policy to cover a certain level of private treatment
But policies tend to vary hugely between insurer, so it'll pay to gen up before you buy. Here are 10 things you need to know...
Best buys:
The cheapest NHS policies
If you've decided dental insurance is right for you, there are many different plans to choose from. Premiums start from £6 per month, and the price you pay depends on the level of cover you want.
Dental insurers aren't on comparison sites, so you need to go direct to an insurer. We've analysed policies which meet our minimum criteria and chosen some top picks below, which are in price order.
However, when you come to pick a policy ALWAYS check the policy documents for your personal requirements before buying. 
Best buys:
The cheapest NHS policies with an excess
If price is important when you're looking for a policy, you can pay a lot less if you're able - and happy - to pay an excess for each claim.
The following cover basic NHS routine treatments and meet our minimum criteria.
Best buys:
The cheapest NHS plus private policies
If you're after more cover than just basic NHS routine treatment, the policies below all meet our minimum criteria of our basic top picks and include some cover for private treatment.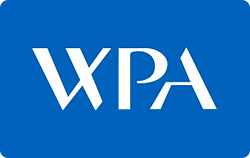 Cheapest with private treatment
WPA
from £15.72 per month (more for 50-65)
If you want some private cover included in your policy but don't want to pay through the roof, WPA's premium policy includes everything from the basic policy above, plus a buffer for private treatment.
It's a 'shared ownership' policy so you'll need to stump up some cash on some claims so factor this into the cost. Eg, if you have to pay £400 for private dental work, the policy will only pay out 75% of costs (or £250 - whichever is less) and you'd have to pay the extra £150.
Key stats
Aged 18-50, £19.76 for those aged 50-65

(avail. for under 18s if taken out over the phone)
Pays 75% of all NHS or Private general dental treatment up to a maximum of £250 per person per policy year
Emergencies up to £250 per incident (max 4 incidents per year), up to £10,000 for accidents
Worldwide accident and emergency cover up to £250 per injury

Up to £10,000 for oral cancer
Cheap private policy with no age limit
Axa PPP
£21.03 per month
Axa PPP's premium policy includes everything from the basic version above, as well as some private treatment costs. It has a larger limit for private treatment than the WPA policy above, and there's no upper age limit, so if you're aged 65 or older it could be a winner. However, it's only worth the cost if you can afford it.
Key stats
Aged 18+

Pays out for all NHS routine treatment
Worldwide dental emergencies up to £200 per incident, up to £

2,500 for an accident (max 4/yr)

Up to £125 per year for private routine treatment
Pays up to 50% of the cost of private remedial or restorative treatments, such as fillings, crowns, bridges and dentures (£1,000 per person per policy year)

Up to £12,000 for oral cancer
How to complain about your insurance provider
The insurance industry doesn't have the best customer service reputation and while a provider may be good for some, it can be hell for others. Common problems include claims either not being paid out on time or at all, unfair charges, or exclusions being hidden in the small print. It's always worth trying to call your provider first, but if not then…
Free tool if you're having a problem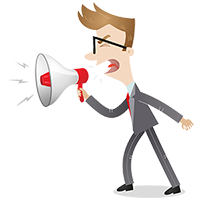 This tool helps you draft your complaint and manage it too. It's totally free, and offered by a firm called Resolver, which we like so much we work with it to help people get complaints justice.
If the complaint isn't resolved, Resolver will escalate it to the free Financial Ombudsman Service.