How to claim the 'severely mentally impaired' council tax discount
Who's eligible and what you need to know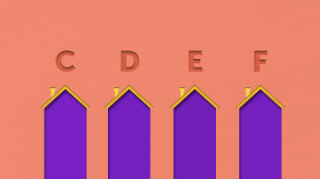 Tens of thousands of 'severely mentally impaired' people who are entitled to a council tax discount could be missing out on about £400 a year.
We've been raising awareness of this since 2016, and the following year published a major report which found councils could be overcharging up to 100,000 people. This guide shows how to check if you're due the discount – and how to claim it.
Get Our Free Money Tips Email!
For all the latest deals, guides and loopholes - join the 12m who get it. Don't miss out
What is the 'severely mentally impaired' discount?
By law, to qualify, someone must be medically certified as having a severe mental impairment (ie, one that severely and permanently affects their intellectual and social functioning). This is a medical diagnosis in itself, but the underlying cause could be a condition such as dementia (including Alzheimer's) severe learning difficulties, or something else. It's important to note that having an underlying condition does not automatically mean a person is SMI.
If someone is diagnosed as SMI, they can be 'disregarded for council tax purposes' in England, Scotland and Wales - in a similar way that students are, for example. Who is eligible is explained in full below.
If you're diagnosed as SMI, this means you can claim:
A 25% discount – if you live with someone who's 'severely mentally impaired' and no other adults, or only adults who have also been disregarded for council tax purposes. Effectively you get a single person's discount - but when claiming, specify you require a discount because you are living with someone who is severely mentally impaired.


A 100% discount – if you're severely mentally impaired and live alone, you shouldn't be paying any council tax at all.
We began raising awareness of this issue in 2016 and have seen many successes, such as Paul's. He said: "Thanks – with your guide, I just helped my parents claim back £2,400 council tax as dad has Parkinson's."
Yet many people have struggled to claim, like Philip, who said: "My wife started receiving benefits for Parkinson's in 2001. My council originally told me that we didn't qualify as we had savings. However, it eventually admitted it had given us wrong information and we were given a 25% discount."
Warning: Not all people diagnosed with Parkinson's will qualify for this discount. See the next section in this guide for full info on who's eligible.
Read the full report. In September 2017 we published a major report into this topic, based on data obtained under the Freedom of Information Act and from a mystery-shopping exercise. See the Councils overcharging 10,000s MSE News story and read our full report: The Disregarded Discount.
Get Our Free Money Tips Email!
For all the latest deals, guides and loopholes - join the 12m who get it. Don't miss out
Who is eligible for the discount?
Both of the following must apply for someone who's severely mentally impaired to qualify for the council tax discount:
They've been medically certified as being severely mentally impaired. For example, this may be the case if they have dementia (including Alzheimer's), Parkinson's, severe learning difficulties or have had a stroke. It will depend on each individual's case though and simply having been diagnosed doesn't automatically mean they qualify - a doctor must also certify they are severely mentally impaired. GPs are not allowed to charge you for this certification.


They're eligible for (but NOT necessarily actually receiving) at least one of the following benefits:



Incapacity benefit
Attendance allowance
Severe disablement allowance
Disability living allowance (higher or middle-rate care component)
Increase in disablement pension (due to constant attendance being needed)
Unemployability supplement or allowance
Constant attendance allowance
Income support (which includes a disability premium)
Personal independence payment (standard or enhanced daily living component)
Armed forces independence payment



In England and Wales you can also be eligible for:

Disability working allowance (based on getting income support including disability premium)
Universal credit (including an element for limited capability for work or limited capability for work and work-related activity)



In Scotland you can also be eligible for:

Tax credits (including disability element)
Employment and support allowance
Universal credit
Just to be clear, some councils wrongly tell people they need to be receiving these benefits. That's not correct – the law simply says you need to be eligible for them.
How to claim the discount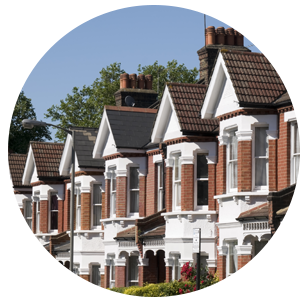 The process for making a claim varies by area, so you'll need to check your local authority's procedure. But here are the basics (for England, Scotland and Wales – for Northern Ireland see below):
Get a claim form from your council. You'll need to contact your local authority for a claim form to register for a council tax discount (find contact details via the Government's 'Apply for Council Tax Reduction' service).


Then, you'll need a doctor's diagnosis. A registered medical practitioner must have diagnosed you as severely mentally impaired. In some cases you'll need to attach a written diagnosis to your claim – in others you just give your doctor's details and they'll be contacted for confirmation. GPs are not allowed to charge you for this certification.


Fill the form in and send it off to your council. You may be asked to attach some supporting evidence, such as the doctor's diagnosis or evidence of eligibility for relevant benefits.
Procedures vary by council, so if you want to know how long it will take for the discount to be applied, it's best to check with yours.
Let us know how you've got on. Whether you've successfully claimed, or have tried to but had problems, tell us at smi@moneysavingexpert.com.
Get Our Free Money Tips Email!
For all the latest deals, guides and loopholes - join the 12m who get it. Don't miss out
How to get a rebate if you've already overpaid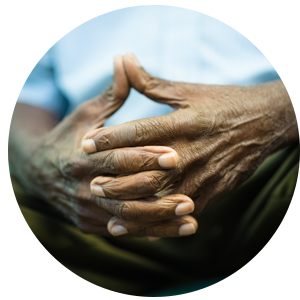 Here it gets a bit trickier – not all councils allow you to apply for a backdated discount, though we think they should. If your council does allow you to make a retrospective claim, here are the need-to-knows:
You'll need to write to your local authority explaining the circumstances. You'll need to do this separately, even if you're claiming for a reduction in future as well, though you can attach your rebate letter to the claim form.


You don't need to explain why you didn't apply for a reduction earlier. But you will need to prove the criteria for a discount applied at the relevant time in the past. We've heard from MoneySavers who have moved home over the years who have managed to reclaim overpayments from multiple councils.

It's worth noting that different councils seem to have varying interpretations of the reclaim process, but the most common way of calculating when the reclaim should be backdated to seems to be based on when the person who is 'SMI' first started receiving a qualifying benefit.


If you lived with someone who's 'SMI' and who's since died, you may still be able to claim. You may be able to get a rebate on payments for the period when the person who was impaired lived with you. The process is the same, so you'll still need proof of the person's condition, such as a doctor's letter.
In Wales? It's now easier to get a discount
We've been banging the drum about the SMI discount for several years now, and in 2017 published our report The Disregarded Discount, outlining several changes that councils should make to the process for getting discounts and rebates.
As of April 2019, in a huge win for our campaign, the Welsh Government and all 22 Welsh local authorities have agreed to make every change called for in the report. This means the application form for the discount will be standardised across the country, and backdating is to be allowed by EVERY council in a standardised way. Bravo Wales!
The Welsh Government has a dedicated webpage, with details of the discount and how to claim, and a leaflet of the information (which also helps council call-handlers).
If you're in Wales and want to claim a discount, you need to:
Print the application form from the Welsh Government website. It can be found here.


Get a diagnosis (or get a diagnosis for the resident you wish to claim for). To be eligible, the person claiming the discount must be diagnosed as SMI by a doctor. There's a section for your doctor to fill in within the form.


Send it to your council's tax office. You can find details for your council here.
The form will ask for a date of diagnosis, so if you're owed a backdated rebate, your application form will cover this.
In Northern Ireland? It works differently
Because there is the rates system in Northern Ireland, rather than council tax, every property is valued individually.
The only roughly similar discount is the disabled person's allowance, which gives a 25% discount on rates for homes where a disabled person lives and the property has been adapted to suit their needs. See full info on the NIdirect website.
Get Our Free Money Tips Email!
For all the latest deals, guides and loopholes - join the 12m who get it. Don't miss out
Join the MSE Forum Discussion