Investment for beginners
10 key Q&As to get you started
Get Our Free Money Tips Email!
For all the latest deals, guides and loopholes - join the 12m who get it. Don't miss out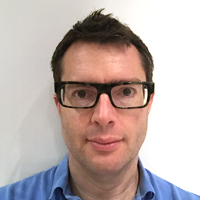 Sam D | Edited by Johanna
Updated Annually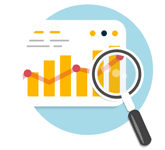 Many savers fed up with risible rates of return on their cash are being tempted to invest in stock markets instead. Our beginners' guide explains what taking a punt on shares really means for your money, what and where to buy, and how much risk to take.
Here are 10 key questions and answers about investing, including how to find free research on your investment and its performance.
10 key investing questions
There are no guarantees when you invest in the stock market, and your money can go up as well as down in value. We can't tell you whether investing is right for you, but if you are going to do it, it's recommended you invest for at least five years. This is because the longer you invest for, the longer you have to ride out any bumps along the way.
Investing for beginners:
The 10 need-to-knows
What is an investment?
An investment – or investing – is a long way from putting your cash in a bank account where it sits to earn interest. An investment is a gamble: instead of the security of guaranteed returns, you're taking a risk with your money. The hope is that you make a lot more than you put in (a juicy profit), but there's the possibility you end up with less (a nasty loss).

You can invest in almost anything, from the most mainstream popular targets...
Shares
Bonds
Funds
Government bonds (gilts)
UK property market
... to the rather more exotic, such as...
Farmland
Vintage cars
Wine
Fledgling technology firms
Art, eg, paintings, sculptures
For most, investing means putting money in the stock market
This guide is first and foremost about investing in stock markets – it's most people's first experience of investing. And putting your cash into these markets is exactly what it says on the tin: you buy shares in one or more companies with the aim of making a profit.
And although there are different ways to do it, such as funds (see below), the principle of investing remains the same: you're taking a gamble with your money as there's no guarantee you'll get it all back. In the worst case scenario, you could lose it all.
This message is so crucial, it's worth repeating:
Investing in stock markets is a gamble: while you could win small or win big, you could lose small or lose big – and end up empty-handed.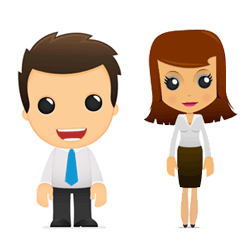 While the concept of stock markets may trigger images of young brokers yelling "Buy! Sell!", heads in hands one minute and fist-pumping the next, the reality of long-term investing tends to be rather more mundane – pick a few shares or funds, keep an eye on them and then cash them in when you need to.
This is not the racy, glamorous or high-adrenaline action you see in Hollywood films where fortunes are made and lost in minutes – and thank goodness.
For the vast majority, it's about nurturing a reasonable and calm attitude to the stock market in a bid to generate decent investment returns that can weather downturns and ride out wild surges.