FREE Uniform Tax Refund
Reclaim £100s from up to five years of expenses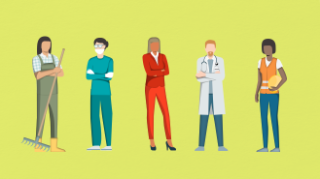 If you wear a uniform at work, and have to wash, repair or replace it yourself, you may be able to reclaim £100s of tax for up to five years of expenses. This applies whether it's just a branded T-shirt or if you're a fully uniformed pilot, police officer or nurse. Don't pay a claims firm, as you can do it yourself for FREE.
Get Our Free Money Tips Email!
For all the latest deals, guides and loopholes - join the 12m who get it. Don't miss out
Am I eligible for a tax rebate?
To be able to claim tax relief, ALL of the following must apply:
You wear a recognisable uniform that shows you've got a certain job, such as a branded T-shirt, nurse or police uniform. Also, we've heard reports that even plain clothes, without a logo, which you only wear for work may count – it's worth a try.


Your employer requires you to wear it while you're working.


You have to purchase, clean, repair or replace it yourself. However, you can't claim if your employer washes your kit, provides facilities to do so (even if you don't use them) or pays you for doing this maintenance.


You paid income tax in the year you are claiming for.
One group that shouldn't need to go through the process are those in the armed forces. The cost of maintaining their uniforms should be dealt with via their tax code, with their tax-free personal allowance raised to compensate.
If you're in the police force, some forces already claim it, but each has its own arrangement, so check what your force does. Other forces personnel may have washing facilities already available, so check the rules to see if you could claim.
If you're self-employed you should claim uniform and laundry expenses when filling in your self-assessment tax return.
The amount you're able to claim tax relief on depends on your industry. The standard flat-rate expense allowance for uniform maintenance is £60 (2020/21) – if you're a basic-rate taxpayer, you can claim 20% of this back, so £12. Higher-rate payers can reclaim £24 (40% of £60). The £60 is a flat rate, so you don't need to record and report the individual amounts you spend.
Most people can claim back within the past four years, so back to April 2016, plus the current year (five years altogether), if they've been wearing the uniform all that time. So a basic-rate taxpayer, claiming the standard uniform allowance for 2016 to 2020/21, could reclaim £60 in total.
Once you've registered, your tax code will change, so you'll be taxed less in future. However, if your employer has paid back your expenses, you can't claim tax relief.
Some occupations have more specific limits, often to do with specialist uniforms such as ambulance staff, with the maximum allowance of £185. Higher-rate taxpayers would get back £74 tax on that for each year they claim (basic rate £37). Nurses and midwives can also claim for shoes, socks and tights. Check the full list of occupations to see if yours is listed.
The only way you can get more than the standard payment is to prove that your annual uniform laundry bill is higher. For any claim, you'll need to keep receipts and fill in a 'P87' form and send it off.
I just wanted to thank Martin. I applied for a uniform tax refund for the last three years and I've just received £180.
butterfly legs
Woohoo! Finally got around to doing this, I've been in a uniformed role for five years now, got a very tasty £250 back...
kevbev321
Get Our Free Money Tips Email!
For all the latest deals, guides and loopholes - join the 12m who get it. Don't miss out
How do I claim the tax back?
If this is your first time claiming a tax allowance, or the amount you paid out was more than £1,000, you'll need to fill in a form and make your claim online or by post.
Don't listen to claims handlers or websites offering to do this for you. Most will charge a fee, when from many examples we've seen, you can do it yourself without much hassle, for free.
IMPORTANT – do it yourself for FREE. We've heard reports of claims handlers offering to do this for you, particularly on Facebook, then taking a cut. That's unnecessary in our view. You can do this by yourself for FREE.
Claiming for the first time?
Fill in the P87 form online or print it out and send to Pay As You Earn, HM Revenue & Customs, BX9 1AS. Write 'Repayment Claim' on the envelope to speed things up. You'll need to fill in one form for each year you're claiming for.
If you need the form in an alternative format, contact HM Revenue & Customs (HMRC) on 0300 200 3310.
You'll be asked for information on:
Employer's name and address.


Your occupation, job title and industry sector.


Your details, including your national insurance number and your pay-as-you-earn (PAYE) reference.


Whether you're claiming flat-rate expenses (usually you will be; if not, you'll need detailed records of costs). See flat-rate expenses allowed for different occupations.


How you want to be paid

–

into your bank account or by cheque.
The form is a catch-all, so asks about other expenses you may be claiming, eg, company car. If you don't get any of these, just click 'No' on each page of the form that doesn't apply.
Once your claim has been received and processed by HMRC, you'll be sent a letter telling you how much you're entitled to, and details on when the money will be paid. It could take up to five weeks to process your claim.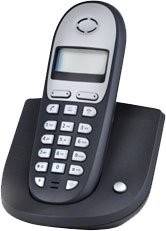 Usually, if you've submitted a reclaim, your tax code will be adjusted in future years to take account of your costs, so you won't need to reclaim again.
However, if this doesn't happen, and if you've claimed before and had expenses of less than £1,000, you can do the reclaim over the phone (for bigger claims you'll need to use the form again). Call 0300 200 3310, 8am to 8pm Monday to Friday, or 8am to 4pm on Saturday.
If, as part of its normal tax admin, HMRC sends you a P810 'Tax Review' form – to check your tax code is correct – you can also fill this in to claim tax relief. For expenses over £1,000, or if you changed jobs midway through a tax year, you'll need to fill in additional forms.
Anything else worth knowing?
You can't claim for the initial cost of the clothes.
There are other tax-deductible expenses you may be able to claim, such as the cost of professional fees, specialist tools or travel for your job.
For instance, nurses also get an annual £12 allowance for shoes, £6 for tights and tax relief on Royal College of Nursing subscriptions, while police officers may also be given a flat-rate expense allowance of £140 a year. See more on the other allowances on the HMRC website.
Join the MSE Forum Discussion