If you click a link with an * to go through to a provider, we may get paid. This usually only happens if you get a product from it. This is what funds our team of journalists, and keeps us free to use. Yet there are two crucial things you need to know about this.
This never impacts our editorial recommendations – if it's in, it's in there because we independently rate it best.
You'll always get as good a deal (or better) than if you went direct.
For a more detailed explanation see How MSE is financed.
Boost Tesco Clubcard vouchers
Find lost Clubcard vouchers, then boost to max value
Here's how to reclaim lost Clubcard vouchers, boost their value and add to your points haul without spending a penny. Plus, we've info on the top rewards you can swap.

Tesco Clubcard basics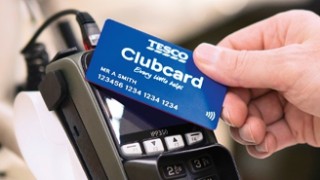 Flash your free Clubcard in Tesco or add it to your online grocery account and you bag one point per £1 spent. You can also nab points in other ways, via partners such as Esso, and even without spending a penny – see ways to earn Clubcard points. Once you've amassed enough points, they'll be turned into vouchers.
How much are Clubcard vouchers worth?
What they're worth depends on what you want to use them for. Each point is worth 1p to spend in Tesco, so 500 points equal a £5 voucher to spend in store. But you can trade vouchers for up to 2x that value (so £5 becomes £10) in Reward Partner vouchers. See our top swaps below.
Once you've earned over 150 points, there are two ways to collect your vouchers:
1. You can simply wait for your statement which comes every three months
When you earn over 150 points in that three-month period, Tesco will send them as Clubcard vouchers in February, May, August and November to use in store or online.
2. To save you waiting every three months you can use the Faster Vouchers* scheme instead to get them in 24 hours
How can I get a Clubcard?

It's free to sign up to Clubcard (though there's an optional paid-for membership, with a few extra perks – see below). You can join online* and print off a temporary card to scan in stores, or download the app (available on Android and iOS), which lets you sign up and scan a digital version.
Is Clubcard Plus any good?
Tesco's Clubcard Plus subscription service* costs £7.99/month and gives perks such as 10% off two shops every month. You can also get 10% off F&F and other non-grocery Tesco brands, plus double data if you have a pay-monthly Tesco Mobile contract.
It's generally only worth signing up if you spend over £80 in store each month. You can currently get a free trial for one month – but you'll need to make a note in your calendar to cancel if you don't want to continue with the subscription.
We've full details below, plus how to work out if it's worth it for you.

As well as the usual benefits of the standard Clubcard scheme, with Clubcard Plus you'll get:

10% off two shops up to £200 each, including most items, every month.

So you can get up to £20 off two shops, but these discounts can only be applied in store, not online.

You'll be able to choose when you use your 10% off by pressing a button in the app, but you can't use it retrospectively (for example, after you've done your shop). So make sure you have your smartphone with you when you go shopping. The monthly offer begins when you sign up, so if you sign up on 8 June, it'll renew on 8 June.

Some exclusions do apply, including: fuel and motoring related products, electricals, lottery tickets, gift vouchers and gift cards, savings stamps and postage stamps, tobacco products and accessories, infant baby formula milk, prescription medicines, newspapers and magazines, foreign currency, carrier bag charges, in-store café or coffee shop, alcoholic drinks subject to 25% discount off six bottles.



10% off non-grocery Tesco brands, for example, F&F.

You'll get money off F&F, Fred & Flo, Go Cook, Fox & Ivy, Tesco Pet and Carousel. This is separate to the offer above, and will be automatically applied when you scan your Clubcard Plus offer at the till. We've asked Tesco how the offers will be applied if you've got a mixture of these items and items that qualify for the offer above, and will update when we hear back.



Double data on a pay-monthly contract.

You'll get this every month and the offer is for new and existing Tesco Mobile customers. Once you've subscribed to Clubcard Plus you'll be able to access the double data offer in the Tesco app.



The option to apply for a Tesco Bank credit card with no foreign exchange fees (though cash withdrawals aren't fee-free).

Usual credit checks will apply. Cardholders will also get 0% interest on spending for up to 24 months from the point of getting the card. It has 37.7% APR, including fee.

If you apply for the card and later leave the Clubcard Plus scheme, you'll get to keep it for 12 months from the point that you applied.

Whether Clubcard Plus is worth it for you all comes down to how much you spend in store each month. While there are other perks, such as the credit card and double data, they are more 'nice-to-haves' than reasons to sign up, as you can get similar offers elsewhere, without signing up to a subscription.

Here's our analysis:

If you spend £80+ a month in store at Tesco, it could be worth it. The main benefit of the scheme is the 10% off two shops, so in total you could get £40 off £400.

Given the £7.99 fee, you'd have to spend at least £80 a month on groceries to break even (as 10% of £80 is £8). So if you spend more than £80 a month at Tesco, it could be worth looking at Clubcard Plus.

If you've got a big shop planned, Tesco says you could sign up and use the discount on the same day.

If you've got a big spend on non-grocery Tesco brands, such as F&F, it could be worth it. Though again you'd have to be spending £80+ a month to break even, or sign up for just one month and cancel after making an £80+ purchase.


It's probably not worth signing up for double mobile data. It's worth checking if there are better deals available elsewhere using our Best Sim-only deals guide.


It's not worth signing up just for the Tesco credit card. The card offers a range of good benefits, but perks such as no foreign transaction fees can be found on other cards that don't cost anything. See our Travel credit cards guide for more.
How to join Clubcard Plus
You can subscribe to the Clubcard Plus scheme online*, or via the Tesco app (for Android and iOS). You'll need to be signed up as a basic (free) Clubcard member already. If you're not already a Clubcard member, you can sign up online*.

Clubcard Plus costs £7.99 a month (£95.88 a year), is a rolling one-month contract and there's no minimum subscription.
Changed your mind? How to cancel Clubcard Plus
Tesco says you don't need to give notice if you want to cancel your subscription. You can do this at any point, within the app.

Reclaim lost Tesco vouchers
Many people lose or forget to use their Tesco vouchers, but there's an easy way to claw back the last two years of unused vouchers (or 21 months if you use Faster Vouchers). Some report successes from even further back.
Here's how to check if you have any forgotten vouchers, plus a trick to extend 'em:
Log in online. Go to the Tesco Clubcard* site (you'll need to be registered for a Tesco.com account). You'll need your email address, password and Clubcard number to access your account.


Check for unspent vouchers. In your Clubcard account, click on 'my Clubcard account' and then 'vouchers' on the left-hand side and you should see a table listing the vouchers you still have to spend.


Instantly print vouchers or use the codes online. If you want to spend vouchers online, you simply need to use the code listed, for example, beginning "A6TCD". To spend in store, print vouchers yourself to use instantly.
Just based on those who have reported it to us, MoneySavers have found over £30,000 in lost Tesco vouchers! That's worth up to £90,000 when converted into Clubcard Rewards vouchers – and the real total's likely to be much more...
Here are some MoneySavers who have shown it's worth the effort:
One call netted me £276 in unused vouchers! Thanks MSE!
Thanks to your article, we found that we had nearly £150 of unclaimed Tesco vouchers! We have already doubled the vouchers' value online, which has been incredibly useful for Christmas.
Thanks for the tip on checking unused vouchers – just found over £50 worth not used – don't know how that happened but am happy to spend them now!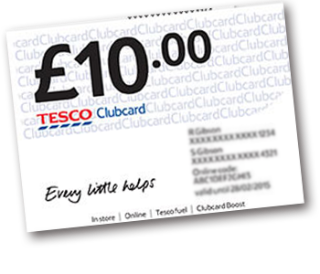 Clubcard vouchers are valid for two years, but there's a crafty way you can extend their expiry date for another two years – perfect if you're saving up for something big. Here's how it works:

Make a small purchase on the Tesco Clubcard* site (not in store or on other Tesco websites) and the remaining balance is credited back to your Clubcard account as points.


They'll then be reissued as new vouchers (with an expiry date up to two years in the future) when you next get a batch. So if you spend 50p on a £10 voucher, you'll get £9.50 as new vouchers.


There's no min spend, but the aim's to shell out as little as possible. A good option might be a 50p restaurant voucher* (worth £1.50 at your chosen restaurant).
Bear in mind you'll need to do this for each individual voucher though, so weigh up if it's actually worth it for smaller denominations. For example, if you've a £10 voucher it's probably worth it – if you've got a handful of £1 vouchers, maybe less so.
How to add to your points haul
There are lots of ways to nab extra points – some involve making everyday purchases, while with others you don't need to spend a penny.
Earn Clubcard points without spending
There are ways to add to your points stash without handing over cash. Always check the full terms and conditions though as most of these include giving your consent for Tesco to contact you about future promotions and offers.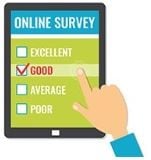 Complete surveys. Register to join Shopper Thoughts and if you qualify for the scheme you can collect points every time you complete the surveys you're emailed. They take between five and 20 minutes and the number of points varies by survey (you'll usually get 100 points for a 15-minute one). There are also prize draws to enter.
Tell 'em about your shop. Collect 25 Clubcard points when you tell Tesco about your most recent visit. You need to keep hold of your receipt and use a code on there to take part at Tesco Views. The number of points you can collect is capped at 25 a month. Plus there's a £1,000 gift card monthly prize draw.
Earn Clubcard points with everyday spending
You accumulate Tesco Clubcard points* at a rate of one per £1 spent in store, but check the app for personalised coupons which could net you extra points. For example, MSE Rhiannon had a coupon for 100 extra points for a £10 spend in Tesco stores.
You can also earn them in other ways too when spending either via partners or Tesco's other businesses.
Credit cards from Tesco Bank give you extra Clubcard points on top of the ones you'd normally collect. You get five Clubcard point for every £4 spent in Tesco or on Tesco fuel (when you spend at least £4) and one point for every £8 spent elsewhere (when you spend at least £8).


You could get a better return with a cashback card though – for full help and options, see Credit card rewards.

Tesco Mobile customers can collect one Clubcard point for every £1 spent on pay-as-you-go top-ups and pay-monthly bills.


You'll need to register your Clubcard with Tesco Mobile via your online account, or by texting 'CLUBCARD' to 28578 for free from your mobile.

The Tesco Grocery & Clubcard app is available on Android and iPhone. You can use it to scan a digital version of your Clubcard, so there's no need to carry the physical card around.

What's more, it lets you store your credit or debit card details too. So you can quickly pay for shopping and automatically collect Clubcard points by scanning a single QR code in the app.


You can use the app to pay at all Tesco stores and petrol stations. There's no minimum spend and you can pay for up to £250 per transaction.

Look out for any Tesco promotions offering extra Clubcard points. These can open up loopholes where it's worth buying the goods even if you don't want them.


The best examples are the famous Johnson's Baby Powder and beef-in-gravy loopholes, which originated on this site and ended up in all the papers. They worked like this:

When you bought any two Johnson's products, you got 100 extra points. The cheapest item was baby powder, at 76p. This meant you could spend £1.52 to get 101 points, worth £4.04 of Clubcard deals vouchers, making more than £2.50 PROFIT.

Even if you can't make a profit, the bonuses can lead to serious discounts. For instance, Tesco once sold iPod Shuffles for £49 – a good price at the time – adding 999 bonus points on top of the usual points. These were worth £42 of Clubcard deals, so the iPod essentially cost £7.
As we explain above, you can simply convert points to Tesco vouchers to use at the store – for example, 500 points are usually worth £5. But spend them the right way and those 500 points could be worth £10. This is about exchanging Clubcard vouchers for codes to spend with Clubcard Reward Partners* on jewellery, travel, food, days out and more.

Every £12 in Clubcard vouchers gets you a three-month subscription to Disney+* (normally £7.99/month, so you're getting double the value).
You'll get a code that's valid until 14 June 2024. So if you already have a subscription, you can wait till it expires, then use the code.

Reason it's a top pick: A decent discount on a popular streaming service. It can be used by new and existing Disney+ monthly subscribers (though remember to cancel if you don't want to keep it after three months).
Minimum Clubcard voucher amount: £12


Value: 2x voucher value

Remember to cancel if you don't want to keep Disney+ after three months. You'll be automatically enrolled into a Disney+ monthly subscription. This means once your three-month subscription using Clubcard vouchers is over, you'll pay the full £7.99/month unless you cancel.

It's worth checking what other deals are out there, too. For example, O2 newbies can get up to six months of Disney+ for free, and existing O2 customers can get £2/month off a subscription.

For more ways to save on streaming and digital TV subscriptions, see our TV MoneySaving tricks.

Existing Disney+ monthly subscribers can use Clubcard vouchers too. It's a bit of a faff as you'll need to cancel your current Disney+ subscription, wait until that month's billing cycle is over, and then you can activate your Clubcard Disney+ subscription. See full info on the Tesco Clubcard* website.

Full info: Disney+*
Days out including Alton Towers and Longleat Safari – 2x value, good if no better deals on offer

You can get £1 to spend on days out for 50p of Clubcard vouchers at 100+ attractions*.

Reason it's a top pick: It's a good way to cut the cost of family days out, but check for other Cheap days out offers before converting, as Clubcard vouchers can't be stacked.
Minimum Clubcard voucher amount: 50p


Value: 2x voucher value

Attractions include Alton Towers, the Eden Project, Eureka, Longleat Safari, Shakespeare's Globe, Thorpe Park and many more.

It's worth checking first though for a 2for1 or other deal for the attraction you're visiting in our MSE Deals section (which you won't be able to stack with your Clubcard vouchers). If there's a decent deal out there, you might be better off using your Clubcard vouchers for something else.

Full info: See all days out vouchers*

Restaurant vouchers (dine-in only), including Pizza Express, Prezzo – 2x value, a decent deal if 2for1s aren't available

Every 50p gives £1 to spend when dining at restaurants*, including Bella Italia, Cafe Rouge, Pizza Express, Prezzo and Zizzi.
Reason it's a top pick: There's a range of restaurants to choose from, and at 2x value it's a good swap to boost a family meal out – but only if no other decent deals are available for that restaurant as Clubcard vouchers can't be used on top.
Minimum Clubcard voucher amount: 50p


Value: 2x voucher value

There's an important caveat with this deal – some of the listed restaurants can offer decent vouchers separately (see our Cheap restaurant deals), which you won't be able to stack with Tesco vouchers. If you can grab one of those, especially a 2for1, save your Clubcard vouchers for something else as this means in effect they'll be worth less.

Check Reward Partner pages for full T&Cs – usually the vouchers can be spent on food only, and you can only use them when eating in (so not on takeaway or delivery).


Full info: Restaurant deals*


£1.50 in Clubcard vouchers becomes £3 to spend on an annual railcard*.
Reason it's a top pick: Railcards get you a third off most rail travel in the UK, and this is a decent discount on the upfront cost.
Minimum Clubcard voucher amount: £1.50


Value: 2x voucher value

You can exchange your Clubcard points for an annual 16-25, Family & Friends', Senior or Two Together Railcard. This can be a big saving as they cost £30 normally but just £15 in Clubcard vouchers (if you don't have enough, you can pay the rest in cash).

You can also exchange your points to put towards a Disabled Person's Railcard, which normally costs £20. But Tesco says the maximum you can currently exchange is £9 in Clubcard vouchers (worth £18 to spend on the railcard) – so you'll need to pay the extra £2 in cash.

It's worth noting, you can't exchange vouchers for a £70 three-year Railcard (available for the 16-25, Family & Friends' and Senior Railcards), or £54 three-year Disabled Person's Railcard. So if you're planning on renewing your card each year, the saving of using Clubcard vouchers won't be quite as big.

It's worth checking our Railcard deals page before exchanging just in case there's a better deal out there.

Full info: Railcard*

Every £5 Clubcard voucher gets you £10 to spend in Goldsmiths stores* or online with Denby* – so for example, a £600 ring would cost £300 in Tesco vouchers.
Reason it's a top pick: If you want something specific, this is practically a cash discount. Particularly for those looking for engagement rings, this can seriously boost spending power.
Value: 2x voucher value


If you're planning a big purchase, such as a ring, shops can be a great way to wring maximum value from your Clubcard points.

If you're saving up for something, be careful. Only convert when you have the full amount you need, and use vouchers quickly. While these are big companies, if they went bust you'd probably lose the cash, so ensure you minimise the time between buying and redemption.

These stores are generally reasonably priced and competitive for branded items, but you may find cheaper elsewhere so always do a price comparison (see our Cheap online shopping guide) before converting.

Full info: Goldsmiths*, Denby*

£5 in Clubcard vouchers gets £10 in Hotels.com* vouchers.
Reason it's a top pick: This is a good way to cut down the cost of travelling, providing you can't find a cheaper deal elsewhere (see our Cheap hotels guide).
Minimum Clubcard voucher amount: £5


Value: 2x voucher value

Booking site Hotels.com lists 100,000s of hotels – both independents and big chains like Hilton, Travelodge and Holiday Inn.

Remember though that while 2x the voucher value could mean a significant discount on your holiday, Hotels.com may not always be the cheapest place to book your hotel. So check comparison sites before making a purchase.

You can also swap your Clubcard vouchers for 2x value at specific hotel chains, such as Mercure*, Novotel* and Warner Leisure Hotels*.

Full info: Hotels.com*

50p in Clubcard vouchers gets £1 to spend on magazines*. There are over 70 titles on offer, including Elle, Gardeners' World, Grazia, Empire and Good Housekeeping.
Reason it's a top pick: This is always popular with Forumites and a safe bet if you'll read the magazines.
Minimum Clubcard voucher amount: 50p


Value: 2x voucher value

Subscription prices vary depending on the magazine. Prices were competitive, but it's sometimes possible to up the gain and get a special gift offer.

Full info: Magazine subscriptions*
2x value on cinema tickets – worth it in pricey areas such as London

Swap 50p in vouchers for £1 towards a Cineworld* or Picturehouse* cinema ticket.

You can also swap £10 in vouchers for £20 to spend on a Cineworld Unlimited Pass*.
Reason it's a top pick: Cinema tickets have become increasingly expensive in recent years (typically £10+ depending on where you are), so this is a strong deal – and if you're a regular at the flicks, the savings can soon add up.
Minimum Clubcard voucher amount: 50p


Value: 2x voucher value

While 2x the voucher value could mean a significant discount on your cinema trip, before you book, check our Cheap cinema tickets page.

How to do it: When you exchange vouchers for Cineworld, you'll be emailed a voucher with a code. You can't use the Cineworld voucher to book by phone – you can book online (but a 70p booking fee applies to each ticket), or print it and take it to the cinema to redeem.


There's no limit per customer on the number of vouchers you can exchange.

Full info: Cineworld* and Picturehouse*
For all the latest deals, guides and loopholes simply sign up today – it's spam-free!
Have your say in our forum!