Critical illness cover
What does it cover and is it worth it?
Critical illness cover is designed to pay out a lump sum if you get a serious illness or injury and can't work. But it's not always easy to know what critical illness covers. This guide explains what to look out for, how to decide if it's right for you and how to buy it.
For all the latest deals, guides and loopholes simply sign up today – it's spam-free!
What is critical illness cover?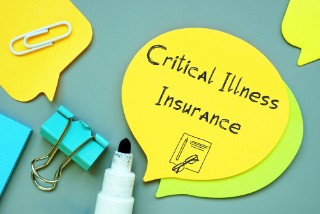 In a nutshell, critical illness cover pays out a lump sum if you're diagnosed with one of the 'critical illnesses' it covers. Most will typically cover life-threatening conditions such as a heart attack, stroke and cancer.
Many critical illness policies are tied in with life insurance, although you can also get standalone cover – so you decide how much cover you want, and how long the policy will last.
How does critical illness cover work?
You'll usually need to choose how much you'd want the policy to pay out, and how long you'd like the cover to last. For example, you could choose to only keep cover until your mortgage is paid off, or leave it running until the upper age limit when the cover automatically ends – which is typically around age 75.
The insurer will usually ask you to complete a health questionnaire during the application process and may ask to review your medical records, so it's important to declare all pre-existing health conditions when you apply.
It will then consider all your details to determine the monthly premium you'd need to pay – the riskier you appear (for example, you have an active or stressful job and/or a family history of serious illness), the higher the cost.
Once the policy is active, you can then make one claim if you're diagnosed with a specific illness that it lists – though it won't pay out if you die (that's what life insurance is for). Once you receive the lump-sum payment (which is tax-free), you can use the money for anything you like, whether it's to pay off the mortgage, cover lost income, day-to-day expenses or health-related costs.
Most policies only pay out once, so if you do have to claim then the policy will end. This extends to joint policies too – so while two people can be covered, only one will be able to claim.
What conditions are (and aren't) covered?
Many believe a critical illness policy will pay out if you get ANY serious illness and can't work, but this isn't true. The definition of 'critical illness' can be a minefield and varies between insurers. Some illnesses might not be covered at all and, even if your policy does include, say, certain cancers, it may only be specific stages that are covered. It's important to read the T&Cs carefully before taking out any policy.
Common inclusions on critical illness policies:
Certain types and stages of cancer
Heart attack
Stroke
Alzheimer's disease
Parkinson's disease
Loss of a limb
Deafness
Blindness
Multiple sclerosis
Common exclusions to watch out for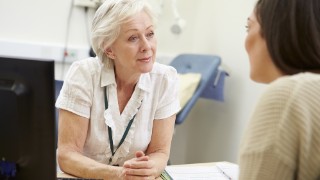 There are often stipulations where a policy won't pay out at all. This can include the severity of illnesses you need to be diagnosed with – for example, you might have to have permanent symptoms to be allowed to claim on the policy.

The insurer could also withdraw cover for some conditions after you reach a certain age, or if you were aware of symptoms before taking out the policy.

In addition, most policies will also exclude claims where the illness is a result of self-harm, alcohol and/or drug abuse, or from taking part in risky or extreme sports. There are also usually time limits in place too, such as not being able to claim in the first 90 days of the policy or the claim being rejected if you were to die within a month of being diagnosed with a critical illness.
For all the latest deals, guides and loopholes simply sign up today – it's spam-free!
Should I get critical illness cover?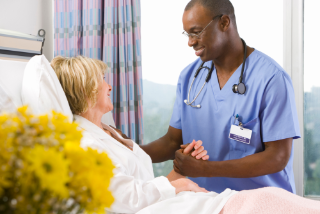 Ultimately, you don't need to have critical illness cover, so you'll need to weigh up whether the monthly cost is worth it for you. To help, here are some things to consider:
You might already be covered. If you, a spouse, a civil-partner is employed, it's always worth checking if your employer(s) offer critical illness cover. This can sometimes be a no-cost standard benefit (though you might pay tax on it) or an option you can choose to pay for as part of the work benefits scheme, and usually via your pay.

It's also worth double checking if you, spouse or civil partner already have a life insurance policy that includes critical illness cover before buying a new policy.

Be aware, though, that if you were to change jobs or be made redundant, your next employer may not have a scheme to offer the same cover. As you can't transfer this type of employment benefit, you'd need to arrange any future cover yourself. And if you've had any significant health problems in the interim, this could be expensive.


If you don't rely on an income from working, you're less likely to need critical illness cover. Those with a partner or other family member who earns enough to support the household, may decide to save on the premiums by going without. The same might be true if you have enough savings to fall back on.

There are also state benefits that you may be able to claim, though these tend to be under £160/week – if you qualify. See our Benefits checklist for full details.


It's also worth looking at income protection insurance. This is a separate type of cover that pays you an income if you're unable to work due to illness or disability for a set period (generally a year or two). It will usually pay a proportion of your salary, for example two-thirds, so that essential spending is covered. It generally includes a greater range of illnesses than critical illness cover, but can be more expensive. When it comes to deciding between the two types of insurance, it could be worth speaking to a financial adviser.
How much cover do I need?
If you do decide critical illness cover is for you, you'll need to decide on the lump sum you want to insure. This will largely be determined by your personal circumstances – as well as a monthly payment you can realistically budget for.
A good starting point is to calculate any current monthly outgoings that you'd need to cover, then add a buffer for any additional costs that might crop up relating to a critical illness – for example, travel to and from a treatment centre, medication costs or higher utility bills to run medical equipment.
This should then give you a ballpark figure to work from, which you can then multiply by the number of months you'd ideally like any payments to last to work out a lump sum amount. As an example:
Amount needed for monthly outgoings - £2,000


Number of months you need it to cover - 120 (10 years)


Total amount of critical illness cover needed - £240,000
How to cut the cost of critical illness cover, and get the right policy
There are lots of factors that can affect the cost of cover, including age, family history of illness, whether you're a smoker and your job or hobbies. If you've decided that critical illness cover is right for you, a general rule applies:

Never blindly go with a policy offered to you by your bank or direct with an insurer, as this can be the most expensive way.
Instead, get quotes from a number of insurers. To simplify the process, it can be worth using an independent financial adviser or specialist broker to buy it. There are two ways to do this: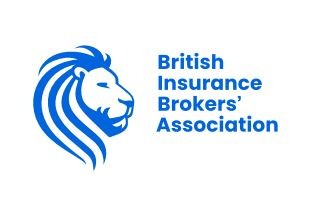 If you're not sure what kind of policy you need, or you have complicated medical conditions or other circumstances, it's best to get some advice before you buy. Doing this means the advisor will take some commission, so it's not the always the cheapest way to buy – though it should result in the most suitable policy.

To find a critical illness insurance adviser, head to the British Insurance Brokers Association website and use their 'Find insurance' search. Make sure to select 'Critical illness insurance' when it asks what you'd like to insure.
Option 2:

Buy from a discount broker – best if you know what policy you want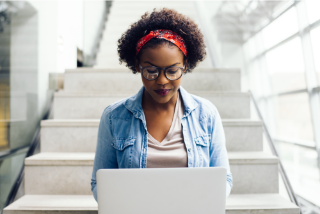 If you feel confident that you know what you want, you can go via a specialist discount broker. This is generally the cheapest way to buy critical illness insurance, but it does rely on you knowing what sort of policy you want to buy.

These brokers listed below are cheapest as they rebate commission they get from the insurer to you as a discount. You may still pay a fee to use these brokers, usually around £25 or so, but you mean you can potentially save £1,000s over the life of a policy compared with buying from a bank or direct from an insurer.
We'd suggest checking at least two and add in the third if you've time, and remember, if you're not sure what you're doing or if a policy's suitable, it's better to get expert advice before buying.
Important. If you do pick up the phone to speak to any of these companies before you buy, make sure you're clear on whether you're getting 'advice' or 'guidance' – ask the person you're speaking with.
If they're advising you, they need to do a full check on your financial and medical circumstances and insurance needs before suggesting policies to you. If they're just giving you information about policies or answering your questions, that's fine, but here you shouldn't be pressured into taking one policy over another.
If you need to complain about your insurance provider
The insurance industry doesn't always have the best reputation for customer service. Plus, while a provider may be good for some, it can be hell for others.

Common problems include claims either not being paid out on time or at all, unfair charges, or exclusions being hidden in small print.
It's always worth trying to call your provider first, but, if not, then you can use free complaints tool Resolver. The tool helps you manage your complaint, and if the company doesn't play ball, it also helps you escalate your complaint to the free Financial Ombudsman Service.
For all the latest deals, guides and loopholes simply sign up today – it's spam-free!