Cheap Flights
Bag cheap scheduled & charter flights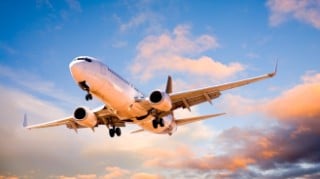 We've loads of clever tricks to help you book flights at the right time, cut the cost of school holiday travel, grab credit card freebie flights and more. Also see 60+ Overseas Travel Tips for more ways to save on your holiday.
The global spread of Covid-19 coronavirus is prompting huge concern and has now been declared a 'pandemic'. Overseas travel is already disrupted and that's likely to get worse. To help, we've been working flat out to answer your questions, including which travel firms have introduced special cancellation or rebooking policies to help those affected. See our Covid-19 Coronavirus Help for full info.
28 cheap flight tips, including...
Join the MSE Forum Discussion