Cheap Flights
Bag cheap scheduled & charter flights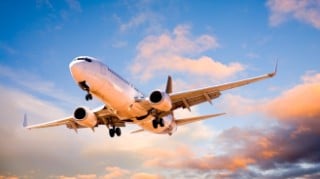 We've loads of clever tricks to help you book flights at the right time, sit together for free, grab credit card freebie flights and more. Also see 60+ Overseas Travel Tips for more ways to save on your holiday.
Flights & coronavirus
The Covid-19 coronavirus pandemic has devastated travel across the globe, but as of Saturday 4 July the UK's Foreign and Commonwealth Office will begin to lift some of the lockdown restrictions having previously warned Brits against all non-essential trips abroad.
We've been working flat out to answer your questions on travel insurance, cancelling and booking holidays, and much more. See our Coronavirus Travel Rights guide for the latest info.
Should you book now?
For scheduled flights, we normally say "don't wait till the last minute as flight costs soar". Yet some peak summer deals are stonkingly cheap. Plus some airlines now offer flexible booking policies to encourage you to book during the pandemic.
While there's no certainty on what restrictions will be in place when you come to travel, it's worth looking for a flight where you've no-quibble rights to change dates or cancel for a voucher without charge.
If you're OK to go ahead, the rest of this guide includes full help on how to get a good deal, though bear with us on some of the detail, given we're in such a fast-moving travel environment right now.
29 cheap flight tips, including...
Join the MSE Forum Discussion