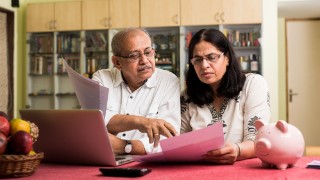 Are you one of 10,000s of women missing out on £1,000s of state pension?
Who may be affected, and how to reclaim
Tens of thousands of women are likely to have been underpaid the state pension, and many could be due £1,000s – some even £10,000s – with total payouts expected to be as high as £100 million. Married women who hit state pension age before April 2016 are a key group who may be owed, but others – including widows, divorcees and the over-80s, whether married or not – should also check. This guide explains who may be affected, and how to reclaim.
Important. Pension entitlement can be complicated, so unfortunately we can't tell you for certain whether you're owed. See this as a ready reckoner rather than a definitive guide – but if you believe you fit into one of the groups below and should be getting more, check.

To check if you're owed any state pension, you'll need to contact the Pension Service on 0800 731 0469 (press option four, then option two). Some have reported an automated message saying it can't help at the moment due to the coronavirus pandemic and to call back another time. But there is a team working on these claims – and it's confirmed with us there is no issue, so hold the line and you will eventually get through.

For all the latest deals, guides and loopholes simply sign up today - it's spam free!
Some inspiration before you begin – 'I received a payout of £82,000'
Before you get started, here are some success stories we've had, to show what's possible – though of course, whether or not you're owed will depend entirely on your own circumstances.
It's not just Gill (video above) who was inspired to check her pension after hearing Martin talk about people who were underpaid state pension.
Robert emailed us with his success when he and his wife checked her pension...
After seeing your article, I got in touch with the Government's Pension Service, who agreed there was something wrong.
After 10 days my wife received information that a cheque for £22,350 would be paid directly to her account – three days after this she received a further £645 as interest. And her pension has been increased from £135 per month to £326 per month!
Thanks very much for telling everyone about this problem.
For all the latest deals, guides and loopholes simply sign up today - it's spam free!
Who should check their state pension?
Several different groups of women should check their state pension entitlement as they may have been underpaid, for a variety of reasons. We've listed these groups below – there's some overlap though, so they're not mutually exclusive and it's possible you could fall into more than one category.
Remember also that this is a ready reckoner, not a definitive guide. But if you believe you could be owed, check – see How to check and reclaim if you're missing out for full help.
How to check and reclaim if you're missing out
The above can give you an idea of whether you may have been underpaid, but pension entitlement can be complex and depends on your individual circumstances, so the only way to know for sure is to check directly.
To check if you have been underpaid and are owed, contact the Pension Service and ask about your situation. Call 0800 731 0469, or see other contact details on the Pension Service website.
Do be aware that the Pension Service is currently warning its phone lines are busier than usual due to the coronavirus pandemic. If you do find you're being paid too little, please email us and let us know why, and what the DWP said when you got in touch to claim.
Married woman getting less than 60% of your husband's basic state pension? Use a special calculator to do an initial check
If you believe you may have missed out in the first scenario as a married woman, because of the DWP computer error or you didn't know you could claim a boosted pension, you can do a quick initial check to see if you may be owed using an underpaid state pension calculator developed by pensions advisory firm Lane Clark & Peacock.

You'll need to enter a few details about your and your husband's ages, the dates when you both hit state pension age, and details of how much you're both getting as your basic state pension amounts.
For all the latest deals, guides and loopholes simply sign up today - it's spam free!
Have men also been underpaid? It's much rarer – but if in doubt, check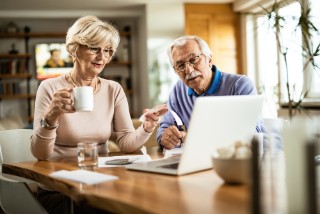 We've focused in this guide on women who were underpaid the state pension, as they are most likely to have lost out in the scenarios outlined above.
We asked former pensions minister Steve Webb, who's campaigned to highlight this issue, if men could also be affected. He told us in most cases they won't be as the amount of state pension they have built up in their own right will mean they wouldn't gain anything from the record of their wife, ex-wife or late wife.
However, he told us there will be "rare" cases where men are affected – so if you think you could be owed, it's always worth checking directly with the Pension Service.
Bear in mind too that as outlined above, entitlement to a 'category D' pension isn't gender-specific – so if you're a man aged 80+ who gets a state pension of less than £80.45/week, you may well be being underpaid, so check.
MSE Forum
Have your say in our forum!