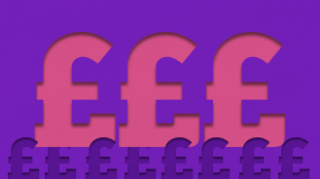 Reclaim forgotten cash
Find lost cash in old accounts & pensions
Billions of unclaimed financial assets in the UK lie in old bank accounts, pensions, life assurance and investments – yet most are easy to reclaim. So whether the account's yours or belonged to a deceased relative, it's worth spending 10 minutes looking. You could be in line for a windfall – one MSE Forum user found an old pension worth £39,000.

What is a lost asset?
There's big money stored away waiting to be reclaimed. It's believed that there's more than £1 billion in old bank and building society accounts alone. There's also lost cash in Premium Bonds, pensions, investments and insurance policies – potentially more than £20 billion in total.
In fact there's so much lost cash, the Government set up the Dormant Assets Scheme (see below), whereby cash in accounts that have been dormant for more than 15 years is used towards social and community causes. As of February 2022, it was reported more than £800 million from dormant accounts could be spent.
However, any cash that is yours should still be available for reclaiming. You just need to do it!
And it really works – MoneySaver Lance reports:
Used the information on your site to search for any old pensions I might have had years ago. Found I had a £39,000 pension with Scottish Widows. Thank you.

Lance
Read Lance's full story.
The Dormant Assets Scheme was launched in 2011 to reunite people with lost cash that's been left untouched for 15 years or more. Under the scheme, if an asset's deemed to be dormant and can't be reunited with its owner, it can be transferred to the Reclaim Fund and used to fund environmental and community projects around the UK.

In February 2022, the scheme was expanded from just cash in banks and buildings societies, to include certain assets from the pensions, insurance, investment and wealth management, and securities sectors.


Participation in the scheme is voluntary, which means that not all financial organisations are part of it, but so far all major high street banks and building societies have signed up. The first priority for any company taking part in the scheme is to try to reunite customers with their lost assets. The money can only be transferred to the Reclaim Fund if it isn't possible to reunite lost assets with their owner.
How do I know if I've got a lost asset?

As it's lost, you won't necessarily know that you have one.
Accounts are declared dormant after banks fail in attempts to track you down at your last known address. Investment providers will continue to administer your investment, but if you don't tell them when you move, you can't monitor how that investment's performing. There are two main triggers for financial service providers:
Returned letters and statements

If the bank, building society or investment provider sends post, and it gets returned marked with an explanation that you don't live at that address anymore, it'll mark this on your account, and try to contact you through any other details it has.

Inactivity

Even if mail is returned, if you're still using the account, it's likely to remain open. However, long periods of inactivity often cause accounts to be marked as dormant.

The amount of time varies depending on the bank and the product. In general, current accounts are deemed 'lost' after about 12 months of no use, while savings accounts can be left for three to five years before the bank takes action.
This means that unless you have an inkling that you had an account with a provider, it's unlikely you'll find out about any dormant accounts. However, if there's any chance cash of yours is sitting unused in a bank's coffers, have a search as there's nothing to lose.
Better still, once you find a lost account, the interest rate is likely to be rubbish, so ditch it and switch to a top savings account.
You don't need to pay to reclaim...
There's absolutely no need to pay anyone to do this. A growing market of companies offer to track down your old assets for a fee. Ignore them! It can easily be done by yourself without forking out the cash. Also be wary of giving out your details to anyone claiming to be able to help you trace lost accounts, as it could be a scam.
Depending on the type of product your assets are in – current accounts, savings, pensions, or various investments – a selection of organisations provide facilities to help search for unclaimed assets, many of which can be done quickly and at no cost online.
How to trace lost bank and savings accounts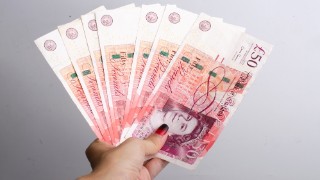 Tracing old accounts and reclaiming your money from them used to involve filling in a different form depending on what type of account you were trying to locate; a bit of a repetitive strain. The good news is you can now use one site to check a whole bunch of them.
The British Bankers' Association, the Building Societies Association and National Savings & Investments (NS&I) have a joint venture, My Lost Account, which replaces their separate account tracing tools.
Use this to find lost current accounts or savings accounts. It's estimated the unclaimed cash in these could be £850 million, so it's worth it.
To start reclaiming, simply go to the site, select 'Start search' and you can fill in the details about the account you are looking for.
After that it's a waiting game; banks and building societies say they'll respond within three months of the claim.
If a bank/building society can't agree on the validity of your claim, you have the right to appeal internally through the bank and then, if still unsuccessful, to refer your complaint to the independent arbiter, the Financial Ombudsman Service (FOS). See our Financial rights guide for other complaints the FOS can help with.

WARNING: If you're contacted out of the blue by someone claiming to be able to help you trace lost accounts or consolidate your pensions for you, be wary as it's likely to be a scam. You do not need to pay a third party to trace your lost assets.

How to find old pensions and investments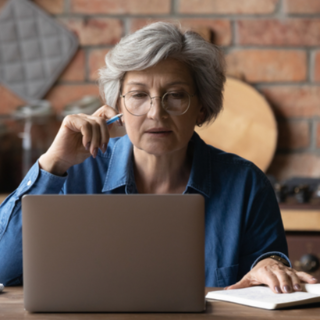 It's not just bank accounts, there's more money hidden away in old investments and pensions, with the amount estimated to be at least £19 billion. Use the services below to find yours.

For all the latest guides, deals and loopholes simply sign up today – it's spam-free!
Can I reclaim assets of deceased relatives?
Yes. When using any of these searches, you'll be asked whether the claim is for an account of yours, and if not, the name of the account holder is requested. At the point when the information is passed on to the account/investment provider, it will then contact you to confirm your identity, and work through ensuring the cash gets to the right person.
The process varies from case to case, but providing there was a will and there aren't any huge family rifts over who is entitled to the cash, it should go smoothly. Bigger reclaims are likely to take longer to sort out, but obviously the reward is higher too!
Ensure that a deceased relative's account is actually 'lost' before using the claim routes above. If you know the account details and which bank or provider it is with, then contact them in the first instance to track the account down.

For all the latest guides, deals and loopholes simply sign up today – it's spam-free!