Reclaim forgotten cash
Find lost cash in old accounts & pensions
Billions of unclaimed financial assets lie in old UK bank accounts, pensions and investments – even though most are easy to reclaim. So whether the account's yours or belonged to a deceased relative, it's worth spending 10 minutes checking. You could be in line for a windfall – one MSE reader found an old pension worth more than £137,000. It's free and easy to check online, so don't be tricked into doing it over the phone – it could be a scam.
For all the latest deals, guides and loopholes simply sign up today – it's spam-free!
What is a lost asset?
It's believed that there could be as much as £50 billion in total in lost bank and building society accounts, Premium Bonds, pensions, investments and insurance policies – collectively these are referred to as lost assets or lost accounts.
How do I know if I've got a lost asset?

As it's lost, you might not even know you have one.
Accounts are declared dormant after banks fail in attempts to track you down at your last known address. Investment providers will continue to administer your investment, but if you don't tell them when you move, you can't monitor how that investment's performing.
There are two main triggers for financial service providers:
Returned letters and statements. If the bank, building society or investment provider sends post, and it gets returned marked with an explanation that you don't live at that address anymore, it'll mark this on your account, and try to contact you through any other details it has.

Inactivity. Even if mail is returned, if you're still using the account, it's likely to remain open. However, long periods of inactivity often cause accounts to be marked as dormant. The amount of time varies depending on the bank and the product. In general, current accounts are deemed 'lost' after about 12 months of no use, while savings accounts can be left for three to five years before the bank takes action.
This means that unless you have an inkling that you had an account with a provider, it's unlikely you'll find out about any dormant accounts. However, if there's any chance cash of yours is sitting unused in a bank's coffers, have a search as there's nothing to lose.
And bear in mind that if you do find a lost account, the interest rate is likely to be rubbish. So by ditching it and switching to a top savings account, your money will be doing much better.
You don't need to pay to reclaim lost accounts...
There's absolutely no need to pay anyone to do this. A growing number of companies offer to track down your old assets for a fee. IGNORE THEM. It can easily be done by yourself without forking out any cash. Also be wary of giving out your details to anyone claiming to be able to help you trace lost accounts, as it could be a scam.
Depending on the type of product your assets are in – current accounts, savings, pensions, or various investments – a selection of organisations provide facilities to help search for unclaimed accounts, many of which can be done quickly and at no cost online.
"I found more than £137,000 in an old pension. I'm a big fan and want to say thanks!"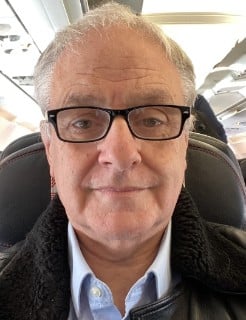 Reader Richard followed Martin's advice after hearing about others who'd successfully found lost pensions.

He followed the advice and after a few months managed to locate his old pension provider, who were now Aviva. After a few calls with them they found an old work pension which he had stopped paying into during the 1990s.
He wrote to us in April 2023:
I just wanted to thank Martin and the team for advice in locating lost pensions. I followed the advice and after a few months managed to locate my old pension provider, who were now Aviva.
After a few calls with them they found my old pension which I had stopped paying into during the 1990s.
When I called to check the current valuation, I still remember the lady at Aviva saying 'oh my God, do you know how much your pension is worth?' She was shocked that it had reached a value of £137,749 including a final bonus of about £29,432.
I always watch and read what Martin says and without his advice on locating lost pensions, I would never have started looking for it.
Richard


Lance used the info in this guide a few years ago to see if he had any lost accounts, and found almost £40,000 in an old pension:

Used the information on your site to search for any old pensions I might have had years ago. Found I had a £39,000 pension with Scottish Widows. Thank you.
Lance
Read Lance's full story.


The Government set up the Dormant Assets Scheme in 2011 to reunite people with lost cash that's been left untouched for 15 years or more. Under the scheme, if an asset's deemed to be dormant and can't be reunited with its owner, it can be transferred to the Reclaim Fund and used to fund environmental and community projects around the UK.

In February 2022, the scheme was expanded from just cash in banks and buildings societies to include certain assets from the pensions, insurance, investment and wealth management, and securities sectors.


Participation in the scheme is voluntary, so not all financial organisations are part of it – but all major high street banks and building societies have signed up. The first priority for any company taking part in the scheme is to try to reunite customers with their lost assets.

The money can only be transferred to the Reclaim Fund if it isn't possible to reunite lost assets with their owner. And even after the money has been transferred, owners are still able to reclaim at any time what they would've been owed.
How to trace lost bank accounts, savings accounts and Premium Bonds
Billions of pounds are estimated to by lying unclaimed in old current and savings accounts and in lost Premium Bonds. You can trace all three by filling in one form. All you need to do is:
My Lost Account is a joint venture from UK Finance, the Building Societies Association and National Savings & Investments (NS&I).
To start reclaiming, use the link above to start a search and then fill in details about the account you're looking for. After that it's a waiting game – banks and building societies say they'll respond within three months of the claim, while NS&I aim to respond within a month.
If a bank/building society can't agree on the validity of your claim, you have the right to appeal internally through the bank and then, if still unsuccessful, to refer your complaint to the independent arbiter, the Financial Ombudsman Service (FOS). See our Financial rights guide for other complaints the FOS can help with.
It's worth noting that if a bank or building society still thinks it has your current contact details, it may not have marked your account as lost, in which case you won't be able to reclaim the money using My Lost Account. Instead, either contact the company directly, or try one of the catch-all services we mention further down in this guide.
Found lost Premium Bonds? Now check if you've won
Once you've tracked down your Premium Bonds, and got your holder's number or NS&I number, you can check if you're owed one (or more) of the unclaimed prizes on the NS&I Premium Bonds prize checker or on the NS&I's prize checker app. There's more than £79 million in unclaimed Premium Bond prizes, ranging from £25 to £100,000.
If you find you do have an unclaimed prize, and you're registered for NS&I's online and phone service, you can phone 08085 007 007 to start your claim. For more info, including on what to do if you don't have a holder's number because your bonds are more than 30 years old, see our Unclaimed Premium Bond prizes MSE News story.
For all the latest deals, guides and loopholes simply sign up today – it's spam-free!
How to find old pensions, investments and insurance policies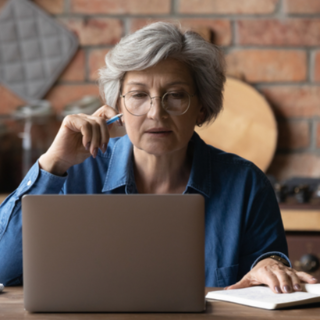 The amount of money hidden away in old investments and pensions is estimated to be more than £26.6 billion. If you think some of this could be yours, use the services below to track it down...
Catch-all services
Gretel – This free catch-all service launched in April 2022. Because Gretel is a relative newcomer, some big financial institutions are yet to sign up, so you may not get a match straightaway. But it will continue to search for lost accounts on your behalf, and will let you know if your details match a lost account with a company that joins in future.

To start a search, just fill in your name, address and date of birth. Gretel will then do a soft search on your credit report (don't worry – this won't affect your credit score and lenders can't see it) to check your identity and match you with previous addresses where you may have accounts registered.

You can also now use Gretel to search for lost assets on behalf of vulnerable or deceased loved ones.

Gretel says it uses bank level security to keep your data safe, and won't sell any of your data to third parties – it only uses it to try and reconnect you to any lost accounts.

We don't have much feedback on Gretel yet, so if you do decide to try it, please share your experience in the MSE Forum.

Can I reclaim assets of deceased relatives?
Yes. When using any of these searches, you'll be asked whether the claim is for an account of yours and, if not, the name of the account holder. At the point when this information is passed on to the account/investment provider, it will then contact you to confirm your identity, and work through ensuring the cash gets to the right person.
Ensure that a deceased relative's account is actually 'lost' before using the claim routes above. If you know the account details and which bank or provider it is with, then contact them in the first instance to track the account down.
The process varies from case to case – and will to some extent depend on whether there was a will and if the original estate was administered via a grant of probate. Depending on the value of what's found, and assuming there aren't any huge family rifts over who is entitled to the cash, this should go smoothly. Bigger reclaims could be more complex to sort out, but obviously the reward is higher too.
For more help on organising the finances of a deceased loved one, see our Probate guide.
For all the latest deals, guides and loopholes simply sign up today – it's spam-free!
Have your say in our forum!