How to get cheap hotel deals
Five-star deals, hostels & mystery bargains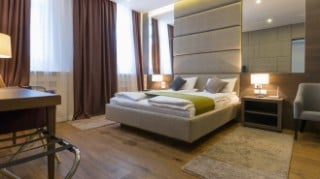 Never assume hotel or hostel prices are fixed. We've 25 tips for bagging cheap accommodation, including how to grab special opening rates, get up to 11% cashback and exploit free cancellation policies.
Hotels & coronavirus
The Covid-19 coronavirus pandemic has devastated travel across the globe, but as of Saturday 4 July the UK's Foreign and Commonwealth Office will begin to lift some of the lockdown restrictions having previously warned Brits against all non-essential trips abroad.
We've been working flat out to answer your questions on travel insurance, cancelling and booking holidays, and much more. See our Coronavirus Travel Rights guide for the latest info.
Should you book now?
If you're thinking of going away, look for hotels where you pay at the hotel and can cancel for free (often you can do this 24 to 48 hours before your stay starts). Even if cancelling your booking isn't free, some have an option to pay slightly more for a fully-flexible booking. Weigh up this charge against how much you'd lose if you couldn't go – for some, it could be worth paying.
The rest of this guide includes full help on how to get a good deal, though bear with us on some of the detail given we're in such a fast-moving travel environment right now.
25 tips on cheap hotel stays, including...
Join the MSE Forum Discussion