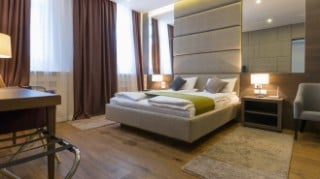 How to get cheap hotel deals
Five-star deals, hostels & mystery bargains
Never assume hotel or hostel prices are fixed. We've 24 tips for bagging cheap accommodation, including how to grab special opening rates, get up to 10% cashback and exploit free cancellation policies.
Hotels & coronavirus
Coronavirus restrictions put in place across much of the UK have thrown travel plans into chaos. See our full guide on Coronavirus – your travel rights and Coronavirus Life-in-Lockdown Help for the latest info.
We don't know exactly how long these restrictions will last, but the Government reiterated on 5 April that international travel for those living in England won't resume before 17 May, and will be reviewed later this month. We'll update here with dates for the rest of the UK when we know more.
Some people may understandably still press ahead with booking trips and stays in the future. If you do so, remember things can change quickly, so check terms and conditions carefully. It's also best to look for accommodation which offers flexibility if you're unable to stay due to future travel restrictions.

Staying in the UK or want a secret hotel bargain? This guide focuses on overseas hotels – while some tips apply to the UK too, see also our dedicated UK Hotels guide and MSE Jenny's UK Bargain Break Tips blog. Plus find discount rates at top hotels with our Secret Hotels guide.