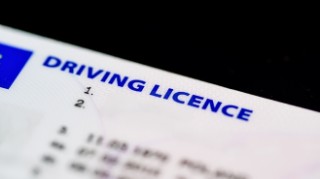 Is your driving licence valid?
30-second check to save a fine of up to £1,000
About two million people have an out-of-date driving licence. There's a fine of up to £1,000 if you don't renew it, so check now. This guide shows you how to check whether it's valid, how and where to renew, how long it's likely to take, how to ensure you're covered when driving abroad, and what to do if you still have a paper licence.
For all the latest deals, guides and loopholes, simply sign up today – it's spam free!
Check your driving licence NOW or risk a fine of up to £1,000
There are three big checks to do on your driving licence. Dig yours out NOW and ensure you do 'em all, or you could be stung with a fine of up to £1,000.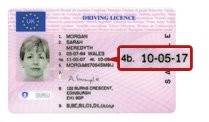 1. Check the photocard expiry date

Photocard licences replaced paper licences in 1998, and must be renewed every 10 years. The Driver and Vehicle Licensing Agency (DVLA) says a whopping two million or so are out of date.
Driving licence photos must be replaced every 10 years (no matter how young you look).
It's easy to forget, but a quick check now could save you a fine of up to £1,000 if your photocard's expired. It's an annoying £14 to renew (£17 if you renew by post), but that's a far better option than the fine.
There are a few dates printed on the photocard, but the one you need is the photo expiry date printed on section 4b on the front of the card. If you really can't find your photocard, see how to renew below.
How to renew your licence
The process is similar, whether you're renewing a driving licence or replacing a lost or stolen one. There are three ways to apply:
Online. You can apply online at Gov.uk, providing you've a valid UK passport.


By post. Alternatively, anyone can get forms (known as 'D1 pack') from most post offices, or order one from the DVLA website (in the 'Other ways to apply' section).


In person at selected post offices. The Post Office charges an extra £4.50 to take your photo on top of the £17 fee, but the total also includes posting your application to the DVLA.
How much does it cost?
There's a £14 fee for each renewal if you do it online, £17 if you renew by post. You should be sent a reminder and form a few weeks before your licence expires. However, as many miss this or forget, it's well worth making a note of when yours expires.
Though the photocard needs to be renewed every 10 years, in general driving licences are valid until you're 70, after which it needs renewing every three years. If you only need to update your address or name, or you're over 70 and you're just renewing it, this is free. There's no limit to the number of times you can update your name and address for free.
How long before expiry do I need to renew?
You'll get a reminder to renew a month or so before your licence expires, and that's when it's best to do it. The DVLA says you should usually get your new licence within five days if you renew online, but the Gov.uk website currently states that it may take longer due to the pandemic. Despite having 300,000 more applications than usual in the works at the time of writing, the DVLA told us that most will be turned around within the normal time.
Renewals by post can take up to four weeks, so the DVLA encourages people to renew online. As the safest thing is to have your new licence in hand, the best way to ensure that is to renew about four weeks before it expires.
For medical driving licences, you'll be sent a renewal reminder 90 days before expiry. The DVLA says renewals are currently taking longer than four weeks, so renew as soon as you get your reminder to give yourself the best chance of getting your new licence before the previous one expires, although you may still be able to drive without it.
Your new licence will be valid from the date your renewal is approved, not from the expiry date of your current licence.
My photocard's already expired, will I be fined?
Renewing late won't prompt a fine, but if your licence has expired the DVLA says you shouldn't drive until it has received your completed renewal application – see directly below.
Can I drive while waiting for my new licence?
The DVLA says if your licence expires while it is processing your renewal application, you should be able to continue driving as long as you meet certain conditions, including only driving vehicles you were entitled to drive on your previous licence, not being told by a doctor or optician that you shouldn't drive, and you aren't disqualified from driving.
If you're waiting for a medical driving licence, ie, you have declared a medical condition to the DVLA, you must make sure you meet the medical standards for fitness to drive before doing so.
For full info, see the Can I drive while my application is with DVLA? guide on the Gov.uk website.
2. Check your correct address is on it
It sounds bonkers, but forget to update your address and you risk a fine of up to £1,000 if stopped by the police – so check now to make sure it's correct.
If your address is wrong, you can update it online via Gov.uk, or by post (see Gov.uk for info). There's no limit to the number of times you can do this for free, so it's handy if you move again later down the line.
The DVLA recently made it possible to change the address on your vehicle log book online too.
3. Check your name or gender is correct if you've changed it
The third check is to make sure your name and/or gender are correct on your driving licence, particularly the former if you've changed it since getting married.
Direct Line previously found 3% of married women had an out-of-date name on their licence, which bizarrely could also incur a fine of up to £1,000. So if you think you could be affected, check now.
To update your name or gender, order the form (D1 'Application for a driving licence') from Gov.uk and post it to the DVLA, along with the documents needed (forms are also available from most post offices). As with address updates, handily there's no limit to the number of times you can update your name for free.
Will my photocard's expiry be renewed if I update my address or name?
If you're only changing your personal details, the photocard's renewal date won't be updated. While it's free to change personal details, if you decide to include a new photo to renew your photocard at the same time, this will still cost you £14 online, or £17 by post. But if you're only updating your address or name, you don't need to send a new photo unless your current photocard has expired.
For all the latest deals, guides and loopholes, simply sign up today – it's spam free!
Driving in Europe: In most cases you DON'T need a permit (despite Brexit)
Prior to the UK leaving the European Union on 31 January 2020, a UK driving licence was accepted in all EU countries, as well as Iceland, Liechtenstein, Norway and Switzerland, and this continued to be the case during the transition period that ended on 31 December 2020.
The Government had warned UK citizens might need an international driving permit (IDP) to drive in the EU when the transition period ended, but following the agreement of a post-Brexit trade deal, the Department of Transport told us that in most cases, you DON'T need an IDP to drive in the EU or Iceland, Liechtenstein, Norway and Switzerland.
There are only two scenarios where you may need an IDP to drive in those countries:

If your licence was issued in Gibraltar, Guernsey, Jersey or the Isle of Man, in which case you need to check with the embassy of the country you're planning to visit.


If you have a paper UK driving licence, in which case you'll again need to check with the embassy of the country you're going to whether you need an IDP or to upgrade to a photocard.
If you do need an IDP, they cost £5.50 and it's possible you may need more than one, depending on where you're planning to go – for full help, including how to apply, see Driving outside the EU.
If neither of the above scenarios apply to you, you can drive in the EU, Iceland, Liechtenstein, Norway and Switzerland using a UK driving licence without any extra documents, though see the expiry info above for how to check your licence is valid before you go.
Taking your own car? You no longer need an insurance 'green card'
After the Brexit transition period ended on 31 Dec 2020, UK drivers who wanted to drive their own car in the European Union or European Economic Area needed to get an insurance 'green card' – an international certificate issued by UK insurance firms guaranteeing the bearer has the necessary minimum level of third-party cover.
But as of August 2021, this requirement was scrapped, so you no longer need an insurance green card to drive your own car in the EU or EEA, or in Andorra, Bosnia and Herzegovina, Serbia or Switzerland. This means things are back to how they were before Brexit – if you have a UK car insurance policy then you automatically get third-party cover in the EU and EEA, so your provider will pay out if you damage another car, but not if you damage yours or it gets stolen.
You'll continue to need to ask your insurer for a green card if taking your car to a number of non-EU and non-EEA countries in Europe, including Albania, Belarus, Georgia, Moldova, Montenegro, North Macedonia and Turkey. For more info, see our Driving in Europe guide.
Other things to check before driving in Europe
Besides your licence and insurance, there are a few other checks you should make before taking your own car to the Continent, and one you should make if you're planning to hire a car when you get there. See our Driving in Europe guide for full help – here are some quick pointers:
Breakdown cover. Go outside the UK and often your breakdown cover isn't valid. Check it, and if not, you can upgrade to a European policy or buy special one-off temporary cover. For more details, see Cheap Breakdown Cover.
Do a maintenance check. Do all maintenance before you go (for where to find help on fixing common complaints, see Motoring MoneySaving), and ensure you've got manuals and the numbers to call if your vehicle breaks down.
Driving rules. Get familiar with the driving regulations for the country or countries you're going to, as you could run into problems and even face hefty fines if you get things wrong. For a rundown of country-specific rules, see our Driving in Europe guide.
Driving outside the EU: Check if you need an extra permit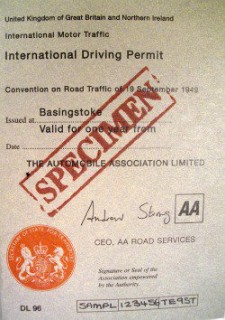 In spite of Brexit, in most cases you don't need an international driving permit (IDP) to drive in European Union countries. But if you're planning a road trip further afield, you should check if you'll need one.
IDPs are required or recommended in over 140 countries, including Australia, India, Thailand and the US. Drive without one where it's needed and you may be refused a hire car and risk trouble with the authorities.
They come in booklet format, and contain several translations of your driving licence. There are three types, known as the 1926, 1949 and 1968 Conventions, and they're all the same price. Which you'll need depends on where you're off to.
It's also worth noting that the Driver and Vehicle Licensing Agency (DVLA) advises any driver travelling abroad to carry a photocard licence, rather than the older all-paper version. This isn't obligatory, but it may make your journey easier. See above for how to upgrade a paper licence.
Will I need a permit?
Before you leave, check the Post Office website for the full list of countries where a permit's required or recommended; it'll also tell you which type to get. You'll need to be 18 or over to get an international driving permit, and hold a full driving licence (see above for how to renew).
How to apply
It's £5.50 in-person from selected post office branches. The IDP lasts a year, and you can apply up to three months in advance of going away, so there's no need to leave it to the last minute.
It doesn't replace a driving licence though, as you'll need to show both when required.
Beware websites selling 'international driving licences' – these aren't legally recognised documents, so don't get caught out.
An AA spokesperson told us:
Some people mistakenly refer to international driving permits as 'international driving licences'. However, there is no such thing as an international driving licence – they are not legally recognised – so don't be fooled into buying one, as they are not worth the paper they are printed on.
An IDP, on the other hand, is required or recommended in 140 countries and is recognised internationally – they are issued in accordance with road traffic conventions, which stipulate that they can only be issued by motoring organisations or motoring authorities.
For all the latest deals, guides and loopholes, simply sign up today – it's spam free!
UK citizen living in the EU? Exchange your licence NOW
If you're a UK citizen living in an EU country, the Government says you should exchange your UK driving licence for the driving licence used in that country. The deadline for doing this depends on the country you live in, which will also dictate whether you need to retake your driving test. For full country-by-country info, see the Gov.uk website.
If you return to live in the UK, you'll be able to exchange your EU licence for a UK licence without having to take another test, provided you initially got your licence by passing a test in the UK.
Have your say in our forum!