If you click a link with an * to go through to a provider, we may get paid. This usually only happens if you get a product from it. This is what funds our team of journalists, and keeps us free to use. Yet there are two crucial things you need to know about this.
This never impacts our editorial recommendations – if it's in, it's in there because we independently rate it best.
You'll always get as good a deal (or better) than if you went direct.
For a more detailed explanation see How MSE is financed.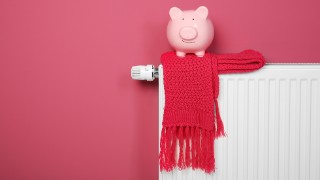 Best boiler cover
Save £100s on boiler and home emergency cover
If you're worried about your boiler or central heating system failing, there's a type of insurance you can get if things go wrong. Energy providers often try and flog their own boiler breakdown cover at inflated prices, but you don't need to take it. This guide shows you how to compare policies to find the best deal, plus alternatives to consider first.
1-min read on finding cheap boiler cover
Many can save £100s by comparing policies to find the cheapest one. Here's a quick lowdown if you know what you're doing and just want to find a cheap policy (alternatively, if you need a bit more help, you can read our full guide below):
DON'T just blindly get boiler cover from your energy company – instead get a quote from comparison sites. Comparison sites don't search identical insurers, nor give identical prices, so try as many as you've time for in this order:

For all the latest deals, guides and loopholes simply sign up today - it's spam free!
What is boiler cover?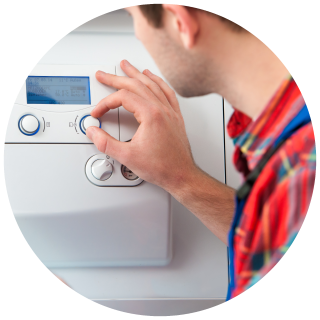 Boiler cover pretty much does what it says on the tin – it's an insurance policy you buy to cover the cost of getting your boiler working again if it breaks. But there are several different levels of cover to choose from:
Boiler-only cover. This is the starting level of cover, and usually the cheapest. It typically covers only the boiler and its controls. The majority of central heating claims are down to a broken boiler, but if the problem is outside the 'white box', this sort of cover won't help.


Boiler and central heating cover. The same as above, plus cover if, for example, pipes, radiators or central-heating pumps break.


Boiler, heating, plumbing, drains and home electrics cover. This would be classed as high-end cover, and so tends to be more expensive. Here you'd be covered for all central-heating repairs, plus burst pipes, blocked drains and electrical repairs. It's slightly different to the home emergency cover below, as this policy would also cover repairs that aren't considered an emergency.


Home emergency. Broadly, this tends to cover your boiler and central heating, plus also provides help for floods, pest infestation and more. As the name suggests, it tends to cover emergencies – usually if your health's at risk, your home's uninhabitable or at risk from further damage if the problem's not fixed. For example, this could be if you've a burst pipe and can't turn off the water supply, or your boiler's broken and it's zero degrees outside.
Whichever level of cover you opt for, always double-check what you're getting and closely inspect the terms to make sure the policy suits you, and you're not under or over-covered. It's also important to note that almost all plans include an initial no-claims period (designed to stop people signing up to plans on the day their boiler breaks), which varies from 14 to 30 days.

Should I get boiler cover?
As a policy is optional, you'll need to weigh up whether the monthly cost is worth it for you – though there's absolutely no point in shelling out for cover if you don't have to. Here are some key points that should help:
You don't need it if you rent. Only homeowners need to consider boiler cover. If you rent, it's not your responsibility. Though it's always best to check what level of cover your landlord has in place before you sign your rental contract, so you know how long you could be left in the cold if anything were to break.
Check if your home insurance already provides cover. Some contents insurance policies include a home emergency or boiler cover option, either as standard or a paid-for extra. This often covers the cost of call-outs and a temporary repair, though sometimes you'll still need to pay an excess.

Check with your provider beforehand to avoid being double-covered, or use our Cheap Home Insurance guide to find an insurer that offers this cover as part of the package.
Consider self-insuring if your boiler is under three years old. If you've new, reliable kit, it may be cheaper to self-insure. Instead of paying for a policy each month, put the same amount into a top savings account to build up your own emergency fund. If you have a problem, the cash is there to pay for it. If you don't, the cash is yours.

However, be aware that this method takes time to build up and the cost of repairing or replacing a boiler can be expensive. For example, a new fan could cost around £230, a replacement pump can be up to £300 and a replacement heat exchanger may be upwards of £400.

You could consider playing the odds by self-insuring during the early years of your boiler's life – when it's least likely to go kaput – then after three years or so, bite the bullet and take out insurance.

Boiler cover need-to-knows
If you think boiler insurance is right for you, here are five key need-to-knows to understand before opting for a new policy. Remember with any new boiler insurance policy, you can't claim within the first 14-30 days.
Most policies won't pay if your boiler's croaked because it's not been properly maintained, neither do they cover the cost of safety inspections.

An annual service is an effective way to avoid these problems and may even be free in the first year after the boiler's installed.

Many boiler cover policies include servicing, especially higher end policies. Yet if yours doesn't you'll need to factor in a typical £60-£100 for an annual service on top.

The amount you can claim in the event of a boiler breakdown varies from product to product. Don't assume cover is unlimited, and always read the small print. Some only pay for costs up to a certain level per claim and per year (usually £1,000 or £1,500), limit the number of call-outs within 12 months or charge an excess for each call-out.

It's also possible you'll only be covered for the first two or three hours of labour costs – so always double-check before the call-out. The last thing you want is a hefty bill if it takes all day. Also, not all companies guarantee they'll send an engineer the same day.


If you're in a new house with relatively new, reliable equipment, then a cheap policy covering the bare essentials and modest payout limits should do. But if you've an old, unreliable and noisy boiler, and a heating system to match, then go for more comprehensive cover, with higher maximum claim amounts and as many annual call-outs as possible.

In some cases, an engineer will come round and won't be able to fix your boiler.

Replacing a boiler often costs £1,000s, but some policies will give you a contribution towards the replacement. So if you're getting a new policy, and your boiler's a little on the old side, check if it includes a contribution towards the cost of a replacement boiler. Many policies offer between £250-£750, though you're unlikely to get anything with a cheaper, basic boiler-only policy.

If you're on a low income, and you can't afford a new boiler, you may be able to get help with costs. Check if you're eligible in the Free Insulation & Boilers guide. Plus check out our Grant Grabbing guide to see if you're eligible for help with heating costs.

Most plans require a boiler to be below a certain age, usually seven years old, when the cover is bought. Others will request a boiler inspection before granting cover. If yours is old, you may want to consider the cost of the insurance, and compare it to buying a new boiler.

Even if you do get cover, as above, your boiler may be excluded from being replaced if it goes totally kaput. You could also find your old boiler system doesn't meet the standards requested by your insurance provider, in which case you'll probably have to pay extra to get your heating system revamped before being offered cover.

While the policies offer similar coverage, there is a key difference. With insurance, if the insurer goes bust you're protected by the Financial Services Compensation Scheme (FSCS). With service cover, you've less recourse if the firm goes bust.

The policy or comparison site should say which one it is, but if you're unsure, check whether the provider offering the cover (not necessarily the same as the firm that sells it) is on the Financial Conduct Authority's register as an insurer.

If it is, this means the provider is covered by the same Government-backed FSCS as banks, meaning if they go bust, you're protected.


The FSCS's main objective is to "maintain continuity", so it will try to find another provider to take over your policy, or issue a substitute policy. If it can't, it'll refund 90% of any money you've already paid. Additionally, if you have any ongoing claims, or need to make a claim before a new insurer is found, the FSCS should ensure these are covered.

For service agreements that are not covered, any protection you have relies on the provider's solvency – how likely is it to go bust? The risk is likely to be low with massive energy companies, but if it's a small company you've not heard of before, perhaps you should think twice.
Best buys: How to find the cheapest cover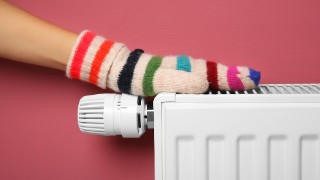 Before you start looking for cover, know that your boiler cover is completely separate from your energy provider. Energy providers often craftily try to link the two, but that's usually nonsense (unless cover comes 'free' with your tariff).
However, always ensure you're on the best energy deal, as the savings from switching could more than pay for your boiler cover. Our Cheap Energy Club lets you compare deals, or it can pick a tariff for you to select every year to ensure you're always on a cheap deal.
The top comparison sites for cheap boiler insurance

Thankfully, a few comparison sites do the hard work for you. Just pop in your details and you'll get a result in minutes. The prices in your results will usually depend on where you live, the type and age of your boiler, and what level of cover you're looking to buy.
The comparison sites below include almost all of the major boiler insurance providers. You'll also be able to choose home emergency policies if that's what you're looking for.

uSwitch doesn't cover every insurer, so it's worth trying at least one of the comparison sites below to ensure you get the widest reach...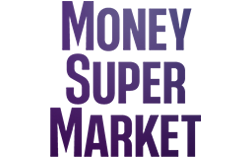 For all the latest deals, guides and loopholes simply sign up today - it's spam free!
Cashback sites may pay you for signing up
As an extra boon, members of specialist cashback websites can be paid when they sign up to some financial products. Once you know who your cheapest boiler cover provider is, you need to check there aren't any hidden cashback deals. Do find out that it's exactly the same deal though, as terms can be different. And remember the cashback is never 100% guaranteed until it's in your account.
Full help to take advantage of this and pros & cons are in our Top Cashback Sites guide.
How to complain about your insurance provider
The insurance industry doesn't have the best reputation for customer service. While one provider may be good for some, it can be hell for others.
Common problems include claims either not being paid out on time or at all, unfair charges, or exclusions being hidden in the small print. It's always worth trying to call your provider first, but if not, then...
You can use free complaints tool Resolver. The tool helps you manage your complaint, and if the company doesn't play ball, it also helps you escalate your complaint to the free Financial Ombudsman Service.
Have your say in our forum!