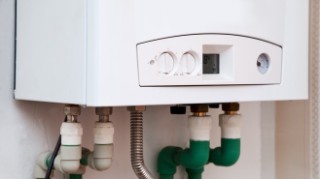 Best Boiler Cover
Save £100s on boiler and home emergency cover
Energy providers use our fear of losing heating or hot water to jack up the price of boiler breakdown cover. And while some of the big six energy suppliers try to flog their own cover at inflated prices, you don't need to go with their offer. With just 10 minutes' work, you could cut costs by using a cheaper, standalone insurer. This guide shows you how.
Get Our Free Money Tips Email!
For all the latest deals, guides and loopholes - join the 12m who get it. Don't miss out
Boiler cover need-to-knows
There's absolutely no point in shelling out for cover if you don't have to – it depends on who's in charge of heating your home. So the first question you need to ask yourself is whether you need it at all. Quite simply...
Only homeowners need to consider boiler cover.
If you rent, it's not your responsibility.
Even if you don't need to buy cover, always check with your landlord BEFORE you sign the rental contract what cover is in place so you know how long you'd be left in the cold if the heating and boiler were to break down.
Here are the rest of the need-to-knows:
Get Our Free Money Tips Email!
For all the latest deals, guides and loopholes - join the 12m who get it. Don't miss out
The different types of cover explained
There are many different types of boiler and heating insurance and cover, so when choosing, always double-check what you're getting and closely inspect the conditions to make sure the policy suits you, and you're not under or over-covered. Here are the three main types.
Boiler cover with central heating cover
As well as protecting your boiler, you get the added protection of damage caused to your central heating system (such as your pipes and radiators) and can replace central heating pumps, and more.
Boiler-only cover
This type of policy typically covers the boiler itself and its controls against breakdown. If the damage is outside the 'white box', that's when it falls under the central heating section. But a majority of central heating claims are because of a broken boiler.
Home emergency
This varies from provider to provider. What we may class as an emergency is not always classed as one in the eyes of the provider.
Broad cover tends to include boiler, central heating, pest infestation and more. Yet payout limits for each can be low, eg, from £250 towards a new boiler, up to £750 – so if your boiler is the main concern this mightn't be for you.
As a rule of thumb, if your health is at risk, your home is uninhabitable or further immediate damage, such as a burst pipe, could occur to your home and you are unable to turn off the water supply, it's usually classed as an emergency.

Is a blocked toilet an emergency? If it is the only one in the home, it usually is.
Quick questions on the different types of cover
The more likely your boiler is to break down, the more likely you will need extensive cover. The amount you can claim in the event of your boiler going up the Swanee varies from product to product. Don't assume cover is unlimited, so always read the small print. Some only pay for costs up to a certain level per claim and per year (usually £1,000 or £1,500) or limit the number of call-outs within 12 months.

So, assess the likelihood of problems. If you're in a new house with relatively new, reliable equipment, then a cheap policy covering the bare essentials and modest payout limits should do. But if you've an old, unreliable and noisy boiler, then go for more comprehensive cover, with higher maximum claim amounts and as many annual call-outs as possible.

Plans usually provide a 24-hour, 365-day helpline to call when you have an urgent heating or hot water problem. They usually cover the cost of the call-out, repairs, parts and labour.

It's possible you'll only be covered for the first two or three hours of labour costs – so double-check before the call-out. The last thing you want is a hefty bill if it takes all day. Also, not all companies guarantee they'll send an engineer the same day.
Best buys: How to find the cheapest cover
Before you start looking for insurers, one big fact is utterly vital.
You don't have to use your energy provider's boiler cover!
Just because you get your gas or electricity from one supplier doesn't mean you need its insurance too. Energy providers often craftily try to link the two, but that's usually nonsense. This is an open market and you want to get your hands on the best policy at the cheapest price. Also remember to regularly compare to ensure you've got the cheapest gas and electricity tariffs.
By avoiding energy providers' cover, you can almost halve the price, saving £100 a year - or more if you are looking for a fully comprehensive level of cover. Thankfully, a few specialist web and phone services (see below) will do the comparison for you. Just give them your details and you'll get a result in minutes. The price will depend on your boiler and fuel type, plus the level of cover. You may want boiler-only, or central heating too.
Check the top comparison sites for cheap boiler insurance
The comparison sites below are good for finding the right boiler cover, but not necessarily for other products. The comparison sites below cover almost all of the major boiler insurance providers in the market.
uSwitch for range and power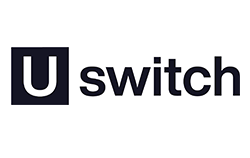 The widest, most powerful comparison is offered by uSwitch* and it only takes a couple of minutes. Enter the postcode and it will return quotes with a brief overall of the cover provided. You can then select the type of policy you are looking for via a simple tab system.
Cover is available from under £3/mth for boiler-only cover, and from £5/mth for boiler and central-heating cover. It doesn't cover every insurer, so it's worth trying at least one of the comparison sites below to ensure you get the widest reach.
We've limited feedback in respect of using this comparison tool. Please let us know how you get on via the forum discussion.
Extra comparison to increase your quotes
Here are some extra comparison sites worth looking at to increase the number of insurers searched.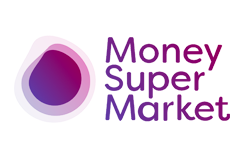 Check MoneySupermarket's* listings to see if any policies suit what you're after, as boiler-only cover can also be found from under £3/mth. However, the prices are often only an indicator (as the quotes could change based on your info).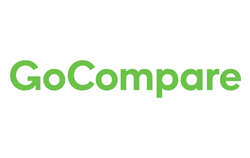 For more choice of providers, try Gocompare though they are more focused around home emergency providers. It also provides quotes based on some initial questions.
Alternatives to buying cover
There are ways to avoid shelling out every year for insurance, ranging from an expensive one-off investment to the equivalent of crossing your fingers and hoping for the best.
There may come a time when the cost of having an old, faulty or inefficient boiler prompts the question: should I get a new boiler?

Be warned. Boilers are very expensive – starting from about £600, and can easily cost thousands. If it gets to the point where you're exhausting the terms of your boiler cover, it's probably a sign that you should be looking.

Some can get help with boiler costs, but usually only if you're on a low income. See the Free Insulation & Boilers guide.

Also check out our Grant Grabbing guide to see if you're eligible for help with heating costs.

The cost of repairing or replacing parts within a boiler vary and when added up can be a huge cost. As an idea, the average claims cost for repairing or replacing a broken down boiler is upwards of £300. For example, replacing a pump has been estimated to be almost £220, a faulty fan around £230 and a replacement heat exchanger nearer £400.

Those with fairly reliable boilers and a home insurance policy which covers home emergency call-outs may simply want to opt to remain uncovered (see Cheap Home Insurance guide).

Let's be very clear. This is all about realistically examining the risk of a breakdown, whether you're able to lay out the cash when needed, and how important the peace of mind of being covered is for you.

Safety is paramount, so ensure your gas appliances are regularly checked by a Gas Safe-registered engineer (and consider getting a carbon monoxide detector).
Get Our Free Money Tips Email!
For all the latest deals, guides and loopholes - join the 12m who get it. Don't miss out
Cashback sites may pay you for signing up
As an extra boon, members of specialist cashback websites can be paid when they sign up to some financial products. Once you know who your cheapest provider is, you need to check there aren't any hidden cashback deals. Do check that it's exactly the same deal though, as terms can be different. And remember the cashback is never 100% guaranteed until it's in your account.
Full help to take advantage of this and pros & cons are in our Top Cashback Sites guide.
What happens if my insurer goes bust?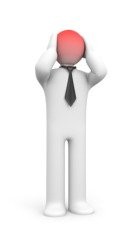 This is actually a bit more complicated (annoyingly) than standard procedures when companies go bust. This is where boiler cover falls under one of two types: insurance policies and service agreements.
First, is yours insurance or a service agreement?
Working out whether your policy is insurance or a service agreement is crucial to understanding the protection. It's also annoyingly tricky.
If you're using a comparison site, then they often state the level of protection. If not, make sure you ask the provider directly, and check if it's listed on the Financial Conduct Authority's register as an insurer.
If it's a service agreement, you've no protection
Service agreements – such as Npower's boiler cover – aren't regulated by the Financial Conduct Authority (FCA). So if the company goes under, you've no recourse to a compensation scheme. There's no central pool of cash to claim your money back from.
Any protection you have relies on the provider's solvency – how likely is it to go bust? The risk is minimal with massive energy companies, but if it's a small insurer you've not heard of before, perhaps you should think twice.
How it works if yours is an insurance policy
If it's proper insurance, providers regulated in the UK are covered by the same Government-backed Financial Services Compensation Scheme (FSCS) as banks, meaning if they go into default, you're protected. There are two main ways in which it protects you.
The FSCS's main objective is to "maintain continuity". This means if your insurer goes bust, it will try to find another provider to take over your policy, or issue a substitute policy. But if you have any ongoing claims, or need to make a claim before a new insurer is found, the FSCS should ensure these are covered.

If you've paid for cover for a year, but the company goes bust after a month or two, then you would lose out.

To protect against that, if the FSCS can't transfer your policy to another provider, you'll be given a period of time to take out alternative insurance, and 90% of any money you've already paid will be refunded as compensation via the FSCS. To help explain, here's a quick example...

You paid for a year-long policy in January and the insurer went bust in September. If the FSCS can't get the policy transferred elsewhere, then you will receive four months' compensation of the original cost.
How to complain about your insurance provider
The insurance industry doesn't have the best customer-service reputation and while a provider may be good for some, it can be hell for others. Common problems include claims either not being paid out on time or at all, unfair charges, or exclusions being hidden in small print. It's always worth trying to call your provider first, but, if not, then…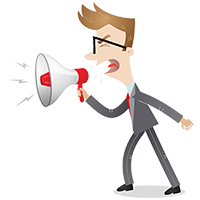 Free tool to help you complain
This tool helps you draft and manage your complaint. It's totally free to use, and it's offered by Resolver, a firm we work with to help people get complaints justice.
If the company you're complaining to won't help, the Resolver tool also helps you escalate your complaint to the free Financial Ombudsman Service.
Join the MSE Forum Discussion
Week of the 21 October 2020
For all the latest deals, guides and loopholes, join the 12m MoneySavers who get it now