If you click a link with an * to go through to a provider, we may get paid. This usually only happens if you get a product from it. This is what funds our team of journalists, and keeps us free to use. Yet there are two crucial things you need to know about this.
This never impacts our editorial recommendations – if it's in, it's in there because we independently rate it best.
You'll always get as good a deal (or better) than if you went direct.
For a more detailed explanation see How MSE is financed.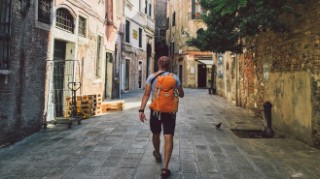 Backpacker Insurance
Get cheap cover if you're going abroad for two months or more
Every year thousands of people of all ages plan gap-year and other worldwide backpacking jaunts. If that's you, it's vital to get specialist travel insurance – often called backpacker insurance – as soon as you book, so you're covered if the worst happens.

In this guide we explain how to bag the best backpacker insurance deals, how they work and what to watch out for when you buy. If you're just going on a standard holiday, check out the best standard travel insurance policies.
Backpacker insurance: The 10 need-to-knows
Backpacker insurance best buys
POLICY
Europe (from)
Worldwide (from)
Max age
Medical
Cancellation
Baggage
Cash
Liability
Travel Insurance Direct (Long Stay – Standard)
£158.39
£318.22
45
£5m
£1,500
£1,000
£200
£2m
Allianz*
£174.92
£235.03
35
£5m
£2,500
£1,500
£250
£2m

Note: The worldwide premiums include USA. All example premiums based on backpacker trip of up to/for 12 mths.
Best buys – age 46 and above
We've also picked out the best deal if you're a little older, though be aware that many insurers have maximum age limits so anyone over 55 should double-check.
Cover for anyone who is 70 or over may be very difficult to find, so if that's you, try a broker who may be able to get you a specialist deal. You can find a broker via the British Insurance Brokers' Association.
POLICY

Europe (from)
Worldwide (from)
Max age
Medical
Cancellation
Baggage
Cash
Liability
Hiscox (GAP Year)
£256.74
£436.46
49
£10m
£2,000
£1,000
£200
£2m
Hiscox (GAP Year)
£290.24
£493.41
59
£10m
£2,000
£1,000
£200
£2m

Note: The worldwide premiums include USA. All example premiums based on backpacker trip of up to/for 12 mths.
If you've time... check comparison sites too
It's also worth checking prices on comparison sites. We found that prices on MoneySupermarket.com* sometimes beat our top picks for those that meet our minimum cover levels, though be aware the really cheap policies may have limited cover.
Other comparisons to try if you've time include Confused.com*, Compare The Market and Gocompare, but from our research these rarely beat our best buys on policies that meet our minimum levels (though please let us know if you do find cheaper cover via them).
Please note, these sites are also independent of MSE and may include providers we wouldn't. See FAQs below.
Pre-existing medical condition? You may need specialist cover
Some conditions are more difficult to cover than others, so consider your needs carefully. If you have, or have had, mild asthma or high blood pressure you may still be able to get cover via the methods above, though always tell your insurer about your condition even if you don't deem it serious.
However, if you've got a serious condition, you'll need specialist cover. Providers to try include Global Travel Insurance*, Medical Travel Compared, All Clear Travel and Staysure* are good starting points and will help you find specialist providers for your conditions.
Other specialists to add to the list to push the envelope are Avanti, MIA Online, and Orbis.
Please note, these sites are also independent of MSE and may include providers we wouldn't. See FAQs below
If you're still unable to find cover, speak to a specialist broker who should be able to help. Try the British Insurance Brokers' Association broker helpline.
If cover is still unaffordable, the price may drop considerably if you ask insurers to exclude some, or all, of your pre-existing conditions. Overall, it's a judgement call on the risks of travelling with limited cover.
How to make a claim on your backpacker insurance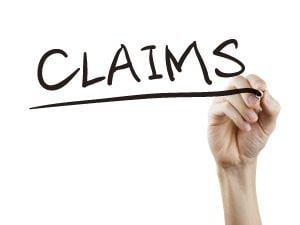 Claiming on your travel insurance shouldn't be daunting and – if you understand the terms and excesses on your policy – you shouldn't be in for any nasty shocks. Follow the five steps below in the event you need to claim.
1. Submit your claim as soon as possible
Contact your insurer as soon as you can. Some parts of your policy may have a short window to submit a claim and it may take a while to be processed.
2. If it's a medical claim get an insurer to accept it first
If you need medical attention – and it's not an emergency – get an insurer to accept the claim first. If the insurer accepts the claim, you won't be faced with a bill after treatment if your claim is eventually rejected. For obvious reasons, don't delay treatment if it's an emergency.
3. If it's a theft or loss claim, notify the police
If something goes missing or is stolen when you're abroad you may need to get a crime reference number or the overseas equivalent to make a successful claim. Report the incident to the police as soon as you can – you often have to do it within 24 hours – to make sure your claim doesn't hit the skids.
4. Keep your receipts
If you're claiming for lost luggage or delay, remember to keep receipts of essential items you've bought in the interim, such as food and drink. Many insurers allow you to add these expenses to a claim and may ask for receipts as proof.
5. Complain if you feel your claim was unfairly rejected
If your insurance company rejects your claim and you think it's done so wrongly, don't take it lying down. Complain to the free Financial Ombudsman. This independent adjudicator that will make the final decision on a claim if you're locked in a dispute with your insurer. For more on how to make a complaint, read our Financial Rights guide.
FAQs
Many people aren't aware that if they have an alcoholic drink on holiday, and lose something or have an accident, their insurance may not cover them – even if they only had the one drink. Insurers all have different interpretations – which we have seen in the T&Cs – ranging from 'drinking too much' to 'approx four pints' to 'alcoholic abuse'.

In practice, what most say is that it's all about if the drink has affected your decision-making ability. As we all have different tolerances, for some this could mean that just one drink could invalidate a claim.

It's also been reported that some insurers have gone as far as testing blood samples for your alcohol level (although we wonder how this works in practice) but as stressed, this does vary from policy to policy.

Having a claim refused could hit hard, possibly excluding you from medical or possessions cover. As a general rule, use your common sense as it's about safety as well as insurance. For example, if you're skiing and have two or three glasses of wine at lunch before hitting the slopes again, you're increasing the chance of an accident – which you also may not be covered for.

See our 8 things many of us do on holiday that could invalidate our insurance blog - it is an eye-opener.

If you currently have a policy but later develop a medical condition, you need to tell your insurer immediately. Insurers need to know about any condition you currently have, or may have had in the past, so they can accurately price your cover. If you have a condition they do not know about it will not be included as part of your policy, and if you fall ill because of it, you would have to foot the medical bill yourself as they will reject your claim.

You will not need any special sign-off from a doctor before you travel if you have pre-existing conditions but your insurer may have to refer back to your doctor for more information when you apply for cover. However, if you are under doctor's orders not to travel but decide to venture overseas anyway, your travel insurance will be invalid.

Yes, we do. One insurer, Holidaysafe (which was listed for a long time in our travel insurance best buys as a cheap 'no frills' provider) is currently excluded because of serious allegations made in The Times in November 2018 about its parent company, TIF. We took the decision to remove Holidaysafe while investigations continue. And as they're ongoing, Holidaysafe (and any TIF – Travel Insurance Facilities – policies) are still excluded.

However, we do link to comparison sites within our travel insurance guides and as they are independent of MSE, they may include providers we wouldn't.

We regularly review our policy on excluded providers and update our guides accordingly.
How to complain about your insurance provider
The insurance industry doesn't have the best customer-service reputation and while a provider may be good for some, it can be hell for others. Common problems include claims either not being paid out on time or at all, unfair charges, or exclusions being hidden in small print. It's always worth trying to call your provider first, but, if not, then…
Free tool to help you complain
This tool helps you draft and manage your complaint. It's totally free to use, and it's offered by Resolver, a firm we work with to help people get complaints justice.

RESOLVER – FREE COMPLAINTS TOOL*
If the company won't help, Resolver also helps you escalate your complaint to the free Financial Ombudsman Service.