How much will remortgaging cost?
Mortgage fees, solicitor costs & more
Get Our Free Money Tips Email!
For all the latest deals, guides and loopholes - join the 12m who get it. Don't miss out
Updated November 2017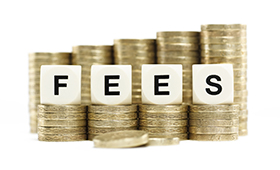 There are a multitude of fees when it comes to remortgaging so it's crucial to know the costs to work out if it's worth it.
This guide explains what fees and charges you'll need to factor in when remortgaging. Some won't apply to you, but we've listed them in a timeline of what you'll have to pay, when, and to whom so you can get a rough idea of how much you'll have to pay.
Costs for leaving your current deal
Early repayment charge
To your existing lender
An early repayment charge is a penalty applied if you repay your mortgage (or overpay more than is allowed) during a tie-in period. This is typically the length of time you are on an initial deal, eg, fixed for two years.
Exit fee
To your existing lender
Also called a 'deeds release fee' or an 'admin charge', this is to pay for your current lender to forward on your title deeds to your solicitor.
Costs for getting your new deal
Mortgage fees
To your new lender
Most products have at least one mortgage fee, if not two - the mortgage booking fee and the mortgage arrangement fee. Here's how they work:
Find the best buy mortgages
If you're ready to get a mortgage, tell our Mortgage Best Buys tool what you want, and it'll speedily find the top deals for you.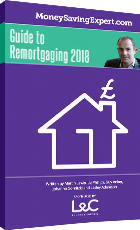 Ready to remortgage?
If you want to change mortgage, this free guide has tips on when you should & shouldn't remortgage and how to grab top deals.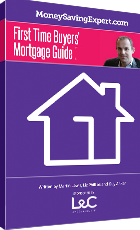 Ready to get a mortgage?
Want to get on that first rung? Our free guide helps you find the cheapest mortgage and boost your chances of getting accepted.
Valuation fee
To your new lender
The good news here is that most remortgage packages give you this for free. If it's not paid for you, expect to pay around £300-£400.
Conveyancing fee
To your solicitor
Legal work is required to remove the original lender's interest from the property and register the new lender.
Broker fee
To your broker
If you're using a broker, it may charge you a fee. But there are brokers who are fee-free, and it's worth using one to save yourself money.
Get Our Free Money Tips Email!
For all the latest deals, guides and loopholes - join the 10m who get it. Don't miss out
Your new mortgage repayments
To your lender
To work out your exact monthly payment for your new mortgage, you need to know the rate you'll be applying for. But if you haven't even started looking yet, you can use a best buy table to benchmark a realistic rate. Either way, our Finding Best Mortgages guide will tell you how to find a rate.