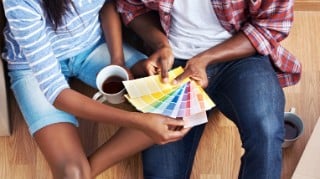 Buying a home – the timeline
A full rundown on what to do & when
Buying a home is one of the most stressful things you'll do, and it hasn't been made any easier by the coronavirus pandemic. Knowing the rough outline of how the process works though will make the ride much smoother. This guide walks you through 25 steps to buying a home, including timescales.
The process is slightly different in Scotland. For the 25 steps to buying a home in Scotland, see our full guide.
Buying a home and coronavirus
This guide was written before the outbreak of the coronavirus pandemic. Although the fundamentals of this guide still stand, if you're currently in the process of buying a property you could find it takes you longer than anticipated, owing to coronavirus and any local lockdown restrictions.
First-time buyer? Also see our 10 things we learned about buying a home during a pandemic blog.