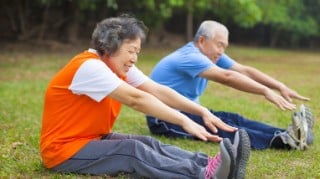 Pension Credit
Boost your retirement income with a state top-up
Pension credit is a tax-free means-tested benefit aimed at retired people on low incomes. For those who qualify, it can be worth £1,000s a year. However, an estimated one million eligible households don't claim – often because they don't know they can. This guide tells you how you make a claim, how much you could get, and the extras that people who get pension credit can also claim – including free TV licence if you're over 75.

For all the latest deals, guides and loopholes simply sign up today - it's spam free!
What is pension credit?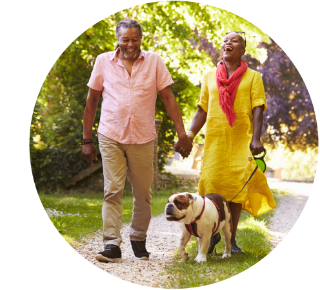 Pension credit is an income-related benefit aimed at people over state pension age offering a top-up to their income. It's available to single pensioners (including widows and widowers), as well as couples.
More than three million households are eligible for pension credit, but one in three don't claim – in many cases because they don't realise they could be entitled to it.
It's easy to check if you could get it – phone the pension credit claim line on 0800 99 1234 or use the free online Government tool. You can also use our 10-minute universal credit and benefits calculator to check on both pension credit eligibility and whether it's likely you could get other benefits.
Additionally, you may be able to get other deals such as a discount on your water bill or a cut-price phone/broadband tariff. South West Water, for example, offers a reduction in water and sewerage charges of up to 50% for people on the guarantee element of pension credit, while Wessex Water gives a discount of around 20%. Meanwhile, the BT Basic phone service charges just £5.10/month for line rental, including a £1.50 call allowance. For BT Basic + Broadband it's just £9.95.month.
For all the latest deals, guides and loopholes simply sign up today - it's spam free!
How much pension credit can I get?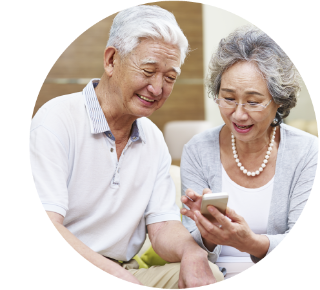 The average weekly amount of pension credit is £58 – or more than £3,000 a year – according to Government figures.
What you get depends on:
Your income
How much you have saved or invested
If you are in a couple (defined as having a partner who you live with) and the value of your combined income and savings
Pension credit has two parts:
If you're single: If your weekly income (including pension) is below £173.75, pension credit will top you up to this amount.
If you're in a couple: If your joint weekly income is below £265.20, you'll get a top up to your combined income to this amount.
Important: The Government will look at all of your income. This includes your basic and additional state pension, any income from other pensions, income from any jobs or social security benefits you have, plus any savings and investments above £10,000.
2. Savings credit – a reward for those who have saved for retirement
If you're single: Savings credit is worth up to £13.97 a week. To qualify, you must have a minimum income of £150.47 a week.
If you're in a couple: Savings credit is worth up to £15.62 a week. To qualify, you must have a minimum combined income of £239.17 a week.


This is how much you get: For every £1 of your income that exceeds the amount (£150.47/wk or £239.17/wk), you get 60p of savings credit – up to the £13.97/£15.62 weekly maximum. If your income is less than the £150.47/£239.17 savings credit threshold, you won't qualify.
Important: Savings credit is only available to people who reached state pension age before 6 April 2016. Couples where only one partner had reached state pension age before 6 April 2016 can also retain savings credit if the older partner had reached 65 and qualified for savings credit before that date AND has remained continuously entitled to it since.

How do I qualify for pension credit?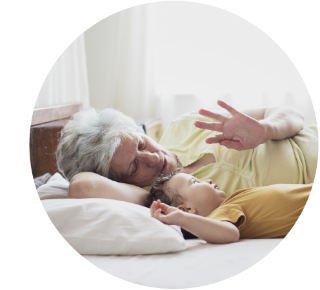 To qualify for pension credit you must:
Live in the UK – England, Scotland, Wales or Northern Ireland
Have reached state pension age (currently rising from 65 to 66 for men and women)
Since 15 May 2019, most couples will only be able to start claiming if BOTH partners have reached state pension age
To make a new claim for savings credit:
Men must have reached 65 and women 63 (the then state pension ages) before 6 April 2016. If you're in a couple, both partners must have reached state pension age by that date. You're treated as a couple if you live together. You don't have to be married or in a civil partnership.
For couples, one partner claims and gives income and savings details for both partners.
How much can I have in savings before it affects my pension credit?
Any income from work is, of course, treated normally, so if you earn £10,000 a year, that's what is recorded on your pension file as your income.

When it comes to savings and investments, the situation is a bit more complex and includes any money saved or invested in your name, as well as investment properties (excluding your home).
The first £10,000 doesn't count

You're allowed to have £10,000 saved without it affecting your pension credit at all. This is a big boon, as the majority of claimants have little more than this saved.

Above £10,000

Here, it's assumed you earn £1 a week per £500 (or part of £500) of savings and investments, which works out at 10.4% interest. This is completely unachievable in any savings account now, and virtually unachievable at any point in recent memory. If it were an investment, it would need to be doing seriously well.

The figure you initially declare for the value of your savings and investments stays on your file and is calculated at that rate in future unless you let the Pension Service know.

Therefore, if you spend your savings or the value of your investment drops, it's important to notify the Pension Service and have the amount you're entitled to recalculated as soon as possible. You should receive any increase in benefit as soon as your paperwork is processed. You can do this by calling 0800 99 1234.

Unfortunately not. If you move abroad permanently, the rules state you can't get pension credit. You must live in the UK to get it.

When you apply, you must be living in the UK. You must not be subject to immigration control – that is, there must be no restrictions that would stop you receiving financial help from the Government. You will also need to satisfy the 'habitual residence test'.

'Mixed-age' couples, where only one partner has reached state pension age, will need to claim universal credit instead – worth much less for many people. Charity Age UK says the change could cost some couples up to £7,000 a year in pension credit. Once you're both at state pension age, you can then apply for pension credit (you won't be eligible for universal credit once you both hit state pension age).


However, where only one partner has reached state pension age but is claiming housing benefit for the couple, the couple can still put in a new claim for pension credit.
How do I claim pension credit?
The quickest way to claim pension credit is via the Gov.uk website or by calling the Pension Service on 0800 99 1234. It will even fill in the application form for you. (In Northern Ireland, phone the Northern Ireland Pension Centre on 0808 100 6165.)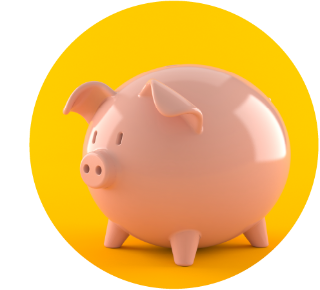 You'll need:

Your national insurance number
Information about your income, savings and investments
Your bank account details
You can make a paper application if you're unable to make a claim by phone. You can get a friend or family member to call the helpline to ask for a paper application.
The earliest you can start your application for pension credit is four months before you reach state pension age.
You can claim any time after you reach state pension age, but your claim can only be backdated for three months.
In short, yes. If your circumstances change you need to notify the Pension Service, including any changes to income, savings and who you live with. For example, there are some people who could end up losing pension credit they currently claim as a result of the rule changes for couples. This could happen if:

You're a single pensioner and start living with a partner who hadn't reached the qualifying age on or after 15 May 2019. This change in circumstance would mean you need to reapply as part of a couple – but since 15 May 2019 you have had to claim universal credit instead.


You stop being entitled to pension credit because of a change in circumstances, then become entitled again, but your partner hasn't reached the qualifying age. Again, you face having to apply for universal credit instead.

You can use the GL24 form to appeal the decision about your pension credit if you're unhappy with it and the decision was before 28 October 2013.

If the decision is after this date, you'll need to ask for what's known as 'mandatory reconsideration' before you appeal – you must usually do this within one month of the date of a decision. See the guidance for help.

The Department for Work and Pensions says that when people apply for pension credit or pension-age housing benefit, they can ask for their claim to be backdated.


Claims for both benefits can be backdated by up to three months, provided you would have been entitled to the benefits at the earlier date.

There is no separate form to complete – you can ask over the phone when you apply or, if you apply by post, put on the application form that you want to backdate your claim.