Pension Credit
Boost your state pension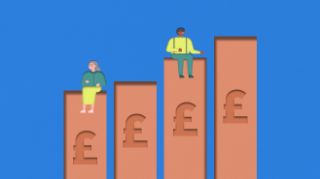 If you're on a low income, pension credit can boost the amount of state pension you receive. Yet many don't realise they're missing out on cash they're entitled to.
You could be missing out on £100s a year if you're not claiming pension credit. This guide tells you what it is, how you make a claim, and crucially how much you'll get.
Get Our Free Money Tips Email!
For all the latest deals, guides and loopholes - join the 12m who get it. Don't miss out
What is pension credit?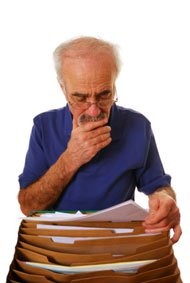 Pension credit is an income-related benefit. It's an extra payment that guarantees most people over 62 a minimum income, yet many don't realise they're entitled to it.
According to the Government, around four million people are entitled to pension credit but a third of those fail to claim it.
Even if you find out you're only entitled to a small amount of pension credit, it's still worth claiming it as it can enable you to qualify for other benefits and help with council tax.
How much is pension credit?
Pension credit comes in two parts. The first part is a guaranteed top up for all. How much you'll get for the second part will depend on how much you have in savings.
For single pensioners with weekly income (including pension) below £163, pension credit will top you up to £163.

If you have a partner and your joint weekly income is below £248.80, it'll top you up to £248.80.

When you apply for guarantee credit, the Government looks at all of your income. This includes both your basic and additional state pension, any income from other pensions, income from any jobs you have and any savings above £10,000.




Savings credit (for those 65 and over)

The savings credit is a reward for those with a modest income who have saved for retirement. After all, if saving means you end up with little more than those who don't save, it'd discourage people from providing for themselves.

Most people who reach state pension age on or after 6 April 2016 won't be eligible for savings credit. But you can continue to get it if you're in a couple and one of you reached state pension age before 6 April 2016, or you were getting savings credit up to 6 April 2016. If you stop being eligible for savings credit for any reason from 6 April 2016, you won't be able to get it again.

To qualify you have to have a minimum income of £140.67 a week if you're single, and £223.82 a week if you're in a couple.

The way it's calculated works like this: for every £1 by which your income exceeds the savings credit threshold (£140.67 for a single person and £223.82 for a couple), you'd get 60p of savings credit.

The maximum you can get per week is £13.40 for a single person and £14.99 for couples.

Example:
You have an income of £120 a week from the basic state pension, and an income of £30 a week from a private pension, so your total weekly income is £150.
Your weekly income is £9.30 over the savings credit threshold. This means you would qualify for £5.40 a week of savings credit (60p for every £1 you are over the threshold).
If your income is less than or equal to the savings credit threshold, you won't qualify for this benefit.
If you pay mortgage interest or have other housing costs, or if you've caring responsibilities, or are severely disabled, you may be entitled to even more pension credit.
How much can you have in savings before it affects pension credit?
Any income from work is, of course, treated normally, so if you earn £10,000 a year, that's what is recorded on your pension file as your income.
When it comes to savings and investments the situation is a bit more complex. This means any money saved or invested in your name, or investment properties (excluding your home).
The first £10,000 doesn't count.

You're allowed to have that sum saved without it affecting your pension credit at all. This is a big boon as the majority of claimants have little more than this saved.

Above £10,000.

Here, it's assumed you earn £1 a week per £500 of saving, which works out at 10.4% interest. This is completely unachievable in any savings account now, and virtually unachievable at any point in recent memory. If it were an investment, it would need to be doing seriously well.

It can only be presumed an assumption of a gradual use of capital has been factored into this calculation, plus the initial 'free' £10,000....
Example:
You have savings of £10,800 - £800 above the limit. This means you'll get a top up from your extra savings. The number of £500 extra savings (or part) equals 2, meaning £2 is added to your income.
To check your full entitlement it's best to call the Pension Credit claim line on 0800 99 1234 or use the online tool to find out how much you could get.
Quick question
If you're eligible for the guarantee credit part of pension credit, then you're also eligible for a full reduction on your council tax. But if you live with any adults who aren't dependent on you then the reduction might be less.

You'll need to let your local council know that you should be getting a discount, and you'll have to apply like you would for any other discount.

If you get the savings part of pension credit then you might also be eligible for a discount on your council tax. Discounts can vary depending on where you live, you can apply here to find out how much you can get.

The amount you initially declare you have stays on your file and is calculated at that rate going forward unless you let the Pension Service know.

Therefore, if you spend your savings or the value of your investment drops, it's important to notify the Pension Service and have the amount you're entitled to recalculated as soon as possible. You should receive any increase in benefit as soon as your paperwork is processed. You can do this by calling 0800 99 1234.
Get Our Free Money Tips Email!
For all the latest deals, guides and loopholes - join the 12m who get it. Don't miss out
Do I qualify for pension credit?
Depending on your circumstances, you may be entitled to one, or both parts of pension credit. The two parts of pension credit are guarantee credit and savings credit.
To qualify for guarantee credit:
You must live in Great Britain
You or your partner must have reached pension credit qualifying age. This is set at the women's state pension age (but applies to both men and women) around 63 in April 2016. It will keep gradually increasing until reaching 66 in 2020.
To qualify for the extra savings credit:
You or your partner must have turned 65 on or before 6 April 2016. You can still apply for savings credit after 6 April 2016 if you reached State Pension age before that date.
You're treated as partners if you live with your husband, wife or partner. You don't have to be married or in a civil partnership.
While pension credit is for those with low incomes, you may be eligible even if you have tens of thousands of pounds in savings.
Say you're single and earn no salary or private pension and just get the full basic state pension, you'd be entitled to some pension credit if you have up to 50,000 in savings.
Unfortunately not. If you move abroad permanently the rules state that you can't get pension credit. You must live in Great Britain in order to get it.

When you apply, you must be living in Great Britain. You must not be subject to immigration control that is, there must be no restrictions which would stop you receiving financial help from the Government. You will also need to satisfy the Habitual Residence Test.
The quickest way to claim pension credit is to call the Pension Service on 0800 99 1234. It'll fill in the application form for you.
You'll need:
Your national insurance number
Information about your income, savings and investments
Your bank account details
The earliest you can start your application is four months before you reach pension credit qualifying age.
You can claim any time after you reach Pension Credit qualifying age, but your claim can only be backdated for three months.
Quick questions
You can use the GL24 form to appeal the decision about your Pension Credit if you're unhappy with it and the decision was before 28 October 2013.

If the decision is after this date, you'll need to ask for what's known as 'mandatory reconsideration' before you appeal - you must usually do this within one month of the date of a decision. See the guidance for help.

Pension credit is gradually being replaced by universal credit which is being rolled out now. You'll be affected if your partner is under pension credit age, and you're over pension credit age.

You'll no longer be able to claim pension credit and your partner will have to claim universal credit instead (Universal credit is a new benefit that's being rolled out to replace the current pension system).

But if you are already claiming pension credit when the change comes in in your area for all claimants, you won't be affected (unless or until there is a break in your pension credit claim for some reason).
Join the MSE Forum Discussion