30 tricks to boost and max Avios
Incl manipulating credit cards & free ways to gain points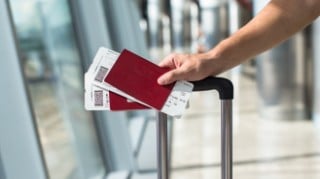 Avios points can be your golden ticket to cheap flights. Plus, if you get really creative, there are a host of ways to boost your points stash so you can watch your savings really take off.
You can earn Avios on flights and when shopping and buying fuel, in a loyalty scheme not dissimilar to Nectar and Tesco Clubcard, but with travel-focused rewards. Here we've pulled together our top tips to earning and spending Avios. Also see our Cheap Flights, Easyjet tricks and Ryanair tricks guides for much more.
The UK Avios scheme closed last summer and members were transferred into the BA scheme - see our MSE News story for more info. This guide is currently being updated to reflect the changes.
30 ways to boost and max Avios, including...
Join the MSE Forum Discussion