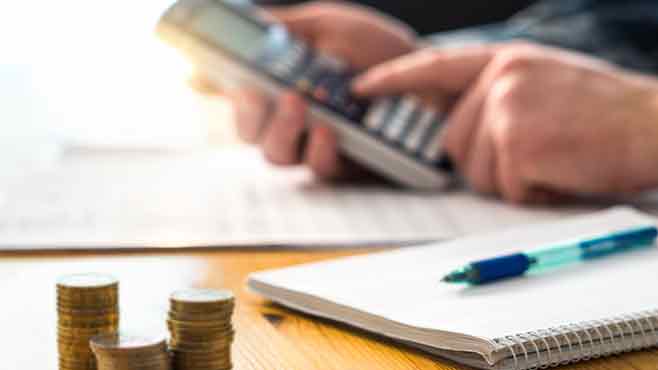 10-minute Benefits Check
Use our benefits calculator to find out what you can get
It's a common misconception that benefits are only for those who are out of work – some with family income of up to £73,000 are entitled. And with the current coronavirus crisis, many more people will now be able to claim benefits, so make sure you don't miss out.
This guide gives an overview of most of the different benefits available and our free calculator will tell you how much you'd receive in means-tested benefits – ensure you put in accurate info. It's been updated to include benefit changes made in light of the coronavirus crisis, and we'll keep monitoring it to make sure it's up to date. Please also see our Coronavirus Universal Credit & Benefits guide for the latest info on universal credit and other benefits, such as employment and support allowance.
Benefits calculator
Check what you can claim with this free universal credit and benefits calculator. It calculates the amount you'd get in 2020/21 means-tested benefits, and while it doesn't show every benefit, it mentions others you may be due.
We hope it's accurate, but it's best to see it as a ready reckoner to see if it's worth making a claim.

For all the latest deals, guides and loopholes simply sign up today - it's spam free!
Who's eligible for benefits?
The main thing to remember is benefits are NOT just for the unemployed. Even someone earning a high salary could be eligible for some help. Even if your circumstances haven't changed, many rules have – so check out our universal credit and benefits calculator to see what you're entitled to.

Up to seven-and-a-half million households are missing out on £16 billion a year of means-tested benefits, the latest Government figures show. That's without adding on non means-tested benefits such as those for disabilities – so it's well worth a 10-minute check.
Warning. Scammers are targeting people on benefits by offering to 'help' them apply for interest-free Government loans. But once the scammer has your personal details, they're used to apply for universal credit, and big advanced payments. You could see your existing benefits stopped and be made responsible for repaying hefty amounts.
NEVER give out your personal details when contacted out of the blue – always double-check they're legit by contacting the Department for Work and Pensions or HM Revenue & Customs. For more on avoiding scams, see our Stop scams guide.


Benefits checklist
There's a long list of benefits so we've split it into four sections. You can jump straight to families, work, low income and health/elderly.
Six of the big means-tested working-age benefits have merged into universal credit. This was being phased in under a process called "managed migration", but due to the coronavirus crisis it is currently suspended.
If you're making a new claim or your circumstances have changed, and you're due means-tested benefits, chances are you'll have to apply for universal credit. For more details, see our Universal Credit guide.
If nothing's changed in your circumstances and you're carrying on with an existing claim for means-tested benefits, we've listed them under their old names as these continue... for now. (We've pointed out the six that'll eventually be swallowed up into universal credit.)
Use the calculator as a ready reckoner
The calculator will work out what you're due in means-tested benefits. It will also flag up some (but not all) relevant non means-based benefits that depend on things such as your health. See above for a full list of what's available.

While we hope the tool is accurate, it is complex as what you're entitled to depends on your exact circumstances. Make sure the info you put in is correct, so you can use the calculator as a ready reckoner and a prompt to investigate further by calling the relevant Government office.
Where to get free help
If you're struggling for cash, go to a Citizens Advice bureau or one of the network of independent advice centres for a one-on-one detailed benefits check-up.

Further resources not to miss
A further huge info resource is the Benefits and Tax Credits section in the MSE Forum, where a number of Citizens Advice-trained people and others voluntarily help out answering people's questions. A good place to start is the Useful Links thread. Special thanks to Fran, Alwaysonthego, Fermi and Kimitatsu for organising it.
For those on a low income with money worries
This site lists lots of ways to help you try to cut costs, but the first place to start is the Debt Problems guide. No debt problems are insoluble and this guide will help you.
If you've also got mental health problems, special solutions apply. For a full guide to handling debts when stressed, working with banks, getting free one-to-one debt counselling and tips for bipolar and depression sufferers, read our free Mental Health & Debt Help PDF booklet.