Free Tax Code Calculator
Check if you're owed a rebate
It looks like an innocuous set of digits, but your tax code can have a big impact on your finances. Every year, millions are hit by errors – and some are due £1,000s back. So do a quick check with our Tax Code Calculator to see if your code's right. If it's wrong, read on to see how to deal with underpaid or overpaid tax.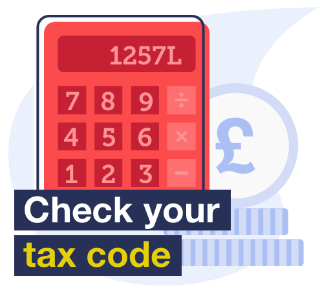 1-min read to check your tax code
Use this summary and the links to our calculator if you know what you're doing. Alternatively, read our full guide below for detailed help.

For all the latest deals, guides and loopholes simply sign up today – it's spam-free!
What is a tax code?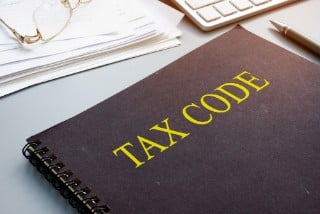 A tax code is simply a series of numbers and letters, for example 1257L, S1257L, C1257L, BR, and K497.
If you're a full or part-time employee, or receive a private pension, these hieroglyphics are used by your employer(s) or pension providers to calculate the amount of tax that should be deducted from your wages or pension before it's paid into your bank account.
This is known as the pay-as-you-earn (PAYE) system, though not everyone is taxed in this way. You won't have a tax code if you're fully self-employed, unemployed or you only receive the state pension.
Each income you have (jobs, private pensions) will have a different tax code. Remember to check them all. Here are the best places to look for your tax code(s).
| | |
| --- | --- |
| Payslip | Ask your employer if you can't locate your latest one. |
| PAYE coding notice (or P2) | Sent around January to March, before the start of the tax year. It explains how your code was generated. |
| P45 | The form your employer gives you when you stop working for it – and the one you give to your new employer when you change jobs. |
| P60 | An annual summary of your salary and the tax that's been deducted. Your employer is required to give you this at the end of each tax year. |
| Pension advice slip | If you're receiving a private pension, the easiest place to find your code will be on any pension advice slip or on your P60 sent once a year. |
| HM Revenue & Customs (HMRC) | You can check your tax code with HMRC online. |
What your tax code means
Your tax code will usually be made up of letters and numbers. Let's take a common example – if you've got one employer, no work perks (such as a company car), live in England/Northern Ireland and earn under £100,000, your code for the 2023/24 tax year should be:

The letters and numbers indicate different things...
Numbers show the amount you can earn tax-free (your personal allowance)
You need to add a zero to get the real number, so 1257 means you can earn £12,570 a year tax-free – that's the amount you can earn in a year before your employer needs to deduct tax. This is called your personal allowance.

The size of this allowance depends on your income and whether there are any deductions (for example, benefits at work such as a company car, discounted rent or medical insurance) or additions (such as working-from-home tax relief). Above this allowance, you pay tax on income, though the amount you pay depends on your total earnings (see current tax rates).
Note that universal credit and working tax credit are classified as 'means-tested' benefits, so are not deducted from your individual personal allowance. See our full Universal credit and Tax credit guides for more help.
Letters relate to your situation and how it alters your personal allowance
Usually, the letters come at the end of your tax code, but if you live in Scotland you'll also have an S at the start (for example, S1257L) or a C if you live in Wales (C1257L). Find the letter(s) from your tax code in the table below to see if the definition rings true. If it doesn't, it could indicate there's a mistake.

L
You're entitled to a tax-free personal allowance. For those earning under £100,000 with no taxable perks (such as a company car) this should be £12,570 for 2023/24.
0T
(or S0T or C0T)
You're not entitled to any tax-free personal allowance and all income is taxed in line with income tax bands. It's often a code you're put on when your employer doesn't have enough information about your previous employment, or you earn more than £125,140.
BR
(or SBR or CBR)
You're not entitled to any tax-free personal allowance on income from this job or pension and pay 20% basic-rate tax on the whole amount. This is often used for a second job or pension, as it assumes your personal allowance is used on your main income. It's important to ensure HM Revenue & Customs (HMRC) knows which is your MAIN job (generally the one that pays you most) as if it's the wrong way round, it can cause problems.
D0
(or SD0 or CD0)
You're not entitled to any tax-free personal allowance and all income is taxed at the 40% higher rate (21% intermediate rate in Scotland). This is often used for a second job or pension.
D1
(or SD1 or CD1)
You're not entitled to any tax-free personal allowance and all income is taxed at the 45% additional rate (41% higher rate in Scotland). This is often used for a second job or pension.
SD2
This is only used in Scotland and shows you're not entitled to any tax-free personal allowance and all income is taxed at the 46% Scottish top rate. Again, it's often used for a second job or pension.
K
Your personal allowance has been eroded down to LESS than nothing, meaning the number after the K is actually a negative personal allowance. This can happen if you have income that isn't being taxed another way and is worth more than your personal allowance, such as paying back tax from a previous year, or getting work benefits that you have to pay tax on (and they're worth more than, or you're not entitled to, your personal allowance).
M or N
You'll have this at the end of your tax code if you or your spouse/civil partner have received (M) or given (N) the marriage tax allowance. This allows non-taxpayers to transfer £1,260 of their personal allowance to their basic-rate tax-paying spouse or civil partner. Full help in Marriage tax allowance.
NT
No tax is paid on this employment or pension income.
T
If a T follows a number that isn't zero, it means you do get a personal allowance, which is dictated by that number. However, it also means your tax affairs need to be reviewed by HMRC, which typically happens if they're complex.

Emergency tax codes

W1, M1 or X
These may come after a normal looking tax code, for example 1257L W1. Typically this happens if there's a delay in HMRC receiving details about a change in your circumstances, for example if you've just started a new job.
For all the latest deals, guides and loopholes simply sign up today – it's spam-free!
Check if your tax code is correct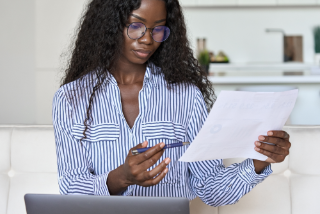 There are millions of errors, so never assume your code is correct. Anyone can be affected, but you should take action quickly if one of the following situations has applied to you in the recent past.
Changed jobs? HM Revenue & Customs (HMRC) can incorrectly assume you have two jobs if your former employer hasn't let it know you've moved on.
Have more than one income? If you've been earning money from more than one source (for example, a second job), you could find you've been taxed incorrectly on a chunk of your earnings.
Receive employee benefits? If part of your salary is made up of company benefits such as a company car, healthcare cash plan or medical insurance, it's possible you're being taxed wrongly.

Just started your first job? Young people embarking on a first job in the middle of a tax year can easily be shunted on to an emergency tax code. Never assume the amount you receive in the first few pay packets is correct.

Have more than one pension or recently retired? If you receive money from more than one pension source, have retired in the last couple of years or have recently started to receive the state pension, you could have been taxed erroneously.
Here's inspiration from MoneySavers who queried the amount of tax they were paying and found they had overpaid (though note you could find you have underpaid).
Thank you – you recently stressed the importance of checking your tax code. After I was made redundant, I got my P45 and phoned HMRC. I said: 'Can you check this for me?' After they checked a couple of things they said: 'We owe you £11,486 – how would you like it paid?' The cheque arrived 10 days later.
I had just trusted the amount of money HMRC had taken off my redundancy pay – then my instinct kicked in after your warnings. This success has allowed us to clear our debts and plan for the future. Tina
Thank you for your advice to check your tax code, I did and discovered I was being taxed on every penny I earned, without any allowance. I'd previously been self-employed, but stopped trading three years ago and my tax code hadn't been updated with my employer.
It took an hour on the phone to HMRC, but I've now been refunded £9,400. Thank you so much Martin and all MoneySavingExperts." Michele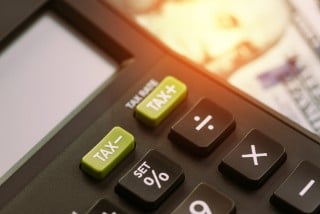 The amount of tax you pay is based on your total income for the tax year – whether this is from one, two or more jobs, interest on savings, or rental income from a second property that you own. But you will still only have one personal allowance (the amount you can earn before tax) for all of them.
If you've only one job, simply plug your salary and tax code into our calculator. If you've multiple jobs, tot up your total personal allowance given to you by your tax codes, for example tax codes 300L and 250L would give you a tax-free allowance of £5,500. You can then compare this to the results in the calculator for each salary and code you enter.
This should give you a ROUGH idea of whether your tax code(s) is correct (it's impossible to be exact). If it seems wrong, it could be worth taking action to check whether you're owed (or owe) cash – see what to do if your tax code is wrong.

Got one employer, no work perks, live in England/Northern Ireland and earn under £100,000? Your 2023/24 code should be

1257

L (
S1257L

in Scotland and

C1257L

in Wales).

What to do if your tax code's wrong
Now you understand what your tax code means, you'll be able to assess whether it's likely to be correct for your earnings and situation. If your tax code doesn't look right, it probably isn't.
The onus is on you to get on the right tax code. We now have two possible scenarios, and one is much more fun than the other. If you've overpaid tax, read on. If you've underpaid, skip to the "I've underpaid" tax help.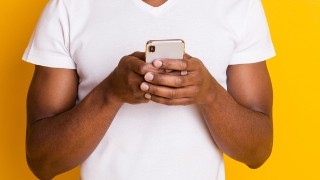 If your tax code is wrong the first thing to do is tell HM Revenue & Customs (HMRC) you think your tax code may be wrong, and why.
It's probably simplest to call HMRC on 0300 200 3300 so you can resolve your situation with a human and ask questions along the way. Alternatively, you can contact HMRC online via your personal tax account to let it know your tax code is wrong – you'll need to log in/set up an account using your Government Gateway or Gov.uk Verify ID.
How and when will I be repaid?

This depends on the tax year your claim refers to. If it's the current tax year and you're paying too much tax as a result of your tax code right now, HMRC will inform your employer, the tax code will be amended and the overdue tax will be refunded to you via your wages.
After the end of the tax year, HMRC will send you a P800 (or in some cases a 'simple assessment' letter). If you're self-employed or if the tax refund refers to previous tax years, you'll be able to claim your refund online (your P800 will tell you if you can) or HMRC will send a cheque in the post.
In some cases, HMRC will pay a paltry rate of 0.5% interest on any tax you have overpaid .
How far back can I claim?
As we say above, HMRC will adjust your tax code for the current year to correct errors. If the problem has been going on longer, you can claim back up to FOUR additional years of overpaid tax. This means you can currently go back as far as the 2019/20 tax year.
However, even if the deadline has passed for the tax year in question, don't let this put you off getting back what's yours. In certain circumstances – including when HMRC is at fault – your claim will be considered. So fight your corner.
In most cases, you'll have to pay it back – generally HMRC can only go back four tax years, but this extends to six years if you acted carelessly and 20 years if you acted deliberately.
How you go about paying what you owe depends on the amounts involved and how HMRC has dealt with your case – though it's always important to check you agree with HMRC about how much tax you've underpaid.
But it wasn't my fault I'm on the wrong code!
The official line from HMRC is that it is each individual's responsibility to check they are on the right tax code. However, if your code was wrong there are some situations where you might not have to pay the tax bill. This could include:
If your employer made a mistake and put you on the wrong tax code despite being sent the correct one by HMRC. In that case, HMRC should try first to recover the tax from your employer.
If HMRC reviews your tax and finds an underpayment of £50 or less in the last year, it'll write off the tax.
See the Low Incomes Tax Reform Group's guide on underpaid tax for more.
How to reject underpayments more than a year old
Using an A19 – a little-known clause that lurks deep in HMRC's complex book of rules – ISN'T guaranteed, and in fact it's far from likely to work. But there is a possibility, so it may be worth giving it a go.
To even think about going down this route, you must strictly fulfil the following criteria:

The underpayment is more than 12 months old.

HMRC was given the CORRECT information.

You can demonstrate a 'reasonable belief' that your tax affairs were in order, which can be tricky – for example, if you suddenly started receiving loads more pay, it can be argued you should have spotted it!
This means that at present, if you underpaid in the 2021/22 tax year or earlier you may be able to go the A19 route. You will also need to have all your paperwork and dates in perfect order. You can apply for an exemption under an A19 simply by calling or writing to HMRC.
A19 doesn't apply to me – I have to repay. How do I do that?
If you do owe the tax HMRC claims you do, you will have to repay. But the good thing is you don't have to repay it all at once. If you owe less than £3,000, HMRC may simply adjust your tax code at the start of the new tax year to claw back the sum you owe.
For example, if you're a basic 20% rate taxpayer who underpaid £200 during the last tax year, you would need to be taxed on an additional £1,000 of income over the next tax year to repay this sum. Assuming you have the standard tax code of 1257L, it would be adjusted to read 1157L (£12,570 minus £1,000 with the last digit removed).
For larger amounts, HMRC will send you a bill regardless of when it is in the tax year and give you 30 days to cough up. If you cannot make the payment, don't worry – you can call HMRC and arrange a repayment schedule. For more information, read HMRC's 'Time to Pay' guidance and what to do if you're in difficulties.
Check your code regularly, especially if your circumstances change
With any luck, once you have established the right tax code, it'll all be sorted with HM Revenue & Customs (HMRC) from then on, unravelling the web of complexity surrounding tax codes and what you ultimately should be paying. Yet don't bank on it...
Even small changes can alter your code

Every time your circumstances change – whether it's a promotion at work with a larger salary, new employee benefits, taking on another job, giving up work to have children or leaving the country and the UK tax system altogether – your tax code may change, so it can be worth getting in touch with HMRC to establish your new tax code.

Updating your details today can save an awful lot of hassle and expense in future. You can update these details (and others, such as your address) through your Gov.uk personal tax account.
If your situation is more complex, get free tax help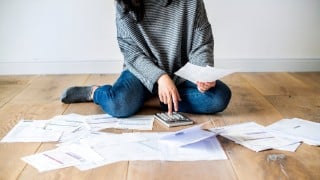 This guide provides general information about tax codes to help you see if you're on the right track. But it's no substitute for personal advice if you need it – and you should always take care to ensure you're definite about any actions you're taking.
The following organisations all give help and advice, and some don't charge a fee, so give them a try if you're struggling:
TaxAid – Can provide help and advice if you earn £20,000 a year or less and can't resolve your issue directly with HM Revenue & Customs. Has a national helpline (0345 120 3779), provides help by email and has face-to-face services in Birmingham, London, Manchester and Newcastle.
Tax Help for Older People – If you're aged over 60, you can get help by sending a letter, emailing or by calling 01308 488066.
Citizens Advice – Though this doesn't provide advice on tax, it may help with related points such as benefits.
If you can afford to pay for advice and have more complex affairs, try the Chartered Institute of Taxation's search to find a qualified tax adviser.
For all the latest deals, guides and loopholes simply sign up today – it's spam-free!
Have your say in our forum!