If you click a link with an * to go through to a provider, we may get paid. This usually only happens if you get a product from it. This is what funds our team of journalists, and keeps us free to use. Yet there are two crucial things you need to know about this.
This never impacts our editorial recommendations – if it's in, it's in there because we independently rate it best.
You'll always get as good a deal (or better) than if you went direct.
For a more detailed explanation see How MSE is financed.
How to improve your broadband speed
Tips to improve and check broadband speeds
As remote or hybrid working seems here to stay for many, a reliable broadband connection remains vital. So if your connection is frustratingly slow, we've a round-up of tricks to give your speed a boost. If you're just looking for a new deal, see our Broadband Unbundled tool.
Top tips to boost your internet speeds
If the speed you're currently getting is way off what you need, you may have to move to a new deal or provider (see below for switching help).
But if you're generally comfortable with the average speed, there are a few things you can do to marginally increase it.
For all the latest guides, deals and loopholes, simply sign up today – it's spam-free!
Can you ditch & switch to a speedier provider?
If you've tried all the tips above and you still see no improvement – or your connection just can't keep up with your internet needs – then you may want to consider a new deal, or a new provider entirely.
To keep costs down, don't go for a faster connection than you need. If you just use the web for basic tasks such as emails and the odd bit of browsing, then standard speed (averages of 11Mb) should be fine, yet if you have a busy household or do a lot of streaming or gaming, you may need to opt for a faster fibre deal.
Whether or not you're in or out of contract will determine how easy it is to switch, so we've the different steps below.
If you're out of contract, you're free to leave
When your initial promo deal is over, it's highly likely you'll already be overpaying, as most providers hike costs. Yet have no fear, you're actually then free to switch away to a different provider, or to haggle a new deal if you'd prefer to stick with your current one.
Simply give your provider notice that you're leaving (usually 30 days) and start comparing deals that are available to you. Though always remember that advertised speeds are just an indication of the speed you may get – they're based on the average speed received by at least 50% of a provider's current customer base between 8pm and 10pm.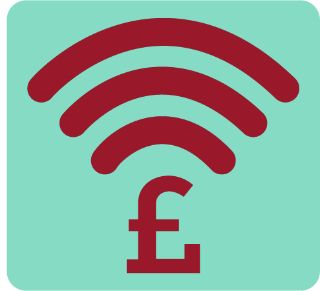 Easily compare deals with just your postcode. Use our Broadband Unbundled tool to compare broadband, phone line and TV deals in your area or our Broadband guide for full switching need-to-knows.


Don't want to switch? Haggle a better deal. Broadband firms are among the easiest to haggle with. For top tips, see our Haggle with Service Providers guide.
It's trickier if you're still within your minimum contract period – but there are ways
Even if you're in contract – which means you are tied in for a set period (often 18 or 24 months) and would be charged to leave early – there could be a way to ditch and switch penalty-free, depending on when you signed up to your current broadband deal.

Since 1 March 2019, providers signed up to Ofcom's voluntary code – including BT, Plusnet, Sky, TalkTalk, Utility Warehouse and Virgin Media – will give an estimate of the speeds you will likely receive, plus a minimum speed that they guarantee you'll get before you sign up.


If your speeds drop below this minimum for three consecutive days, you can ask your provider to check for a fault – and get it fixed if so. If it remains unresolved for 30 days, you should be able to leave your contract penalty-free.

This code applies to purchases since 1 March 2019, and to broadband-only deals AND packaged deals that include TV and landline phones. If unhappy with your provider, try free complaints handling tool Resolver.

If you signed up before 1 March 2019, you may still be able to get out of your contract penalty-free – though there's no time limit for providers to fix your speed issues, and you wouldn't be able to get out of a bundled TV deal. If it won't fix the problem, try the free complaints handling tool Resolver to formally tell it you're unhappy.
If you're in contract and experiencing slow speeds – but above the guaranteed minimum – your provider may allow you to upgrade or send better equipment to boost your speed.
Boost broadband speed FAQs
The closer to your router you are, the better your signal will be, so put it as close to the devices using it as possible. Also key is to make sure thick walls are not in the way and the signal has a clear path to get to the devices.

Wireless routers are also prone to interference from other electrical items, so try switching off nearby appliances to see if that makes a difference.

You can also try turning off Wi-Fi on devices you're not using, such as your phone if you're working on a laptop. The more devices using a network, the slower it'll be.

Or you can buy a Wi-Fi booster to extend the range of the signal from your router, but if none of these solutions improve the situation, you may just need faster broadband. Use our Broadband Unbundled tool to compare the best deals.

Wi-Fi boosters don't increase Internet speed per se, but they do boost the range of the signal you already have. They're designed for big homes or homes with blackspots where the signal is weak.

You can buy a cheap booster for around £20, but many broadband firms will send you one for free, so make sure to check with your provider.

Your broadband signal could be slow for a number of reasons. These include your device being too far from the router, too many different devices using the signal and your home having Wi-Fi 'blackspots'. Most of these could be solved by putting your router in a better place or buying a booster.

If none of these solutions work, you may just need to get faster broadband. Use our Broadband Unbundled tool to compare the best deals.
For all the latest guides, deals and loopholes, simply sign up today – it's spam-free!
Have your say in our forum!