Visa, Mastercard & Amex chargeback
Little-known card purchase protection which can get £1,000s back
There's valuable hidden protection on credit, debit and charge cards, called 'chargeback'. If you don't receive the goods or services you paid for, and the retailer is refusing to refund, you may still be able to get your money back – so knowing when you can use chargeback is vital. Here are all the ins and outs, including a free template letter.
While every effort's been made to ensure this article's accuracy, it doesn't constitute legal advice tailored to your individual circumstances. If you act on it, you acknowledge that you do so at your own risk. We can't assume responsibility and don't accept liability for any damage or loss which may arise as a result of your reliance upon it.
For all the latest deals, guides and loopholes simply sign up today – it's spam-free!
What is chargeback and when can I use it?
If you don't get something you paid for by credit, debit or charge card and the firm is refusing to refund you, you can ask your bank to 'reverse the transaction' and get your money back via chargeback.
It's part of Visa, Mastercard and Amex's own rules, and your bank basically asks for money back from the supplier's bank. Because it gets the money from the supplier's bank and not the supplier itself, the money should come back even if the retailer has gone bust – though this isn't guaranteed.
Chargeback works on all the cards below.

When can I use chargeback (and when won't it work)?
The main requirement for getting your money back through chargeback is evidence that there's been a breach of contract (for example, you didn't get what you paid for) and the firm will not give you a refund. You must try to get a refund from the firm first, before you try chargeback.
Here are the circumstances where you could ask your provider to to give you refund via chargeback:
If the company goes into administration – the company you bought from has gone bust.
If the quality of an item is in question – the goods were not as described or were defective.
For non-delivery – the goods you've paid for were not received as promised and the company refuses to refund you.
If there's a technical issue – such as expired authorisation or a processing error by the bank.
If there's a clerical error – being charged either multiple times or for the wrong amount.
In the event of fraud – you have been the victim of fraud and did not authorise the purchase.
However, you WON'T normally be covered in the following circumstances:
For problems that emerge a long time after you've got the items. To use chargeback, it usually must be within 120 days of your payment. However, Visa and Mastercard have confirmed that in the case of future-dated items, such as airline tickets or sport matches, the 120 day time limit begins once you were due to receive the goods or service.
When you only pay the deposit on the card. With chargeback, you only get back the amount you originally put on the card. That makes it different to Section 75, which pays out the full cost even if you'd just put a 1p deposit on your card, and paid the rest in cash.
How much can I claim for?
It doesn't matter how much you spend on a card or what you spend it on; if you run into a dispute that chargeback can help with, the sum will be covered. While there's a £10 minimum spend if you've bought goods with a Mastercard card, no such terms exist with Visa or American Express.
Should I use chargeback or Section 75 (or try both)?
Chargeback is one of two avenues you can use if you think you're entitled to a refund and you paid by card – the other is Section 75. There are two key differences between the two:
Section 75 is a legal right for credit card purchases – chargeback isn't. Section 75 makes the credit card provider jointly liable with the retailer if something goes wrong. Unlike Section 75, chargeback isn't a law but it is instead part of a set of rules, which participating banks sign up to. So while it's a really useful avenue for seeking a refund, Section 75 is far stronger when it comes to credit card purchases, since it's enshrined in law.


Chargeback is for debit AND credit cards and can be used on any amount – Section 75 only applies to credit cards and for certain amounts. Chargeback is particularly useful where the cost of the goods or services is £100 or under as Section 75 doesn't apply. So if you've paid for something on your debit card or for something on your credit card that's £100 or under, you've no choice but to seek a refund via chargeback.

However, where you have paid on a credit card for goods or services over £100, you may be able to seek a refund via either route (see below for more on this).
So to help, here's a table that outlines the principal differences of each:
| | | |
| --- | --- | --- |
| TABLE_CELL_STYLE | CHARGEBACK | SECTION 75 |
| Is this the law? | No | Yes |
| Can you claim for goods long after you've received them? | No | Yes |
| Can you claim at any time? | No | Yes |
| Are any purchases covered, regardless of amount? | Yes (other than min £10 for Mastercard) | Only from £100.01 to £30,000 |
| How much can you claim for? | Only the amount you put on the card | Full value of the transaction |
| Can you claim for 'associated costs' that you've incurred as a result of the problem? | No | Yes |
| Can you appeal to the Financial Ombudsman if unsuccessful? | Yes | Yes |
| Am I covered if I pay using my card via a third party, for example, PayPal? | In some cases, see below | No |
Covered by EITHER chargeback OR Section 75?
There are some scenarios where you will be covered by chargeback, but not by Section 75. And vice versa. In these cases there's no decision to be made, simply complain using the one avenue left open to you.
For example, if you've used a debit card, and/or spent less than £100 on the item, and/or bought something in someone else's name (like a gift subscription, or plane ticket), then you are ONLY covered by chargeback. So head to How to make a chargeback claim.
However, if you used a credit card to pay for a deposit and then used (at least £100 in) cash to complete the purchase, and/or used a credit card to buy something a long time ago (usually 120 days), then you are ONLY covered by Section 75. See our separate guide for how to claim.
Covered by BOTH chargeback AND Section 75?
In this case, you have a decision to make about which route you try first.
If you qualify for both chargeback and Section 75 claim, and you think your claim is clear-cut (for example, your holiday has been cancelled, or you bought something online that never arrived), it makes sense to try chargeback first. Consider this from MSE founder Martin Lewis: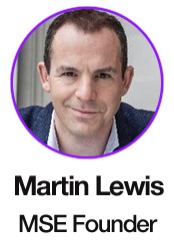 "Even if you actually have a credit card and qualify for Section 75, I wouldn't ask for that at this stage. I would ask for a chargeback. That's because under the chargeback process, which is part of the Visa, Mastercard and Amex rules, your bank is asking for money back from the holiday firm's bank, which your bank is unlikely to have an issue doing."
If chargeback doesn't work, you can then try a Section 75 claim. It makes sense to try it this way round, as unlike chargeback, there's no time limit on Section 75 claims.
However, even if you decide to try it the other way round, don't worry as all is not necessarily lost. If you make a Section 75 claim that gets rejected, and the time it took means you've missed the deadline for a chargeback claim, you can complain to the Financial Ombudsman.
It told us it will look at how likely they think it is that a chargeback claim would have been accepted, had you had the chance to make it. If it rules that your claim was likely to be successful, you should still get your money back (though it might take a while).
How to get chargeback protection when using PayPal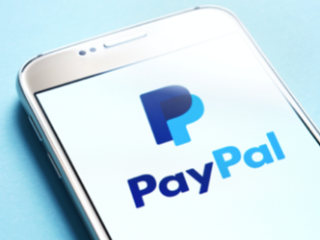 In most instances, PayPal is considered a third party. If you've topped up your PayPal account with your debit card and use that credit to pay for a product or service that wasn't provided, you won't be covered by chargeback protection.
However, by emptying your PayPal account and using it to make a purchase with your registered debit card, your card will clearly show the exact amount for the purchase. The money will essentially come out of your account straight into the seller's account.
What it boils down to is, the easier it is for your provider to match the amount debited from your account with the purchase (even when using PayPal), the more likely it is you'll receive chargeback.
Remember, chargeback is not a legal requirement and is not guaranteed.
Warning! Don't use PayPal to pay on a credit card – you're losing valuable Section 75 rights. For more info, see our PayPal warning guide.
For all the latest deals, guides and loopholes simply sign up today – it's spam-free!
How do I make a claim?
If you've run into a dead end with the firm you purchased from, such as a refusal to refund a double payment, or you can't get a reply, then you can start the chargeback process. But remember:
You can only start a chargeback claim when you've exhausted all other avenues with the retailer.
The chargeback process is simple – all you have to do is contact your bank and tell it you want to make a claim through the Chargeback scheme. If you've an HSBC Mastercard, for example, complain to HSBC, not Mastercard. Then:
Give full details of the transaction you want refunded.

If asked, provide the bank with copies of any correspondence you had when you tried to get your money back from the seller. This might include letters, emails or records of phone calls.


Some banks will ask you to fill out a claim form. Others just take details of the transaction and start the claim for you.
You typically have up to 120 days to get your claim in
The rules set by Visa, Mastercard and American Express only usually give you 120 days to get a claim in – and the clock usually starts ticking from the date of the payment, though it does depend on the type of situation. Here are some examples:
Broken goods. You buy a bicycle and take it for a first spin two weeks later only to discover its brakes are faulty – and the retailer won't help sort it. The deadline starts from the date you bought it.


Failed delivery. A delivery date for your ordered goods isn't met, the item never arrives and complaint calls to the firm go unanswered. The deadline starts with the date of the original missed delivery.


Collapsed company. You book a flight or trip with a firm that then goes bust before you take it. The deadline starts from the date the flight was due to take off or the holiday to start.
To start a claim, call your bank card provider and ask to dispute the transaction. It can then start the procedure of claiming the money back from the supplier's bank.
Some claims CAN be made after 120 days, but the longest cut-off period is 540 days from the date of the initial transaction.
How long does it take to get a refund?
Unfortunately, there's no specific timeframe when it comes to getting your money back. Once you've applied for chargeback, it's up to your card provider to contact the supplier's bank to process the refund, which could take time.
It's worth noting some bank staff may not know about this procedure, so you may need to explain it to them. There's no upper limit to the payouts though Mastercard has a minimum spend of £10.
However, it should not be an open-ended request. If the whole process takes longer than eight weeks, take your case to the Financial Ombudsman. Even though the claim itself should be completed in eight weeks, it may take longer to receive the money in your account.
Warning. Money refunded via chargeback can be 'clawed back'

Chargeback can be a very effective way of getting a refund – yet it is important to understand that, in practice, you are disputing a payment.
And that means the firm which you are depriving of your payment has an opportunity to dispute what you're doing and "clawback" the payment.

Here's how it works:
Chargeback can be clawed back from your account as long as it's within 45 days (Visa and Mastercard is 45 days, and Amex is 20 days). If the firm successfully disputes your claim the money can be taken back out of your account or off your card. But after that, you can be pretty confident the money is yours to keep.


This is most likely to happen in unclear situations. So if you're doing a chargeback for non-receipt of goods from a firm that's gone bust, you're likely to be pretty safe.

However, if your dispute is with a travel agent that has been arguing it can't refund you money until it gets it from the airline, then it may ask for a clawback. That doesn't mean you are wrong to do the chargeback, it's more just to be aware that there may be a 'fight' over it.


If your chargeback is clawed back, you can fight it. There are two main ways to dispute a chargeback clawback. The first is to go to your bank and make a formal complaint about the fact that the money has been taken. If this doesn't work and your complaint fails, you have a right to go to the free Financial Ombudsman Service, which will adjudicate.

Alternatively, a lesser-known method is to use American Express, Mastercard or Visa's own dispute process and arbitration. If you do that though, remember that the Financial Ombudsman doesn't cover those firms, so you won't be able to appeal to it later.

Chargeback successes
We've heard from countless readers of their success claiming back money through chargeback – from those who've had their holidays thrown into disarray, to those who've lost money to rogue traders – like Andreja, who emailed in with one of the largest chargeback successes we've seen:
When rogue traders botched our bathroom, doors and windows a few months ago, I asked our bank for a chargeback and received a full refund of £17,527. Without your advice I'd never have thought of doing this. Thank you so much.
My partner and I are key workers and due to the increased demand of our services, we are unable to go on our Jet2 holiday in late June 2020. We had paid our deposit in January but had to pay our remaining balance – £2,800 imminently.

Jet2 closed their lines and had not replied to any of our many emails so we contacted Halifax who were amazingly understanding and filled in the chargeback form. We were advised to ring back after three to four days if the remaining balance was taken. Unfortunately this was the case and the money was taken.

However on contacting Halifax again – the call taker was wonderful and said we'd have the money back in no time but was surprised, so few people had actually contacted them for chargeback.

We had the money put back into our account within the hour. We cannot thank them enough.

My wife and I booked Thomas Cook flight-only tickets, paying with my Barclays Visa debit card. Just hours after Thomas Cook's collapse, I received a text from Barclays saying it was aware I'd paid for services from Thomas Cook which were not going to be delivered. Barclays suggested I call the bank on a dedicated number. I phoned and the helpline rep started a dispute case with Visa on our behalf. On Tuesday – the day after – the full cost of the tickets was refunded to my bank account. A great result and praise for Barclays for their efficient service!

I managed to claim £1,510 back from NatWest when Lowcostholidays went into liquidation. I had paid for the holiday with two different debit cards, and used your debit card chargeback template letter to claim my money back. In the end, it took around five weeks to get my money back. Thank you MoneySavingExpert.

I read your info on chargeback and contacted my bank immediately. I filled out their form online and received a full refund of £500 within 5 days for flights I'd purchased with Monarch Airlines via my debit card.

Thanks to your advice to ask for a chargeback when our flights were cancelled due to Covid-19, I did the same when rogue traders botched up our bathroom, doors and windows a few months ago. I asked our bank for a chargeback and received a full refund of £17527. Without your advice I'd never have thought of doing this. Thank you so much.

After being informed a tile company to whom we'd given a huge deposit had gone into liquidation, we have been successful in receiving nearly £2,000 back through our bank using the chargeback scheme. The whole amount was credited to our account within 48 hours.

Thanks to your advice we got £890 back from Santander/Visa for repairs to two valuable clocks which were lost when the shop went into liquidation. The 120 days limit had long passed but I read your article saying that the time limit could be extended to 540 days. I tried again and was turned down. I took it to the Financial Ombudsman and they got me the money back.
What to do if your claim is rejected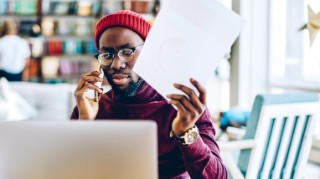 If you're dissatisfied with how long your bank is taking to deal with your claim or you're unhappy with the outcome, you can raise a complaint directly with your card provider (Visa, for example). It then has eight weeks to handle your complaint.
If your claim is rejected altogether, ask for a 'letter of deadlock' from your provider. This is essentially a final response, which you can then take to the Financial Ombudsman to make a complaint. However, it's worth first double checking whether you're eligible to make a Section 75 claim.
Going to the Financial Ombudsman is completely free and well worth doing, there's a simple claim form on its website and details on how it can help in the Financial rights guide.
You won't need a letter of deadlock provided it's been more than eight weeks since your claim to your provider. In this instance, you can go straight to the Financial Ombudsman without one.
Have your say in our forum!