Boots deals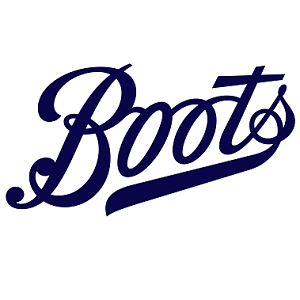 If you go online to Amazon* you can pick up a Sanctuary Spa 'Watermelon Glow' skincare set for £16ish, while stock lasts. Delivery's free and there's an option to get £1 Amazon credit if you select 'No-Rush' delivery.

From Wed 1 Jul, you'll also be able to get the set for £22 online and in store at Boots*. Delivery's £3.50 if you order online, or you can collect in a store for free.

The skincare set comes in a reusable beach bag and includes...

Watermelon Body Scrub (200ml) - £7.50 (was £10) at Boots.
Watermelon Body Wash (250ml) - Found similar for £4.50 (was £6) at Boots.
Face & Body Mist (100ml) - Found similar for £6 at Boots.
Wet Skin jelly moisture miracle moisturiser (200ml) - £10 at Lookfantastic.
Watermelon beach towel



The beach bag and towel can't be bought separately, but if you were to buy the skincare items individually, those alone would come to £28.

These Sanctuary Spa sets are often popular with MoneySavers, so go quick if you want this. For other beauty boxes/sets, see our Cheap Beauty page.

Get Our Free Money Tips Email!

For all the latest deals, guides and loopholes - join the 12m who get it. Don't miss out

You can get 'The Glow Skin Edit' beauty box with six skincare items from No7, Soap & Glory, L'Oreal, Burt's Bees, Garnier and Face Halo for £25 online at Boots*.

From our calculations, the items in the box would normally cost £60ish if you were to buy them separately, though a couple of the items are currently on offer, meaning when we checked you could get all the products for £43ish – so this beauty box still gives a decent saving on these popular brands.

Boots says the deal is also available in 180 of its larger stores, though it wasn't able to give us a list of locations so it's not worth making a special trip just for the beauty box. If you order online, you can collect in any Boots store for free, otherwise delivery's £3.50.

There are 20,000 boxes available and Boots has told us it'll run the offer while stock lasts. We reckon this deal is going to be popular so if it's something you're after, go quick.

What's in the box?

Below are the six items included in the box, along with the cheapest price we found each item if bought separately on Tue 23 Jun:


| | | |
| --- | --- | --- |
| Product | Size | Cheapest price bought individually |
| Garnier Rose mini micellar water | 100ml | £2.50 at Boots and Amazon |
| L'Oreal Paris pure clay glow mask | 50ml | Currently £5.29 (norm £7.99) at Superdrug |
| Soap & Glory bright & pearly Vitamin C skin cream | 30ml | £14 at Boots |
| Burt's Bees lip balm | 4.25g | £3.99 at Superdrug |
| No7 early defence glow activating serum | 30ml | Currently £10 (norm £25) at Boots |
| Face Halo reusable make-up remover | Single pack | £7 at Boots |
| | | Total = £42.78 (£60.48 without current offers) |

There are always ways to save money at Boots*, so even if there isn't a cracking deal out there that works for you, don't assume you can't cut your costs.

Ways to save include:

Exclusive offers for Advantage Card customers. If you sign up to the Boots Advantage Card* it will allow you access to personalised coupons and discounts via the Boots app* (available on iOS and Android only), as well as let you know about promotional offers such as regular triple points events and competitions.


Coupons, cashback and freebies. Look out for coupons/freebies with products, such as around the neck of liquid soap bottles, or online for coupons and cashback to save on your shopping (see our regularly updated coupons list). Make sure you look out for coupons in store inside the free (to Advantage Card holders, £1 otherwise) Health & Beauty magazine*, or freebies attached to the magazine cover as well as coupons from the till, such as £5 off No 7.


Check out similar retailers, eg, Superdrug. If you're not committed to buying from Boots, check out our deals from Superdrug where they may have a better offer.


Had a problem with Boots? There's a free online tool you can use to complain – it helps draft, manage and if necessary escalate your complaint. It's offered by a firm called Resolver, which we like so much we work with it to help people get complaints justice – you can use it to complain to Boots*.



If you spot any hot deals out there we have missed (we are human after all!), please let us know in the MSE forum, email us at msedeals@moneysavingexpert.com or via Twitter @MSE_Deals.

If you have a Boots Advantage Card, you can get personalised offers and discounts at Boots* by downloading the Boots app. The offers vary for each person, as they are tailored to your shopping habits.

How to get the app and offers

Download the Boots app* via the App Store or Google Play.
Go to 'My offers' and sign in using your Advantage Card number. This links your card to the app and you can then select offers by loading them onto your card.
Choose the offers you'd like to use in 'Offers just for me' and select 'Load offer to Advantage Card'.
Next time you use your Advantage Card, the cashier or self-checkout will ask you if you want to use the offer in that transaction.


What can I get?

These are some examples of offers we've seen when trying the app (of course as the offers are personalised, not everyone will receive the same ones):

£1.50 off when you spend £15 or more in a single transaction
20% off a shower gel or body wash
100 points when you buy two or more shampoo or conditioner products


What if I don't have a smartphone?

You can also use the Boots website* to select offers and load them to your Advantage Card. Just register or log-in to view your account and offers.

Register with Boots* via this link and you'll get your first 25 6"x4" prints free. Delivery's 99p.

As Snapfish, Boots and Truprint are part of the District Photo network, signing up to one means you'll hold an account with them all. This means you can only take advantage of the free prints offers for new customers at EITHER Boots, Truprint or Snapfish - not all.
Latest Expired Deals
Boots up to 50% off men's gift sets

Eg, L'Oreal daily skincare kit for £6 (was £12)

If you go online to Boots*, you can get up to 50% off selected men's gift sets – which could be ideal for Father's Day. Delivery's £3.50 and normally takes up to five working days, or you can click and collect in store for free (find your nearest*).

Examples of strong discounts we found on Tue 9 Jun include:

When we checked, all of these items were cheaper to buy as a gift set than individually, though you should always do your own price comparisons before buying.

Boots 90% off clearance sale

In stores only. Final reductions, extremely limited stock 

The Boots sale has now boosted to 90% off in stores (find your nearest*) – these are now the final reductions on items that are mostly leftover from Christmas, so stock is extremely limited and in some stores there may be nothing left at all – but if you're going to a Boots store anyway, it could be worth a quick look.

The sale began at 'up to 50% off' in December, and then boosted to 'up to 70% off' on Fri 31 Jan. Boots has told us this final clearance sale (which started on Fri 6 Mar) will be on 'while stock lasts', though in 2019 the sale ended after a week.

Can you bag a bargain? Here's what we've seen


Generally, what you'll find in the Boots 90% sale is the very last of its leftover Christmas stock – mainly beauty gift sets. When MSE Jules checked a couple of Boots stores near to MSE Towers, they had a small number of items on a few shelves at the end of an aisle, so very little choice but all costing £2 or less.

Below are some of the items we spotted, though of course there's no guarantee what your local store will have – it all depends on stock.

Little Mix 'Merry Mixmas' lucky dip bag - 60p (norm £6)

Luminova fizzing bath cubes - 80p (norm £8)
Slytherin cosmetic purse - £1 (norm £10)

Little Mix 'Metal Mixer' eyeshadow kit - £1.40 (norm £14)
Harry Potter House bath fizzers - £1.80 (norm £18)
Tisserand aromatherapy sleep better candle - £2 (norm £20)


What have you spotted at your local Boots store? Let us know at Facebook or on Twitter @MSE_Deals.

If you're a fan of No7 at Boots, see how to get £75ish of No7 skincare products for £35ish.