If you click a link with an * to go through to a provider, we may get paid. This usually only happens if you get a product from it. This is what funds our team of journalists, and keeps us free to use. Yet there are two crucial things you need to know about this.
This never impacts our editorial recommendations – if it's in, it's in there because we independently rate it best.
You'll always get as good a deal (or better) than if you went direct.
For a more detailed explanation see How MSE is financed.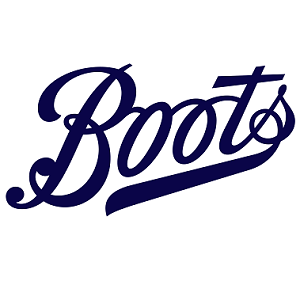 If you're a member of the Boots Advantage Card* scheme, check your email on the first of the month of your birthday, and you should receive information on how to claim double points for your birthday month via the Boots app*.

You'll need to add the promotion manually to your Advantage Card via the app before swiping it in store, or you won't get your double birthday points.

The birthday double points are not valid on infant milks, prescriptions, postage stamps, giftcards or travel/insurance/opticians/hearing care/kitchen appliances or plastic bags.

For all the latest deals, guides and loopholes simply sign up today – it's spam-free!

Boots has boosted its sale from up to 50% off to up to 70% off in-store only (find your nearest*), while stock lasts. The Boots online sale* continues at up to 50% off.

What's included in the up to 70% off sale?

It's usually leftover Christmas gift sets from the likes of No7, Soap & Glory, Ted Baker, and more.

Of course, what's on offer will differ from store-to-store so you might not find these, but when we checked stock at a few of our local stores on Tue 15 Mar (the day the sale boosted), we found the following:


No7 5 steps to glowing skin - was £18, now £5.40
Soap & Glory original tin gift set - was £10, now £3
Ted Baker men's graphite duo - was £8.50, now £2.55

Sanctuary Spa bedtime heroes gift - was £20, now £6

Let us know on Twitter if you spot any bargains in the Boots sale.


Boots Advantage cardholders aged 60 or over can get eight Advantage Card points per £1 spent (usually four per £1) on Boots branded products by signing up to Boots Health Club*.

Once registered, you'll be sent a printable voucher via email to show in-store, with your Advantage card, for the extra points.

There are always ways to save money at Boots*, so even if there isn't a cracking deal out there that works for you, don't assume you can't cut your costs.

Ways to save include:

Exclusive offers for Advantage Card customers. If you sign up to the Boots Advantage Card* it will allow you access to personalised coupons and discounts via the Boots app* (available on iOS and Android only), as well as let you know about promotional offers such as regular triple points events and competitions.


Coupons, cashback and freebies. Look out for coupons/freebies with products, such as around the neck of liquid soap bottles, or online for coupons and cashback to save on your shopping (see our regularly updated coupons list). Make sure you look out for coupons in store inside the free (to Advantage Card holders, £1 otherwise) Health & Beauty magazine, or freebies attached to the magazine cover as well as coupons from the till, such as £5 off No 7.


Check out similar retailers, eg, Superdrug. If you're not committed to buying from Boots, check out our deals from Superdrug where they may have a better offer.


Had a problem with Boots? There's a free online tool you can use to complain – it helps draft, manage and if necessary escalate your complaint. It's offered by a firm called Resolver, which we like so much we work with it to help people get complaints justice – you can use it to complain to Boots*.



If you spot any hot deals out there we have missed (we are human after all!), please let us know in the MSE forum, email us, or via Twitter @MSE_Deals.

If you have a Boots Advantage Card, you can get personalised offers and discounts at Boots* by downloading the Boots app. The offers vary for each person, as they are tailored to your shopping habits.

How to get the app and offers

Download the Boots app* via the App Store or Google Play.
Go to 'My offers' and sign in using your Advantage Card number. This links your card to the app and you can then select offers by loading them onto your card.
Choose the offers you'd like to use in 'Offers just for me' and select 'Load offer to Advantage Card'.
Next time you use your Advantage Card, the cashier or self-checkout will ask you if you want to use the offer in that transaction.



What can I get?


These are some examples of offers we've seen when trying the app (of course as the offers are personalised, not everyone will receive the same ones):

£1.50 off when you spend £15 or more in a single transaction
20% off a shower gel or body wash
100 points when you buy two or more shampoo or conditioner products

Latest Expired Deals
ALL GONE: £221 of branded beauty for £35 at Boots, eg, Lancome, Liz Earle, Fenty

Plus Rituals, Too Faced, Bobbi Brown and more

Update 9.19am on Wed 16 Mar: This deal has been really popular with MoneySavers and Boots has told us it has now sold out.

If you go online to Boots* (the link will not work until this time) you can get its 'Premium Skincare Edit' beauty box for £35 delivered, with contents Boots reckons is worth £221.

The deal will end when all 2,000 beauty boxes have gone, so if you want it then it's best to go quick as similar boxes have sold out within one day. It's only available online, not in stores.

The box contains 15 items including skincare from big brands such as Lancôme, Liz Earle, Fenty and more. When we checked, we found you could get the items for £202 if bought individually. For more Boots savings, check out our analysis on its 'up to 70% off' sale boost.

Contents (with sizes provided by Boots, plus our calculations) include:

Liz Earle Superskin Alt retinol paste, 50ml - £39 at Boots
Patchology Serve Chilled Rosé eye gel single pair, 13g - £3 at Cult Beauty
Seoulista Brightening instant facial, 30ml - £7.99 at Boots
Lancôme Advanced Genifique hydrating face serum, 20ml - £27.20 at Lookfantastic
Rituals The Ritual of Jing Foaming shower gel, 200ml - £8.50 at Rituals
Bobbi Brown Vitamin Enriched face base, 7ml (mini) - £8 at Asos
Arden Ceramide Lift & Firm night cream, 5ml (mini) - worth £4.13 based on full-size 15ml version at Lookfantastic
Strivectian Tightening neck cream, 30ml (mini) - worth £47.40 based on full-size 50ml version at Boots
This Works Stress Check kind hands, 10ml (mini) - worth £1.07 based on full-size 75ml version at This Works
Landon Tyler You Are Amazing Midnight pomegranate candle, 140g - £5 at Boots
OPI nail varnish in 'Happy Anniversary' (silver), 15ml - £8.95 at Nail Polish Direct
Fenty Skin Hydra Vizor invisible moisturiser, 7ml (mini) - worth £4.76 based on full-size 50ml version at Boots
Ole Dewtopia 20% acid night treatment, 7ml (mini) - worth £11.43 based on full-size 30ml version at Boots
Philip Kingsley Elasticizer deep conditioning treatment, 40ml (mini) - worth £7.75 based on full-size 150ml version at Lookfantastic
Too Faced Hangover Pillow Balm nourishing lip treatment, 6ml - £18 at Boots

ALL GONE. £115+ of No7 for £25

'Mystery' bundles available including full-size bronzer, body serum, palette & more

MSE Update, Wed 12 Jan at 12.49pm: This deal has been very popular since we featured it in this week's MSE Money Tips email and all bundles have now sold out. We've left the deal information below for reference.

If you're a fan of No7 products, then buying them as part of a special bundle can be much cheaper than buying items individually. Boots is currently offering two No7 bundles* online only, each with £115+ of products for £24.95, plus £3.75 delivery or £1.50 click and collect (though see below for a trick to avoid delivery costs).

There's a twist to these bundles – they're 'mystery' boxes – so you won't know exactly what you're getting. Although as you'll see below, you don't need to be Sherlock Holmes as Boots is giving some pretty heavy clues, so we've taken a 'guess' at the contents.

Boots says the items and shades included won't differ per box set, so all 'Box 1' bundles are the same, for example. There's limited stock of each bundle, so go quick if it's something you want – there was a third bundle, 'Box 2', which has already sold out.

SOLD OUT

No7 'Mystery Box 3' bundle* – Boots says it would cost £116.40 if bought individually

It contains seven full-size No7 products including mascara, powder blusher, bronzer, corrector, palette, body serum and lash serum.

Again, the contents is hidden (well, somewhat), but we've put our strongest glasses on and made some guesses of what we think could be included:

No7 Protect & Perfect Intense Advanced moisturising body serum, 200ml – normally £24.95
No7 Laboratories dark circle corrector, 15ml – normally £24.95
No7 Shimmer highlight palette – normally £14.95
No7 Lash Impact Ultra mascara, 7ml – normally £13.95
No7 Lash Impact lash serum, 6ml – on offer for £5 (was £16.95)
No7 Match Made bronzer – on offer for £6.47 (was £12.95)
No7 Match Made powder blusher – on offer for £4.47 (was £8.95)

SOLD OUT

No7 'Mystery Box 1' bundle* – Boots says it would cost £117.90 if bought individually

It contains eight full-size No7 products including mascara, powder blush, bronzer, lash serum, palette, eyeshadow, body serum and gel cream.

Boots has (sort of) greyed-out the items in the image, but through the power of zooming in you can make out the labels of some products, and match up others to the original item images on the Boots website.

Here's what we think could be included:


No7 Protect & Perfect Intense Advanced moisturising body serum, 200ml – normally £24.95
No7 Last Impact lash serum, 6ml – on offer for £5 (was £16.95)
No7 Shimmer highlight palette – normally £14.95
No7 Dramatic Lift mascara, 7ml – on offer for £6.75 (was £13.50)
No7 HydraLuminous gel cream, 50ml – on offer for £8.97 (was £14.95)
No7 Match Made bronzer, 10g – on offer for £6.47 (was £12.95)
No7 Stay Perfect Trio eye shadow, 3g – normally £9.95
No7 Match Made powder blusher, 3g – on offer for £4.47 (was £8.95)

If we assume all our guesses are correct (though remember, we don't know for sure), even factoring in Boots' current sale offers, the bundles would still cost £81.51 and £94.74 respectively, if bought individually, so you can make a big saving. For more offers, check out our analysis of Boots 'up to 50% off' January sale.