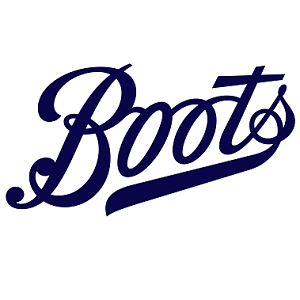 Boots* is offering up to 50% off on fragrance, make-up and electricals in its Black Friday sale. Normally, Boots releases its Black Friday products the week of Black Friday itself, but this year instead of just lasting a week, it's decided to spread Black Friday deals across November for the whole month.

While we've spotted some bargains, not all prices are cheapest at Boots, so make sure you do your own price comparisons before buying.

When we visited the Boots website shortly after midnight there was a queuing system in place so we've not been able to have a proper look at its deals. However, Boots' press office sent us these examples, which we've price-compared:


Not so good deals

Fitbit Charge 4 - £99.99 (was £130). Slightly cheaper at Amazon* for £99.

Important: Don't allow yourself to get caught up in the Black Friday hype, and only ever buy what you need and can afford. Always do your own price comparisons to ensure you've found the best deal – don't just take a retailer's word for it.

Get Our Free Money Tips Email!

For all the latest deals, guides and loopholes - join the 12m who get it. Don't miss out

For the past few years, Boots* has run a 3for2 'mix and match' promotion on Christmas gifts, and last year it included advent calendars.

This year, we've spied the following beauty advent calendars included in its new up to 50% off offer, in stock when we checked at 5pm on Tue 24 Nov:

Last year we saw Boots launch a '50% off' in the last week of November, so this might be the best discount available before these items sell out.

MSE Update at 12.16pm on Fri 30 Nov: Boots has confirmed the 'Best of Mac' gift set is now sold out online, but is still available at selected stores. To find out if your nearest has it in stock, click the 'Find in store' button featured on the product page.

If you go online to Boots*, you can spot a fresh new range of Star Gifts, including No7 Black Friday 'The Beauty Collection'* skin & beauty set £35 (norm £103ish if bought separately), 'Best of Mac' gift set for £35 (norm £81 separately) and Elizabeth Arden 'Eight Hour' skincare set now £14 (norm £28), while stocks last.

These are three Boots Christmas offers known as 'Star Gifts*' which are currently available, and are popular with MoneySavers and MSE Forumites each year.

The No7 Black Friday 'The Beauty Collection'* contains 10 products, including a full-size mascara, lipstick, cleanser, and voucher to choose your preferred shade which we calculated would cost £103.50 if bought separately at Boots:

No7 Dramatic Lift mascara black 7ml (full-size) – norm £13.50
No7 Stay Perfect Trio eye shadow palette in 'Rose Golds' 3g (full-size) – norm £10
No7 Stay Perfect Metallic eye pencil in 'Blackest' 1g (full-size) – norm £7.50
No7 Moisture Drench lipstick in 'Desert Rose' 3.8g (full-size) – norm £10
No7 Gel Finish nail colour in 'Rose Gold' 10ml (full-size) ​– norm £7.50
No7 Radiant Results revitalising daily face polish 100ml (full-size) ​– norm £7
No7 Instant Illusions airbrush away primer 30ml (full-size) – norm £16.50
No7 Radiant Results purifying clay cleanser 150ml (full-size) ​– norm £8
No7 Instant Results nourishing hydration mask 100ml (full-size) ​– norm £10

The 'Best of Mac' gift set* contains a make-up setting spray, lipstick, cream, eyeshadow and mascara which we calculated would cost £81.20 if bought separately from the cheapest retailers:

Mac Fix+ setting spray 100ml (full-size) - norm £18.70 at John Lewis
Mac lipstick in 'Velvet Teddy' 3g (full-size) - norm £17.50 at Mac
Mac strobe cream 10ml (mini-size) - norm £10 at Debenhams
Mac 'Amber Lights' eyeshadow 1.3g (full-size) - norm £15 at Look Fantastic
Mac Extreme mascara 13ml (full-size) - norm £20 at Look Fantastic


The Elizabeth Arden 'Eight Hour' skincare set* contains a cream skin protectant, lip protectant stick and hand moisturiser. Next cheapest we found, £27.99 at Superdrug and if bought separately, we calculated it would cost £37.90 from the cheapest retailers:

Elizabeth Arden 'Eight Hour' cream skin protectant 50ml (full-size) - norm £14.95 at All beauty
Elizabeth Arden 'Eight Hour' cream lip protectant 3.7g (full-size) - norm £16 at Debenhams
Elizabeth Arden 'Eight Hour' intensive moisturising hand treatment 30ml (mini-size) - norm £6.95 at Fragrance Direct


For more beauty deals, see our Cheap make-up and beauty deals page.

Boots Advantage cardholders aged 60 or over can get eight Advantage Card points per £1 spent (usually four per £1) on Boots branded products by signing up to Boots Health Club*.

Once registered, you'll be sent a printable voucher via email to show in-store, with your Advantage card, for the extra points.

There are always ways to save money at Boots*, so even if there isn't a cracking deal out there that works for you, don't assume you can't cut your costs.

Ways to save include:

Exclusive offers for Advantage Card customers. If you sign up to the Boots Advantage Card* it will allow you access to personalised coupons and discounts via the Boots app* (available on iOS and Android only), as well as let you know about promotional offers such as regular triple points events and competitions.


Coupons, cashback and freebies. Look out for coupons/freebies with products, such as around the neck of liquid soap bottles, or online for coupons and cashback to save on your shopping (see our regularly updated coupons list). Make sure you look out for coupons in store inside the free (to Advantage Card holders, £1 otherwise) Health & Beauty magazine*, or freebies attached to the magazine cover as well as coupons from the till, such as £5 off No 7.


Check out similar retailers, eg, Superdrug. If you're not committed to buying from Boots, check out our deals from Superdrug where they may have a better offer.


Had a problem with Boots? There's a free online tool you can use to complain – it helps draft, manage and if necessary escalate your complaint. It's offered by a firm called Resolver, which we like so much we work with it to help people get complaints justice – you can use it to complain to Boots*.



If you spot any hot deals out there we have missed (we are human after all!), please let us know in the MSE forum, email us at msedeals@moneysavingexpert.com or via Twitter @MSE_Deals.
Latest Expired Deals
Boots up to 50% off?

Last year it discounted selected items incl fragrance, make-up and electricals online and in store

See our Black Friday 2020 guide for all our predictions, info and analysis. Check Deals & Vouchers for the latest offers on now or follow us on Twitter @MSE_Deals.

Last year Boots* offered up to 50% off on fragrance, make-up and electricals in its Black Friday and Cyber Monday sale. It launched on the Monday before Black Friday and lasted until 11:59pm on Cyber Monday – and we're predicting the same or a similar offer again this year.

Although Boots normally has Black Friday deals on the day, this year we've seen a few deals already for its 'A month of Black Friday' promotion, so it could have a stronger offer for Black Friday itself.

Last year, deals mostly stayed at the same price throughout the week and weren't discounted further on Black Friday itself.

It's worth noting that some items Boots offered were the same price or cheaper elsewhere, so make sure you do your own price comparisons before buying.

Here are examples of deals we spotted in 2019:

Real Techniques prep and prime set - £9.99 (was £19.99). Next cheapest we found £19.99 at Lookfantastic.
Paco Rabanne Lady Million For Women EDP, 50ml - £37.50 (was £64). Next cheapest we found £44.50 at Superdrug.
Paco Rabanne 1 Million For Men EDP, 100ml - £39.90 (was £66.50). Next cheapest we found £58 at Superdrug.


Not so good deals

Remington curl revolution automatic hair curler - £34.99 found CHEAPER for £34.49 at Amazon.
Dyson AM09 hot + cool fan heater - £299.99 (was £399.99) found CHEAPER for £299 at John Lewis.


Important: Don't allow yourself to get caught up in the Black Friday hype, and only ever buy what you need and can afford. Always do your own price comparisons to ensure you've found the best deal – don't just take a retailer's word for it.

Boots new October star gifts

 Incl £25 Yankee Candle set (norm £52), £35 Too Faced make-up set (norm £77ish)

From Wed 21 Oct, if you go online to Boots* or visit one of its stores, you can spot a fresh new range of star gifts, including a 'Yankee Candle Winter Bundle' set for £25 (norm £52) and a Too Faced make-up set for £35 (would cost £77.30 if bought separately), until 11.59pm on Tue 3 Nov, or while stocks last.


These are two of 22 Boots Christmas offers known as 'Star Gifts*' which are currently available (see 'More Info' below for full list), and are popular with MoneySavers and MSE Forumites each year.


Boots has confirmed there are over 900 stores stocking the Yankee Candle bundle and over 200 stores stocking the Too Faced set (find your nearest*). Delivery's £3.50, or you can click and collect for free in store.

The 'Yankee Candle Winter Bundle' set contains 18 candles, which we calculated would cost £49.88 if bought separately from the cheapest retailers:

1 x 'Angel's Wings' medium jar candle (411g) – norm £18.94 delivered at Fragrance Direct.
1 x 'Red Apple Wreath' small jar candle (104g) – norm £8.99 at Boots.
1 x 'Glittering Star' small jar candle (104g) – norm £8.99 at Boots based on a similar version.
3 x 'All is Bright, Christmas Magic & Snow in Love' votives candles (49g) – norm £5.97 for three (£1.99 each) at Yankee Candle.
12 x 'All is Bright' tea lights – norm £6.99 at Yankee Candle.




The Too Faced 'Greatest of all time' set contains a mascara, eyeliner, lip gloss, lip treatment and make-up bag, which we calculated would cost £77.30 if bought separately (not including the make-up bag) from the cheapest retailers:

'Better Than sex' mascara in 'black' (8ml) – norm £22 at Boots and Asos.
'Better Than sex' waterproof liquid eyeliner in 'black' (0.6ml) – norm £18 at Boots and Asos.
'Lip Injection Extreme' plumping lip gloss in 'bubblegum yum' (4ml) – norm £22 at Boots and Asos.
'Hangover Pillow Balm' lip treatment (6ml) – norm £15.30 at John Lewis and Debenhams.
Make-up bag – we couldn't find elsewhere.


For more beauty deals, see our Cheap make-up and beauty deals page.

Always be sure to do a price comparison check before you buy:

Oral B Pro 2000 Pink 3D White was £80, now £30

Origins skincare superstars set was £82, now £37
Too Faced 'Greatest of all time' set was £80, now £35
Laura Ashley 'Ultimate Indulgence' gift set was £45, now £20
Yankee Candle 'Winter Bundle' set was £52, now £25
Harry Potter 'A Night At Hogwarts' set was £50, now £24
BBC Earth bathroom starter kit was £42, now £20
Fearne Cotton 'Time to take fifteen' set was £45, now £22
Kikki.K JOMO gift set was £45 now £20
Harry Potter seeker collection set was £50, now £24
Ralph Lauren 'Polo Red' EDT (125ml) was £68, now £31.50
Yves Saint Laurent 'Mon Paris' EDT (50ml) was £65, now £39
Hugo Boss 'Boss Bottled Unlimited' EDT (100ml) was £67, now £38
Gucci Bamboo EDP (30ml) was £52, now £30
Jimmy Choo Blossom EDP (60ml) was £50, now £25
DKNY 'Fresh Blossom' set (30ml) was £40, now £20
Versace Dylan Blue Femme EDT (50ml) was £74, now £37
Versace Eros Flame EDP (100ml) was £85, now £42.50
Wahl clipper gift set was £69.99, now £34.50
Wahl 'Beard & Stubble' gift set was £39.99, now £19.50
Wahl cordless chrome clipper kit was £79.99, now £39.50