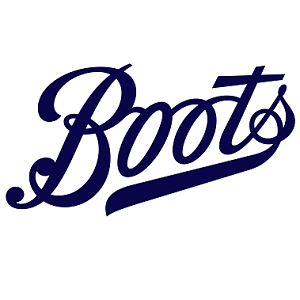 Website: Boots*
Start date (online): It started on Christmas Eve
Sale strength: Up to 50% off
Likely to boost? Last year, Boots* boosted its 'up to 50% off' January sale to 'up to 70% off' in stores only on Fri 1 Feb. Since much of the country is in lockdown again and non-essential stores are closed, our guess is that the sale might boost online this year on Fri 31 Jan.

Boots says it has thousands of 'up to half-price' offers including hundreds of brands, across beauty, electricals, fragrance and Christmas gifts. Its popular No7 brand is included in the sale, but the No7 discount is capped at 25% off (still a decent saving if there's something you planned to buy).

As with any sale, stock is likely to be limited, so go quick if there's something you fancy. Don't assume Boots is always cheapest, even in its sales – do your own price comparisons before buying.

A few strong examples we spotted on Mon 18 Jan:

Get Our Free Money Tips Email!

For all the latest deals, guides and loopholes - join the 12m who get it. Don't miss out

For the past few years, Boots* has run a 3for2 'mix and match' promotion on Christmas gifts, and last year it included advent calendars.

This year, we've spied the following beauty advent calendars included in its new up to 50% off offer, in stock when we checked at 5pm on Tue 24 Nov:

Last year we saw Boots launch a '50% off' in the last week of November, so this might be the best discount available before these items sell out.

Boots Advantage cardholders aged 60 or over can get eight Advantage Card points per £1 spent (usually four per £1) on Boots branded products by signing up to Boots Health Club*.

Once registered, you'll be sent a printable voucher via email to show in-store, with your Advantage card, for the extra points.

There are always ways to save money at Boots*, so even if there isn't a cracking deal out there that works for you, don't assume you can't cut your costs.

Ways to save include:

Exclusive offers for Advantage Card customers. If you sign up to the Boots Advantage Card* it will allow you access to personalised coupons and discounts via the Boots app* (available on iOS and Android only), as well as let you know about promotional offers such as regular triple points events and competitions.


Coupons, cashback and freebies. Look out for coupons/freebies with products, such as around the neck of liquid soap bottles, or online for coupons and cashback to save on your shopping (see our regularly updated coupons list). Make sure you look out for coupons in store inside the free (to Advantage Card holders, £1 otherwise) Health & Beauty magazine*, or freebies attached to the magazine cover as well as coupons from the till, such as £5 off No 7.


Check out similar retailers, eg, Superdrug. If you're not committed to buying from Boots, check out our deals from Superdrug where they may have a better offer.


Had a problem with Boots? There's a free online tool you can use to complain – it helps draft, manage and if necessary escalate your complaint. It's offered by a firm called Resolver, which we like so much we work with it to help people get complaints justice – you can use it to complain to Boots*.



If you spot any hot deals out there we have missed (we are human after all!), please let us know in the MSE forum, email us at msedeals@moneysavingexpert.com or via Twitter @MSE_Deals.

If you have a Boots Advantage Card, you can get personalised offers and discounts at Boots* by downloading the Boots app. The offers vary for each person, as they are tailored to your shopping habits.

How to get the app and offers

Download the Boots app* via the App Store or Google Play.
Go to 'My offers' and sign in using your Advantage Card number. This links your card to the app and you can then select offers by loading them onto your card.
Choose the offers you'd like to use in 'Offers just for me' and select 'Load offer to Advantage Card'.
Next time you use your Advantage Card, the cashier or self-checkout will ask you if you want to use the offer in that transaction.


What can I get?

These are some examples of offers we've seen when trying the app (of course as the offers are personalised, not everyone will receive the same ones):

£1.50 off when you spend £15 or more in a single transaction
20% off a shower gel or body wash
100 points when you buy two or more shampoo or conditioner products


What if I don't have a smartphone?

You can also use the Boots website* to select offers and load them to your Advantage Card. Just register or log-in to view your account and offers.
Latest Expired Deals
Boots sale?

Last year, started at 'up to 50% off', later boosted to 'up to 90% off' in stores only

Website: Boots*
Find your nearest: Store locator*
Start date (online and in store): Last year it started at 8am on Tue 23 Dec – we'd expect it to start on Wed 23 Dec this year.
Sale strength: Last year, up to 50% off online and in stores. We predict the sale will start at 'up to 50% off' again this year.
Likely to boost? Last year, boosted to 'up to 70% off' in stores only on Fri 31 Jan, so we're expecting it to boost again around the same time – our guess being Fri 29 Jan. It then boosted to 90% off in its final clearance sale which started on Fri 6 Mar 'while stock lasts', though in 2020 the sale ended after a week.

£143ish of No7 beauty products for £39

Including mascara, serum, cleanser, lipstick & more

Update 12.41pm on Thu 17 Dec: This set has currently sold out online, but may still be available in stores. We've asked Boots if it'll be back in stock online soon and we'll let you know as soon as we hear back.

If you go online to Boots* you can get 'The Star of the Show' No7 make-up and skincare set for £39. Boots normally sells this for £80, but we've worked out its contents would cost £142.50 if purchased individually. Delivery's free.

The deal will also be available in stores, though of course we can't guarantee there'll be stock. You can use the 'Find in store' feature on the product page at the Boots website to get an indication of stock availability near you.


The set is available until Thu 24 Dec, but if it's popular it could sell out sooner than this so go quick if you want it.

We correctly predicted this deal would happen – see what other offers we're forecasting up to January in our Christmas Deals Predictor.

What's in the box?

It contains 11 make-up and skincare items including ten full-sized products and one mini. See our calculations and exactly what's inside below.

| | |
| --- | --- |
| Product | Price if bought individually |
| No7 Protect & Perfect Intense Advanced day cream SPF 15, 50ml (full size) | £25 |
| No7 Protect & Perfect Intense Advanced night cream, 50ml (full size) | £25 |
| No7 Protect & Perfect Intense Advanced eye cream, 15ml (full size) | £18 |
| No7 Protect & Perfect lip care, 10 ml (full size) | £10 |
| No7 Protect & Perfect Intense Advanced serum boost sheet mask, 20.75g (one mask) | Not sold separately |
| No7 Airbrush Away primer, 30ml (full size) | £16.50 |
| No7 Instant Results nourishing hydration mask dry/very dry, 100ml (full size) | £10 |
| No7 Radiant Results revitalising foaming cleanser, 150ml (full size) | £7.50 |
| No7 Laboratories Line Correcting booster serum, 3ml (mini) | £6 (based on 25ml full-sized version for £50) |
| No7 The Full 360 mascara in black, 7ml (full size) | £14.50 |
| No7 Moisture Drench lipstick in caramel silk, 3.8g (full size) | Not found separately. Next cheapest similar, £10 |
| Total | £142.50 |