Boots deals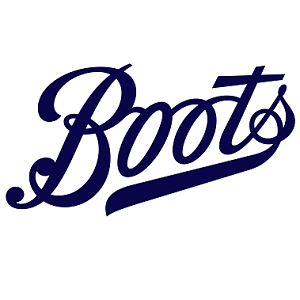 You can get a voucher for a free eye test (norm £25) at Boots*, which you can use in any Boots Opticians store (find your nearest*), until 11.59pm on Wed 31 Jul.

Simply go via the link above and print the voucher or show it on your phone when you go to your appointment – you can book this online, at a Boots Opticians store, or by calling 0345 125 3752.

After your eye test it's possible Boots staff may try to sell you new glasses, but Boots has confirmed there's no obligation to act on its advice, or to make a purchase.

You can't use this offer if you're under 16 (or up to 18 and in full-time education), over 60, have been diagnosed with diabetes or glaucoma, or if you live in Scotland, as you're entitled to free eye tests through the NHS.

Only one free eye test per person, subject to appointment availability.

Get Our Free Money Tips Email!

For all the latest deals, guides and loopholes - join the 12m who get it. Don't miss out

If you're a student and frequently shop at Boots*, you'll be pleased to know it's started a 10% off student discount trial, until Wed 31 Jul.

To activate the offer in store, either sign up to or bring your Boots Advantage Card*, plus a valid NUS card or university/college student ID to a manned till. Staff will add the discount to your Advantage card for use in future transactions. See full T&Cs*.

In order to use your discount online, sign up for a unique code at Student Beans. See 'more info' for exclusions.

The discount can't be used on: NHS prescription and selected dispensary items, infant milks (up to 6 months), mobile phone top-up cards, postage stamps, Boots insurance (excluding travel insurance), Travel Services, Boots Opticians, delivery, gift boxes and plastic bags.

If you have an Advantage card, pick up the May/June edition of the free magazine from Boots (find your nearest*) to get a coupon for a free CYO cooling bronzing stick when you buy any CYO lifeproof foundation on page 98, valid in store at Boots only until Tue 18 Jun.

There are always ways to save money at Boots*, so even if there isn't a cracking deal out there that works for you, don't assume you can't cut your costs.

Ways to save include:

Exclusive offers for Advantage Card customers. If you sign up to the Boots Advantage Card* it will allow you access to personalised coupons and discounts via the Boots app* (available on iOS and Android only), as well as let you know about promotional offers such as regular triple points events and competitions.


Coupons, cashback and freebies. Look out for coupons/freebies with products, such as around the neck of liquid soap bottles, or online for coupons and cashback to save on your shopping (see our regularly updated coupons list). Make sure you look out for coupons in store inside the free (to Advantage Card holders, £1 otherwise) Health & Beauty magazine*, or freebies attached to the magazine cover as well as coupons from the till, such as £5 off No 7.


Check out similar retailers, eg, Superdrug. If you're not committed to buying from Boots, check out our deals from Superdrug where they may have a better offer.


Had a problem with Boots? There's a free online tool you can use to complain – it helps draft, manage and if necessary escalate your complaint. It's offered by a firm called Resolver, which we like so much we work with it to help people get complaints justice – you can use it to complain to Boots*.



If you spot any hot deals out there we have missed (we are human after all!), please let us know in the MSE forum, email us at msedeals@moneysavingexpert.com or via MSE Facebook and Twitter @MSE_Deals.

If you have a Boots Advantage Card, you can get personalised offers and discounts at Boots* by downloading the Boots app. The offers vary for each person, as they are tailored to your shopping habits.

How to get the app and offers

Download the Boots app* via the App Store or Google Play.
Go to 'My offers' and sign in using your Advantage Card number. This links your card to the app and you can then select offers by loading them onto your card.
Choose the offers you'd like to use in 'Offers just for me' and select 'Load offer to Advantage Card'.
Next time you use your Advantage Card, the cashier or self-checkout will ask you if you want to use the offer in that transaction.


What can I get?

These are some examples of offers we've seen when trying the app (of course as the offers are personalised, not everyone will receive the same ones):

£1.50 off when you spend £15 or more in a single transaction
20% off a shower gel or body wash
100 points when you buy two or more shampoo or conditioner products


What if I don't have a smartphone?

You can also use the Boots website* to select offers and load them to your Advantage Card. Just register or log-in to view your account and offers.
Latest Expired Deals
£12 for £40ish of No7 beauty products

Incl primer, serum, eye cream, plus voucher for a free lip product

If you buy two selected No7 items you can get a free 'Step into Spring' gift set containing primer, serum, eye cream and a voucher for a free lip product online at Boots or in store until Tue 9 Apr, subject to stock. Delivery's £3.50, or you can click & collect in store for free.

The offer's only valid on a selection of No7 products*, which you can browse via the link above. The cheapest combo of two No7 items included in the offer that we found online or in store is £12 for two No7 nail polishes (10ml, £6 each). As the set is worth £26ish, it means you can get about £38 of beauty products for £12. For other ways to save, see our full list of Make-up & Beauty Deals.

The free No7 'Starry Eyes' set will be automatically added to your basket online, but you'll need to pick it up from the shelf and take it to the till in store. Here's what you'll get:

'Airbrush Away' primer, 10ml - worth £5.50 based on full-sized 30ml version.
'Protect and Perfect' serum, 5ml - worth £3.40 based on full-sized 50ml version.
'Protect and Perfect' eye cream, 5ml - worth £6 based on full-sized 15ml version.

Voucher for a free 'Match Made' lip product, eg, lipstick, lip pencil, lip gloss etc in colour of your choice - norm up to £11.



Boots FREE prescription glasses when you trade-in old ones

Mon 11 Mar only, must book an appointment. VERY limited stock

MSE Update, Fri 8 Mar at 1.37pm: Boots has confirmed this deal was really popular and all appointments have now gone. We've kept this deal here for reference.

If your specs have seen better days, Boots* (landing page will go live on Thu) is offering the chance to exchange your old glasses for a brand new pair of frames, completely free. Its 'Frame Amnesty' event is for one-day only, on Mon 11 Mar, at selected Boots Opticians stores (see list below) and you have to book an appointment.

You can exchange prescription glasses from any retailer, not just Boots – its confirmed this includes damaged frames. There's no exclusions on which new frames you choose (subject to availability in store). Boots has confirmed you could take in £10 (or even cheaper) prescription glasses bought from anywhere and swap them for £300 designer glasses, for example. The offer is valid on single lenses – any extra will incur charges.

There are only 600 appointments available across 15 stores and the number of appointments per store varies, depending on availability. The appointment includes a free eye test and personalised style consultation. The first pair of glasses are free when you swap an old pair, and any additional pairs are half-price.

How to book your appointment

To book an appointment, you'll need to either call or drop-in to a participating Boots Opticians store from Thu 7 Mar and quote 'Frame Amnesty', but go quick as spaces are very limited. You won't be able to get this offer if you book online.

Here are the 15 participating Boots Opticians stores and phone numbers:

Birmingham High Street - 01212 366027
Leeds Trinity Shopping Centre - 0113 2448588
Manchester Trafford Centre - 0161 7476460
Nottingham Victoria Centre - 0115 9410199
Edinburgh Princes Street - 0131 2256397
Bristol Broadmead - 0117 927 2418
Cardiff Queen Street - 0292 0383517
Plymouth Drake Circus - 0175 2666546
Brighton North Street - 01273 325600
Gateshead Metro Centre - 01914 932459
Cambridge Petty Cury - 01223 366104
Bluewater Dartford - 01322 623854
Milton Keynes Crown Walk - 01908 606618
London Sedley Place - 020 74919644
Glasgow Fort Retail Park - 0141 7715219


Why is Boots running this offer? Boots has said the deal coincides with its 'Feel Good Frames' campaign.

Still on the lookout for new glasses? See our Cheap Glasses page for the latest deals.

Sunglasses are not included in the offer.