Reclaim packaged bank account fees
Mis-sold? You could get back £100s or even £1,000s
If you pay a monthly fee for your bank account, you may be able to reclaim £100s or even £1,000s, as many of these accounts were systemically mis-sold. Here we explain, step by step, how to reclaim packaged account fees – and we have a free online tool to help you (or free template letters to do it yourself).
1-min read to start your packaged bank account reclaim
Here's a summary and quick links to our reclaim tool and template letter if you pretty much know what you're doing. Alternatively, read the full guide below for detailed help.

1. What is a packaged bank account and why might you be owed money? If you've got or had a packaged bank account – where you pay a monthly fee for extras including travel, mobile or breakdown cover – you may be owed cash. Many people get these accounts for cheap insurance, yet they've also been mis-sold on a massive scale. Payouts range from £100s to £1,000s.

2. What counts as mis-selling? Rules mean that banks need to have checked that any extras, such as insurance, were suitable for you. Other forms of mis-selling include being told you needed a packaged bank account to qualify for an overdraft, or mortgage, or being "upgraded" without your consent. See full mis-selling checklist.
3. You needn't pay a claims firm – use our FREE TOOL. Claims firms can take 25% + VAT off your claim, so instead use this quick link to see the reclaim tool (built with complaints site Resolver) embedded in our guide.
For all the latest deals, guides and loopholes simply sign up today - it's spam free!
Step 1. What is a packaged bank account?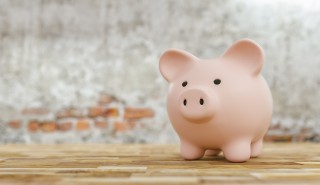 Packaged accounts are where you pay a monthly fee for your account in return for benefits, most often bundled insurance policies, such as travel insurance, mobile phone insurance and car breakdown. If you've chosen one based on a rational decision, it's probably a good account as they can be the cheapest way to get many types of insurance.
But if you were flogged one by a pushy sales agent, told you could only get a mortgage if you opted for the account, or "upgraded" without your consent, you could be owed serious cash. Banks have been found to have systemically mis-sold many of these accounts.
Cancel your account now if the insurance is useless
If you don't need the insurance, then packaged accounts aren't right for you. Simple.
If you do, it's all about whether it's cheaper to buy the insurance elsewhere, so do the maths. Don't think £15 a month, think £180 a year - always multiply the monthly cost by 12 to get the cost per year as the way to compare insurance costs to see if it's worth it.
Compare the price your bank offers with buying independently. See our Travel, Mobile and Breakdown cover guides for options.
If you've got a useless packaged account, cancel it to stop the rot and ask to switch to a fee-free account. Don't worry if you were mis-sold, you can still reclaim if you do this.
I'm not sure if I have one – how can I check?
If you're unsure, the account fee will show up as a transaction on your statement, under the name of the account you're signed up to. Check current and old statements, or call your bank (you can ask for copies of old statements).
If you find these transactions and don't remember signing up, that itself could be a sign you've got a complaint. If you discover a payment, collect as many statements as you can that contain them. You'll need the evidence.
Some inspiration... 'I got £4,500 – 20 years of my NatWest monthly fee – refunded in just over two weeks'
MoneySaver Olivier emailed us his story. He opened a free NatWest Current Plus account in 2000, but it was converted to a fee-paying Advantage Gold Account. This account was not appropriate and after seeing our site and using our tool he got a refund of fees and interest of £4,542. Olivier says:
In the space of just 17 days I used your easy-to-use Resolver tool, started the claim, NatWest called me to investigate and I was duly refunded the fees plus interest. Merci!
And here are a few others:
I received just over £5,000 in reclaimed packaged bank fees. In 2001, I was told that due to my large overdraft I needed to upgrade my current account... I was made to feel I didn't have a choice. So I decided to apply through Resolver to see if I could claim any back. Thank you so much.
Mary, via email
I saw the section about claiming back money from a packaged bank account. After filling in your template I got refunded £6,200. You guys made it so easy for me. Thanks once again.
Phil, via email
I took out a Silver Account with Lloyds when I got my mortgage nine years ago and was told it would need to be maintained to keep my mortgage rate. After a little bit of work, a few emails and phone calls, I got a full refund plus interest – approximately £1,400.
Persistence is key as originally they only offered £400!
Lauren, via email
I wanted to let you know I have recently been successful in claiming back, with MSE and Resolver, packaged bank account fees for my late husband; 10 years of fees plus interest. It only took just over a week. Thank you so much.
Miriam, via email
Step 2. The mis-selling checklist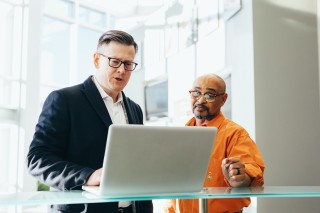 Mis-selling can happen in a variety of ways – in some instances it's clear cut, but in others it can be that you were mis-sold without even realising it. Also it's worth pointing out that mis-selling doesn't only happen at the point of sale, it can happen later on too – for example, you weren't told you had to register your phone or car for the insurance to be active.
To help, here are the key mis-selling categories. If you fit one or more of these, you're likely to have a case (if any apply, go to the how to reclaim section):
1. You were wrongly told you had to get it – for example, to get a mortgage

Customers were often told that they had to sign up to a packaged account to get a loan, mortgage or other product. Or that their other application would be declined if they didn't get a packaged account. This is blatant mis-selling.
Sometimes it was a straightforward lie that you had to get the account, but on other occasions, it's a bit less clear cut. If you could legitimately have benefitted from a cheaper rate on a mortgage or loan as a result of having a packaged bank account, it's likely you weren't mis-sold, unless there was a free, or cheaper alternative that would have offered you the same benefit.
2. You were ineligible for the insurance – for example, you were too old to qualify, or had a medical condition
One of the big problems with these accounts was people signing up thinking the insurance protected them, but when they claimed they were told they were ineligible. If the bank didn't check you were eligible for the insurance each year, you could have a claim.
A classic case was people too old to claim on travel insurance, as these policies often have upper age limits, but also if you weren't asked if you had any issues that may have stopped you from claiming, eg, a medical condition that may invalidate travel cover.

Important: If one person was ineligible for insurance on a joint account and one eligible, you can claim for HALF the total fees and interest back.
3. You were misled into taking out the account
The regulator has said packaged accounts were "generally sold rather than bought". We've heard from bank staff under incredible pressure to sell these accounts. Examples include:
You were told it was a privilege to get the account, but the product wasn't fully explained to you.
A pushy salesperson wouldn't take no for an answer.
You were told you'd be eligible to claim when you weren't.
You were wrongly told you'd get big discounts on other insurance if you took a packaged account.
You weren't told the full cost.
Note: Rules came into force in March 2013 to stop these high-pressure tactics, but that doesn't stop you reclaiming if you bought under duress.
4. The fee was added without your knowledge
We've heard from plenty who didn't realise they even had a paid-for account until scouring their statement – possibly the result of a bank error, an overzealous salesperson, or being added by deceit without their permission.
This can happen when getting an account for the first time with a bank or for existing customers 'upgraded' without their consent. Dig out old statements to check you're not paying out £10-£25/mth for an account you didn't sign up for.
5. You tried to cancel but were forced to keep it

If you were told you had to keep the account when you asked to cancel it, it's likely you've got a case for a reclaim.
But there's a fine line between being forced to keep paying up and sales staff strongly encouraging you to keep it. It's far less likely the latter could be interpreted as mis-selling, unless high-pressure tactics were used.
6. You were told it was the only way to get an overdraft
Many have told us that they went to their bank to ask for an overdraft, but were told the only way they could get one was to get the packaged bank account.
It's a fine line, as sometimes the packaged accounts do have higher maximum overdrafts than normal, 'free' accounts. But if other accounts that allowed overdrafts at the level you wanted were available, you could have been mis-sold.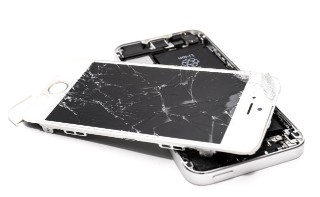 7. No one mentioned you needed to register your phone/car
For example, your iPhone gets stolen and you think: "it's OK, my packaged account will cover it". You go to make a claim, only to discover that because it wasn't registered – which no one mentioned it had to be – you're not covered.
8. You were told having one would improve your credit score

Good financial management will help your credit score, not a packaged account specifically. If you were told this, and took one out as a result, head to step three for what to do next. If you're after ways to boost your credit score, see our Credit Rating guide for tips to making yourself more financially attractive.

9. Your bank hiked the price and didn't tell you
While this is not technically mis-selling, it's still a valid reason to claim for compensation, as quite simply, you need to be told of a price rise. Yet many banks upped their prices without notice.
Important: There is no time limit on how far back you can claim, but in England and Wales the statute of limitation is six years, while in Scotland it is five years. The further back you go, the harder it is to complain, but it is possible. So even if something was sold more than 20 years ago, if the firm was regulated at the time and you didn't become aware of a problem until recently, you can make (and win) a complaint.
If you were mis-sold you should get back all the fees you paid out plus interest. But be prepared for a fight. We've seen some banks just change the insurance so customers become eligible, as a way of appeasing complainants. But that doesn't change the fact that you were still paying for useless cover in the past, so hammer home that you want ALL your fees back.

If you were mis-sold you should get the fees you paid back, as a base. Quite simply, if you paid £15/month for two years you should get £360 back (£15 x 24 months).

You should also get 8% annual interest on any claim, as it's assumed you'd have earned money on that amount had it not been taken from you. This is calculated at a flat 8% a year – though it's not compounded, so you don't get interest on the interest. Say you reclaim £100 for two years' worth of fees. Flat interest just gives you a straight £8 each year, whereas if the interest compounded, year one's fee reclaim would get you £8, and year two's would get you £8.64.
For all the latest deals, guides and loopholes simply sign up today - it's spam free!
Step 3. Complain to your bank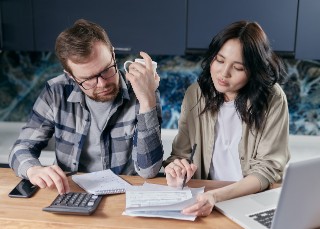 If you've read the above and think you've been mis-sold a packaged bank account you can make a claim using our new free online reclaim tool. Alternatively, you can use our free template letter.
How our tool works
Our free online tool helps draft a letter (which you can alter before sending), sends it, tells you when you've a response, keeps track of your complaint and escalates it if necessary.

We do this using the complaints firm Resolver, which provides the technology, but the underlying template letters and logic behind it are ours. We're working with Resolver on many projects to combine our expertise on how to complain with its cutting-edge technology.
What evidence do I need?
You will need:

Your account number.
The reason you think you were mis-sold (see the mis-selling checklist above).
The date you took out the product.
Copies of your statements or other relevant documents – Resolver lets you attach these before sending off the complaint.
What if the bank says no? If your complaint's rejected or you don't hear back, after eight weeks Resolver will prompt you to escalate it to the Financial Ombudsman Service (you still have to escalate it yourself).

Can't find your bank?
We've covered the big accounts, but if you can't find yours, Resolver says accounts can be added to the tool if you alert it
via its website
. If you don't want to wait, you can complain directly using our template letters.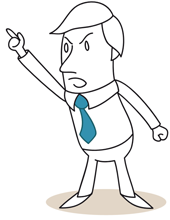 Or use our free template letter
If you prefer you can submit your complaint directly to the bank, using our free template letter to help.
The most important thing to understand is that with financial firms you have a RIGHT to be 'treated fairly'. Think carefully about why you've not been treated that way.
Speak to your bank or check its website for the address of the complaints department. Generally these things are best done in writing, but if that's too difficult, don't worry about calling. Just ask it's noted down as a formal complaint, and also ask for written confirmation.
Don't feel you have to be formal. Just explain the point clearly, concisely and honestly as if you were explaining to a friend why you've been wronged. To help, we've put together a template letter to start you off – download it and fill in the blanks (use it to help start you off, but the more you write it in your own words, the better):
Important: Keep a copy of the template letter – it'll be helpful if you end up needing to go to the ombudsman.
But there's something crucial you need to understand. At this stage, reclaiming's like a game of 'Who blinks first?' This is important, so we're shouting it...
Your bank may say "no". If so, don't worry. You can take your case to the ombudsman (full help in section below).
Step 4. Rejected? Escalate it to the ombudsman for FREE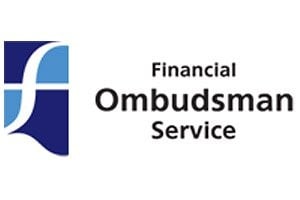 If your bank rejects your complaint, you have a right to take your complaint to the independent Financial Ombudsman Service.
This is the official body for settling disputes between individuals and financial companies. It's a free service that acts as an impartial adjudicator. Present it with the facts, and it'll decide whether your account and the circumstances under which it was sold were unfair, then decide what redress is required. In most successful mis-selling cases, this means a refund.
If you complained using our free online tool, it will help escalate your complaint
If you complained to your bank via Resolver, it'll help escalate your complaint too. It will prompt you to contact the Financial Ombudsman Service after eight weeks if your complaint's rejected or you don't hear back – and will help you draft and send the escalation email too.
Didn't use Resolver? No problem - just fill in a form

If you didn't use Resolver, then to escalate your complaint you need to fill in the ombudsman complaint form below, you can send it back by post or fill it in online. Also enclose any paperwork to back up your case.

It's important to note it won't look at your complaint until you've contacted your bank and given it eight weeks to respond.
Tips on filling in the form
For general guidance, as with the first letter to the bank, which you could always copy and paste into here, don't feel you have to be formal. Explain the point clearly, concisely and honestly, all in your own words, just as if you were explaining the situation to a friend.

If you need help filling this out, you can call the Financial Ombudsman Service helpline on: 0300 123 9123 or 0800 023 4567, and it'll guide you through the claim, or use our step-by-step guide below.
It's written in Microsoft Word so you can easily cut and paste sections or print it and have it next to you as you're filling in the ombudsman's form
What happens next?

The ombudsman will send you a confirmation letter to say it'll look into your case and get back to you if it needs any more information.
How long will it take?
Sometimes this will take a long time, possibly around a year, but may take even longer. But don't worry – you can leave the matter to the ombudsman to resolve and it will contact you with any offers from your lender.
Is there a time limit for escalating to the ombudsman?
Yes. If you wish to escalate your case to the ombudsman then there is a time-limit to how far back your case can go. The key rule is you've EITHER three years from when you knew you could make a complaint, OR six years from the event you're complaining about taking place.
You'll also have just six months from the bank sending you it's final decision letter to escalate your case to the ombudsman. If your case goes further back than these timescales, then the ombudsman may determine it can't deal with your case.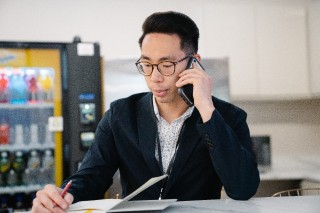 The ombudsman turned me down, what next?
The ombudsman's decision is usually made by an assigned adjudicator, but if you disagree with the result, you can ask for a formal decision to be made by one of the official ombudsmen at the service. When you ask for this, you should explain in writing why you disagree with the original decision, providing any additional information you have to support your position.
A formal decision by one of the official ombudsmen can take several months as it involves a detailed investigation. But, don't be afraid to push your complaint further if you think the initial decision isn't right. After that, while the bank must accept the ombudsman's decision, you still have the right to take the company to court if you don't agree with the result.
It's also worth noting that if you feel the ombudsman hasn't handled your case correctly – for example, there have been unnecessary delays – you can ask for a senior manager to review it. If that doesn't resolve things, you've a right to go to the Independent Assessor (but they will only look into the quality of service you received, not the actual decision made).
For other complaints the ombudsman can help with, see the Your Financial Rights guide.
FAQs
For all the latest deals, guides and loopholes simply sign up today - it's spam free!
Have your say in our forum!