M&S deals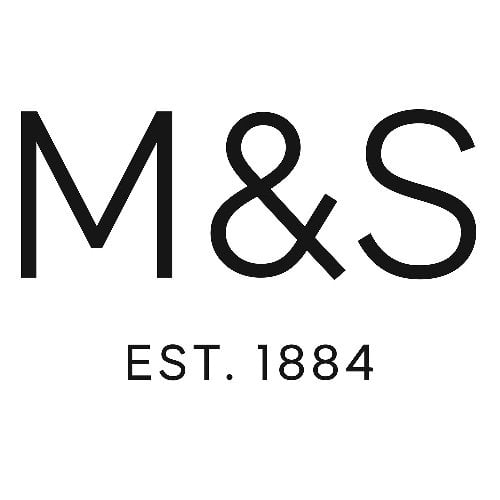 If you go online to M&S* or into a store, there's 30% off 'Christmas and gifting', which includes Christmas trees, decorations, candles and selected gifts. Delivery's £3.50 or you can collect in store for free (find your nearest*).

A few examples we spotted online on Fri 13 Dec:



See our Christmas Deals Predictor for other sales and offers we're predicting will happen.

Get Our Free Money Tips Email!

For all the latest deals, guides and loopholes - join the 12m who get it. Don't miss out

You can get a full school uniform (ages 3-16) from £21 in stores and online at M&S*. Delivery's £3.50, or you can click and collect in store for free.

What do you get?


Prices change depending on size.

You can get a voucher for £5 off a £35 spend at M&S when you recycle at least one M&S-branded item by taking it to an Oxfam shop.

Simply take an old piece of M&S clothing or soft furnishings into your local Oxfam shop, where you'll get the voucher. M&S says you'll get one for every donation you make containing its clothing. For more info, see 'How can I get a £5 M&S voucher from Oxfam?'*

If you go online to M&S* or in store, you can get 20% off when you buy two pieces of selected furniture, including bedroom, living room, kitchen, nursery and dining room furniture.

On the M&S website it says delivery's usually free for most furniture items. We've asked M&S for full details on furniture delivery and we'll update you here when we know more.

Add two of the selected items to your basket and the 20% discount will be automatically applied at the checkout.

We're waiting for M&S to confirm which stores are included and when this offer ends - in the meantime, it might be worth calling ahead before making a special trip.

M&S no longer has an outlet online. However, you can still shop for bargains at M&S outlet stores* (click to find your nearest). There are about 50 M&S outlets across the UK, including Ashford, Cheshire Oaks, Doncaster, Gunwharf Quays (Portsmouth) and Wembley.

If you go online to M&S* or into a store, you can get 4for3 on selected knickers. Delivery's £3.50 or collect in store for free.

Add three items from the 4for3 mix & match selection* to your basket and the cost of the cheapest one will be automatically deducted at the checkout. In stores, items valid in the 3for2 will be clearly marked.

Get Our Free Money Tips Email!

For all the latest deals, guides and loopholes - join the 12m who get it. Don't miss out

There are always ways to save money at M&S*, so even if there isn't a cracking deal out there that works for you, don't assume you can't cut your costs further.

Ways to save include:

Free Click & Collect. Every online purchase is eligible for free Click & Collect and there's no minimum spend required.


Try haggling. In May 2016 we polled 1,400 MoneySavers to see in which shops they had most success and M&S came in the top 10, with a 39% success rate - so it's worth a go. Read our Haggle on the High Street guide for more haggling tips.


Check the online offers page. The M&S offers page* lists offers from all departments - these are often on multi-buys, so it's worth checking if you need to buy more than one of something.


Check out similar retailers, eg, Debenhams and Dorothy Perkins. If you're not committed to buying from M&S, check out our deals from Debenhams, Dorothy Perkins, John Lewis, House of Fraser, Very and Littlewoods, where there may be a better offer.


Had a problem with M&S? There's a free online tool you can use to complain – it helps draft, manage and if necessary escalate your complaint. It's offered by a firm called Resolver, which we like so much we work with it to help people get complaints justice – you can use it to complain to M&S*.



If you spot any hot deals out there we have missed (we are human after all!), please let us know on Twitter @MSE_Deals, via MSE Facebook or by emailing msedeals@moneysavingexpert.com..
Latest Expired Deals
M&S up to 50% off selected items?

Last year, included make-up, fragrance and beauty

See our Black Friday 2019 guide for all our predictions, info and analysis. Check Deals & Vouchers for the latest offers on now or follow us on Twitter @MSE_Deals.

M&S told us it isn't really taking part in Black Friday this year, however, it's told us the same thing for the past three years and it still took part, so we wouldn't rule it out this year either.

Last year, M&S* offered deals across selected make-up sets, fragrance and beauty, but they weren't as strong as the previous year where it offered at least 50% off a selected range of its exclusive gift sets online, including skincare products and men's fragrances.

Some strong discounts we found in the past include:

Origins Exclusive Skincare Set - £44 (was £109)
Pixi Box of Beautiful Skin - £30 (was £72)
Men's Fragrance House - £20 (was £45)


Important: Don't allow yourself to be taken in by the hype around Black Friday and be sucked into buying something you don't need or can't afford. Always do your own price comparisons to ensure you are getting the best deal possible – don't just take a retailer's word for it.

M&S homeware sale

In stores & online. Up to 40% off furniture, 20% off homeware

If you're looking to make some changes to your home, M&S* is offering up to 40% off furniture and 20% off homeware both online and in stores (find your nearest*). That includes Christmas decorations*, so if you planned on buying some new baubles or festive gifts, take a look to see if you can snag a bargain. The sale's on until Thu 31 Oct.

All homeware and furniture is included apart from the Loft range and clearance items. Some of the products come with a guarantee of delivery in time for Christmas. See 'More info' for a full list.

Here are some strong examples we found on Tue 29 Oct:


Keep in mind that M&S furniture isn't the cheapest on the market, even in the sale, but if you had your eye on something anyway, now might be the time to buy. For smaller budgets, take some inspiration from our Ikea MoneySaving tips blog.