If you click a link with an * to go through to a provider, we may get paid. This usually only happens if you get a product from it. This is what funds our team of journalists, and keeps us free to use. Yet there are two crucial things you need to know about this.
This never impacts our editorial recommendations – if it's in, it's in there because we independently rate it best.
You'll always get as good a deal (or better) than if you went direct.
For a more detailed explanation see How MSE is financed.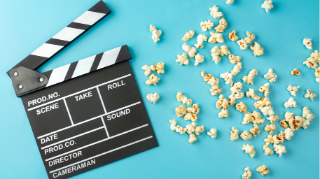 Cinema deals, tips & tricks
Cut the cost of tickets for Cineworld, Odeon, Vue & more
Let's be honest, the cinema isn't the cheap date it used to be. If you want to check out the latest blockbusters on the big screen, it can set you back up to £20 for a ticket alone – more horrifying than a bad B-movie. This guide has deals, tips and tricks to help you save at the cinema almost as many times as James Bond has saved the world, including a year's 2for1 movies for £1, five Vue tickets for £20, five Odeon tickets for £30 and more.

For all the latest guides, deals and loopholes, simply sign up today – it's spam-free!
Quickly check which cinema deals you can use on a particular day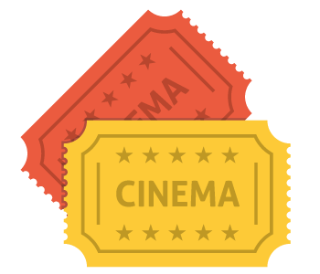 We want to make it easy to find the best deal for you, whether you can only visit the cinema on a certain day, or you just want to know when you can use a particular deal.
As you'll see from the table below, there are multiple deals available every day of the week. Select an offer for full information, how to get it, and any exclusions.
Have we missed anything? If there are any cinema MoneySaving tricks you use that we haven't got in our guide, let us know in the MSE Forum.

Deals & tricks for multiple cinema chains
Further down we'll look at deals for specific cinema chains, but first, these are top tricks and offers that can be used at more than one chain or independent cinema.
For all the latest guides, deals and loopholes, simply sign up today – it's spam-free!
Cineworld & Picturehouse deals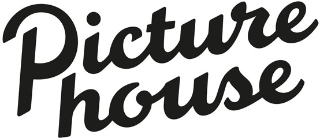 Picturehouse cinemas (with 26 locations across England and Scotland) are part of the same group as Cineworld, so some offers can be used at both chains – we've made it clear below where that's the case.
For all the latest guides, deals and loopholes, simply sign up today – it's spam-free!
Odeon deals

For all the latest guides, deals and loopholes, simply sign up today – it's spam-free!
Vue deals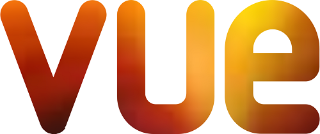 New. Five Vue tickets for £20 (or two for £9, 10 for £38) – for any 2D movie till 14 March

You can grab cheap Vue tickets via deals site Groupon* for any 2D movie showing until Tuesday 14 March, such as Avatar: The Way of Water, Babylon (released 20 January), Magic Mike's Last Dance (released 10 February) and Scream VI (released 10 March). You can opt for:

10 tickets for £38 (£3.80 each)
Five tickets for £20 (£4 each)
Two tickets for £9 (£4.50 each)

If you've access to Vodafone 'Very Me' rewards, and only need two tickets in a week, you can beat these prices with the two for £7 offer below.

The discounted tickets via Groupon can be used any day of the week until 14 March, and by anyone – you don't have to use them all yourself. They can be used at the same time or during separate visits.

You'll receive an email with one unique code per ticket – these can also be found in your Groupon account. Make your booking at the Vue website (you can't book at the cinema) and enter your unique code(s) at the checkout. Groupon says there's no booking fee to pay.

Before you buy, check prices at your local Vue

A full-price adult ticket for a 2D film at Vue varies throughout the UK, costing about £5-£12 per ticket depending on the location, so check prices at your local Vue first to see how much you'd save with this deal.


Unfortunately, the tickets aren't valid with the Meerkat Movies deal, which gets you 2for1 cinema tickets on Tuesdays and Wednesdays – see above for info. If your local Vue sells tickets for less than £7.60 to £9, you may be able to get a cheaper deal with Meerkat Movies on those days.

Tickets bought via this deal are valid for specific seat types, but you can upgrade your seat (for example, to 'VIP') for a fee – the price depends on the cinema location.

The tickets are valid on Vue's 'Super Saver' seats at the following locations:

Aberdeen

Accrington
Altrincham
Barrow
Basingstoke Festival Place
Bedford
Birkenhead
Blackburn
Bolton
Bristol Cribbs
Bromley
Camberley
Cambridge
Cardiff
Carlisle
Carmarthen
Cheshire Oaks
Cleveleys
Cramlington
Croydon Grants
Cwmbran
Dagenham
Doncaster
Eastleigh
Edinburgh Ocean
Edinburgh Omni
Eltham
Exeter
Farnborough
Finchley North
Finchley Road
Fulham Broadway
Gateshead
Glasgow Fort
Halifax
Hamilton
Hartlepool
Hull

Inverness

Islington
Lancaster
Leeds Kirkstall
Leeds Light
Livingston
Bristol Longwell Green
Manchester Printworks
Manchester Lowry
Merthyr
Newbury
Newcastle Under Lyme
Northampton
Oxford
Piccadilly
Plymouth
Portsmouth
Preston
Reading
Redditch
Rhyl
Scunthorpe
Sheffield
Shepherds Bush
Southport
Star City
Stirling
Stroud
Swansea
Thanet
Thurrock
Torbay
Watford
Vue West End
Westfield
Westfield Stratford
Worcester
York

Tickets are valid for Vue 'Standard' seats at the below locations:


Bicester
Bury The Rock
Croydon Purley Way
Darlington
Harrow
Leamington Spa

Leicester

Norwich
Romford
Staines
Wood Green
Glasgow St Enoch


Two Vue tickets for £7 to any 2D movie on any day for some Vodafone phone customers

Vodafone mobile customers can get two adult tickets for £7 (£3.50 each) at most Vue cinemas to see any 2D movie each week through the My Vodafone app. This popular offer is now back, and Vodafone has confirmed it's ongoing.

You'll need to have a Vodafone pay monthly or small business contract, or if you're a pay-as-you-go customer you'll need to have topped up £10 or more in the last 60 days.

How to get the deal

Download or sign into the free My Vodafone App, select the 'VeryMe' button to access a list of available offers and choose the Vue deal.


Visit the Vue link within the deal and you'll be able to claim a promo code for two tickets for £7.


You'll be emailed two e-codes which you can exchange at the box office or online (but not over the phone).

The offer refreshes each week at 00.01am on Mondays, so if you've had a code before, that's when you can pick up a new code to go again.

What's particularly good about this deal, is it can be used to see any 2D movie, on any day of the week, including weekends when discounts are rare. However, depending on the price of tickets at your local Vue, you may be able to get a better deal on a Tuesday or Wednesday using Meerkat Movies.

The deal can't be used on the following types of screening: Premieres, Big Screen Events and alternative/special showings including Mini Mornings, Senior-friendly, Autism-friendly and Scene screenings.

You'll only be able to get two tickets for £7 on 2D screenings, though you can book a 3D screening, IMAX, VIP, Recliner, Xtreme seating or Gold class screening online or at the box office if you pay the difference in price.

You can use this deal at all Vue cinemas except for Vue West End in Leicester Square, London.

£2.49 child AND adult tickets for selected screenings

With 'Vue Mini Mornings' screenings you can get £2.49 tickets for kids aged 2-12 and accompanying adults on weekends after 10am and every morning during school holidays, when booked online or via the Vue app (if bought at the cinema, tickets are £3.49 each). For online bookings, there's a 90p per person booking fee.

What's on offer will vary by cinema. See Vue for current listings.
Showcase deals

Sign up for FREE membership to save about £4 on Showcase cinema tickets on selected days

If you've a Showcase cinema near you (see all locations), you can get tickets to see 2D movies, including new releases, for £7.50 (£9.50 at Bluewater) from 7pm on Sunday, and all day Monday and Tuesday. Tickets normally cost up to £11 (£15 at Bluewater).

All you need to do is sign up for free to Showcase's 'Insider' membership. You'll be sent a membership card by post but you can print off a temporary card, or show it on your phone, to use it before it arrives, or use it immediately online.

You can book the cheap tickets by showing your card at the box office, or online by selecting the 'Insider' ticket option (there's a 80p booking fee).

£2 child AND adult tickets for selected screenings

With 'Empire Jnrs' screenings you can get £2 tickets for kids (aged 14 and under) and accompanying adults on weekends at selected cinemas. If booking online, there's a 70p per ticket fee.

You can usually choose from a couple of movies each week, which will be recent (but not the newest) releases or classic family movies. See Empire for current listings.
For all the latest guides, deals and loopholes, simply sign up today – it's spam-free!
General cinema cost cutters
Have your say in our forum!
Discuss cinema MoneySaving tips