If you click a link with an * to go through to a provider, we may get paid. This usually only happens if you get a product from it. This is what funds our team of journalists, and keeps us free to use. Yet there are two crucial things you need to know about this.
This never impacts our editorial recommendations – if it's in, it's in there because we independently rate it best.
You'll always get as good a deal (or better) than if you went direct.
For a more detailed explanation see How MSE is financed.
Joint bank accounts explained
What you need to know to decide if opening a bank account with someone else is right for you
Open a joint bank account with someone and you'll both be able to manage it, which can be useful for household bills and pooling your cash. However, any money you pay in will then belong to you both, so only do it with someone you trust. This short guide runs through it all, including how couples can double up on free cash and other perks.
What is a joint bank account?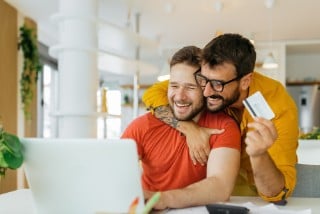 A joint bank account is one where two people are named on the account and can manage it, so both account holders can withdraw, deposit money and make payments.
Each person named on the account would be able to request their own debit card (where one is offered) and would have their own online and mobile banking details, with the pot of money shared by both.
Account holders' credit files are financially linked
Importantly, a joint bank account creates a financial link between the account holders. So when you apply for credit, such as a mortgage or credit card, the lender could choose to view the credit files of the person you're linked to.
If they have a poor credit history, this could impact your ability to get credit (and vice versa) – so be careful, and think twice before linking. See how to check your credit report for free.
One of you could choose to withdraw all the cash
Money in a joint account belongs to anyone named on the account, so one of you could choose to withdraw it all. The only exception is if you have 'two to sign' set up, where you both usually need to be present in a branch to access any funds or make payments. However, this means you won't be able to have a debit card or online access, so is uncommon for an active account.
Getting a joint account is therefore never a step to be taken lightly, no matter how well you think you know the other person. As a safeguard, don't keep any substantial amounts in there and never do it if you feel pressured. See Martin's financial abuse blog for full help.
You also don't need a joint account to support each other. For example, if one earns more than the other, or income drops temporarily such as maternity or paternity leave, it could be sensible for the higher earner to pay a set amount of money into the other's account to live off.
You can freeze the account if your relationship turns sour
As either account holder is able to withdraw money held in a joint account, if you have a breakdown in communication it could be an idea to inform the bank. It will then usually place a freeze on the account until you can both be present to collectively decide what to do with the money.
Either party can also choose to close the account, or remove themselves. However, the process does vary between banks and some require you to have the permission of the other account holder first.
For all the latest deals, guides and loopholes simply sign up today – it's spam-free!
What's the best joint bank account?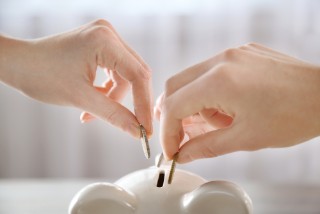 The answer to this is simply 'the same as the best accounts for individuals', as the underlying account is the same. So if you're already happy with your sole account, you could simply contact your bank and ask it to add another account holder.
The process varies between banks, with some allowing you to do it online and others requiring you to call or make a branch appointment. Either way, the person you're adding will usually be credit checked and they'd need to provide ID, such as a passport, and proof of address (unless they're also a customer of that bank).
If you're after a new account, take a look at our best bank accounts guide for our round up of the latest and best deals. Then read on for how to more than double the banking perk gains.
How to maximise joint account returns
There are few special joint account functions, but put in a bit of work and being in a couple can get you more than double the banking perk gains.
Step 1

: Grab £100s EACH by switching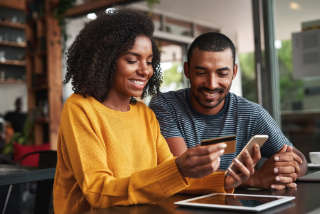 Many banks will pay you £100s to switch an existing current account held elsewhere over to them using the seven-day switching service. This automatically moves all your money, standing orders and direct debits over to the new account, plus forwards incoming payments and closes the old one for you.

You can switch a joint account, though you'll only get the one switch bonus between you. Therefore the trick here is to switch each of your sole accounts, so you'll each get the free cash. See Best bank accounts for the current crop of banks that pay switchers.
If you want to really maximise this, see how to keep switching bank for cash as you can switch again, again and again. Some have made £1,000s, including Paul who emailed his success...
I kept my main account, and set up a donor one. Over two years, I switched nine times, making over £1,500. Enough time has now elapsed, I'm classed as a new customer with some banks, so I've made another £360 switching.
Step 2:

Earn cashback on household bills paid by direct debit

This is simply about moving all of your bills to an account that pays cashback, for example get 1% back on your energy, water, council tax and mobile bills. For the top accounts, see best accounts for bills cashback.

Just be aware that your existing account may require you to pay out direct debits to keep it active, or avoid a fee. If this is the case, hold back any that won't earn cashback, such as for car and home insurance, gym memberships or paying off a credit card or loan. Alternatively, if you don't have enough you could set up some to charity.

You can get cashback on bills with sole accounts too, though many prefer to have a joint bills account. Just remember that joint bills needn't mean equal contributions, always agree in advance how much each will contribution – for example, one may be the primary earner so will pay 75%, or one has fewer costs so will pay 40% of the total amount.
Step 3:

Pay ONE fee for travel, mobile and breakdown cover for TWO

If you're both paying for travel, mobile or breakdown cover, opting for a top packaged bank account could cut your costs. These accounts charge a monthly fee, though this doesn't increase if you add another account holder – so you can get double the benefit without doubling fees.

However, always check you need the included insurance (and the key exclusions to make sure you're covered) and whether you could get cheaper standalone policies. See our Cheap mobile insurance, breakdown insurance and travel insurance guides to compare costs.
Step 4:

Ensure both of your spending earns cashback on spending
Finally, make sure you're being paid for all of your everyday spending. There are two main options here (though you could combine them):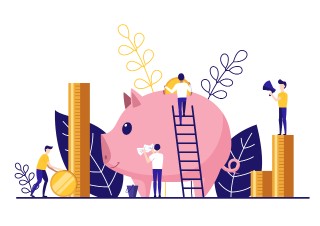 Cashback on debit card spending. Certain accounts pay you cashback just for using its debit card – either within certain categories (such as supermarket spending) or almost all spending made via the card. See top accounts for spending cashback for the latest, though note you may need to stick to having a sole account each to benefit.


Cashback or other rewards on credit card spending. If you're debt-free and can afford to clear your credit card IN FULL every month, a top reward credit card that offers cashback, points or airmiles can be a winner.

Whilst there's no such thing as a joint credit card, one of you could take one out and add the other as an authorised user, which would channel both of your spending on to one card. This can be useful as there are often extra perks and hefty bonuses on offer if you spend over a certain amount per year, or within the first three months – which could then be easier to achieve.

See joint credit cards explained for full risks, warnings and help.
For all the latest deals, guides and loopholes simply sign up today – it's spam-free!
Top joint savings accounts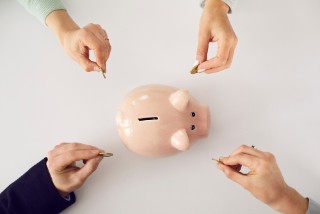 Just like bank accounts, if you want to keep your cash in one pot (for example, you're saving to buy a house together and want to see it in one place), another option is a joint savings account. You'd need to open it in joint names to enable both of you to manage it.
While no type of ISA can be opened jointly, many normal savings accounts can be. See top savings for the top payers that offer joint accounts (we list in the 'how to open' column if the provider doesn't).
At worst, you might have to sacrifice on rate to get a joint account, though certain banks sometimes offer higher rates the more you save with them, so combining your savings could get you a boosted rate. Either way, always weigh up if you'd be better off keeping your savings separate.

One way to maximise sole savings as a couple is to both open a top regular savings account. These offer higher rates on smaller sums saved monthly (typically £50 to £250), so each opening one doubles these limits.
Interest on savings is usually treated 50:50 for tax purposes
Interest you make on a joint savings account will usually be split equally between the account holders to work out if any tax is due. Basic-rate taxpayers can earn £1,000 in savings interest each tax year without paying any tax, or £500 for higher-rate (calculated on the year the interest can be accessed), so tax is only payable if your individual share of the interest exceeds this. See personal savings allowance for full help.
Have your say in our forum!