Life Insurance
Level term policies to protect your family's finances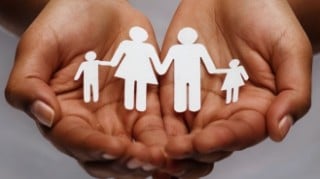 The sobering statistic is around one child in 29 loses a parent before they grow up. Sadly, the grief and misery are often compounded by a loss of income causing financial crisis – but life insurance is one of the cheapest ways to protect your family's finances if the worst happens.
However, it's very easy to pay £1,000s more than you need to over the life of the policy – even if you get it through a comparison site – due to huge commissions. Therefore, this guide not only takes you through how to work out if life insurance is right for you, but also how to get it the cheapest way.
Get Our Free Money Tips Email!
For all the latest deals, guides and loopholes - join the 12m who get it. Don't miss out
The 10 life insurance need-to-knows
There are many different types of life insurance: some protect a mortgage and some protect all your dependants, while others provide a way to mitigate inheritance tax. Yet here we're focusing solely on life insurance taken out to provide money for your family if you or your partner were to die. This is something every parent, partner, or person with any other type of dependant needs to consider.

The key product for doing this is called 'level term' life insurance or assurance. You insure something that MAY happen, while you assure something that WILL happen. Death is of course assured, but as the question is "will you die within a set time?" many call it insurance, and here's what you need to know.
Get Our Free Money Tips Email!
For all the latest deals, guides and loopholes - join the 12m who get it. Don't miss out
Use discount brokers to slash cost of life insurance
Cashback sites may pay you for signing up
As an extra boon, members of specialist cashback websites can be paid when they sign up to some financial products. Do check that it's exactly the same deal though, as terms can be different. And remember the cashback is never 100% guaranteed until it's in your account.
Full help to take advantage of this and pros & cons in our Top Cashback Sites guide.
What to do if something goes wrong
First, you need to complain to your insurance company directly. If it doesn't respond, or if you don't like what it says, then you don't need to just take it.
You can escalate your complaint to the free Financial Ombudsman. The ombudsman is an independent adjudicator which will make the final decision on a claim if you are locked in a dispute with your insurer. For more on how to make a complaint, read our Financial Rights guide.
Get Our Free Money Tips Email!
For all the latest deals, guides and loopholes - join the 12m who get it. Don't miss out
Join the MSE Forum Discussion