If you click a link with an * to go through to a provider, we may get paid. This usually only happens if you get a product from it. This is what funds our team of journalists, and keeps us free to use. Yet there are two crucial things you need to know about this.
This never impacts our editorial recommendations – if it's in, it's in there because we independently rate it best.
You'll always get as good a deal (or better) than if you went direct.
For a more detailed explanation see How MSE is financed.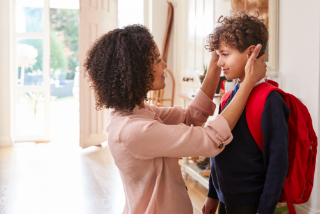 Life Insurance
Level term policies to protect your family's finances
Sadly if there's one thing that's certain, it's that we're all eventually going to die. It's not a cheerful topic, but if anyone depends on your income, planning for their future if the worst were to happen could be invaluable – and life insurance is one of the cheapest ways to protect your family's finances. This guide takes you through the types available, what to watch out for and how to find the cheapest policy.
For all the latest deals, guides and loopholes simply sign up today - it's spam free!
What is level term life insurance?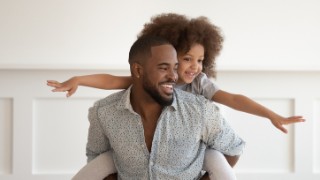 Put simply, it's an insurance policy that pays out a set sum if you were to die while it's in force. Its aim is to provide financial support to anyone you leave behind, to prevent the loss of your income from causing a crisis, and adding to the grief.
Level term is the simplest type of life insurance and the name actually tells you all you need to know...
Level: When you take out a policy, you determine how much you'd need it to pay out, eg, £200,000. This is then fixed (or remains level) for the duration of the policy.
Term: You choose how many years you'd want the policy to cover you for, eg, 25 years, though you usually can't remain covered past the age of 80, though this maximum age does vary by provider.
The more cover you get and the longer the term you want, the more it costs. You pay via a monthly premium which continues until the policy either pays out (if you were to die during the term) or the term ends.
Decreasing term – where the payout reduces in line with your mortgage balance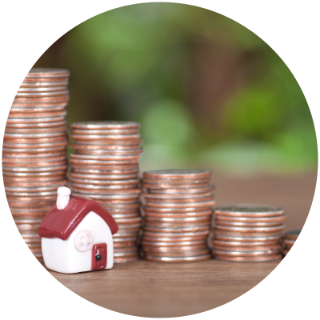 This is designed to cover your mortgage if you were to die during the term, so the amount you're covered for decreases in line with your mortgage debt.

It's often cheaper than level-term, however if you want to leave a lump sum for your dependants to cover other debts and ongoing spending, a level-term life insurance policy is likely to be a better option (though you could always have both). See our Mortgage Life Insurance guide for full information.
Family income benefit (FIB) – provides a regular income, rather than a lump sum
This provides an annual tax-free payment for the length of the policy term, eg, £10,000/yr for 10 years. So if you died five years into the policy, your dependents would receive £10k for each of the remaining five years.
The amount it pays out therefore reduces over time, so policies tend to be cheaper than level term.
Over-50s' life insurance – guaranteed acceptance but it's much more expensive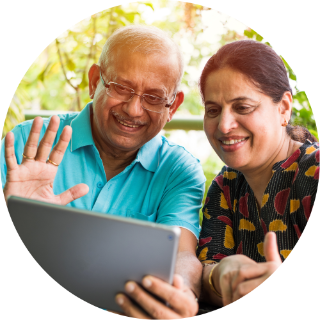 Insurers work out if they'll accept you and how much you'd pay based on a number of factors including your age and health. However an over-50s' policy is an alternative which offers guaranteed acceptance up to age 80 or 85.
Yet to compensate these are much more expensive, you can't claim in the first one or two years and you could get back less than you pay in. For full information and warnings, see our Over-50s' Life Insurance guide.

Whole of life insurance – usually to cover inheritance tax
These are often (but not always) investment-linked life insurance policies mainly used to mitigate inheritance tax. In other words, the payout amount should cover the inheritance tax bill on death, and the policy runs out when you die, instead of after a fixed time. Due to this, these are usually an expensive option.
Should I get life insurance?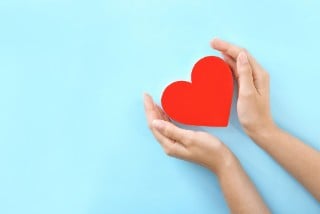 This is something every parent, partner, or person with any other type of dependant needs to consider. If anyone relies on your income and would struggle without you around, a life insurance policy can be a cheap way to ensure they have a financial lifeline when you're gone.
Though, ultimately, you don't need to have life insurance cover, so you'll need to weigh up whether the monthly cost is worth it for you. To help, here are some key points to consider:
If you don't have dependants, you don't need life insurance.

If there's no one you'd want the money to go to, don't bother. Equally, if you do have dependants but they'd be little financial impact if you died, then you still may not need a policy. But if paying the bills, the mortgage, bringing up kids, food shopping and more would be a struggle, life insurance is a cheap way to solve that.


It's best to get cover as soon as you need it – it's more expensive the older you get.

If you do need life insurance, it's best to get cover while you are as young as possible. Even though the term will usually be longer, younger people normally have much cheaper premiums, so save more overall.

For example, based on £200,000 worth of cover until the age of 70, the cheapest quote we found for a 30-year-old was £8.65/mth, so £4,152 in total. Yet, for a 45-year old (we didn't change any other details), the cost was £18.70/mth, so £5,610 in total. And that's over a shorter term!


Check if you've any cover with your employer – though don't just rely on that.

If you're employed, you may benefit from free 'death-in-service' cover. This pays out a multiple of your salary, typically around four times, while you are an employee of that company. The death doesn't need to occur at work or be linked to your job, but regardless, it's not usually a good idea to rely on this cover as your only protection.

If you were to change jobs or be made redundant, your next employer may not offer it. Plus, if you've had any significant health problems in the interim, you may find it expensive to arrange your own cover.

How much cover should I get?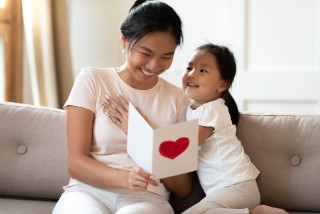 This may be determined by the monthly payment you can afford, but a good rule of thumb is to aim for 10 times the annual income of the highest earner.
This may seem high, but it's likely to leave enough money (after the impact of inflation) to cover mortgage repayments and expenses, such as childcare costs – which may be a new outlay. It could also go a way to supplement the income of those left behind if they had to then leave employment, for example to care for children or relatives.
To help you calculate a figure that works for you, it's worth ensuring any policy covers the following:
Any outstanding debts that need to be paid off (including mortgages, unless they're covered by a separate policy).
Immediate outgoings your dependants would need to pay.
Future spending you would have wanted to make, eg, university costs for the kids.
Any additional expenses a death may trigger, such as funeral costs.
How long should the term be?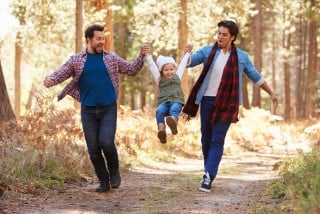 A policy covering children should last until they'd no longer be reliant on you/your partner, so that's generally at least until they finish full-time education.
If you're planning on having more children you may want to estimate when that'd be rather than trying to extend or get a new policy later. This is because cover becomes more expensive the older you get.
To cover a partner it should last until the year you expect to reach pensionable age. Don't feel obliged to cover a round number of years, eg, policies can be for 17 years.
Should I take out critical illness cover?

This is a common add-on to life insurance policies, though you can also get standalone policies. We're not big fans of critical illness insurance as many believe they will pay out if you get ANY serious illness and can't work.
Yet that isn't true, critical or serious illness policies pay out a lump sum if you get a specific illness as defined by the terms of the policy; for example losing one leg isn't critical, but two legs is. So don't think "I'm covered for cancer"; as most policies only cover a limited range of cancers.
Picking a good critical or serious illness policy would take a doctor and financial nerd combined; so one option is to get level term cover and a separate income protection policy – which protects your income from a range of eventualities. If you want critical illness though, it's worth speaking to a financial adviser.
Life insurance need-to-knows
If you think level term life insurance is right for you, here are our key need-to-knows to understand before opting for a new policy.
When you buy life insurance cover you will be given two choices of monthly payment (premium) – guaranteed or reviewable.

If your premiums are guaranteed, your insurer will never change the price, so you'll know what you'll be paying over the life of the policy. Reviewable premiums, on the other hand, often cost less at first, but your insurer can hike costs later on, meaning a cheap deal can potentially become costly as you age.

It's important you're open and honest with any information you provide, to ensure any policy that's set up for is fit for your needs – and will cover you if the worst were to happen and your dependants needed to make a claim.

Likely things you'll need to disclose when getting a quote for a policy include your age, whether you smoke, your occupation and your health history. The insurer then uses this information to determine whether it will cover you and a price.

If you're comparing quotes yourself via a discount broker, you'll usually answer a few basic questions to see initial prices, but will then have to disclose much more detailed information if you then go through to the insurer to apply, which could affect the price/the decision to insure you.

As each insurer has its own rules on pre-existing medical conditions, if you've a complicated medical history, it's worth getting advice before you buy. This is helpful as brokers tend to know which insurers will cover your condition(s), and at the best rates.

If you're over 50, you can get a policy with guaranteed acceptance – but it's much more expensive

If you don't want to disclose health issues and are 50 or over, an over-50 policy is an alternative which doesn't require any health questions and there's guaranteed acceptance up to age 80 or 85. Yet to compensate these are much more expensive, you can't claim in the first one or two years and you could get back less than you pay in.

For full information and warnings, see our Over-50s' Life Insurance guide.

Level term life insurance policies can either be taken out to cover just you – a single policy – or yourself and your partner – a joint policy.

A joint policy is often cheaper, however it only provides one payout, usually on the death of the first policyholder, when the cover then stops. This is usually best suited if your partner is your only dependant and you'd have no one else to leave a second payout to.

However, if you had a joint policy and were to later split with your partner, you'd need a new single policy, and this could be more expensive as it would be based on your new age and health.

Taking out two single policies is usually more expensive, but here you would get two payouts if you were both to die during each policy term. Equally it covers you personally, so works independently to whether you are still together with your partner or not.

If you die with an active life insurance policy, the payout forms part of your estate, which could mean it's hit with a huge whack of Inheritance Tax. Yet, in many cases it's possible to avoid this by writing the policy in trust, if it's done at the time the policy is taken out.

If the policy is written in trust, the insurance pays out directly to your dependants, so it never becomes part of your estate, which avoids inheritance tax and often speeds up the payout.

It's relatively easy to do as most insurance policies include the option (and papers) for writing in trust directly at no extra charge. Note that there are different types of trusts and they can be difficult to change or cancel, even if all your beneficiaries agree, so think carefully about who a payout would be going to.

If you know what you're doing, you can write the policy in trust yourself. If not, seek advice from a top advisory broker or see our guide on Independent Financial Advisers.

Life insurance usually gets more expensive with age, so savings aren't always possible. The fact you're older, or if you've had health conditions since you got the policy can mean new policies are more expensive than the one you have. Yet there's no harm getting a quote, especially if any of the following applies:

You took out a policy direct from a bank or insurer (and your health is largely unchanged). If you took out a policy via your bank or direct with an insurer without getting multiple quotes first, it's likely you could stand to save from switching policies. Plus, there's no harm in running some new quotes to check. If it shows you can save (make sure the cover is at the same level), all you need to do is set up the new cover. Once it's in force, cancel your existing policy.

As MSE Eesha found: "I took out cover 3yrs ago for £23/mth. I then decided to run some new quotes and found the SAME policy with the SAME provider for £9/mth. Over the 15 years that's left I'll save £2,520."


You've since quit smoking, or you no longer have a risky job. Non-smokers pay a lot less than smokers, because they're a lot less likely to die during the term. To count as a non-smoker, you need to have been genuinely nicotine-free for at least a year and in some cases up to five years, so always check.

Therefore one year after you quit, get a new quote and see if you could save big. But don't be tempted to lie. If you die and it is discovered you had been a smoker, it could invalidate the policy. If you are seriously giving up, it's a good idea to get it noted on your medical records to back up any potential claim.

Many things can happen during the lifespan of the policy, and while your broker or mortgage insurance company may be doing well now, it could be a different scenario 20 years down the line. Here's how you could be affected:

If your insurer went bust. If your provider goes bust, the Financial Services Compensation Scheme (FSCS) will try to find another insurer to take over your policy or issue a substitute one. Equally, if you've ongoing claims, or need to claim before a new insurer is found, the FSCS should ensure you're covered.


If your broker went bust. The only payment you're likely to make to a broker will be the fee for arranging the policy, which is often no more than £25.

In the unlikely event your broker went bust after you paid it but before your insurance was arranged, the chance of you getting your money for the fee back is slim.

The FSCS would be able to help with any premiums lost as a result of a broker going bust, as these payments are ring-fenced, but this is unlikely to extend to broker fees.
How to slash the cost of life insurance quotes
As a level term policy only pays a fixed amount on death (and there's usually little dispute over whether someone is dead or not), then providing the company is reputable, it's just a case of the cheaper the policy, the better. But...
Never blindly go with a policy offered to you by your bank or direct with a insurer, as this is the most expensive way.
Instead, you should get quotes from a number of insurers. Yet unlike other insurances such as car or home, the cheapest prices are not usually on the standard comparison sites. In general, you'll find the cheapest quotes by going to a broker. Yet there are two ways to do this:

Getting advice from a broker - best if you need help choosing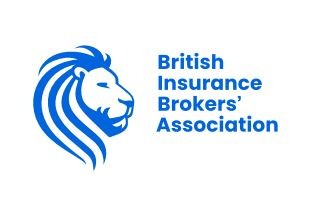 If you're not sure what kind of policy you need, or you have complicated medical conditions or other circumstances, it's best to get some advice before you buy. Doing this means the advisor will take some commission, so it's not the very cheapest way to buy – though it should result in the most suitable policy.

To find a life insurance adviser, head to the British Insurance Brokers Association website and use their 'Find insurance' search. Make sure to select 'Life insurance' when it asks what you'd like to insure.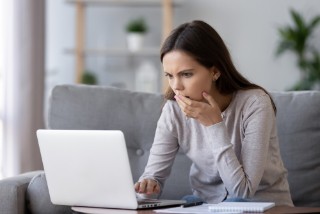 If you know what you're doing, you can go via a specialist discount broker. This is the very cheapest way to buy life insurance, but it does rely on you knowing what sort of policy you want to buy.
These brokers are cheapest as they rebate commission they get from the insurer to you as a discount. You may still pay a fee to use these brokers, but it's usually just £25 or so, and can save you £1,000s over the life of a policy compared with buying from a bank or direct from an insurer.
We'd suggest checking at least the top two and add in the third if you've time, and remember - if you're not sure what you're doing or if a policy's suitable, it's likely better to get advice.

Important. If you do pick up the phone to speak to any of these companies before you buy, make sure you're clear on whether you're getting 'advice' or 'information' - ask the person you're speaking with.
If they're advising you, they need to do a full check on your financial and medical circumstances and insurance needs before suggesting policies to you. If they're just giving you information about policies or answering your questions, that's fine, but here you shouldn't be pressured in to taking one policy over another.

How to complain about your insurance provider
The insurance industry doesn't always have the best reputation for customer service. Plus, while a provider may be good for some, it can be hell for others.

Common problems include claims either not being paid out on time or at all, unfair charges, or exclusions being hidden in small print. It's always worth trying to call your provider first, but, if not, then…
You can use free complaints tool Resolver. The tool helps you manage your complaint, and if the company doesn't play ball, it also helps you escalate your complaint to the free Financial Ombudsman Service.
Have your say in our forum!