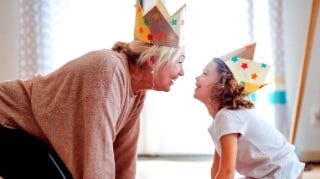 Inheritance Tax
Plan to legally save £100,000s on your estate
Inheritance tax can cost loved ones hundreds of thousands when you die, yet it's possible to legally avoid huge swathes of it – or possibly pay none at all. The rules around inheritance tax can be hard to understand at first, so this guide walks you through everything you need to know.
How much is inheritance tax?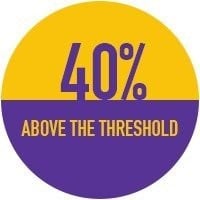 Inheritance tax is a tax on the estate (the property, money and possessions) of someone who's passed away.
How much you pay depends on the value of your estate – which is valued based on your assets (cash in the bank, investments, property or business, vehicles, payouts from life insurance policies), minus any debts.
Importantly, there is normally no tax to pay if either:
The value of your estate is below £325,000.
You leave everything over £325,000 to your spouse, civil partner, a charity or a community amateur sports club.
If neither of the above applies, your estate will be taxed at 40% on anything above the £325,000 threshold when you die (or 36% if you leave at least 10% of the net value to a charity in your will).
However, this £325,000 tax-free threshold might be higher depending on your circumstances – in some cases as high as £500,000, or even £1 million. We'll explain more on this below.
What happens if I inherit my parents' home?
In 2020/21 there's no inheritance tax due on the first £325,000 of an estate, which we explain above. Over that amount, anything you leave behind might be subject to 40% tax. It's slightly different though if you're leaving behind your home to your direct descendants, eg, children or grandchildren...
The basic allowance of £325,000 remains, but since 2015 there's also been something called the 'residence nil rate band', commonly referred to as the 'main residence' band. This is an additional allowance you'll receive on top of your existing inheritance tax allowance if you pass on a main residence to your children or grandchildren.
In 2020/21, this main residence allowance rose to £175,000, meaning for some people that no inheritance tax will be charged on the first £500,000 of their estate (£325,000 + £175,000).
The £175,000 main residence allowance only applies though if your estate is worth less than £2 million. On estates worth £2 million or more, homeowners will lose £1 for every £2 of value above £2 million.
An example may help...
Let's say you've got an estate worth £525,000. You've decided to leave your home to your children. This means no inheritance tax will be charged on the first £500,000 (£325,000 basic allowance + £175,000 main residence allowance). There'll be a 40% charge on the remaining £25,000, giving a total of £10,000 in tax (presuming you're not leaving anything to charity).
If you weren't leaving your home to your direct descendants, however, you'd pay nothing on the first £325,000 of your estate, and 40% on the remaining £200,000, meaning a total of £80,000 to pay in inheritance tax.
The politics of inheritance tax are controversial. The idea is that without it you perpetuate inherited wealth, so the children of the rich stay rich. Inheritance tax redistributes income so some of the money goes to the state to be distributed for the benefit of all.

The argument against it is that when money's earned, tax is paid at the time, so to pay tax on it again isn't fair.

After years of rocketing property prices, many more people have been caught by the inheritance tax threshold, raising it higher up the agenda. Yet whatever your views politically, inheritance tax is a financial fact, so it makes MoneySaving sense to know how it will affect you, and whether you can soften the blow.
Are the rules different if I'm married?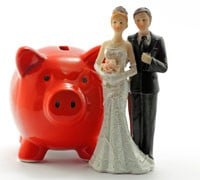 When you die, assets left to your spouse or registered civil partner, provided they're living in the UK, are exempt from inheritance tax. On top of this, your partner's inheritance tax allowance rises by the percentage of your allowance that you didn't use, meaning together a couple can currently leave £1,000,000 tax-free.
This can sound complicated, so here's an example:
Mr and Mrs Youngatheart have assets worth £1,000,000 between them. Mr Y dies first in 2020/21 – leaving everything to Mrs Y – so his £325,000 tax-free allowance is passed on, as well as his £175,000 'main residence allowance'. In total, this means Mrs Y has a £1,000,000 tax-free allowance: her allowance, plus her inherited allowance from her deceased husband.
You don't need to do anything to activate this – the executors of your will just need to send certain documents to HM Revenue & Customs (HMRC) after your death – see HMRC's guidelines.
Quick questions
These rules are backdated – so will apply even if your partner died years ago. The key to how much extra allowance you get relies on the percentage (not the amount) of the allowance that your spouse used.

For example, if your partner died in 2012 and used 50% of their nil-rate allowance at the time of their death, you will get an extra 50% of the current allowance (ie, 50% of £325,000).

In addition, you also get 100% of their main residence allowance, ie, another £175,000, which your partner wouldn't have used because it wasn't available in 2012. The whole 100% of the main residence allowance will be available for transfer unless the estate was worth more than £2 million, in which case the main residence allowance starts to be reduced.

This extra allowance (your partner's nil-rate allowance and main residence allowance) is on top your own £500,000 total allowance.

An example should help explain:


Let's say Mr Youngatheart passed away some years before Mrs Youngatheart, back when the nil-rate allowance was only £250,000. He gave £50,000 to each of his three children, meaning £150,000 was used – 60% of his allowance. All the rest went to Mrs Y.


When she dies, of course she can currently pass on £500,000 free of tax due to her own allowance (£325,000 + £175,000). But she can also pass on the unused amount of Mr Y's allowance free of tax. He didn't use 40% of his, so she gets another 40% of the current nil-rate amount, ie, £130,000, plus 100% of Mr Y's main residence allowance, ie, £175,000. This means her total tax-free allowance is currently £500,000 + £305,000, ie, £805,000.

While transfers of property and other assets between married couples or civil partners don't attract inheritance tax, this isn't the case for unmarried couples.

If you're not married, but own assets jointly with another person, the situation gets complicated, especially where a residential property is involved. Your liability to pay inheritance tax will depend on whether you and your partner own the property as 'joint tenants' or 'tenants in common' and whether there's a will.


If you're joint tenants (you both own all the property), and your partner's left you everything in the will, then if your partner's assets, including the property, exceed the inheritance tax threshold, you'd have to pay tax on any assets in the estate above that. After your partner's death, the property would then be owned by you in its entirety.


Even if your partner didn't leave a will, thanks to something called the 'right of survivorship', the property would still go entirely to you although the inheritance tax rules above would still apply.


However, your partner's family would still have a claim to his or her share of other assets such as insurance policies and pension investments.

People in certain 'risky' roles are exempt from paying inheritance tax if they die in active service. Included in this are armed forces personnel, police, firefighters and paramedics, plus humanitarian aid workers.

The exemption also comes into play if a person who was injured on active service has their death hastened by the injury, even if they're no longer on active service.

If you're tenants in common (you each own a specified percentage of the property), it's more complex. If your partner's made a will leaving their share to you, any inheritance tax would be paid out of the estate by the executor before the bequests are shared out. You may end up having to pay inheritance tax on the property, but it'd depend on the value of the rest of the estate.

If your partner's not made a will leaving their share to you, and you're tenants in common, their share will go to their relations. As an unmarried partner, you'd only be entitled to the share of the house you currently own.


It's especially important that if you own a property with someone who isn't your husband/wife or child, you need to make a will describing exactly who benefits on your death.
For all the latest deals, guides and loopholes simply sign up today - it's spam free!
Giving a gift? There's no tax to pay if you live a further seven years...
Money given away before you die is still usually counted as part of your estate, unless you live for a further seven years or more after making the gift. People you give gifts to will be charged inheritance tax (on a sliding scale up to a maximum of 40%) if you give away more than £325,000 in the seven years before your death – therefore early planning of how to pass on your assets is important.
If you make large lifetime gifts, the beneficiaries could take out life insurance against the potential inheritance tax bill. Most gifts into trust are now subject to inheritance tax even if made during your lifetime, but this is an area where you would need specialist advice.

Other ways to cut your tax bill
There are a range of other exemptions worth taking into account to help lessen the tax bill:
The first £3,000 given away each tax year is completely ignored as part of your estate and therefore not subject to inheritance tax if you die. If you don't give it away one year, you can carry it forward for one tax year (no more) and use it then.

Leaving money to that cats' home is at least efficient tax planning!

Gifts of up to £250 per person each tax year are excluded from inheritance tax (and are not counted toward the £3,000 annual gift exemption). For example, someone with 12 grandchildren could give each of them £250 annually as a birthday present and it wouldn't be counted as part of the estate.

Inheritance tax is a tax on your assets. However, if you have an income (pension or earnings for example) and you give money regularly from that which leaves you enough income not to affect your lifestyle, then it is exempt.

If your son, daughter, grandchild, or anyone else is getting married then you're able to give them gifts without it being subject to inheritance tax.

There are limits to this though: £5,000 for a gift from a parent, £2,500 from a grandparent, £1,000 from anyone else. You need to give this gift on or shortly before the day of the wedding or civil partnership ceremony (and the marriage has to go ahead).

If you own an agricultural property that's part of a working farm, then a percentage may be exempt from tax. Similarly if you own woodland, those who receive it in your will can apply for the timber on it, but not the land itself, to be deemed exempt. If you plan to sell the timber, inheritance tax may apply at that time.
A gift must be a genuine unconditional gift that you will not gain from; something given to someone without any reservation, no nods, winks or mutual back-scratching. The biggest asset most people have is their house, yet trying to give half of this to your children won't work if you continue to live in it.

Many gifts are a valid ways of reducing your inheritance tax bill. Yet if any (barring the gift on consideration of marriage) are given conditionally, with the intention of receiving something in return, they could fail to work, so watch out.

This is a very sensible step for anyone thinking about the perils of inheritance tax, and what happens to your money once you've gone.

There are many off-the-shelf will packages, yet there are also commonly free or cheap ways to get a solicitor to do it, giving you extra protection – read our Cheap Wills guide.

Get tax advice

While for most things you should try to do it yourself as it's much cheaper, if you have sizeable assets then inheritance tax is one of the few occasions where paying for good professional legal or tax advice is well worth it – spend £100s to save £100,000s.

But first of all, consider if you're even caught by inheritance tax at all. If you and your spouse's total assets are under £650,000 (so house value, savings, inheritance, and what'd be left from your pension), you shouldn't pay the tax anyway, so there's little point.

However, for those with bigger estates, an independent financial adviser may, depending on their qualification, be able to help (see the Financial Advice guide), but a solicitor or tax accountant is a better bet for more specialised info. Preferably find one who is a member of the Society of Trust and Estate Practitioners, take a look on the STEP and Chartered Institute Of Taxation websites.

Free 30 to 60-min inheritance planning session

VouchedFor, a site allowing you to search for local independent financial advisers, is running an offer – a free 30-60 minute session with a local independent financial adviser to discuss your inheritance plans.

Just follow this link*, enter your postcode, and contact your chosen adviser by phone or online to arrange your free session which you can use to ask questions and identify what steps you should take with your inheritance planning.

To make sure you get the most out of the session, it's a good idea to have a summary of your financial situation to hand – any savings, debt, incomings, outgoings – as well as details of existing wills, trusts and future plans.