Regular Savings Accounts
Earn up to 2.75% on your savings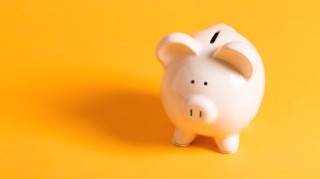 Regular savers were hit hard last year, with cuts to 5% rates across the board. But it's still possible to earn 2.75% interest on savings tax-free. Regular savings accounts are a hidden species designed for you to feed them every month – we've all the best buys in this guide, plus tricks to maximise interest.
What are regular savings accounts?

The clue's in the name. Most regular savings accounts require you to put money away each month with interest paid yearly (unless otherwise stated). They offer higher interest rates than traditional fixed or easy-access savings accounts, but tend to impose rigid terms and conditions, such as limiting the amount of withdrawals you can make, or forcing you to make a deposit every month.
How can they pay higher interest rates?
Often these accounts only last a year, and limit the amount you can save. Banks commonly use them as advertising tools, promising higher than usual interest rates (the top ones pay 2.75%) to grab your custom – many of them are linked accounts, meaning to get them, you need to have the bank's current account too.
Once it ends, your cash usually sweeps into a bog-standard account – so ditch 'n' switch to a better deal.
How does the interest work?
All interest from regular savings accounts is now paid tax free due to the personal savings allowance. Basic-rate taxpayers can earn £1,000 tax free and higher-rate taxpayers £500. Additional-rate taxpayers get no allowance.
On regular savings, the interest received will be around half the interest rate of the account as the money is being saved monthly rather than in one lump sum. To maximise your overall interest, use the drip-feeding technique below.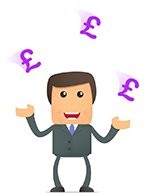 When are they worth using?
As ISA rates have dropped and all savings interest is now paid tax free, start by filling your high-interest current account(s) up to the limit (usually around £2,000-£5,000), then trickle your money into regular savings (for more info, see the Where to Start Saving guide).
Rather watch than read? This helpful little video gives you the regular savings lowdown...
How safe are your savings?
After the calamities that hit several big banks such as Northern Rock, RBS and the Lloyds Group, every saver should ask: "Is my money safe?" The answer is simple. Provided your money is in a UK-regulated bank or building society account, it's protected under the Financial Services Compensation Scheme (FSCS). Here's the golden rule.
The first £85,000 per person, per financial institution is guaranteed.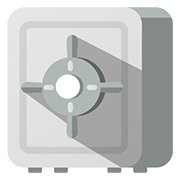 How to maximise safety
With most regular savers, limits on the amount you can deposit mean the balance gets nowhere near £85,000, so there's no problem.
But if you have savings in other accounts with the same bank, don't put more than £85,000 in any one institution – spread it around. See how to get 100% safety.
Get Our Free Money Tips Email!
For all the latest on savings, plus more deals, guides and loopholes, join the 12m who get it.
Top bank-linked accounts
The top-paying regular savers come with a big 'but' attached – you must also hold or switch to the same bank's current account. We've listed any switching incentives along with other key info in the boxes below.
Top open-to-all accounts
If you don't have the current account necessary to unlock one of the accounts above, check out the top open-to-all accounts that aren't linked to other products below.
Recent rate drops mean that the open-to-all accounts are giving bank-linked accounts a run for their money. However, both can be beaten by branch-based accounts offered by local building societies. Check if there's a decent account near you.
Children can earn 4.5% – though withdrawals are limited
If you've a child aged 15 or under, you can get 4.5% AER fixed for a year with the Halifax kids' regular saver. However, withdrawals are limited and you (or they) can only save between £10 and £100 a month. For more on this account, see our kids' savings guide.
Top branch-based regular savers
Local and regional banks and building societies often offer good rates, though usually accounts need to be opened in branch. We've listed the top accounts that pay more than the 'open-to-all' rates above. See if there's a branch near you.
South and east England
Kent Reliance's regular saver pays 3% AER when you deposit between £25 and £500 every month. The account must be opened in one of its nine branches, which are all in Kent, West Sussex and Hampshire.

Ipswich Building Society's regular saver pays 2.8% AER, incl a fixed 2.5% bonus if you make at least 11 monthly payments of £10+ and don't withdraw more than twice in an account year. You can save up to £500 a month. The account is only available to residents of the following postcode areas: IP, NR, CO, CM, CB, PE.
South Wales
Swansea Building Society pays 2.78% AER on its regular saver and you can save £25-£500 a month. It has four branches in south Wales; if you live elsewhere in Wales you can also open the account by post.
Get Our Free Money Tips Email!
For all the latest on savings, plus more deals, guides and loopholes, join the 12m who get it.
Don't believe the bad press
Sadly, regular saver accounts often receive negative publicity due to a flawed understanding. Many people say they've used regular savers, but only received around half the interest they thought they would. Yet that's because they expected the wrong amount, not because they were underpaid. Here's an example...
Mr Matt Mattics and his £3,000 savings
Matt has saved a total of £3,000 in a regular savings account paying 10% interest over a year.
What Matt expects to earn? His simple sum works out that he's put £3,000 in at 10%, therefore he should earn £300 in interest.
Why is this wrong? Matt only had £3,000 in there for the last month; it took a year to build up to that amount. You only earn interest on money in the account. So after the first month he was earning the 10% on just £250, halfway through the year he was earning it on £1,500.
How Matt should work it out? Over the year, his average balance was roughly half the £3,000, in other words £1,500... so Matt should expect to earn around 10% of £1,500 over the year, which is £150.
Drip-feeding: How to maximise the interest
While regular savings accounts can pay up to 2.75%, the problem with them is that it takes time to build up the amount of money you have in there. Yet if you have a lump sum of cash, and you want to maximise its earnings, you can still take advantage.
Put the lump sum in the top-paying easy-access account

You'll then start earning up to 1.3% interest on the full sum straightaway (see Top Savings Accounts).

Pay the money into the regular saver from the easy-access account

Now make payments into the regular saver straight from your easy-access account each month. The key is to put as much as you can (up to the monthly limit) into the regular savings account to max the interest.
This technique is called 'drip-feeding', as you're slowly moving your cash across, month by month. This means every penny you want to save is earning the most it can possibly do at any one moment. Here's how it should work in practice.
Let's take the same £3,000 savings as in the Mr Matt Mattics example above. If you start by moving £250 across to the regular saver in the first month, you'll have £2,750 earning 1.3% and £250 earning 2.75%. This way, you can keep getting interest on the lump sum while getting a higher rate on the money you pay into the regular saver. After 12 monthly payments, the full amount will be in the regular saver. You can then move the whole lot to the top payer at the time and start the process again with a new regular saver (provided they're still around).
The Regular Savings Calculator
Below is a special calculator designed to help you work out what you'll earn from regular savings. It assumes your savings are covered by the relevant personal savings allowance for your tax rate.
The calculator has two options...
Regular savings only. Choose this if you want to know how much you'll get from a regular saver alone.

Drip-feed calculator. If you want to save a lump sum, and are using the drip-feed route above, this will tell you how much you get, and compare it with keeping the money in a normal savings account.
For the most accurate answer, use the AER (Annual Equivalent Rate) which should be listed on your statement. Remember, most normal savings accounts are variable rates, so the drip-feed calculation will change if the rate does – but it's a good indicator of the returns.
Join the MSE Forum Discussion