Earn freebies for testing products
The top 'freebies for feedback' sites
From perfume to irons, coats to chocolate, MoneySavers have grabbed hundreds of brand-new freebies. This guide has a rundown of the top product-testing freebie sites and how to bag the best stuff.
How product-testing freebies work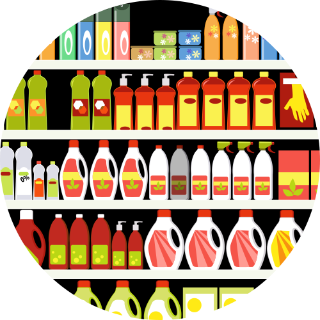 Product development's big business. By checking items work and verifying marketing claims, companies boost sales. Add the power of word-of-mouth recommendations, and it's clear why they're happy for you to test goodies for nowt.

The idea's simple: you test goodies for free in return for your views on whether they work, or sometimes sharing what you think with your mates. Some firms even give you cash on top.
How to take part
The big thing to understand is tests are aimed at certain groups (for example dads aged 35-40), and you answer a few questions to check if you qualify. It's unlikely you'll qualify for every test and there's a limit on how many people can test each product – respond at speed, as the best freebies go fast.

Here are the ways to take part:
Third-party sites where you can test a range of products. The first type of site, traditional product testing, is where they send you a product and you feed back to it on if it works and your opinion of it. MoneySavers have blagged everything from perfume to school uniforms.


'Review and share' sites. The second way to grab freebies is via review sites, which do the same as above, but they also ask you to post honest opinions on social media or to send reports on conversations with friends about the product. So if you're a bit reserved, this second one may not be for you as you'll need to shout about the product.


Some inspiration...
While you may not be selected straightaway, some MoneySavers report huge success by keeping at it. Please add your successes to the Product Testing forum discussion.
I've had loads of stuff to test, including shampoo, face wash, kitchen rolls, tissues, cling film, kitchen wet wipes, body butter, hairspray, men's jumpers, PJ bottoms, a £40 winter coat and a lovely £22 dress.

- MSE Forumite somehorizon
For me, the best freebies come via product-testing sites. If I add up the value of everything I've tested in the last year, it's probably not far off £100.

- MSE Forumite flubberyzing
For all the latest deals, guides and loopholes simply sign up today - it's spam free!
Top traditional product-testing sites
We've worked our way through hundreds of MoneySavers' reviews to find the top seven traditional product-testing sites, where all you need to do is feed back on freebies – though two aren't currently accepting new members. Huge thanks to all the MoneySavers whose feedback went into the guide. If you've found a top product-testing site we're missing, let us know in the Product Testing discussion.

Once you've tested the product, answer questions properly and on time to boost your chances of getting more trials.

Don't just google 'product testing' to find this kind of site though. You may get a shyster site promising, say, free iPhones, when it's actually a ploy to get your data or bank details.
For all the latest guides, deals and loopholes simply sign up today – it's spam-free!
Top 'review and share' sites
'Review and share' sites are where companies send freebies, but instead of just asking for feedback, they also ask you to discuss products with pals and on social media. This could mean handing out money-off coupons to mates or posting on Facebook or Instagram.

Once a task is completed, you send the company a link to a blog comment/social media post or submit a 'report' of a conversation with a friend.

You'll be ranked based on how often and how well you share, which decides how many freebies you get in future. However, the sites say you should never spam about the products, and your ranking isn't influenced by whether you give a positive or negative review. Be honest about your experience – what you say is up to you. The sites won't penalise you for criticising a product.
Always let people know you got the product for free. Ensure those you talk to understand you're a member of a scheme and are trialling the product for nothing.

Under consumer law, people need to ensure that if they are paid or get a product free, posts or comments are clearly labeled as such. For more, see this Influencers' Guide from the Advertising Standards Authority and Competition & Markets Authority.

Do this with integrity – be truthful, as others may rely on your views when choosing how to spend their money.

Plus remember, posting reviews about products on this site's forum just to blag freebies breaks our rules.
Savvy Circle - free Braun, Olay, Fairy, Pantene, Daz & more

Covering Procter & Gamble products, Savvy Circle doles out goodies from brands including Olay, Fairy, Aussie, Max Factor and Braun. As well as feeding back on products, you're expected to mention them in everyday conversation and online.


It encourages you to share the freebies with friends and family, then feed back their opinions. As always, explain to pals why you have the freebie and how it works.

The site awards stars each time you add to a 'campaign', for example by submitting a report on a chat you had with a friend or commenting on a blog. The more stars, the more freebies.


Forumite tracy6697 got £200ish of electric shavers:

Received my Braun shavers from Savvy Circle today. A Series 9 razor for my husband – he's going to be really pleased when he gets back from work! I got the face epilator and can't wait to try it out.

Trnd - share opinions with friends to bag freebies

Similar to the site above, Trnd sends you a product to test, as well as samples to hand out to friends, as part of what it calls a 'project'. You then post reports on conversations you've had and give your own honest feedback on the product.


You'll earn bonus points for taking part in surveys and submitting reports about projects. They have no cash value but show Trnd how active you are as a member – this is one of the ways it chooses who should take part in new projects. Previous projects have included Iams, Vidal Sassoon and Brut products.

MoneySavers report nabbing rum, 007 perfume and showerheads.

Home Tester Club - everything from face cream to irons

Grocery ratings website Home Tester Club gives out free products to test in return for you leaving an honest review on its site. Current free products include toothpaste and sensitive skin products. Past goodies have even included Tefal irons.

Sign up for a free account and monitor the website's test section to apply for freebies. If selected, you'll get an email, then receive the products in one to three weeks.

After that, just leave a review on Home Tester Club. Be honest – the site says it wants to "help people buy better by sharing true product experiences". It sometimes asks you to share your experiences on social media too.

The site awards members badges for activities such as posting reviews and photos. The more you earn, the more chance you'll have of bagging freebies.

Quick info

Who can join? Anyone over 18

Extra payment on top? No

MSE Forum feedback: Home Tester Club
For all the latest guides, deals and loopholes simply sign up today – it's spam-free!
Have your say in our forum!