Earn freebies for testing products
The top 'freebies for feedback' sites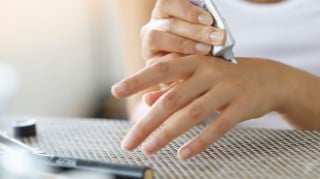 From perfume to electric shavers, coats to chocolate, MoneySavers have grabbed hundreds of brand-new freebies. This guide has a rundown of the top product-testing freebie sites and how to bag the best stuff.
Get Our Free Money Tips Email!
For all the latest deals, guides and loopholes - join the 12m who get it. Don't miss out
Top product-testing sites, incl:
Get Our Free Money Tips Email!
For all the latest deals, guides and loopholes - join the 12m who get it. Don't miss out
How product-testing freebies work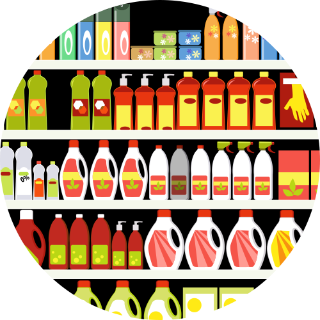 Product development's big business. By checking items work and verifying marketing claims, companies boost sales. Add the power of word-of-mouth recommendations, and it's clear why they're happy for you to test goodies for nowt.

The idea's simple: you test goodies for free in return for your views on whether they work, or sometimes sharing what you think with your mates. Some firms even give you cash on top.
How to take part
The big thing to understand is tests are aimed at certain groups (eg, dads aged 35-40), and you answer a few questions to check if you qualify. It's unlikely you'll qualify for every test and there's a limit on how many people can test each product. So respond at speed, as the best freebies go fast.

There are a few ways to take part:
Traditional product testing. They send you a product, you feed back on if it works. MoneySavers have blagged everything from perfume to school uniforms. See Traditional Product Testing.

'Review and share' sites. As well as asking for feedback, these sites ask you to post honest opinions of freebies on Facebook and Twitter, or discuss them with mates. See 'Review and share' sites.
Some inspiration...
While you may not be selected straightaway, some MoneySavers report huge success by keeping at it. Please add your successes to the Product Testing forum discussion.
I've had loads of stuff to test, including shampoo, face wash, kitchen rolls, tissues, cling film, kitchen wet wipes, body butter, hairspray, men's jumpers, PJ bottoms, a £40 winter coat and a lovely £22 dress.
-somehorizon
For me, the best freebies come via product-testing sites. If I add up the value of everything I've tested this year, it's probably not far off £100.
-flubberyzing
Get Our Free Money Tips Email!
For all the latest deals, guides and loopholes - join the 12m who get it. Don't miss out
Top traditional product-testing sites
We've worked our way through hundreds of MoneySavers' reviews to find the top eight traditional product-testing sites, where all you need to do is feed back on freebies. Huge thanks to all the MoneySavers whose feedback went into the guide. If you've found a top product-testing site we're missing, let us know in the Product Testing discussion.

Once you've tested the product, answer questions properly and on time to boost your chances of getting more trials.

Don't just google 'product testing' to find this kind of site though. You may get a shyster site promising, say, free iPhones, when it's actually a ploy to get your data or bank details.
Top 'review and share' sites
'Review and share' sites are where companies send freebies, but instead of just asking for feedback, they also ask you to discuss products with pals and on social media. This could mean handing out money-off coupons to mates or posting on Facebook or Twitter.

Once a task is completed, you send the company a link to a blog comment/Twitter post or submit a 'report' of a conversation with a friend. You'll be ranked based on how often and how well you share.
The sites say you should never spam about the products, and you can share both positive and negative experiences – what you say is up to you.
Always let people know you got the product for free. Ensure those you talk to understand you're a member of a scheme and are trialling the product for nothing.

Under consumer law, people need to ensure that if they are paid or get a product free, posts or comments are clearly labeled as such. For more, see this Influencers Guide from the Advertising Standards Authority and Competition & Markets Authority.

Do this with integrity – be truthful, as others may rely on your views when choosing how to spend their money.

Plus remember, posting reviews about products on this site's forum just to blag freebies breaks our rules.
Join the MSE Forum Discussion