Graduate accounts
Cut the cost of post-uni banking
Don't just stick with your student bank account after uni – loyalty can cost! Some banks let you switch even if you've not had their student account and you can get 0% overdrafts for up to three years. If you've graduated recently, see if you can ditch and switch your account to save £100s in interest.
Five graduate account need-to-knows
The ultimate goal is to get a 0% overdraft to cover your full overdraft debt for as long as possible.

First check what your existing bank offers, then compare to the top deals for switchers below in our top 0% graduate overdrafts section, though be aware that you'll need to pass a credit check to get a new account.

This isn't about borrowing more. The aim is that by not paying interest, more of your money goes towards clearing your actual debt – and do it ASAP as the 0% won't last forever.

Stick with your current student account and you may find your 0% overdraft quickly diminishing in the first year after university. Some graduate accounts offer preferential terms for up to three years after graduation.

Therefore, even if you've graduated in the past two years, you may still be able to gain by switching to a graduate account now.

You'll have to pay off the overdraft at some point, usually after two or three years. Fail to do so and you'll be subject to astronomical charges and fees. The aim of the game is to gradually reduce the overdraft so that by the time you're being charged for it, you no longer have one. Banks try and encourage this by reducing the maximum 0% overdraft each year – the idea being that by the time the 0% ends you'll have paid it off.

For a £2,000 overdraft which reduces gradually over three years, repayments need to be at least £56 a month. In other words, at the end of each month, your total overdraft should be £56 less than the previous month. To help, use the Free Budget Planner and Money makeover guides.

Budgeting isn't a rule just for students, it's a rule for life. The game changes if you go beyond your overdraft limit – you can end up paying interest of up to 39.9% EAR.


If you're struggling, talk to the bank at least and try to agree an extension but remember, it's always far better to plan and budget to avoid this.

If you're one of the lucky ones who'll be in credit for your first few years of 'grown-up' banking, forget overdrafts – focus on accounts which pay top rates and more, including cashback, travel insurance, or a cash sum upon switching.

These tend to give useful perks, rather than standard graduate deals of an extended 0% overdraft. Therefore to get them you'll usually need a regular income of more than a set minimum. See the Best bank accounts guide for more.
Top graduate accounts for switchers 2022/23
To be included here, banks must first let you switch to their graduate accounts – and only a few do that. Mostly, banks will only let you have their graduate account if you'd had their student account. Yet, if you are switching from a student account or other graduate account, you need to know that...
All overdraft limits are 'up to' amounts, so you're not guaranteed to get them – it'll depend on your credit score.
However, providing you've got no glaring issues on your credit file, the chances of getting the full amounts are decent.
You'll need to be within three years of graduating to switch to these accounts (two years for HSBC) and all of them require you to pass a credit check when you apply (see Credit rating guide).
TABLE_CELL_STYLE

HSBC Graduate Bank Account
TSB Graduate Bank Account

Barclays Higher Education Account

Max 0% overdraft in year 1

£3,000

£2,000

£1,500

Max 0% overdraft in year 2
£2,000
£2,000
£1,500
Max 0% overdraft in year 3

£1,000

£2,000

£1,500

Overdraft interest outside 0%
39.9%
39.9%
N/A
Any perks?

Access to 5% regular saver

None

5.12% savings account + other perks if you join Blue Rewards
How to apply
In branch
In branch
In branch

ID needed to apply

- Degree certificate
- Photo ID
- Proof of address
- Bank statement
- Degree certificate
- Photo ID
- Proof of address
- Degree certificate
- Photo ID
- Proof of address

TABLE_CELL_STYLE

Apply

Apply

Apply
After three years of holding these banks' graduate accounts, you'll be transferred to the bank's standard fee-free bank account. These don't tend to have perks or reward you with interest or cashback. So, when the bank writes to you to tell you your graduate account's ending, check our Best bank accounts guide.
If you still have an overdraft, look at our top pick accounts if you're overdrawn.
Top in-credit current accounts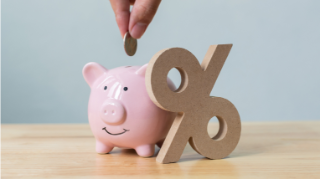 If you don't need an overdraft after graduating, then don't go for a graduate account. These standard bank accounts have perks such as free cash or vouchers for switching, linked regular savers, and monthly cash rewards.
However, their overdrafts are often much smaller, or more expensive. Only do this if being overdrawn is a very unlikely scenario. To get any of the following you must have an adequate credit rating (see Credit rating guide).
For the full range of our top pick accounts, see the Best bank accounts guide.
For all the latest deals, guides and loopholes simply sign up today – it's spam-free!
Have your say in our forum!