If you click a link with an * to go through to a provider, we may get paid. This usually only happens if you get a product from it. This is what funds our team of journalists, and keeps us free to use. Yet there are two crucial things you need to know about this.
This never impacts our editorial recommendations – if it's in, it's in there because we independently rate it best.
You'll always get as good a deal (or better) than if you went direct.
For a more detailed explanation see How MSE is financed.
Student budgeting planner
Tools and tips to get your budget in order
There's lots to think about when you go to uni, and sorting your budget should be a top priority. Student maintenance support, designed to help cover the cost of rent, transport, food, household bills and other outgoings, isn't always enough. Knowing what you have to spend each week is essential... here's how to do it.

Check our other student MoneySaving guides too
How to work out your REALISTIC weekly budget for university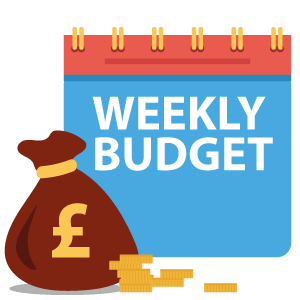 It sounds really boring, but sorting out your budget needs to be the first thing you do. Having enough money will make or break your time at uni.
Your student loan is usually paid into your bank account in three instalments, one at the start of each term, so it might seem like you've loads of cash to splash in freshers' week – but you haven't.
That money needs to last the whole term, so you need to work out a budget so you spend the money wisely.
That's especially true this year, with prices for everyday items continuing to rise rapidly. Your maintenance loan, which is supposed to help cover your living costs while at uni, has not risen anywhere near as much, so you'll have to make your money stretch even further this year.
However, where do you start....?
Working people shouldn't spend more than they earn, students shouldn't spend more than...? Lots of parents tell their student offspring to budget, but unless you know your incomings that's irrelevant.
There are three stages to working out your budget:

Look at how much cash you'll have coming in at the start of, and during, the term (we've got more on what your incomings do and don't include below).


Realistically work out how much money you'll have going out on bills or other committed spending during the term (again, we've got information on what outgoings should include below).


Then subtract your outgoings from your income and divide it by the number of weeks in the term. This gives you an idea of how much you've left to live off week by week.
Crucially, DON'T spend more than this.
When making a budget it's easy to forget some of the things you could end up spending your money on each week and each term. To help you out, we've thought of possible incomings and outgoings to get you started:
What to include in your INCOMINGS list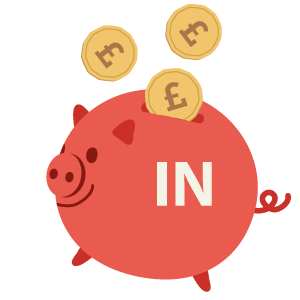 Money coming in should be easy to work out and realistically will be a much shorter list than that going out. The sort of money you might have coming in is:
Your student loan.
Any grants, bursaries, sponsorships or scholarships you're eligible for.
Any cash from parents – if you can, agree in advance with them how much they're offering to give a week/month/term. See our parental contribution calculator to give you a starting point.
Any income from part-time jobs.
Any savings you're planning to use at uni.
Importantly, you should NOT be including any potential debt – such as your credit limit on a 0% credit card or overdraft – on this list of incomings. These two options are useful, but
should only be used in an emergency
.
What to include in your OUTGOINGS list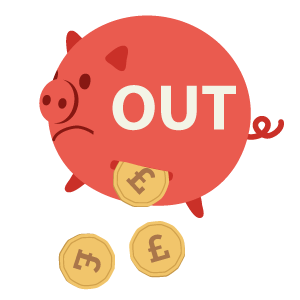 The money you could have going out is more complicated and will be different based on, for example, whether you're in university accommodation in your first year, or have a car with you at university – so you'll have to think about things like petrol costs and car insurance.
One of the main problems when it comes to working out what your outgoings are stems from just looking at a one-week snapshot of your spending. Remember that some of your outgoings will be less frequent than weekly – maybe they're even just once a year.
Don't just concentrate on a specific month either. This risks you massively underestimating your real spend, as there's the potential to miss huge costs such as Christmas or summer holidays.
Include ALL outgoings - not just the regular ones - in your overall list of spending. We've divided the next bit into categories to include all likely outgoings.
University:
Tuition fees
Accommodation costs
Course supplies (textbooks, stationery)
Household bills:
Travel:
Other:
Drinking and eating out
Hobbies and entertainment (including cinemas/clubs)
Clothes, haircuts
Books and magazines
Subscriptions (gym/fitness, Netflix, Amazon Prime, Spotify)
Large one-off purchases, for example, bike, laptop, car
Christmas and birthday gifts
Festivals
Holidays
Limit any spending splurges to the day BEFORE the student loan hits your bank account
Once you've worked out exactly what you've got coming in and going out over the course of the university year, you'll be able to do the maths to see what your rough weekly budget is.
Try your best to stick to this budget. Of course, there will come times when you'll be tempted to overspend and splurge. Our advice is to leave any splurges until the end of your budgeting period – that way you know exactly how much money you've got left over from the current budget before the next period of budgeting kicks in.
Try not to splurge on the day a new budget starts, as this can impact on the fun you can have later in the week or term, or, more seriously, your ability to buy essentials.
Need extra help to take control of your spending? Try the piggybanking technique
Doing a budget on paper is easy, the difficult bit is sticking to it. That takes either strong discipline or a decent technique. While we can't help you with the first, there IS a simple yet powerful method to help you take control of your spending. It's called piggybanking.
The piggybanking technique helps you automate your spending so you always know how much money you can truly spend. For all the information on how it works, see Martin's piggybanking explanation, but in brief...
Step 1. Select your main categories of spending. The aim is to have your books balancing – so you're not spending more than you earn. To do that, you need to work out how much you can spend on different areas of your life. Once that's done, you need to scan through to see what the major categories are. This could be holidays, Christmas, clothes, birthdays, hobbies or whatever you spend on...


Step 2. Set up several 'bills' accounts. Now you know how much money you want to spend on different items, the aim is to make it as simple as possible to know how much cash you have available.

To do this the old-fashioned way, set up a number of different bank accounts, each with money in it for a different purpose, so the money's effectively in little pots (or different piggybanks). You should always have a main bank account and a separate bills account. Then pick the biggest three or four of your main spending categories above for the others.

Or, if you don't want to set up multiple accounts with different banks, many modern current accounts (such as Chase, Monzo and Starling) now offer simpler and quicker ways to split money into different pots that can be easily managed in one place, either via an app, or online. See our full piggybanking write-up for more details.
Step 3. Use a standing order to feed the piggies. Now feed each of the piggybanks – including the bills account, which you should always overestimate slightly – from your main account. Set up standing orders to shift the right amount of cash each month.

Now when you look in your main account, you know it really shows how much you have to spend, as all the money for bills and other key areas has been shifted out.
Got an overdraft – even a 0% one? Avoid going into it where possible
If you open a student bank account (which you'll need to do), you'll also have an overdraft as a buffer, where the bank lets you spend more than you've got (at no extra cost) up to a set amount. The priority is to get the biggest and longest 0% overdraft you can.
However, you should actually try your best to avoid going into your overdraft in the first place, even if yours has a 0% buffer. It's there if you need to use it in an emergency, but don't get into the mindset of treating it as part of your regular disposable income. The same approach applies if you have a 0% credit card.
Remember, the bank is just lending you this money. The overdraft will need to be paid back eventually as it's debt, just like a 0% credit card, loan or buy now, pay later, so don't get too comfortable. Always keep in mind that the overdraft is not actually yours, it's the bank's.
For full information on the best student bank accounts and overdrafts currently available, see our Student bank accounts guide.
Struggling to get out of your overdraft? See our guide on how to cut overdraft charges.
Ways of budgeting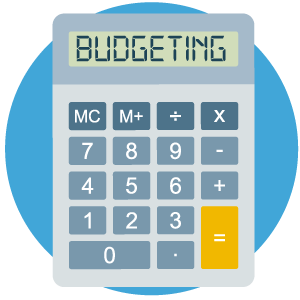 Calculating your incomings and outgoings is just one step on your budgeting journey. You also need to think about how you're going to initially record and then continue to track your budget throughout your time at uni.
How you decide to work out your weekly budget and stick to it will depend on what sort of person you are. Do you prefer an Excel spreadsheet, using an app on the go, or just good old-fashioned paper and pen?
You may need to try a few different ways of budgeting before you find the best one for you, but when you do find it, make sure you stick to it.
Mobile phone apps
If you're glued to your smartphone and find this an easy way of keeping track of things in other areas of your life (for instance, using your phone as a diary), an app for your budget might be the right option for you.
There are lots of budgeting apps out there. The biggest thing to keep in mind is making sure it's a reputable app, as you'll be divulging financial information. It's also probably best not to fork out too much money for the app (free is best!), just in case you don't get on with it.
Free student budgeting mobile apps worth downloading include:
Old-school spreadsheets & calculators
If you don't have a smartphone, or you do, but want to try something other than an app, the UCAS budget calculator is a good place to start.
Some people work better on their laptop using a spreadsheet that they can sit down and look at. This could be something you create yourself, or alternatively you could fill out one that's already been created. Save the Student has a student budget sheet linked to in point one of its budgeting guide, which could help get you started.
If all else fails, even getting out the trusty paper and pen can work to jot down a rough budget – it's better than nothing at all.
For a more in-depth look at budgeting, see our Budget planner guide, for ways to curb your spending, see our Stop spending guide, and to overhaul your outgoings, see our Money makeover guide.
For all the latest deals, guides and loopholes simply sign up today - it's spam free!
Our 9 top student budgeting tips
There are always things you can do to improve your budget – take a look at the tips below to see if there are any more ways to save...
Where to go if you need help
If you've done all the above, you've made a budget and stuck to it, and you still find yourself in dire straits – don't panic. There are places you can turn and ways to find help. Here's a list of some of the options available to you while at uni: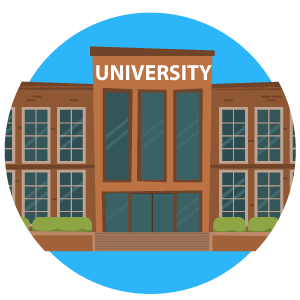 Your university
Most universities have hardship funds, opportunity awards and emergency options available if your financial situation changes or becomes desperate.
Your employer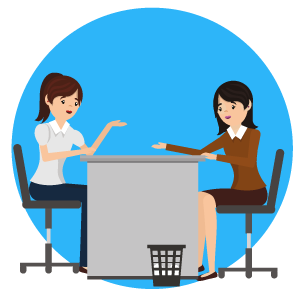 If you've managed to secure yourself a job while at uni, then this could be a way to get a bit more money. Obviously you're at uni first and foremost to study, but if faced between going on a night out (where you're inevitably going to spend money) and taking an extra shift at work (where obviously you're going to be making money), you know what the sensible option is.

It may not be fun, but it's a better alternative than getting into worse money troubles. You could also chance it and ask for a pay rise – after all, if you don't ask, you don't get.
Your family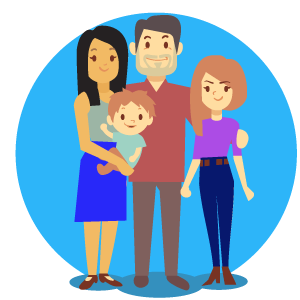 You might not want to admit to your family that need help, but if you've tried all other options and are still struggling, it might be your best option.
If you've run out of money because of overspending, you may have not got your budget quite right. Now might be a good time to sit down with your family and draw up another one – sometimes a few heads can be better than one.
BEWARE! However bad you think things may have got, NEVER go to a payday lender. They provide money to those they know can't pay it back, meaning you'll rack up massive interest.
For all the latest deals, guides and loopholes simply sign up today - it's spam free!