How to get free (or cheap) food
Save on your grocery bills and at restaurants
Get Our Free Money Tips Email!
For all the latest deals, guides and loopholes - join the 12m who get it. Don't miss out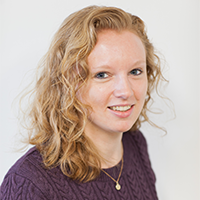 Updated 23 Mar 2018
Think there's no such thing as a free lunch? Well, think again. If you know how and are willing to put in a little legwork, it's actually possible to eat for free morning, noon and night...
From supermarkets and fast-food chains to high-end restaurants, we've 15 tips to grab free grub (or at least get it super-cheap). In this guide we'll show you how to get freebies including KFC, pizza, fruit, drinks and doughnuts – and even how to get PAID to dine out.
15 ways to get free (or cheap) food & drink, including...
This is the first incarnation of this guide. If you've tried any of these tips, please feed back your experiences (good and bad) in the How to get free (or cheap) food discussion – plus let us know what else we should include.
Eat & drink for FREE
Yes, you really can get totally free food at cafés, restaurants and supermarkets. Here's how:
Tricks to get food super-cheap
If you can't find free food, there are still ways to eat well for a fraction of the usual cost.
Struggling to afford food? You may be able to get help from a foodbank
The tips in this guide are fun, clever MoneySaving ways to eat for free – but sadly many people struggle to afford food on a daily basis.
If that's you, there are places that can help. Foodbanks give out free parcels that should provide at least three days' worth of in-date, non-perishable food.

Who can use a foodbank?
To get help from most foodbanks, you need to be referred (though this isn't the case with some independent foodbanks).
You can typically get referred by a doctor, health visitor, school or social worker. If you're not sure who to talk to, try asking Citizens Advice.
You'll likely be asked some questions about your income and why you need to use the foodbank. This ensures the food goes to people who need it most. Common reasons for referrals include redundancy, receiving an unexpected bill or a delay in benefit payments.
The Trussell Trust is one of the biggest foodbank charities in the UK, where it runs two-thirds of foodbanks – use its website to check if it operates near you.