If you click a link with an * to go through to a provider, we may get paid. This usually only happens if you get a product from it. This is what funds our team of journalists, and keeps us free to use. Yet there are two crucial things you need to know about this.
This never impacts our editorial recommendations – if it's in, it's in there because we independently rate it best.
You'll always get as good a deal (or better) than if you went direct.
For a more detailed explanation see How MSE is financed.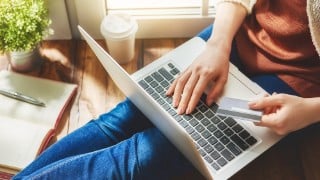 Money transfer credit cards
Shift cash from a card to your bank account at 0% interest
A 0% money transfer allows you to shift cash from a card to your bank account to clear your overdraft or give yourself a 0% cash loan for up to 18 months. This guide has full info and best deals, plus our eligibility calculator will show cards you've the best odds of getting before you apply.

What is a money transfer card?
A 0% money transfer card is a type of credit card that pays cash straight into your bank account, for a one-off fee. During the 0% period you won't pay any interest, though you do need to make at least the minimum repayment.
You'll need to ask the lender to transfer the money to your chosen account for it to count – you can't just withdraw it as cash and pay it in (doing so usually incurs expensive interest and fees). When the 0% period ends, interest kicks in. So always aim to clear the card before then.

How best to use a money transfer card
Money transfers usually mean new borrowing – which can be dangerous. So ensure it's planned, budgeted for and affordable. The best way to handle these debts is to treat them like a loan.
Once you've done the transfer, divide the debt by the number of 0% months and pay that amount each month so you clear the card before interest kicks in. It's best to set up a direct debit or standing order to do it.
Here are two examples where a money transfer card comes into its own.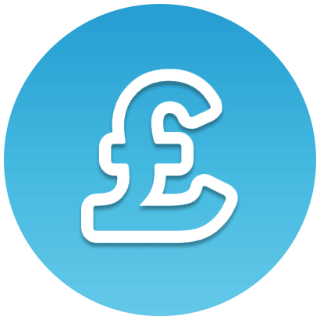 Beat loan rates for purchases under £5k – where card isn't accepted. A 0% spending card offers the cheapest way to pay, as there are no fees at all. Yet for cases where credit cards are not accepted, using a money transfer card to get cash is often much cheaper than a personal loan.

For example, borrow £2,000 and the cheapest loan rate is around 10% APR, compared with the 2.99% one-off fee of the top money transfer. Provided it's repaid within the 18mth 0% period, that works out at an APR of around 3.7%.

Pay off expensive debts – overdrafts, payday loans and high-cost loans. Use the cash from the card to pay off your highest cost debt. Then, as you're no longer paying interest, more of your payments go towards clearing the balance on the card.

You'll need to be disciplined though, and ensure you don't slip back into your overdraft or need to borrow again, or you'll be in even more debt. See our Budget Planner, Cut Overdraft Costs and Payday Loans guides for more help.
The four golden rules
Set up a direct debit for at least the minimum repayment as soon as you're accepted. Even though you pay 0% interest, you still need to make repayments each month. If you miss one, you may lose your 0% deal, get a £12ish charge and a missed payment marked on your credit report, which may make it difficult to get other credit.

Aim to pay more than the minimum – unless you've pricey debts elsewhere, in which case focus max repayments on them. Minimum payments are designed to make debts last as long as possible – try to avoid this. See tips to beat this in Danger: Minimum Repayments.

These cards are designed to make lenders money when you fail to pay them off within the 0% period. At that point, the interest rate jumps massively, to a standard 21%-ish APR.

Your aim should always be to clear the amount you transferred during the 0% period, minimising interest. If you've not cleared it in time, see our Best Balance Transfers guide to move it to another 0% card.

While money transfers on these cards are interest-free for a number of months, you'll need to check if other uses, such as spending and balance-transfers, are as well. For example, from our best buys below, both the Tesco Bank and Virgin Money cards offer a 0% period on spending in addition to transfers, but purchases made on the MBNA card would incur interest (unless cleared in full each month).

Cash withdrawals are a different case, and you'll usually pay interest from the date of making the cash withdrawal until it's paid off.


This means you'll most probably see an interest charge on the first statement after the cash withdrawal, which is the interest charged from the date you made the cash withdrawal until the date the statement was issued.

But you may also see interest charged on the following statement. There'll be a delay between your statement being drawn up, and you paying it. It may be a couple of days, it may be a couple of weeks. But you'll be charged interest on the cash withdrawal until you pay it off.

For most cards, the 0% period is only reserved for money transfers that are made within the first 60 or 90 days – though always check your card for its time limit, as it does vary. After this has passed, any transfers would incur expensive interest at the card's normal rate, unless it's paid off in full.

This can sometimes apply to the one-off transfer fee too, so it's likely you'd incur a higher fee on later transfers, in addition to interest.
See which money transfer cards you've the best chance of getting, in your own personal best-buy table.
Usually, applying is the only way to know if you'll be accepted for a credit card. Yet that marks your credit file, affecting your ability to get future credit. To help, our tool uses a 'soft search' to find your chances of acceptance before applying.

Check your chance of acceptance
Best 0% money transfer credit cards
It's best to go for the card with the lowest fee in the time you're sure you can repay it. If unsure, play safe and go long.
Important. When comparing, be aware these include 'up to' cards, so poorer credit scorers may get a shorter deal than advertised – unless you're showing as 'pre-approved' in our eligibility calculator. This is the best route as it shows which cards you're most likely to be accepted for.
LENDER

0% LENGTH + FEE

CHECK ELIGIBILITY / APPLY




MBNA
The clear standout – longest 0% period with the lowest fee, though it's an 'up to'. You'll get the headline deal if you're showing as pre-approved in our eligibility calculator, otherwise some accepted could get 14mths at 0% and/or the higher 3.49% fee – though that's still decent. This card has a 22.9% rep APR.
- Up to 18mths 0%
- 2.99% or 3.49% fee
Check eligibility



Virgin Money
A shorter 0% period, but here all accepted get the full 16 months. So could be a good call if our eligibility calculator shows you have better odds than MBNA above, though it has a higher transfer fee. This card has a 21.9% rep APR.

- 16mths 0%

- 4% fee


Apply*




Tesco Bank
A contender if you've low eligibility scores for the cards above. A decent 0% period, but it's another 'up to'. So some accepted could be offered 12 or 9 months at 0%. This card has a 20.9% rep APR.

- Up to 15mths 0%

- 3.99% fee

Check eligibility

Apply*
For all the latest deals, guides and loopholes simply sign up today – it's spam-free!