Money Transfers
Shift cash from a card to your bank account at 0% interest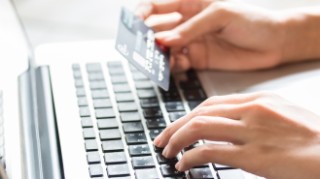 A 0% money transfer allows you to shift cash from a card to your bank account to clear your overdraft or give yourself a 0% cash loan for up to 28 months. Here's how it works and all the best deals...
Best 0% money transfer cards
Get Our Free Money Tips Email!
For all the latest deals, guides and loopholes - join the 12m who get it. Don't miss out
What is a money transfer card?
A money transfer card is a type of credit card that pays cash straight into your bank account. They allow you to borrow at 0% interest for a set amount of time, but charge a fee to do so.

When applying, make sure you ask the lender to transfer the money into your account – DON'T withdraw it as cash. Be aware too that when the 0% period ends, interest kicks in – so to avoid paying this, aim to clear the card before then. Read on for our five golden rules.
Use our eligibility calculator to find cards you're most likely to get, without hitting your credit score
Making an application is recorded on your credit file. While a single one is not a big problem, especially if you've a good credit score, lots in a short time are problematic.
So use our Money Transfer Eligibility Calculator to show cards you're most likely to get, so you don't waste an application. And it's NOT recorded as a hard search on your credit file.
Quick question
You can use a money transfer card to...

Undercut high-street loan rates for big purchases. Even the cheapest high-street loan to borrow £2,000 is about 7% APR. But if you can pay it off in just over two years, using a money transfer card will cost you just a 2.99% fee. That works out at an APR of around 2.5%.

And like a loan, a money transfer is a good way of paying for something where credit cards won't usually be accepted, such as buying a car.

Pay off expensive overdrafts. Here you effectively shift your overdraft to the card (alternatively, see other ways to cut overdraft costs). When doing this, it's important you're disciplined and don't just drift back into the red, leaving yourself in even more debt. Do a budget so you're in control of your spending.

Pay off nasty payday or other high-interest loans. You could use the money transfer cash to pay off your payday loan. But make sure you then pay off the card – and DON'T take out any more loans. Read our Payday Loans guide for alternatives.
Get Our Free Money Tips Email!
For all the latest deals, guides and loopholes - join the 12m who get it. Don't miss out
Best 0% money transfer credit cards
Fewer 0% months, but if accepted you'll get the full 0% period
This Virgin Money* card offers a 26-month 0% money transfer period. Although it has a higher fee and shorter 0% period than the cards above, you'll definitely get the full 0% period if accepted.
Money transfer length & fee: 26 months 0%, 4% fee (must transfer within 60 days)
Important: Clear card in full by end of 0% period to avoid interest (always pay at least the monthly minimum repayment) & don't spend/withdraw cash on this card
Money transfer interest after the 0%: 22.9%
Minimum repayment: Greater of 1% of balance plus interest or £25
Minimum income: £7,000
Representative APR (variable): 18.9% (see Official APR Examples)

Get Our Free Money Tips Email!
For all the latest deals, guides and loopholes - join the 12m who get it. Don't miss out
Join the MSE Forum Discussion