Small Claims Court
Settle consumer disputes legally
Get Our Free Money Tips Email!
For all the latest deals, guides and loopholes - join the 12m who get it. Don't miss out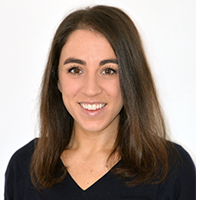 Updated 18 Apr 2018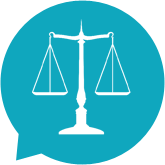 The small claims court is the low-hassle way to take legal action for up to £10,000 against a firm or individual. But be confident you've got a case as you'll be stuck with the fees if you lose.
Whether you're stuck with faulty goods a shop won't refund or at a standoff with a builder who's botched your bathroom, this guide tells you how to make a claim, whether it's the best course of action, and how to max your chance of winning.
The small claims court is the low-hassle way to take legal action for up to £10,000 against a firm or individual. But be confident you've got a case before you start as you'll pay twice as much if you lose.
Whether you're stuck with faulty goods, a shop won't refund, or at a standoff with a builder who's botched your bathroom, this guide tells you how to make a claim, whether it's the best course of action, and how to max your chance of winning.
While every effort's been made to ensure this article's accuracy, it doesn't constitute legal advice tailored to your individual circumstances. We can't assume responsibility and don't accept liability for any damage or loss which may arise as a result of your reliance upon it.
What counts as a small claim?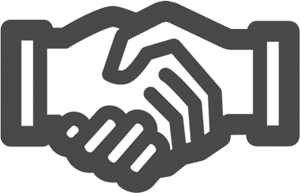 There isn't such a thing as the 'small claims court'. It's actually just a procedure that some more simple cases (the rough rule is those that'd take less than a day to resolve) for under £10,000 go through.
The big advantages are you can apply online, they try to keep it as informal as possible and you don't need a lawyer. Plus some cases go undefended, which means you simply win without doing anything. Plus if you lose, any costs awarded against you are usually limited.
Small claims need-to-knows
Going to court should be a last resort
Court action shouldn't be your first attempt to get redress. You must be able to show that you have tried to settle a claim before taking court action - if you can't, the court may penalise you.
The court will expect you to have already made your claim in writing, giving the other person a reasonable amount of time to reply (you should specify a time limit in your complaint letter). You should also warn them that you'll take court action if they fail to reply within the given time. You never know, just saying this may be the kick up the bum they need to cough up.
Don't rule out mediation
You may feel like you want your day in court, but donít rule out mediation which is likely to be offered to you once you are in the small claims process. If both sides agree to using mediation then youíll be contacted by the Small Claims Mediation Service, which deals with monetary claims under £10,000 that are already going through the courts.
Thereís no charge for this as itís covered by your initial fees. As most cases are dealt with by telephone, they save the time and the expense of having to go to court, meaning that the court will often encourage you to take this approach.
You can't guarantee a case goes to the small claims court
You canít demand to go to the small claims court. There's a small risk the judge will say your case can't be dealt with as a small claim because it's too complex, or the hearing will take longer than a day. So be prepared.
Consider an ombudsman or watchdog instead
Making a small claim should always be the last resort, so consider taking your complaint to an ombudsman or watchdog, which work to protect consumers, first. Ombudsmen are totally free so you can't have any costs awarded against you, meaning you have nothing to lose. As well as looking at the legal points, an ombudsman will also consider good industry practice, giving you a better chance at success.
Ombudsmen, and organisations with similar remits, help with individual complaints, though you must try to sort it by yourself with the company first.
Watchdogs do not usually have the power to force action on a company or industry or to solve individual complaints. Yet they do encourage consumers to submit complaints, so they can spot areas that may need further investigation.
See the How To Complain guide for the full list of ombudsmen, trade associations, consumer organisations, Government bodies and watchdogs you might complain to instead of going to court.
Keep the claim below £10,000 in England and Wales (other limits elsewhere)
If your claim's for a larger amount, you've less chance of being in small claims, which is by far the easiest way to claim. If you're just above the limit, consider lowering the asking amount down to £10,000 (even if your earlier letters demanded more).
For claims beyond the new £10,000 limit you're likely to end up in what's called the 'fast track' or the 'multi-track' system, which is beyond the scope of this guide. This is likely to be a more formal hearing, and it's likely that you will want to take legal advice before pursuing such a claim.
See the HM Courts & Tribunals Service for more information on larger claims, and how to find your local court.
In Scotland the small claims maximum is £5,000 while in Northern Ireland it's £3,000. Across the rest of Europe, it's Ä2,000 using the European small claims procedure (see the European Consumer Centre for more).
You don't need a lawyer
In all but the most complicated cases, you shouldn't need the help of a lawyer. The small claims system is designed with this in mind. Free sources of help such as Citizens Advice Bureaux are listed in the How To Complain guide if you do need assistance.
You can claim for things that have happened in the last six years (five in Scotland)
The claim must be started (and that means a claim form must be issued and not simply a letter of complaint sent) within what's called the 'limitation period' (generally six years from when your right to make a claim arose in England, Wales and Northern Ireland and five years in Scotland).
You could win by default
If the person or company you are lodging your claim against doesn't reply to your claim within 14 days, you can ask the court for a 'judgment by default'. If this happens, then you may win the case by default. Don't rely on this happening however, just be aware that it is an option.
If you claim a fixed amount and are in a position to request a default judgment, then it will be for the amount you claimed. However, if you claim a completely inflated amount, then you will put the person or company in a stronger position to ask the court to set the judgment aside.
If they haven't got the money, suing won't help
Make sure you check that the shop or individual has the money to cough up first. If not, taking your claim to the court will be a waste of time.
If it's been a particularly bad battle and the business or individual hasn't budged an inch throughout your complaint, it's worth taking a step back to consider if they'll ever pay up. Unfortunately, even if you win in court, this still doesn't mean you're guaranteed the cash.

When it comes to companies, a small percentage of cowboy firms will do all they can to avoid paying out, even if you get the bailiffs on them. One way to check a company's history is to run a judgment search at the Registry Trust. It costs from £4 and it may help you decide if it's worth carrying on your claim.
You won't necessarily get the amount you've asked for - even if you win
If you do win, don't forget that the money that might be awarded by the judge won't necessarily be as much as you originally claimed for.
You will be awarded what you legally deserve, which may be what you claimed or less. The general object of compensation is to put you in the same position, moneywise, in which you would have been, had the person or company not acted in the way about which you are complaining. It isn't to make a profit out of it.
Is your claim genuine?
Before doing anything else, step back and think about whether you have a genuine claim. If your claim gets to court the judge will be looking for the accuracy of your claim and more importantly whether or not you're telling porkies - including embellishments. If the judge finds that you are, then you're not going to win, so be honest with yourself.
Ask yourself the questions:
Have I been genuinely wronged?
Can I afford the process?
Is it worth it?
If the answer to all three of these is "yes", then, and only then, should you consider starting the small claim process. But before you do, check the How to Complain guide - have you been through all the stages of complaining in there first?
Quick Questions
I am not normally great with forms, should I do this?
Be realistic. If you usually get sweaty palms just thinking about filling out a form, then this probably isn't going to be a good option for you.
Does this take a lot of time?
If you're a busy person that thinks this is going to be a quick solution, then think again. You need to consider both the time it will take to put together all the information for your claim, and then the time you will have to take out of your schedule to attend the hearing.
What can I make claims for?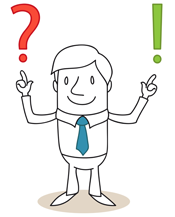 You can make a claim to the small claims court for most breach of contract claims (but don't forget that winning is a different matter), but it will be judged based on the law.
How much will it cost?
Now the all-important question - how much money is this going to cost me? But before we start there is a key point to make...
If you win your case, it won't cost you anything
Here's how it works:
You do pay a fee upfront. But if you win, it won't cost you anything as you'll get the fees back. If you lose, you don't - so be realistic with your initial claim.
£25 - £410 Initial claim fee - to start your claim (when done online).

£40 Court allocation fee - to get the claim to the court (if claim is over £1,500).

£25 - £325 Hearing fee - paid if and when your case gets to court (when done online).
On benefits or a low income?
If you're on benefits or have a low income, you may qualify for remission of the fees - this is just a fancy way of saying that you won't have to pay the fees. But this won't stop the judge making an order that you pay the other side's expenses if you lose.
Can I claim expenses if I win?
If you win your case, you'll get the court fees back as well as the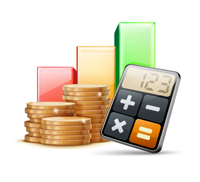 claim, and you can ask for certain expenses.
If you win, you can't charge fees for any legal advice to the defendant. So if you pay for legal advice, you're unlikely to get it back. This is why most claimants deal with a small claim without the help of a solicitor.
Expenses can be awarded against you if you lose
You shouldn't have the other party's lawyer's fees awarded against you - but you could find yourself paying certain expenses of theirs if you lose, and you won't get the court fees back. You'll have to pay within 14 days of the hearing, but you can ask for more time to pay the costs and anything else by instalments once the court has seen full details of your income, expenses, assets and liabilities. You could end up paying:
£90/day For loss of earnings or leave to attend a hearing, plus reasonable travelling expenses for each of the other side and any necessary witnesses they take along to court.

£750 If the judge gave them permission to get evidence from an expert, eg, having to get an expert to inspect a sofa for a fault.
Step-by-step help for making a small claim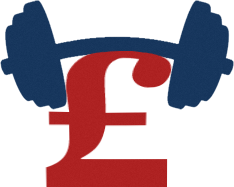 Donít panic, this wonít end up like an episode of Judge John Deed. You donít even have to take an oath. But you will need to state that what you have put down is true, and telling porkies could land you in trouble. In fact, you might never even get all the way to the court.
Making a small claim is often just a case of filling in a claim form online or sending one to the court (although it's cheaper online). Sometimes, just the act of doing this will mean a company settles (assuming youíve got a decent case).
Prepare the case
It's important to prepare the case carefully. Don't forget the court has to be convinced by what you're saying.
New: Quicker way to resolve claims online
Below we explain step-by-step how to start a small claim using the old system - which although does have an online system - is very dated and means you have to fill out and post a paper form.
The new system works exactly the same as the process we have outlined below, the only difference is that everything is done through the online sytstem which you can access through the government portal. So for example, the claim and the particulars of the claim are all incorporated within the new digital system.
The new online service is able to recommend mediation services and if you don't go to court enables you to settle your dispute online.
However, as the new system is still being fully developed, if your claim is contested/defended, the new online system stops there for now and you will be sent the provisional notice of allocation and the directions questionnaire via email/paper by court staff. We will update this guide if this changes in the future.
Fill out the claim form
The below information all relates to the old online system and paper form you have to send off, if you still choose to go down this route, this is the procedure you will need to follow.
The real meat of your claim involves filling in a form called a Particulars of Claim (Simple Procedure Claim in Scotland). This is a statement telling your side of the story.
Start court action
You should send or take two copies of the claim form to the court where you want to start court action (any money claim must be issued at the County Court Money Claims Centre, other cases can be issued in the local county court), and make sure you keep an extra copy for your own records. You must also take or send the court fee.
The court will then stamp the claim form and in most cases serve it on the defendant. It will give you a document with the case number on it (called a notice of issue). If you want to serve it yourself, you can ask the court to give it back to you once it has been stamped.
Thinking of making a small claim? Share your experiences/complaints in the Small claims court forum discussion.