Supermarket Shopping Tips
30 tools & tricks to slash food bills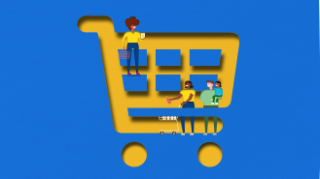 Supermarkets are brilliant at making us spend our hard-earned cash, yet with a few focused techniques you could save £1,000s a year. We've put together 33 ways to max discounts, including how to compare costs online, boost gains from price check policies, time trips to bag the best yellow-sticker reductions and more.
When airlines are unable to reunite lost bags with their rightful owners, they often sell them off through specialist auction houses. Bags are considered lost after 21 days (see what to do if you've lost your luggage below).
After this, while galling to imagine if it's yours, suitcases can be auctioned off and usually cost £10-£75. The contents won't always be valuable, but pick a winner and profits are possible from selling them on.
How do I bid? To bid, you usually need to go to an auction house on the day, though these days some have online options. The biggies include Greasbys in Tooting, south London, where you must bid in person. There's also BCVA in Bristol, where you can bid at the auction house or online, though you must collect in person.

Wellers in Guildford lets you bid in person or online (you can pick up or in some cases arrange a courier, but check first). Finally, Mulberry Bank in Glasgow is online only, though you must collect in person.

Some other auctioneers may sell lost luggage on occasion – you'll need to call up local ones to ask. If you find more which do this, let us know in the Lost Luggage Auctions thread.
In light of the current coronavirus pandemic, some of the information in this guide may no longer be up to date. Please see our Coronavirus finance & bills help and Coronavirus life-in-lockdown help for the latest information. We've left the info below for reference, and hope it will become relevant again in the not-too-distant future.
30 supermarket shopping tips, including...
Join the MSE Forum Discussion