20 Ryanair tips
Master the airline's mega-strict rules for cheap flights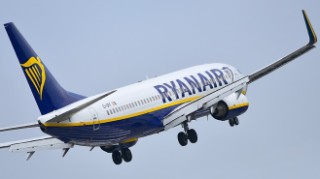 Ryanair calls itself a low-cost carrier, but you can only bag dirt-cheap deals if you know the tricks of the trade to avoid sky-high charges. This guide is packed full of tips to help keep costs firmly on the ground.
Before booking, always compare Ryanair prices using our Cheap Flights guide and also see our Easyjet Tricks guide for more budget-airline cost-cutting tips.
Ryanair has announced it's changing its baggage policy for the second time this year – unless you pay at least £6 for priority boarding, you'll only be able to take one handbag-sized carry-on into the cabin on flights from 1 November. See our Ryanair cuts its cabin baggage allowance AGAIN story for full details.
Join the MSE Forum Discussion