How to start saving
Maximise your interest from every penny
Want to start saving but don't know where to put your money? In this guide we explore all the different savings options to help you decide which accounts might be best for you.
For all the latest deals, guides and loopholes simply sign up today – it's spam-free!
Four key points before you start saving
There are a few crucial things to check before you put your hard earned cash in a savings account – if any of the below apply to you, you'll be much better off by starting there.
For all the latest deals, guides and loopholes simply sign up today – it's spam-free!
Top places to save money
If none of the above options apply to you, don't worry – here we cover some more general savings options. The aim is to earn as much interest as possible from the money you save, though it's not always as simple as just choosing the accounts which pay the highest rates – it depends on how much you have to save, and whether or not you want regular access.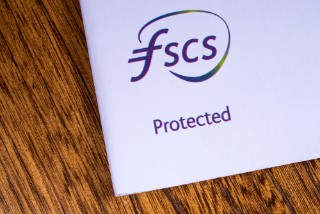 We've assumed your combined savings won't exceed £85,000 – if they do then you should consider spreading your savings across multiple banks. This is because the Financial Services Compensation Scheme (FSCS) only protects up to £85,000 per person, per financial institution (£170,000 for joint accounts) – see Are your savings safe? for full info.
Step 1:

Choose a main savings account

A main savings account is the default place to pay your savings into. These accounts let you access your cash whenever you like, as often as you like. The idea is to make sure you're always earning interest on your savings as soon as possible – though you can boost the interest you earn by syphoning some (or all) of your savings from these accounts to various other types of savings accounts, either monthly or as lump sums (more on this in step two).

There are two main options here:
1. Easy-access savings.

The foundation of traditional savings
Easy-access accounts are your bog-standard savings accounts – they pay lower rates than some of the options below, but they allow you to make deposits and withdrawals whenever you want. The rates here are the MINIMUM that you should be getting.
2. Easy-access ISAs.

Interest you earn is tax-free – useful if you've a lot of savings or are an additional-rate taxpayer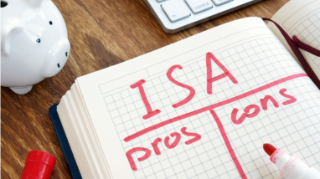 The personal savings allowance (PSA) allows basic-rate taxpayers to earn £1,000/year of savings interest tax-free (£500/year for higher-rate, nowt for additional-rate). If you're likely to earn interest over the PSA, or are an additional-rate taxpayer, then it's worth considering an easy-access cash ISA instead – as the interest earned is always tax-free.
However, ISA rates are usually lower than for standard savings – if they're significantly lower then you may be better off with standard savings, despite having to pay tax. To check if a higher-paying savings account wins versus an ISA, see how to compare savings with ISAs.
P.S. If you're only planning to save a small amount, you may want to forgo these easy-access accounts and opt for one of the higher-paying accounts below instead.
If you're likely to earn interest over the PSA, or are an additional-rate taxpayer, then Premium Bonds offer another tax-free savings option. How much you'll earn (win) depends on how lucky you are, though generally the more bonds you own (up to £50,000), the more likely you are to win a prize – though it's far from guaranteed.

Full info, including exclusive statistical analysis, in our Premium Bonds guide, plus our Premium Bonds Calculator can show you how much you could be likely to win.
Step 2: Boost the interest you earn
The below accounts all pay higher rates than the easy-access options above, though they're less flexible – some only let you save a small amount or require you to save monthly, while others lock your cash away for a set period of time, preventing you from accessing it. Yet they are still a great option for many, despite these restrictions.
1. Bank accounts.

Pay higher rates than standard savings & offer easy-access, though usually have low limits on how much can be saved & require you to jump through some hoops
Bizarrely, some standard bank accounts actually pay more than traditional savings accounts. While lucrative, they can be a bit of a faff – you may be required to pay in a certain amount each month (often £800+), pay out a couple of direct debits, or only be able to save a small amount into them (for example, Nationwide's max limit is £1,500, Virgin Money's is £1,000).

Some banks even pay you hundreds to switch your existing account to them. And you can even switch multiple times and earn potentially £1,000s – full info in Multiple bank switching.
2. Regular savings accounts.

Put a small sum of money aside on a monthly basis into some of the highest-paying accounts out there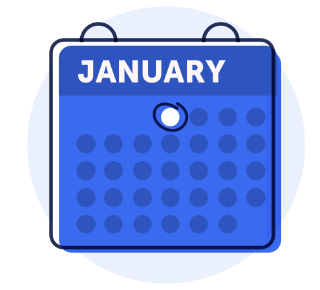 Regular savings accounts pay some of the highest rates it's possible to get, though you can only pay small amounts into them each month (usually between £50 and £300). They work best when coupled with one of the easy-access savings or bank accounts mentioned above. Here you want to pay as much of your monthly savings as you can into a regular savings account (ideally up to its maximum limit), keeping your surplus in the next-best paying account.

Many regular savings accounts allow you to withdraw your cash whenever you want, though not all do – so be sure to check before you apply if this is important to you. It's also worth noting that the very best interest rates are often reserved for existing customers or require you to have certain current accounts – though there are still decent rates out there that are available to all.

P.S. If you've lots of savings, you can open multiple regular savings accounts and drip-feed your savings into them.
3. Fixed-term savings.

Pay some of the highest rates, but your savings are locked away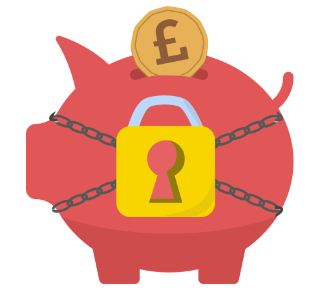 As with easy-access accounts above, there's again a choice of fixed-term savings accounts and fixed-term ISAs. The same logic applies as before – only go for an ISA if you need the tax benefits – though if ISA rates are much lower then you may still be better off with standard savings, despite paying tax.
Both of these fixed-term options pay higher rates than their easy-access counterparts, but here your savings are locked away for a set period of time (often between one and five years). This means you don't have on-demand access to your cash.
We know it's important for many to be able to access their savings easily, so only go for these if you're sure you won't need your savings during the term.
It's also worth pointing out that you can usually access your money early in a fixed-term ISA – if you're willing to pay a hefty interest penalty. In contrast, with a fixed-term savings account, once you put your cash in, it's locked away for good until the end of the term.
P.S. Fixed-term savings rates have been steadily rising in recent months, with highs we've not seen for well over a decade. No-one can say for sure if rates will continue to go up as they have been, but it may be wise to fix for a shorter period, so your money's still getting interest, but it's not locked away for too long.
Notice accounts are a middle ground between easy-access and fixed-term accounts. Here you pay cash in and can leave it there indefinitely, but must give notice before being able to withdraw it. So they're less flexible than easy-access accounts, but in return you get a boosted rate of interest (but still lower than with fixed-term accounts).

Another key difference is that rates are variable – a win if rates rise, but if they go down then you'd still need to wait out the notice period before being able to access and move your cash. Though given their short nature, this usually isn't a big deal.

See our Top savings guide for full info.
For all the latest deals, guides and loopholes simply sign up today – it's spam-free!
Savings accounts FAQs
Here are some common savings account related queries. If you've got a question we've not answered below or in the text above, suggest a question in the MSE Forum.
For all the latest deals, guides and loopholes simply sign up today – it's spam-free!
Have your say in our forum!