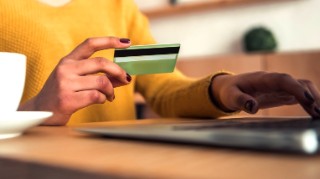 Credit Cards For Bad Credit
Top cards for rebuilding your credit score
If your credit history is non-existent or poor, there are special credit cards that can help rebuild your credit – provided you repay on time each month. Our guide has top picks and full info on how to avoid the rejection spiral and improve your credit history. Plus our eligibility calculator will show your chances of acceptance before you apply, reducing the risk of a failed application.

The seven golden rules
Before you get one of these bad credit credit cards, there are a few things you need to know. Get this wrong and it can cost you large, so please read the following (even if you only have time to read and remember the headlines, it should help protect your pocket).
See which credit cards you've the best chance of getting, in your own personal best-buy table.
Usually, applying is the only way to know if you'll be accepted for a credit card. Yet that marks your credit file, affecting your ability to get future credit. To help, our tool uses a 'soft search' to find your chances of acceptance before applying.

Check your chance of acceptance
Top cards to rebuild your credit score
Here are our top pick cards that can help you rebuild credit. Though which to go for will be determined by which you can get. Our eligibility calculator shows your chances of acceptance for many of these top cards, without the need to apply.

If you see a high acceptance chance for lots of cards, look out for these below as they also give a short 0% spending period, which can be used to reduce interest on other debts.
More credit-rebuilding cards
If you didn't find a card above to suit you, here are quick details of the next-best cards – though as always make sure you read the golden rules above, and pay off IN FULL every month to avoid nasty interest charges.
For all the latest deals, guides and loopholes simply sign up today - it's spam free!
Special credit-building products if you can't get any credit card
Sadly there's no guaranteed approval of credit cards for bad credit. So, if you've tried the eligibility calculator or applied for any of the cards above and you can't get them, it's likely your credit score won't permit you to get any card. In this case, you have a few options – you can wait until your bad credit history is less recent and try again, you can try a special 'credit-builder' prepaid card, or you can take out what is effectively an interest-free loan.
With the products below, if you've had past credit problems it's hard to quantify how much of a positive effect using them would have in comparison to waiting for a year before applying for credit. However, if you've not had any credit before and want to make a start, these may have the impact you're looking for.
If you're struggling to pay off debt on an existing credit card due to coronavirus, lenders should provide support. Yet the blanket payment holiday help that used to be available has ended.
So, if you're struggling to pay your credit card debt now, or you're coming off an agreed payment holiday, lenders are now supposed to provide 'tailored support'. Under this, you could be offered a (further) payment holiday or a period of reduced payments, reduced interest or a repayment plan – lenders should take into account how much you can afford and how your finances are likely to change in the near future.

Providers are expected to report any support they give you to credit reference agencies, which could affect your future creditworthiness. Yet don't let that put you off from contacting your provider – missing payments or defaulting is likely to have a far worse impact.
Cashback sites may pay you for signing up
As an extra boon, members of specialist cashback websites can be paid when they sign up to some financial products. Do check that it's exactly the same deal though, as terms can be different. And remember the cashback is never 100% guaranteed until it's in your account.
Full help to take advantage of this and pros and cons are in our Top Cashback Sites guide.
Credit cards for bad credit Q&A
Getting one of these cards could be helpful, but it will depend on how you use it. A few of these cards do offer 0% or cheap-interest periods, which can be used as a respite from paying interest and give you a chance to sort out or transfer other expensive debts.

But you'll need to be disciplined to also pay off these cards before the 0% ends. If you don't manage to, you'll end up paying interest at 25% APR or more on these cards, which may just exacerbate your debt problems.

If your odds of getting one of these cards are low, it's likely you need to look at more serious ways to cut costs and sort out your debts. See our Money Makeover guide for how to cut costs on everyday expenses, or Debt Help for where to find help and advice.

While it's not an exact science, there are a number of specific things you can do as good practice to improve your credit score and lenders' attitudes towards you. For an even more comprehensive list, join MSE's revolutionary Credit Club, or read the full Credit Rating guide.

Like credit scoring itself, the answer to this is art, not science. It's true that access to too much credit, even if it isn't used, can be a problem. But similarly, if closing down old, unused cards would then mean you're maxed out on existing cards, that's actually worse.

Counterintuitively, it can also be bad practice to close down old cards where you had missed payments or defaults, especially if they're recent. This is because any lender you apply to can see the last six years of your credit history. And if you close down a card with recent problems, that's the first thing the lender sees about that card.

It's much better to keep old cards where you had problems open – that way, the missed payments or defaults get further back in that card's history, and may have less impact on future applications.

On the other hand, long-held accounts that show good credit management can be a benefit to your credit score, so these are often best left open. See our Cancel Old Cards guide for full info on what to close when.
For all the latest deals, guides and loopholes simply sign up today - it's spam free!