If you click a link with an * to go through to a provider, we may get paid. This usually only happens if you get a product from it. This is what funds our team of journalists, and keeps us free to use. Yet there are two crucial things you need to know about this.
This never impacts our editorial recommendations – if it's in, it's in there because we independently rate it best.
You'll always get as good a deal (or better) than if you went direct.
For a more detailed explanation see How MSE is financed.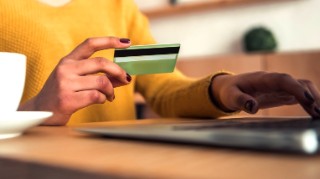 Credit cards for bad credit
Top cards for rebuilding your credit score
If you've a poor credit history, using a credit card to show you can repay on time each month can help rebuild your creditworthiness. Our guide has full info on how to best manage a credit card, plus our Credit Card Eligibility Calculator will show your chances of acceptance before applying, reducing the risk of a failed application.
For all the latest deals, guides and loopholes simply sign up today – it's spam-free!
What is a credit card for bad credit?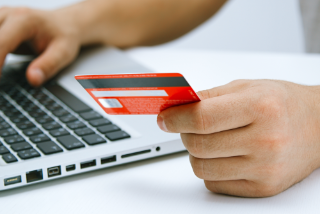 Every adult has a credit history, which is a record of how well you've managed credit (such as loans, store cards or credit cards) in the past. Other lenders then use this record when you apply to see if you're a good risk to lend to.
Yet if you've made a few mistakes in the past, such as paying late, or missing payments (or even past bankruptcies, defaults and CCJs) then you could appear too high a risk, meaning lenders may not accept you for further credit.
However all is not lost as there are special credit cards that are more likely to accept you, even if you've had past problems. If you've a poor credit history, getting one of these cards could be a financial lifeline as – used correctly – it can help heal your creditworthiness by showing you (now) have the ability to repay reliably and on time.
Golden rules to rebuild credit
Follow these golden rules and it should lead to an improvement in your credit record. You can track changes through free tools, though you'll need patience as it can take several months to see a positive change – but it's worth the perseverance.
Instead of using cash or a debit card for spending you'd already planned to make, start using the credit card. Ideally you should limit this to less than 30% of your credit limit (the maximum amount you can spend on the card at one time) as this shows you're not reliant on the borrowing.


The balance in your current account will appear to be higher, though remember you'll need this to repay the credit card at the end of the month. As you spend on the card, try moving that amount from your bank account to an instant access savings account, which you can then transfer back before your credit card bill is due.

NEVER withdraw cash

Don't be tempted to use a credit card at an ATM for cash. It's not only expensive (often a fee for each withdrawal plus expensive ongoing interest) but repeated cash withdrawals are a red flag to lenders - they can make you look desperate for credit - so can harm your creditworthiness.

Most cards don't charge interest on spending (though not cash withdrawals, which usually attract interest from day one) if you pay the money back in full and on time by the statement due date, so this is the absolute best way if you're able to.


Otherwise you'll be charged interest on your full balance (look out for the APR displayed for each card – the higher the number, the more expensive it will be).

However, there's a catch to watch out for. Some card firms could give you a higher interest rate than the one it uses to advertise the card, as only 51% of people accepted need to get this advertised APR.


So just because a card says it has a 34.9% representative APR, it doesn't mean that's the interest rate you'll get. However, use these cards right and you shouldn't be paying interest, which would mean the rate you get shouldn't matter.

If you can't repay in full, the minimum repayment is the lowest amount you must repay each month, on or before your statement due date. This is crucial, or you'll likely get both a £10ish late fee and a negative missed payment marker on your credit report (this will damage your chances of getting credit in future).


To ensure you don't miss a payment, set up a monthly direct debit to automatically pay off the minimum amount (or a higher/the full amount if you can). If you know you won't be able to pay, contact your provider immediately and work with it to agree a different repayment plan.
How to find YOUR top card to rebuild your credit history
For all the latest deals, guides and loopholes simply sign up today – it's spam-free!
If you're struggling to pay off debt on an existing credit card due to coronavirus, lenders should provide support. Yet the blanket payment holiday help that used to be available has ended.
So if you're struggling to pay your credit card debt, or you're coming off an agreed payment holiday, lenders are now supposed to provide 'tailored support'. Under this, you could be offered a (further) payment holiday or a period of reduced payments, reduced interest or a repayment plan – lenders should take into account how much you can afford and how your finances are likely to change in the near future.
Providers are expected to report any support they give you to credit reference agencies, which could affect your ability to get credit in future. But don't let that put you off from contacting your provider – missing payments or defaulting is likely to have a far worse impact.